Shopkins Play Date {+ Huge Shopkins Toys Giveaway!}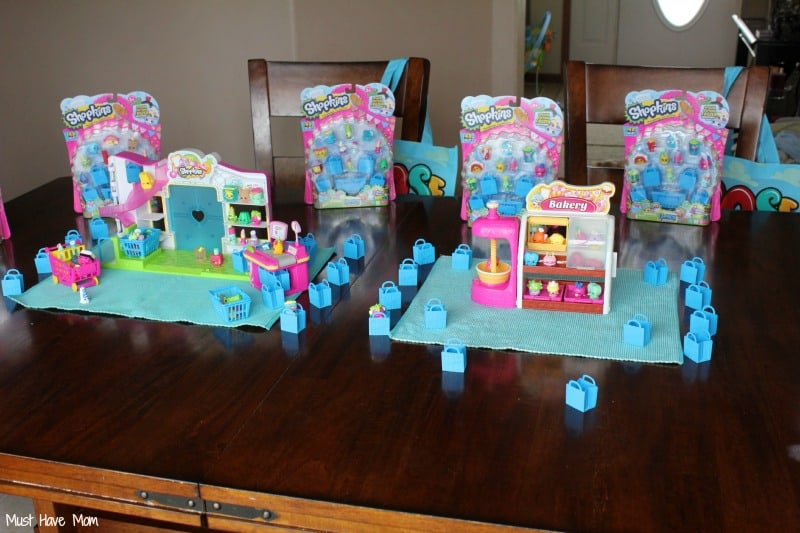 Danika's friends tell me that I host the best play dates. After our last garden party play date they were begging for another one. This time I was thrilled to host a play date for a new line of toys called Shopkins
. They are adorable little toys centered around things you would find in the grocery aisles. I fell in love with them and boy were they a hit with the kids too! I set up the Shopkins Supermarket Playset
and the Shopkins Bakery Playset
along with several little shopkins and shopping bags for the kids to play with. Each child's chair also had a bag with a Shopkins set in it to take home! Their eyes lit up when they saw them!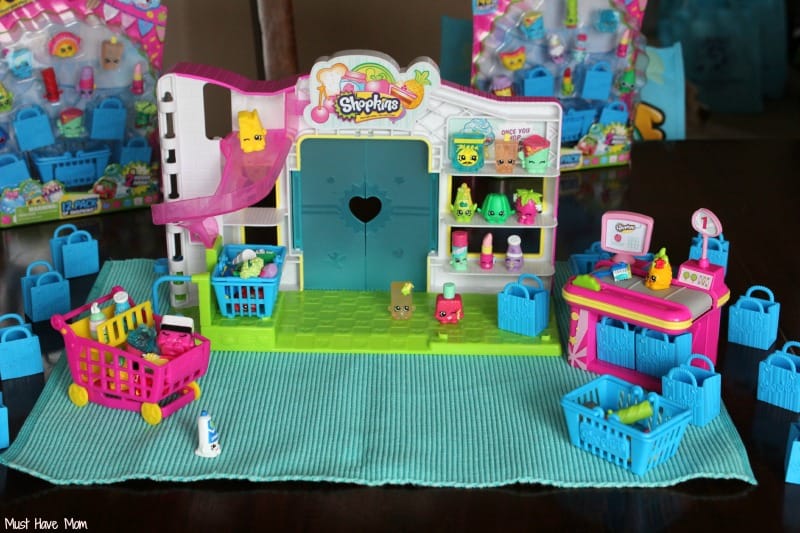 The Shopkins Grocery Mart came with some really adorable little toys. The grocery cart was a hot item, as was the checkout lane. The kids loved taking turns buying the groceries and working as the checkout person. The Shopkins could even take a ride up the lift and down the slide into the basket which garnered some squeals. I loved the little shelves that you could line the Shopkins with and so did the kids! The conveyor belt on the checkout really turns round and round which was a huge hit.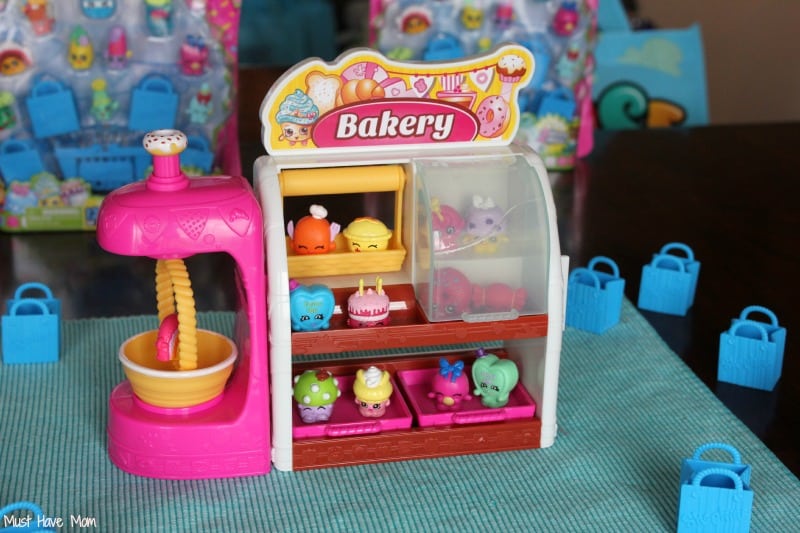 The Shopkins Bakery was another fun place for the kids to play. They loved selling their baked goods and mixing up their treats with the huge mixed that really spins around! I love the adorable display case.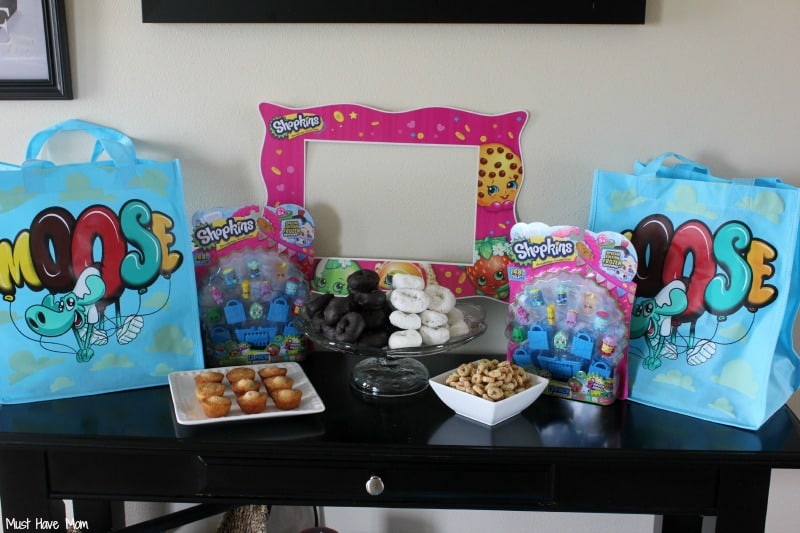 Of course what's a play date without some fun treats? I went with a "mini" theme following along with the mini size versions of grocery items that makes up Shopkins line of toys. I served mini muffins, mini donuts and little mini donut cereal complete with sprinkles.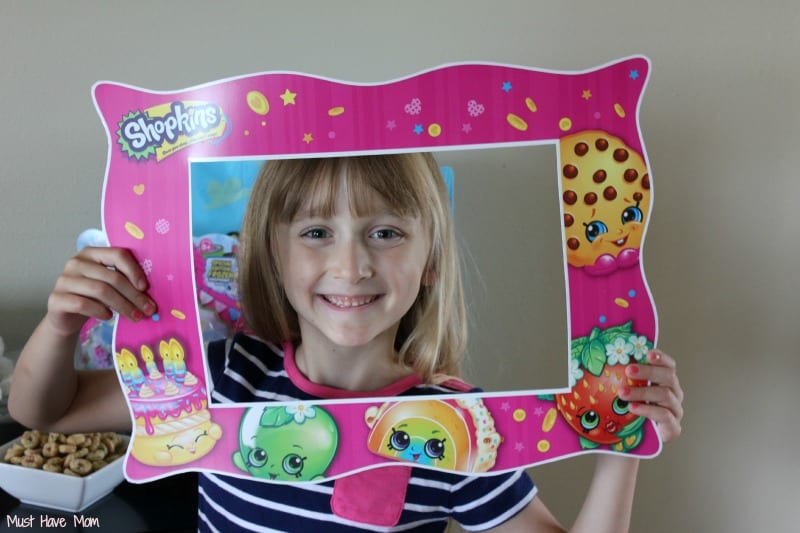 We also had a fun Shopkins photo frame that the kids could snap a photo with. These aren't available to buy but you can create your own out of posterboard. Just cut it in a frame shape and then use the playset boxes to cut out images and the Shopkins logo or draw them if you are artsy!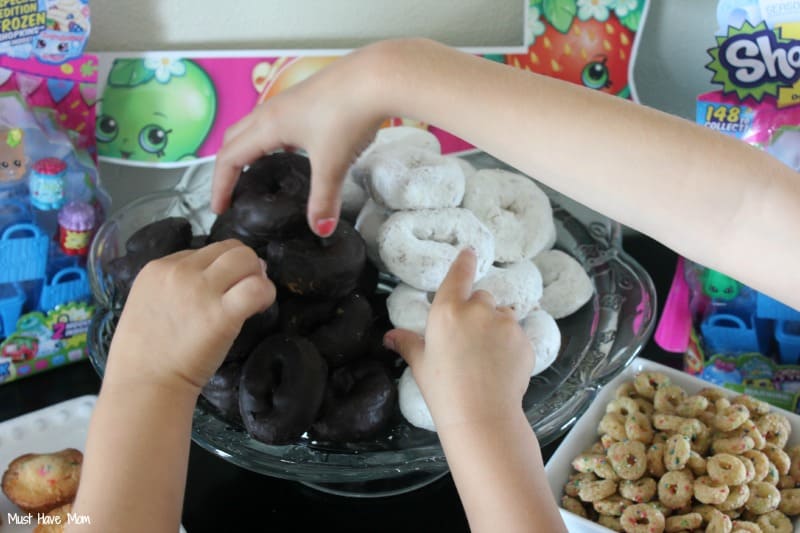 Snack time was a big hit! They worked up an appetite after all that shopping!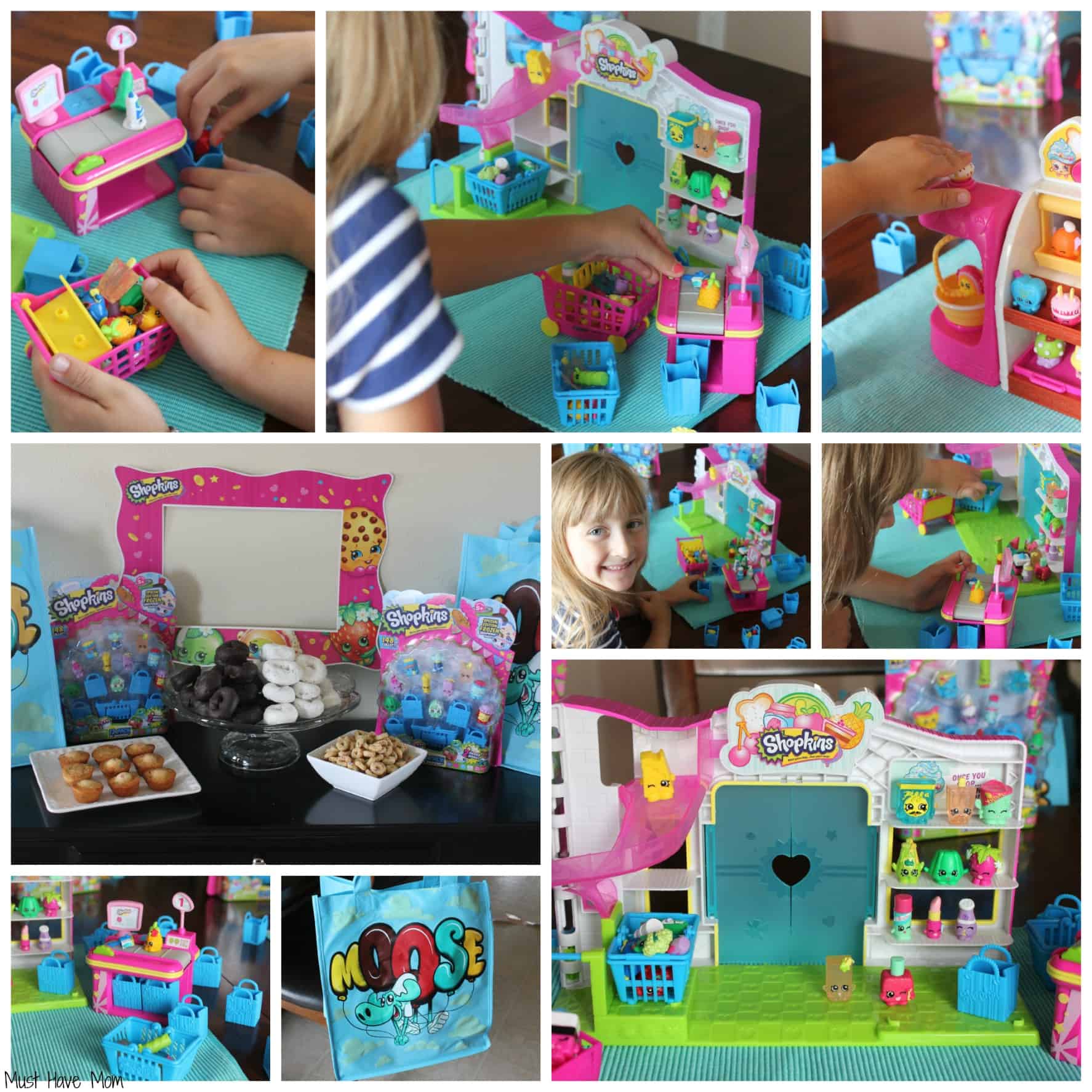 The Shopkins were a huge hit and I was impressed with how long they held the kids attention. They got along really well and it was fun to see the different ways they played with the shopkins. They all took turns role playing different parts with the playsets too. The Shopkins also come with a grocery list to check off which ones you have collected. The kids loved that and they all opened up their Shopkins and checked them off and compared lists with one another.
The playdate was a ton of fun and proved that Shopkins are the next hot toy! Anything that can hold that many children's attention for that long is a big winner in my book. We are talking hours of play!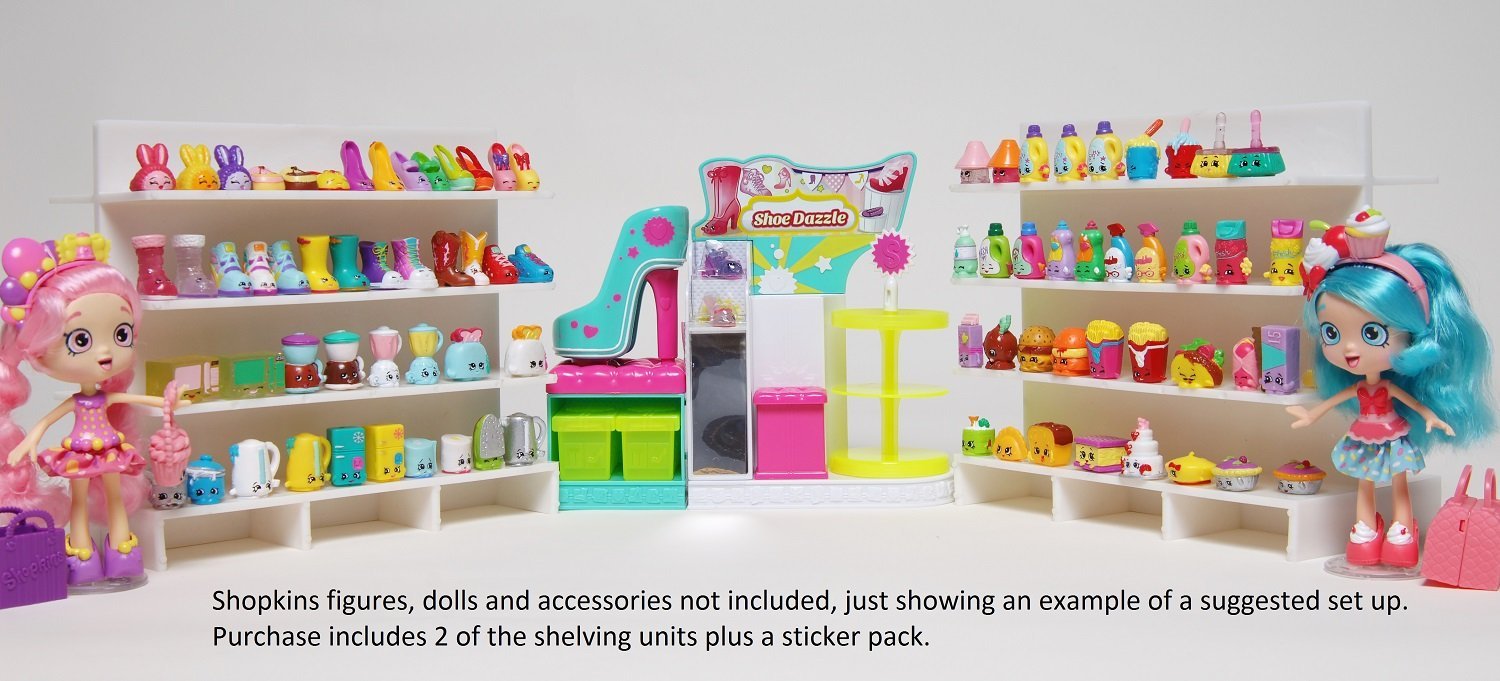 We have also expanded our grocery store with grocery shelves for shopkins! They work perfectly to display all the shopkins items that your kiddo has! You can find the shopkins grocery store shelves on Amazon
 or here!