Kids Dinosaur Activities ~ Have Your Own Dinosaur Themed Day!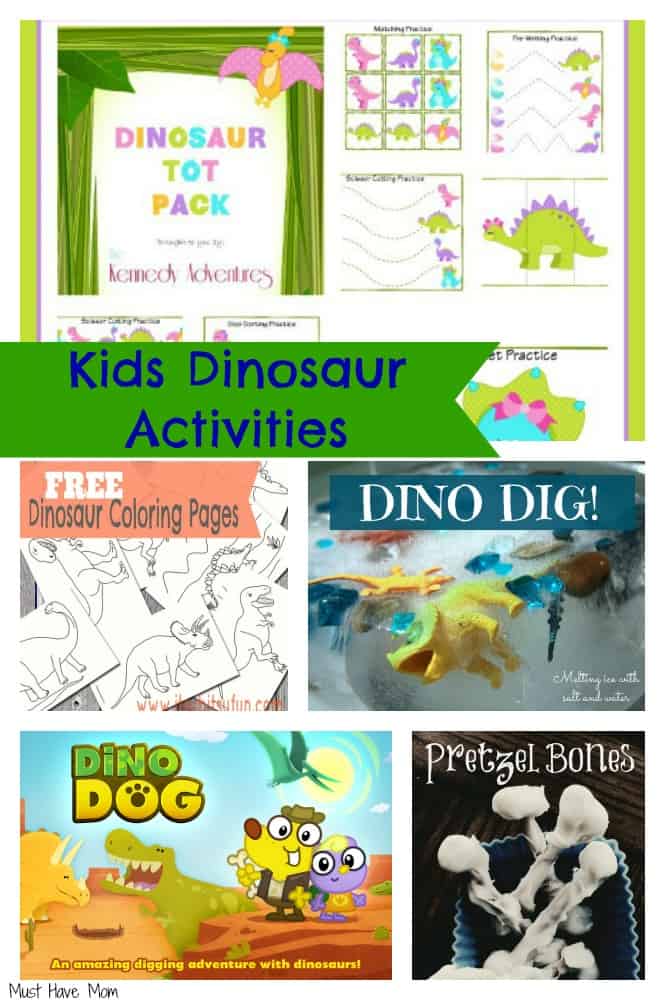 Picking a theme for the day and planning themed activities is one of my kids favorite things to do. I think back to school and some of my favorite ways to learn were through themed units. I try to recreate that structure for my own kids and plan a unit for learning. They think it's just a fun way to spend the day. Here are some fun ideas to put together your own Dinosaur Unit. These kids dinosaur activities will get your kids learning in a variety of ways since all kids learn differently.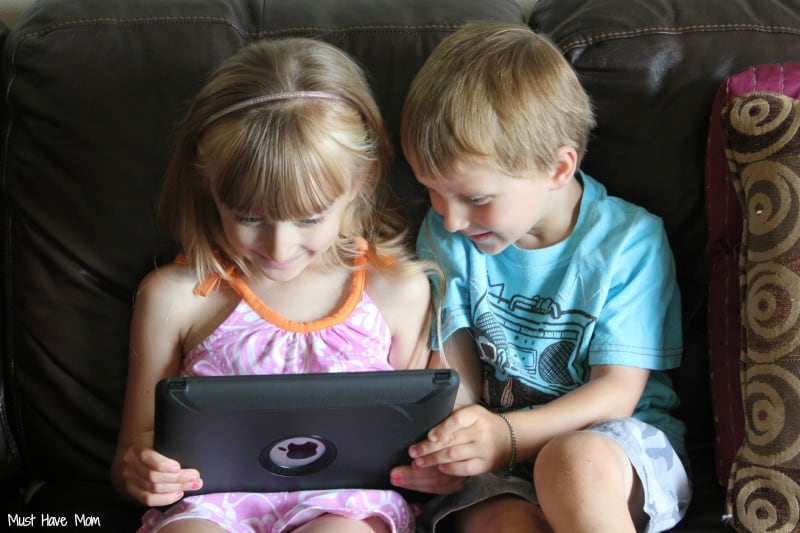 My kids love playing the iPad so I always incorporate a game into our learning units. It gets them interested and it's a great thing to add in to the rotation of activities for some quiet time. I found the new app Dino Dog and it fit perfectly with my dinosaur unit. They can explore deep underground finding fossils, cleaning bones and piecing them together to assemble whole dinosaurs before placing them in their very own museum using the Dino Dog app. The kids loved the Dino Dog app and it was the perfect addition to my dinosaur play I had planned for them.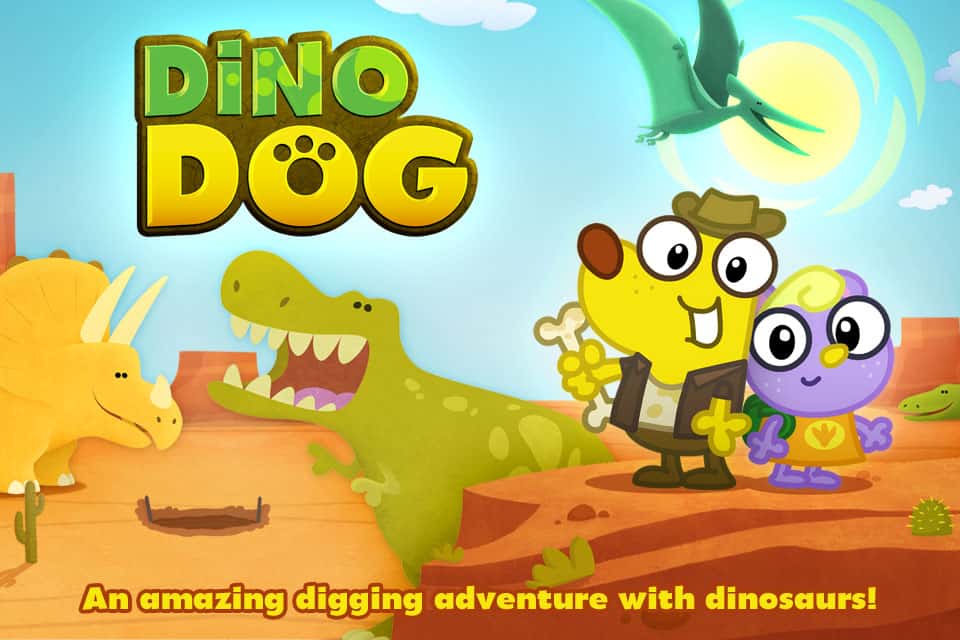 Join Dino Dog Doug and Bonnie the Bear as they travel the world in search of amazing dinosaurs. In this exciting digging game your children explore deep underground, finding fossils, cleaning bones and assembling whole dinosaurs they can collect and keep in their very own museum! Learn all about the mighty Stegosaurus, the huge Tyrannosaurus, the flying Pteranodon and more while playing through fun, colourful levels and engaging activities all wrapped around a hilarious cartoon story with Bonnie and Doug, the greatest adventurer that ever lived. Get Dino Dog in the App store!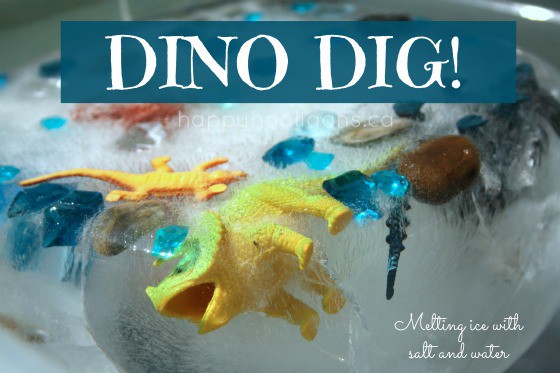 Create a Dino Dig for your kids to keep them occupied for hours! This is so much fun and is also a science experiment that will teach your kids about melting ice with salt and water! What kid doesn't want to dig for fossils?! Freeze in stages to create the layers of dinosaurs and rocks to dig out.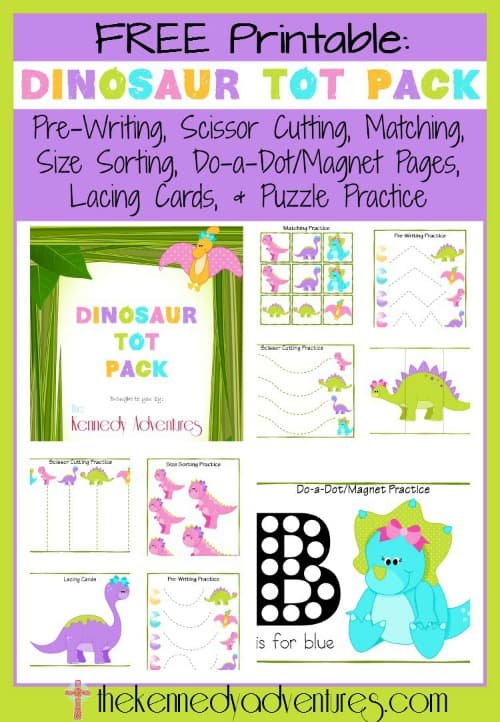 You can find these adorable free dinosaur printables from the Kennedy Adventures to create your own dinosaur themed day, perfect for little ones. They can practice cutting, writing, matching and lots more. Set up different stations with each activity!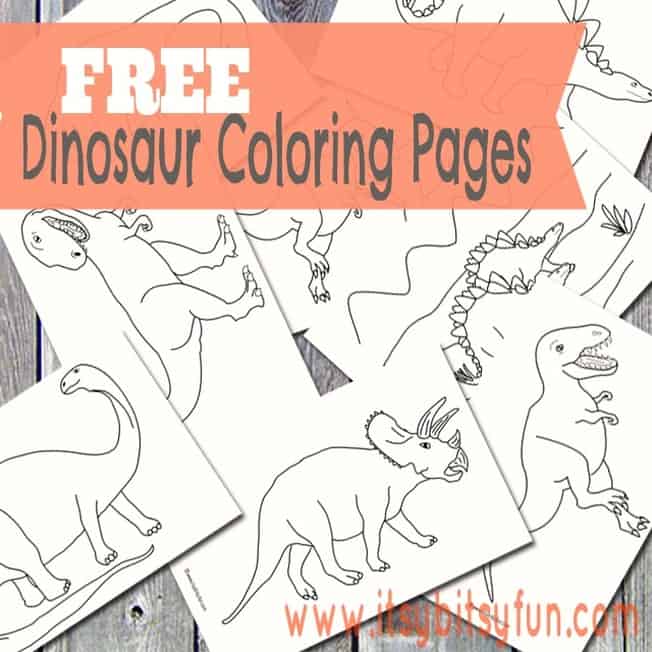 Print off these free Dinosaur Coloring Pages from Itsy Bitsy Fun for coloring and painting fun!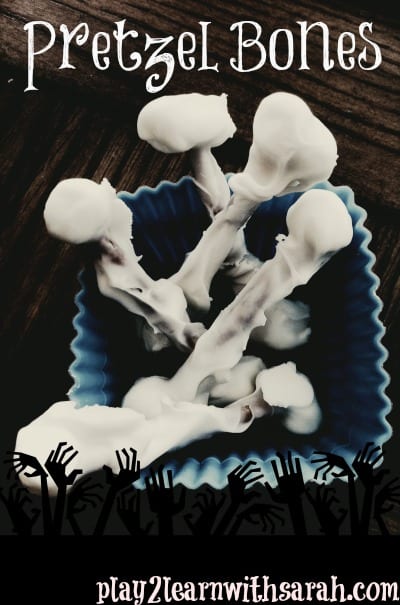 Your little Dino Explorers will be hungry after all the Dino fun during the day so be sure to have some Dino-inspired snacks on hand too! These pretzel bones are perfect! Get a dinosaur cookie cutter and make sandwiches in the shape of dinosaurs too. You could even freeze little dinosaurs in ice cubes for their drinks!
Do you do themed activity days with your kids? What activity is your favorite?