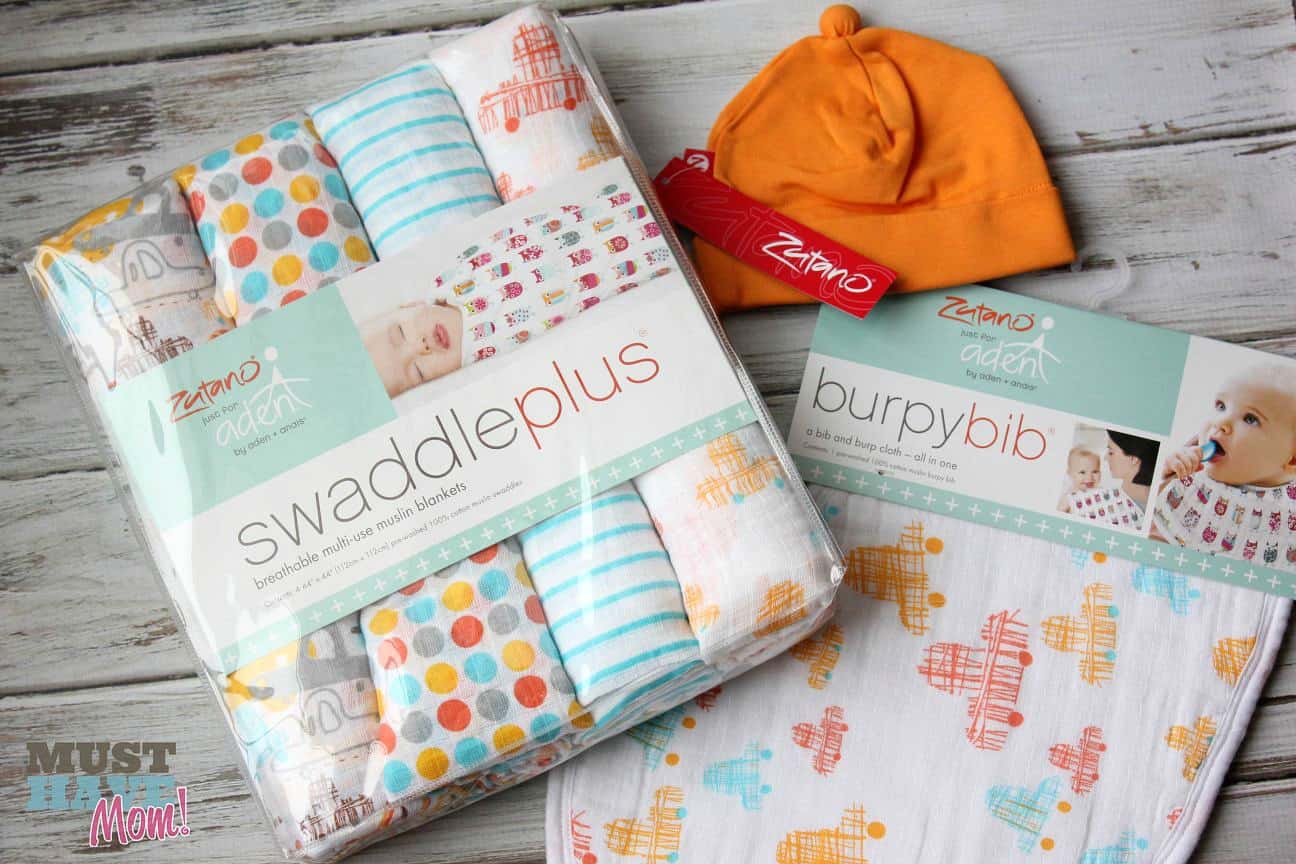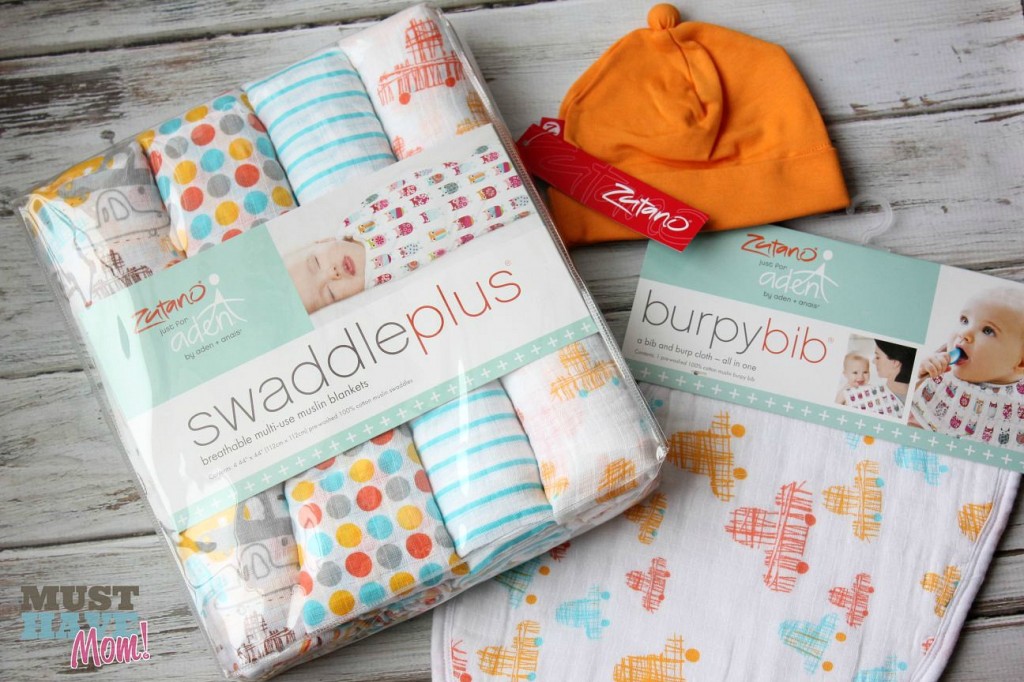 Two of my very favorite baby companies have partnered together and the results are amazing! I'm in LOVE with the new Zutano just for aden collection. Zutano has partnered with aden + anais to bring their bright colors and prints to my favorite aden + anais products. The end result is stunning! Look at those prints! The pops of color are brilliant. I didn't think that aden + anais could do anything to make me love their products more but now they've done it!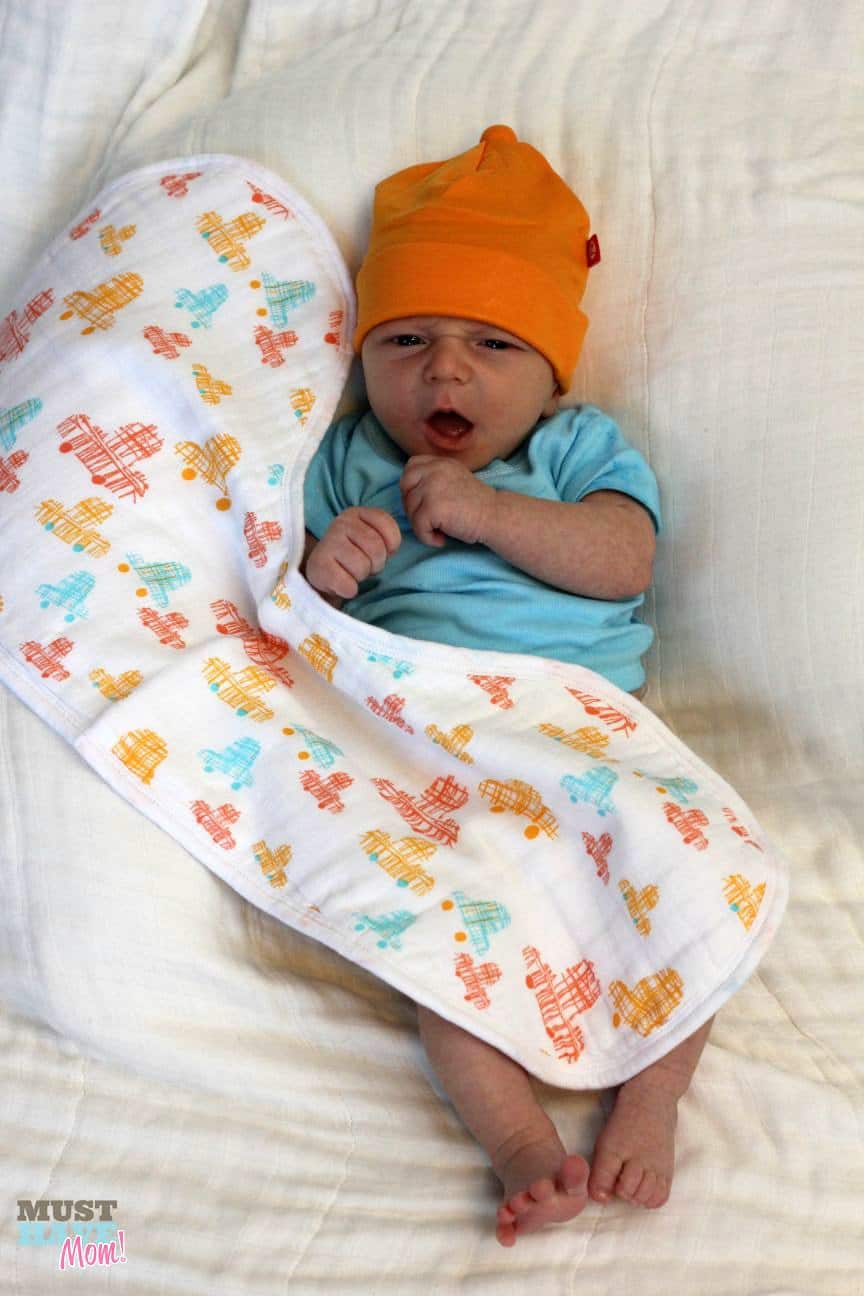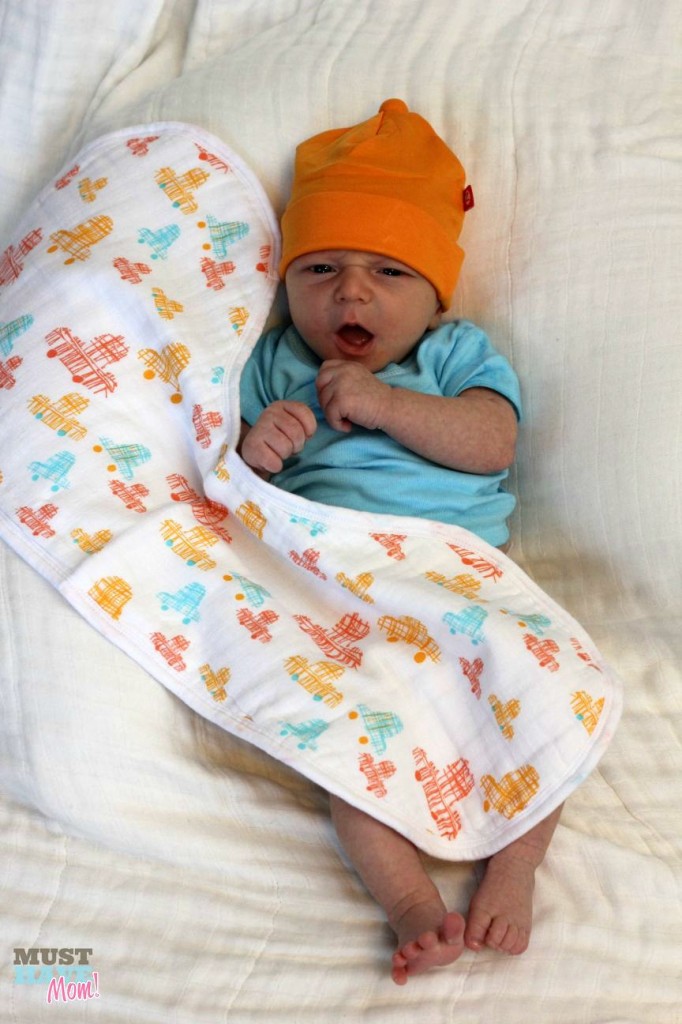 I LOVE the Zutano just for aden Sunday Drive Burpy Bib. These are my absolute favorite burp cloths because they are nice and big so they cover me well and they also double as a bib that snaps around baby. To give you an idea of their size I took a picture of the Burpy Bib next to Brady. Look at how big it is! It completely covers my shoulder and chest area so if he spits up my clothes stay clean! It absorbs well and gets softer every time I wash it.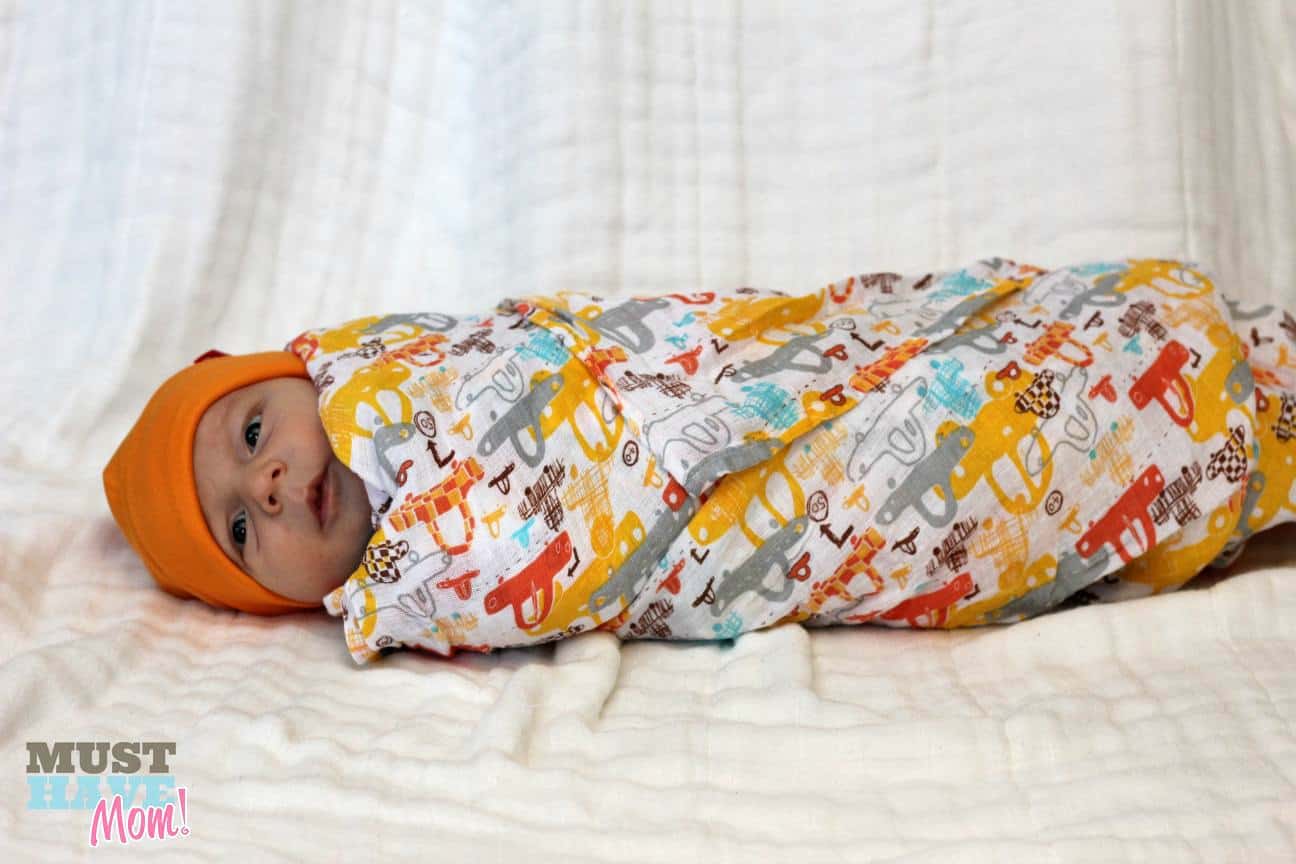 Check out this bright, colorful print on the Zutano just for aden Sunday Drive Swaddle blanket! Isn't it adorable?! I love that little boys have such cute design options now. It's not just the girls having all the fun with prints and color!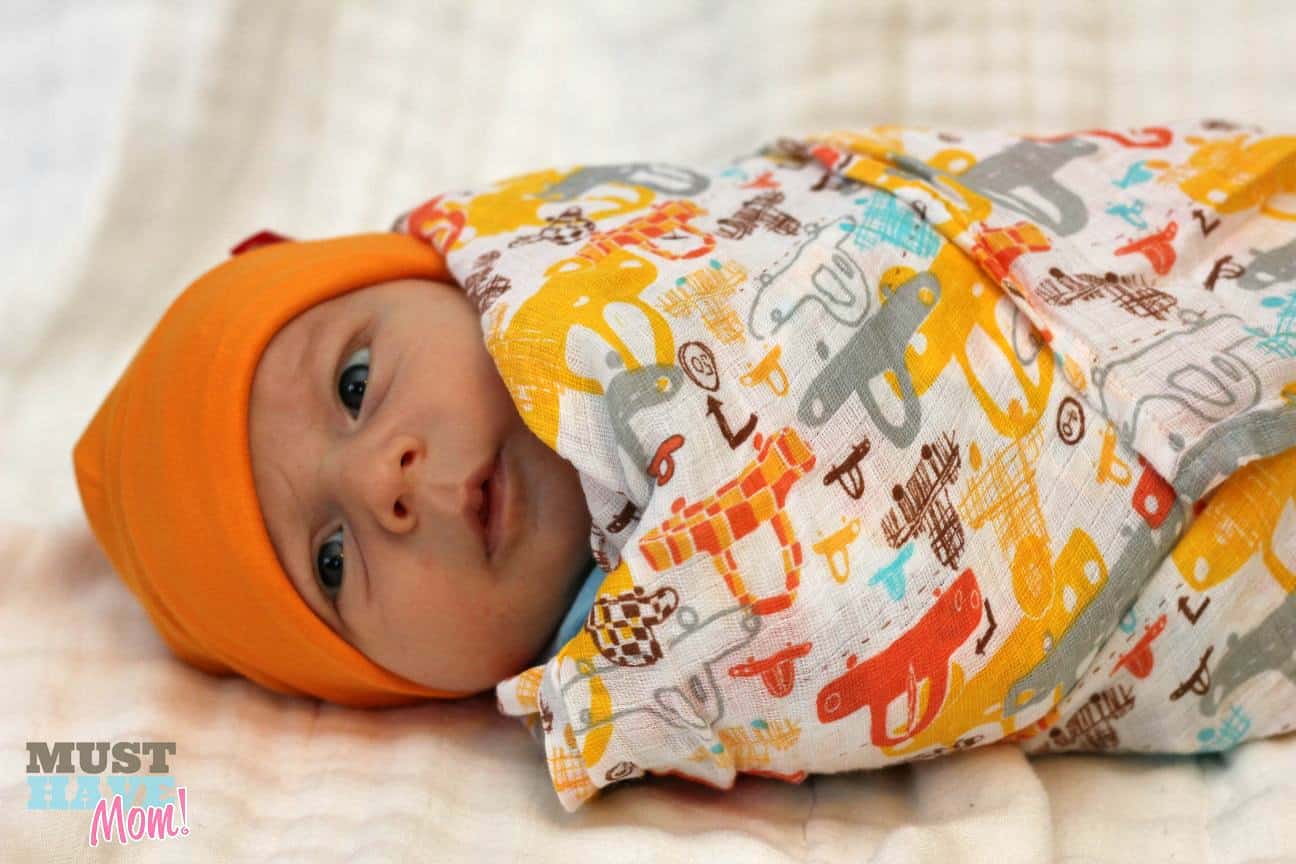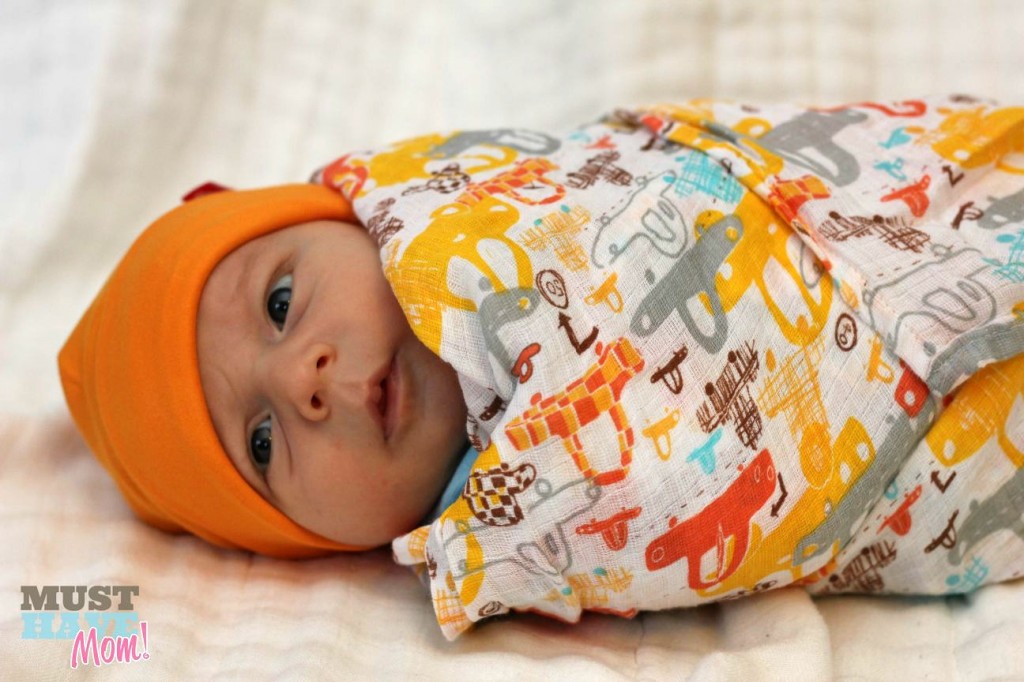 Coordinating with his Sunday Drive Swaddle blanket is the Orange Baby Hat which fits him perfectly and keeps his head warm.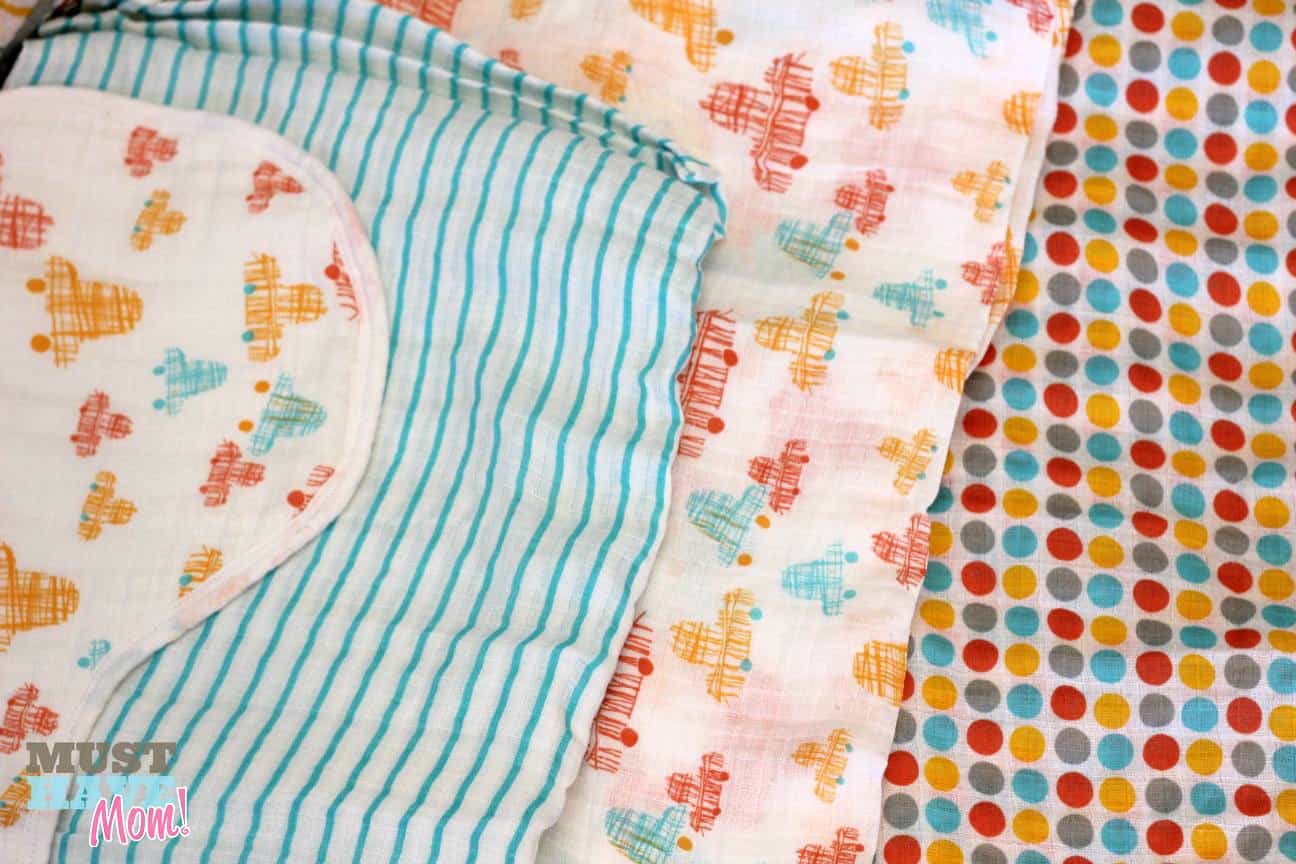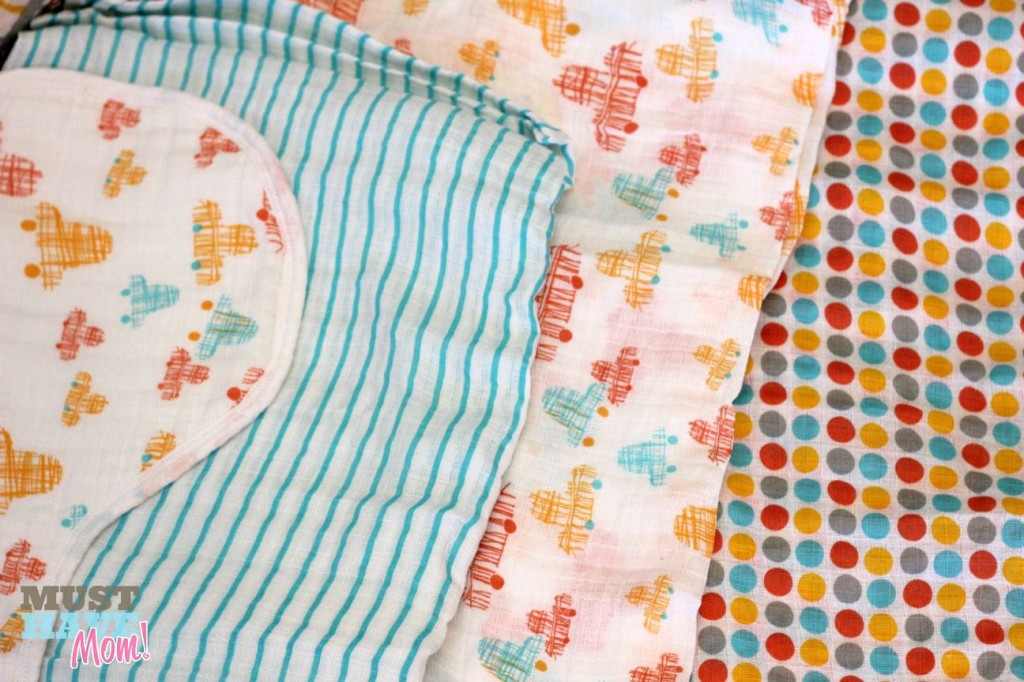 The swaddles come in a four pack and all of the prints are adorable! They all carry the bright colors I love. The colors haven't faded in the wash and the blankets get better and better with each wash because they get softer every time you wash them! I love the coordinating collection. You can go one step further and coordinate the Zutano Sunday Drive outfits with the Zutano for aden collection! How adorable!!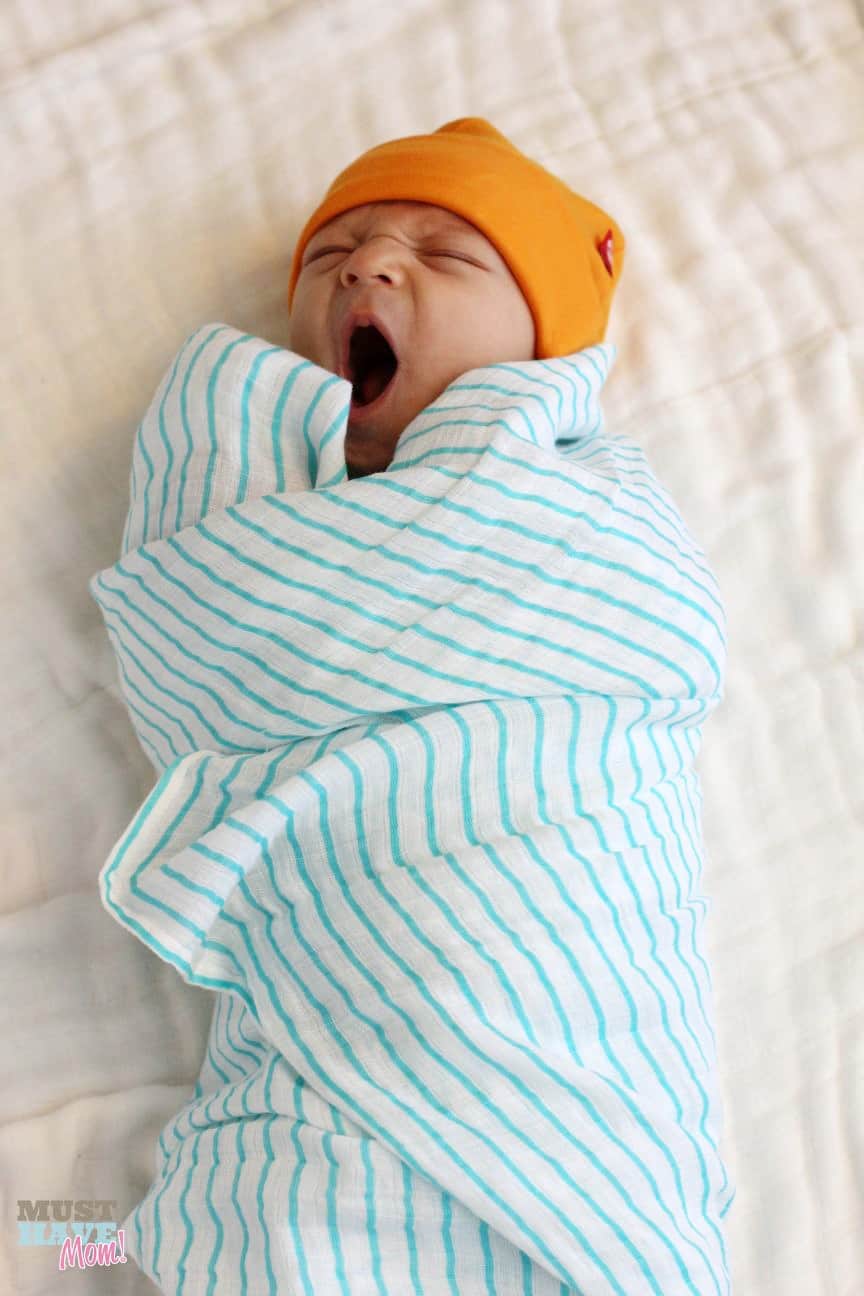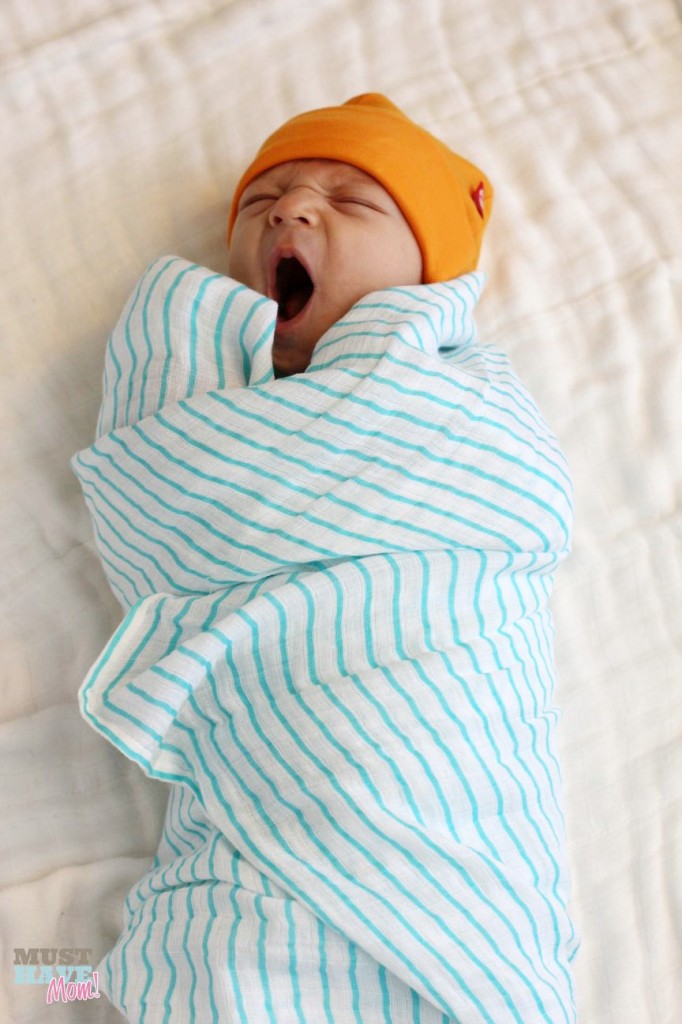 I love the huge size of the swaddle blankets. At 44″ x 44″ they are perfect for achieving a tight swaddle that will soothe and comfort your baby. They keep Brady all wrapped up so he feels secure and snoozes off to sleep. Don't take my word for it though. Check out that yawn 🙂
The swaddles are made of muslin which is a breathable material that is perfect for swaddling baby thanks to its ability to keep baby warm without overheating the baby. Brady stays comfortable at just the right temp. As a side note I also have to share that I'm so excited about these new prints from Zutano because my 2 year old, Carson, has the aden + anais blankets as his official "blankies" and isn't keen on sharing them with the new baby. Since the Zutano just for aden blankets are completely different colors and prints I've been able to use them for Brady without much protest from Carson!

You can find the Zutano Just for aden Collection on the Zutano website! They've been selling quickly and are very popular. I can see why! They are definitely my favorites. I'm already anxiously awaiting the release of more prints to add to my collection 🙂
Win! One reader will win a $75 Zutano Gift Card! Enter below