Kids Sleepover Checklist Free Printable!
My kids have always loved sleepovers and now packing for them is a breeze with this free printable kids sleepover checklist! Now they can pack their own bags, without forgetting anything important. Grab the free printable and your kids can pack their own bags too!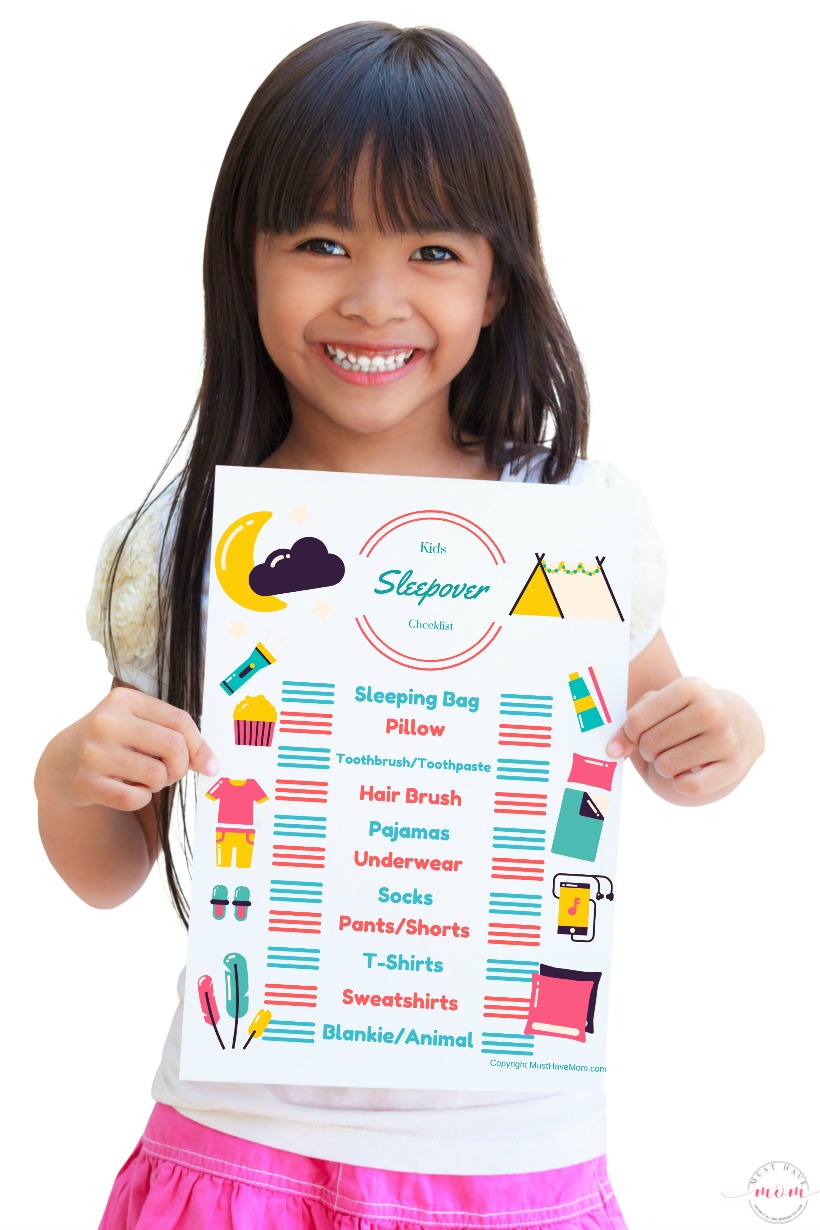 My kids have always loved sleepovers. They can't wait to go and they never want to leave. Sleepovers are so much fun, it's no wonder they love them. My kids have enjoyed sleepovers at family member's houses mainly, but as my kids are getting older, they are also enjoying sleepovers at their friends' houses too! Days get busy and sometimes I need them to pitch in and help before we head off to a sleepover. Having them pack their own bags is a HUGE help and with this free printable sleepover checklist they have their own packing list they can cross off as they pack. Now they don't forget anything important and I don't have to pack their bags for them. It's a huge win!
You can print off the sleepover checklist and laminate it and then have them cross items off with a dry erase marker as they pack their bags. When they finish, just wipe it off and tuck it away for next time! You could also print them off each time you need them. Either way, you'll be glad you have them on hand when your child needs to pack their bags for a sleepover.
Print the Sleepover Checklist:
Print off the sleepover checklist by clicking the image below to download a copy for yourself.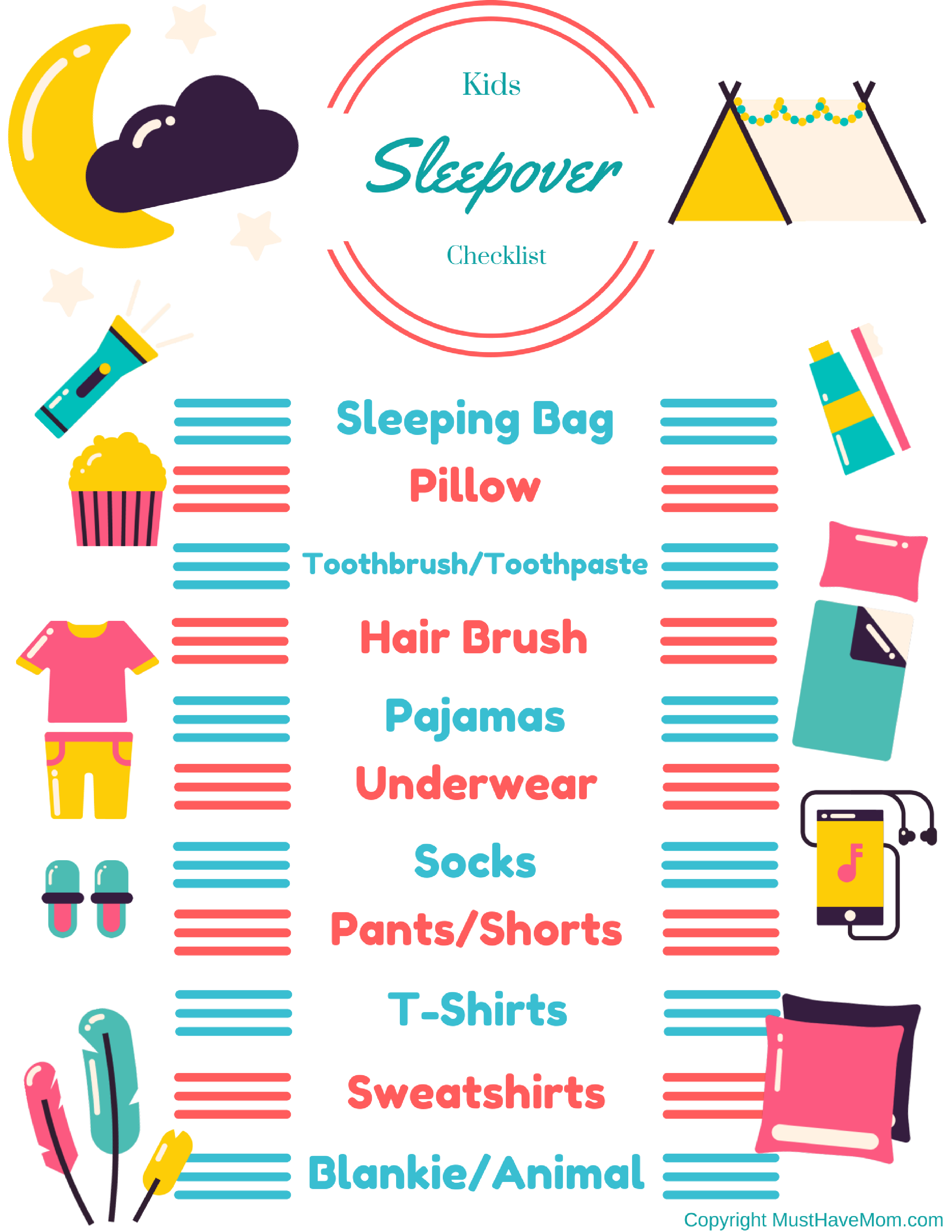 Our Favorite Sleepover Supplies:
Here are a few of our favorite sleepover supplies!
Olive Kids Trains, Planes & Trucks Original Sleeping Bag

Wildkin Blue Camo Good Times Rolling Duffel Bag

Sleepover Party Mad Libs

The Sleepover Party Game

GIRL'S FLOOR LOUNGER SEATS COVER AND PILLOW COVER MADE OF SUPER SOFT, LUXURIOUS PREMIUM PLUSH FABRIC – PERFECT READING AND WATCHING TV CUSHION – GREAT FOR SLEEPOVERS AND SLUMBER PARTIES

The Everything Girls Ultimate Sleepover Party Book: 100+ Ideas for Sleepover Games, Goodies, Makeovers, and More! (Everything® Girls)

Peppa's First Sleepover (Peppa Pig)

Dental Aesthetics UK 4 X Orthodontic Travel Toothbrush Vtrim (Set Of 4 Colours)

Wet Brush Wet Brush Pop Fold Pink, 0.2 Pound

Olive Kids Planes, Trains & Trucks 3-pc Organizer

Pin the Sleepover Checklist: