How To Keep Toddlers Cool & Hydrated This Summer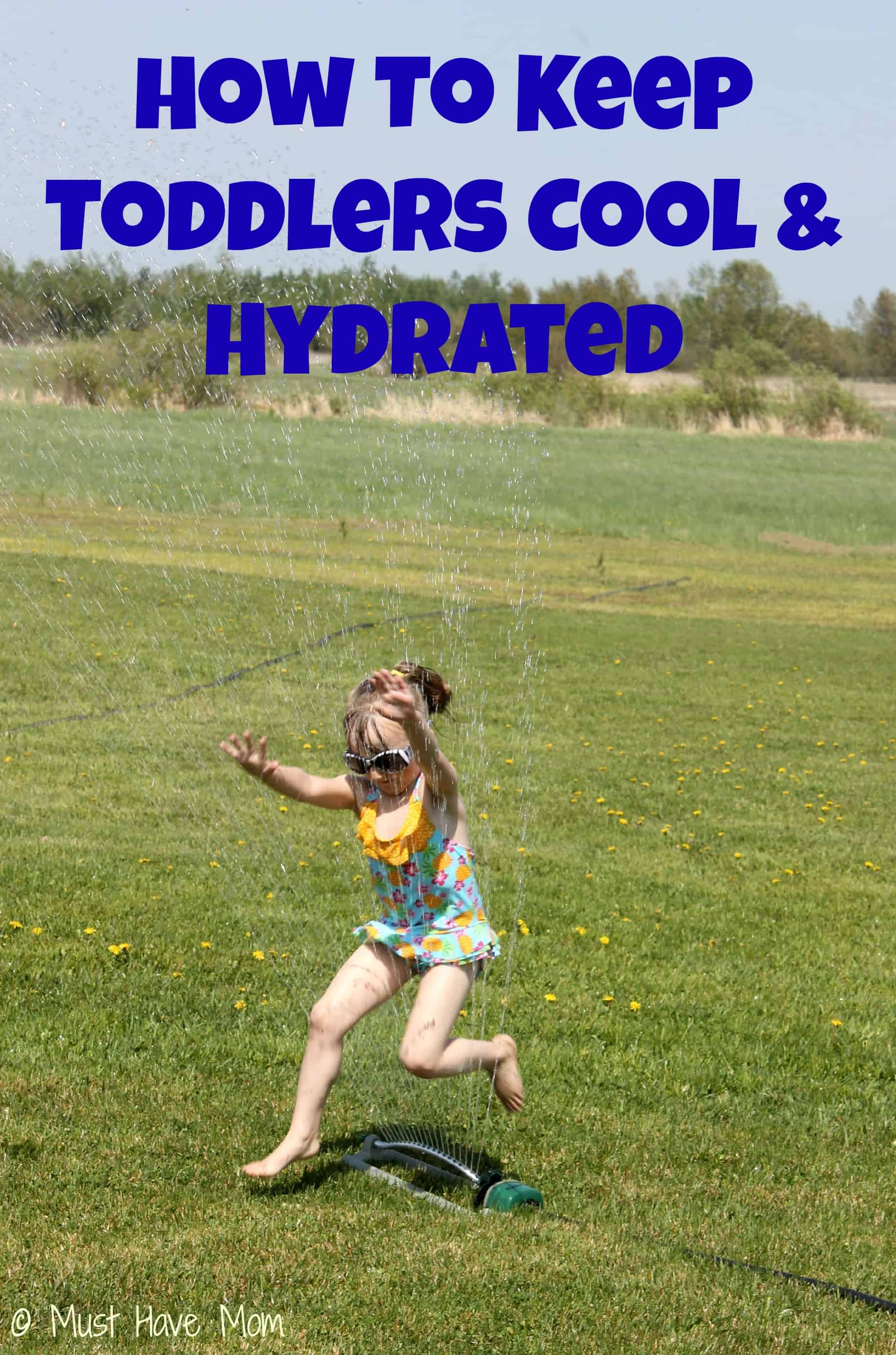 Keeping toddlers cool and hydrated all Summer long can be a challenge. Any mom knows that reasoning with a toddler can be nearly impossible at times. That's why it is important to have some simple tricks up your sleeve to keep your tot cool and hydrated this Summer! It is easy for their little bodies to overheat and get dehydrated. They have a harder time regulating their body temperature than an adult does. They also don't understand the importance of drinking lots of fluids throughout the day so tearing them away from the sandbox for a drink may not work too well. Here are some easy ways to keep them happy and hydrated!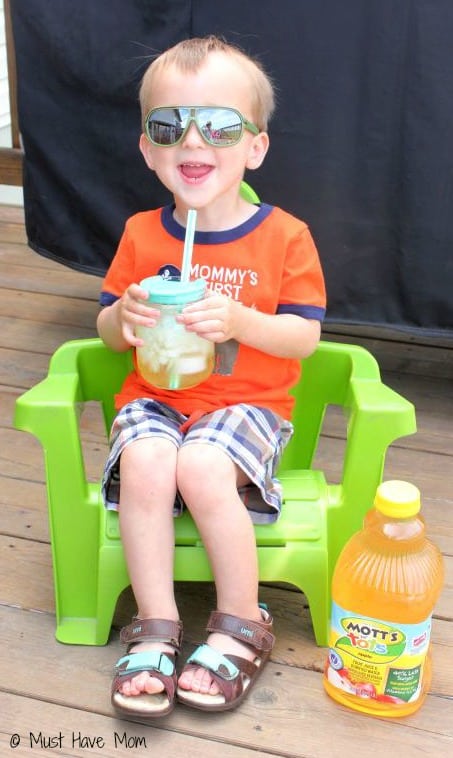 Serve up a variety of drinks throughout the day. Ice water is a great way to stay hydrated but often my kids tire of drinking water. Juice is another option but lately I hear so many people discourage drinking lots of juice due to the sugar content. Mott's for Tots has a great solution to that with their diluted juice. It has 40% less sugar than 100% apple juice but still contains vitamins A, C, and E. Mott's for Tots is pediatrician preferred over regular juice and good for kids' growing bodies with a taste they love. They think they are getting their favorite juice but it will go a long way in hydrating them. Serve it up in a fun cup with a fancy straw or decoration to encourage their interest in drinking it. Even if they are playing in the sandbox they will want to come check out their fancy drink!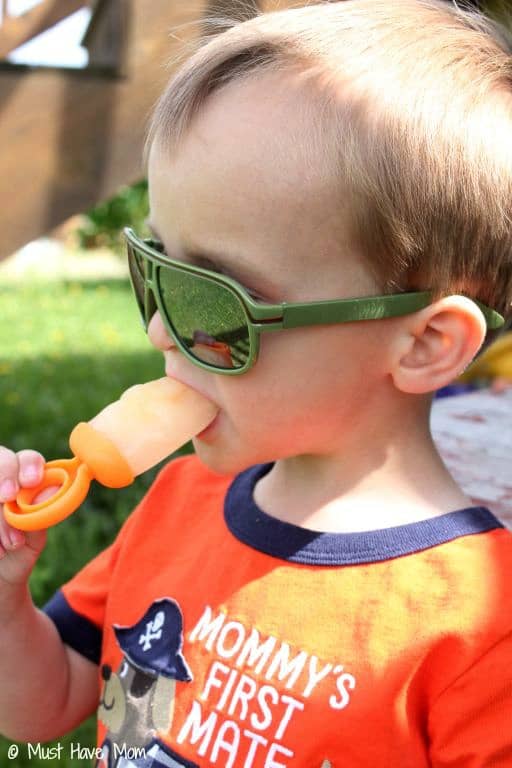 Pour Mott's for Tots in frozen pop molds to make frozen juice pops. They will get the same great hydrating benefits, along with vitamins they need, while staying cool and enjoying their "treat". They don't have to know that it doesn't have all the sugar of the regular frozen pops! You can mix it up by adding cut up fruit to the pops or using other Mott's for Tots flavors.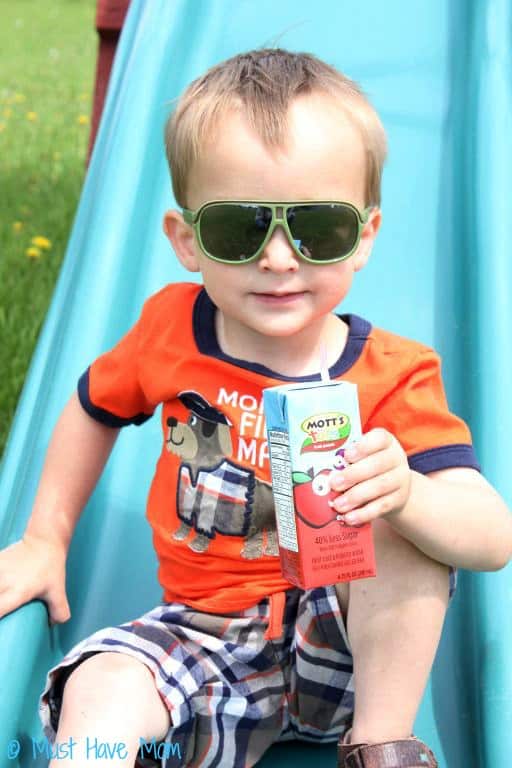 When you are heading to the park to play be sure to put your Mott's for Tots juice boxes in the freezer a few hours before you leave. This will ensure your drinks are icy cold even after playing in the park. A nice cool drink will cool your tot off and keep their temperature down!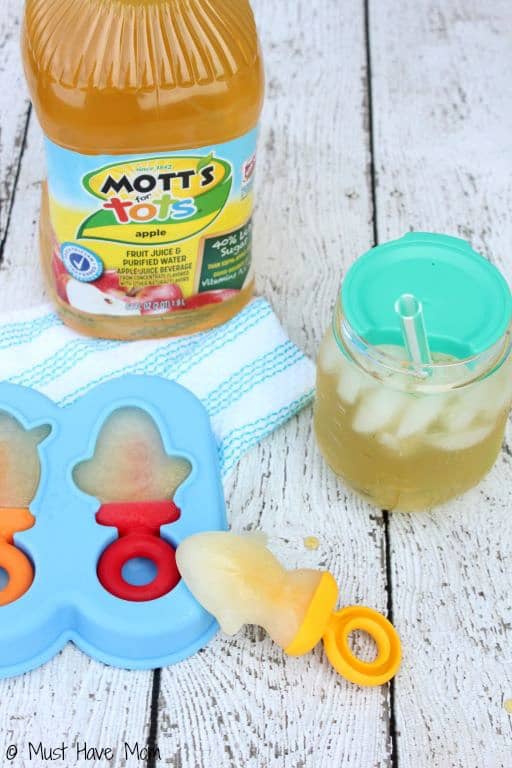 We have a long, hot Summer ahead and ensuring your child stays cool and hydrated should be at the top of your list.
What are your favorite ways to keep your tot cool in the Summer?
Follow Mott's on Facebook and Twitter for more fun ideas!
*Mott's Fruit Punch Rush and Wild Grape Surge have 15g sugar and the market average of 100% fruit juices and blends have 25g sugar.
This is a sponsored conversation written by me on behalf of Motts for Tots via Burst Media. The opinions and text are all mine.