Family Halloween Traditions To Start This Year!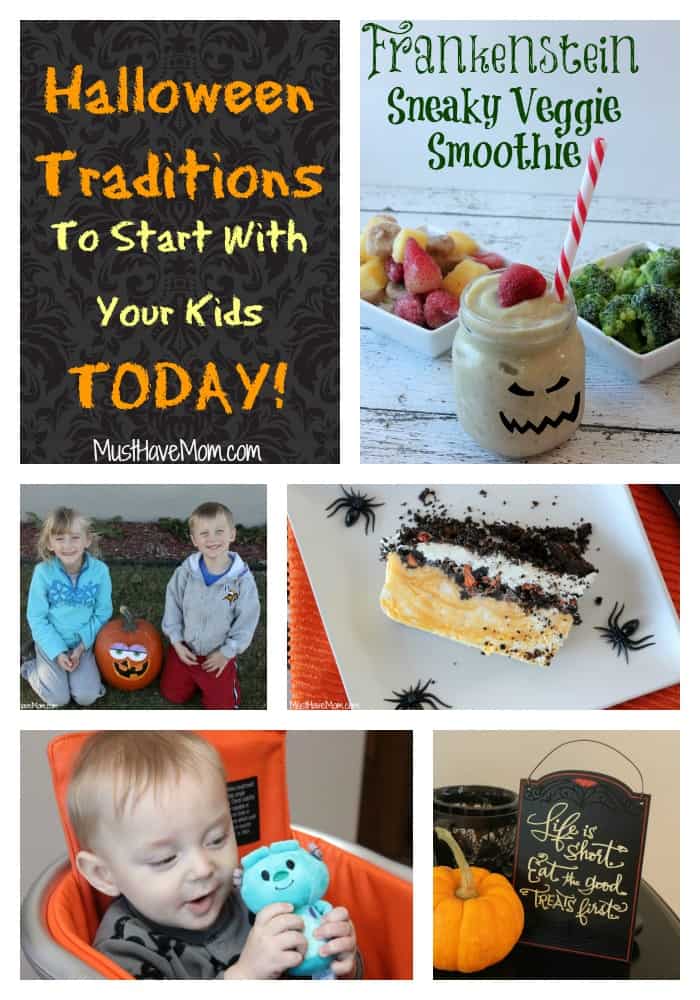 Creating traditions that are special to your family is about more than the act itself, it's about creating lifelong memories. I can fondly look back on many traditions my own family had growing up and I want my kids to be able to do the same thing. Here are some fun Halloween traditions that my family has started and that you can start with your kids today and continue year after year!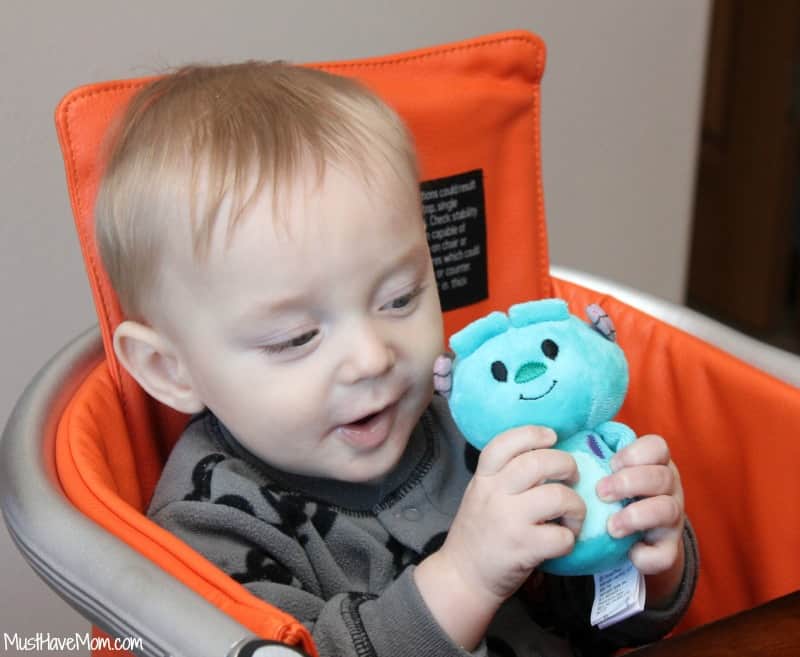 Halloween morning plan to surprise your kids with a special surprise in the morning at breakfast. When they sit down to the breakfast table they can find their special surprise waiting in their spot! Don't forget the little ones either. Surprises don't have to be candy and in fact, I prefer they aren't when it's surprise at the breakfast table! This year my kids will each get an itty bitty from Hallmark in the same character as they will be dressing up as for Halloween! Brady will be Sully from Monster's Inc. so he will get a Sully Itty Bitty!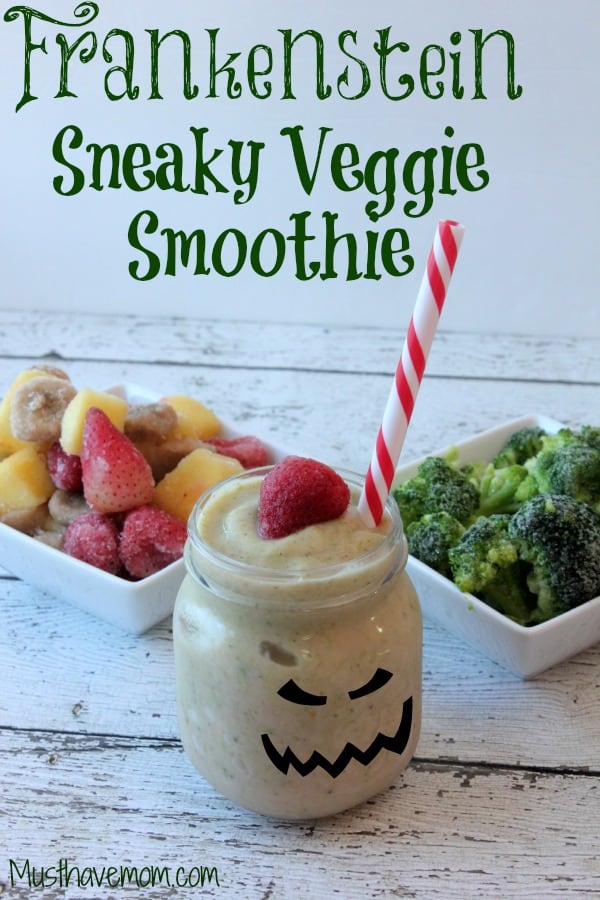 Serve up a Frankenstein smoothie complete with veggies snuck into the mix! They'll never know they drank a serving of veggies at breakfast because it tastes just like fruit! Decorate the glass or let the kids do it with dry erase markers on a glass mason jar cup!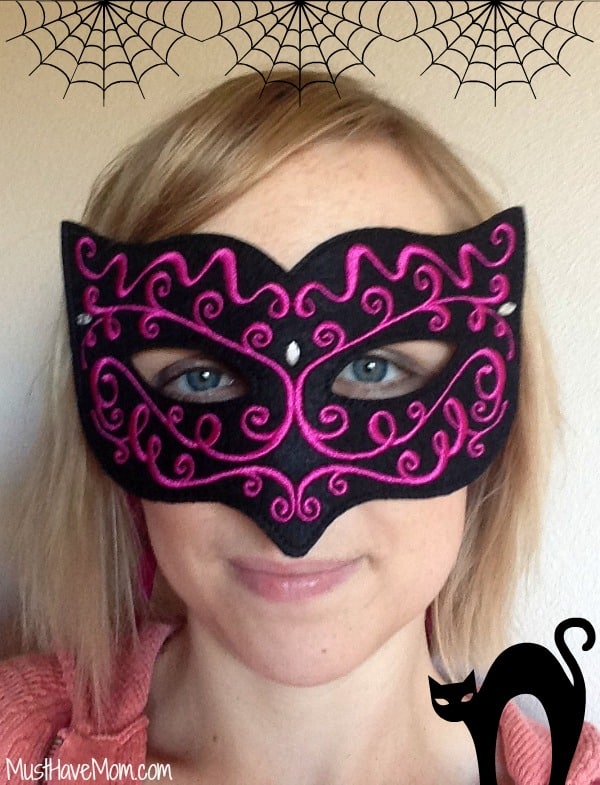 As a parent you don't have to dress up completely, but you can utilize easy accessories to dress up a little and make it more fun for the kids when you go out trick or treating (or when  you serve them breakfast or dinner!). This mask is easy enough for me to wear without any effort but my kids think I'm totally the best mom ever for "dressing up".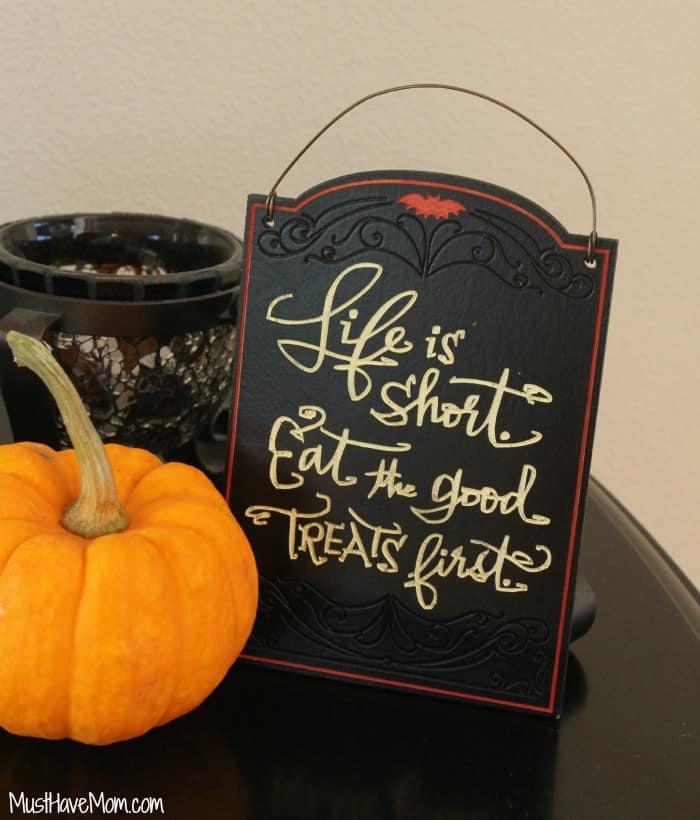 Don't forget to have Halloween surprises ready for the people that mean the most to you! When you pop by Grandma's to trick or treat, give her a card with a gift included like the ones from Hallmark. I love the cards with the masks like I wore above or the one with this cute plaque attached. It's an inexpensive way to surprise someone in your life when they least expect it!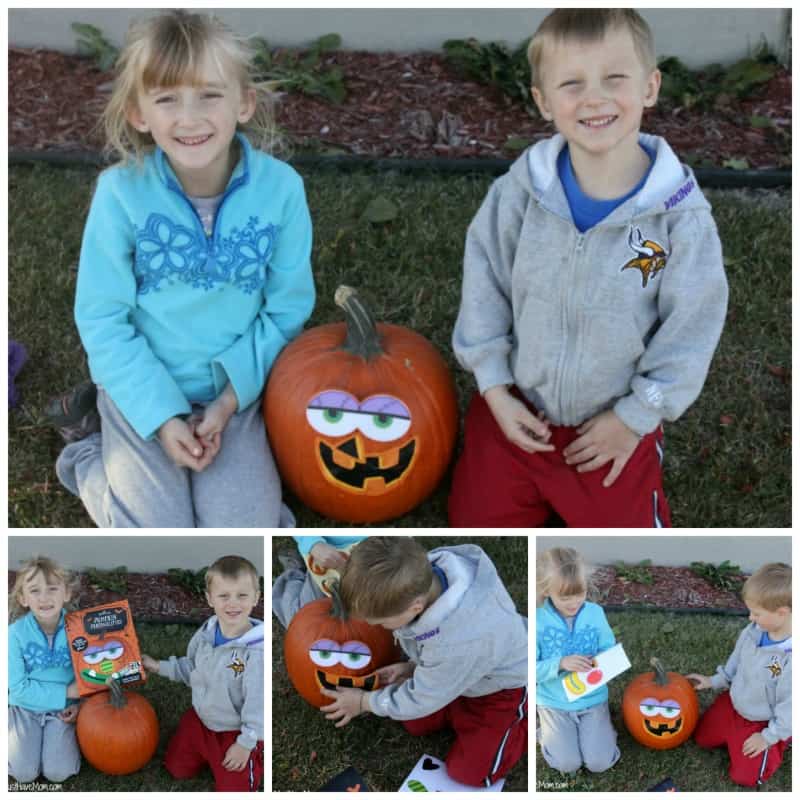 Carving pumpkins has got to be one of the most common traditions! If you hate the mess of carving OR if you have little ones that can't get in on the carving fun yet, then check out these fun non-carving options! My kids loved the Pumpkin Personalities kit because it allowed them to choose the eyes, nose and mouth just like if they were carving a pumpkin, but they got to do it all by themselves instead! Include your kids in the process and let them do it themselves. That's the most fun for them!  The eyes light up and change colors and the kit came with enough stickers to decorate several more pumpkins!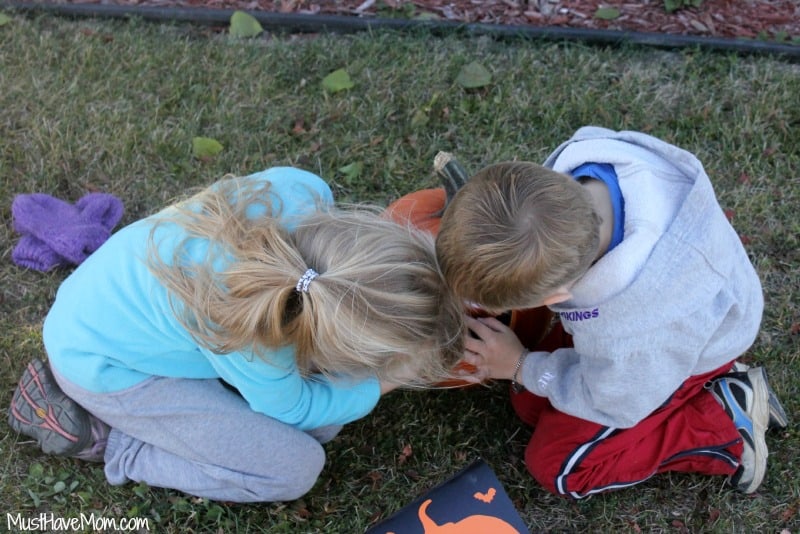 They really put their heads together on this one! Okay, I couldn't resist that one 🙂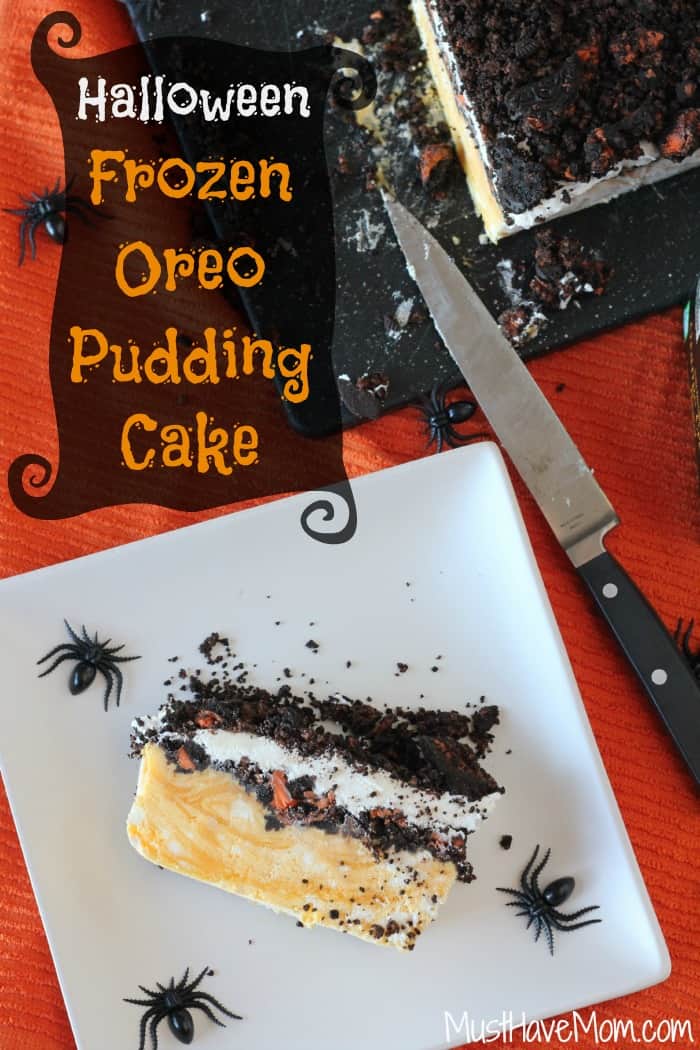 Make special orange and black dessert like this Frozen Oreo Pudding Cake!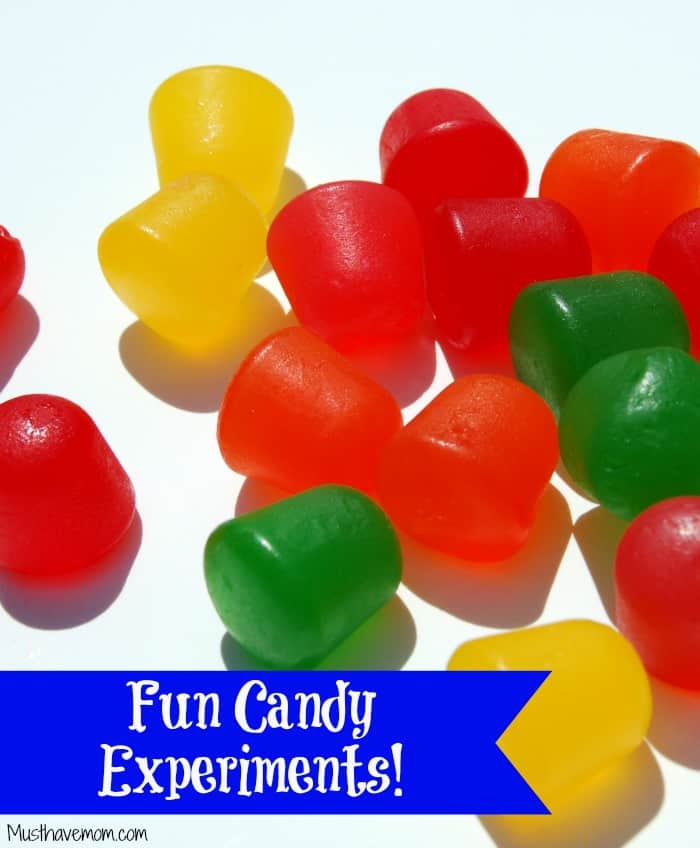 Take some of that fun Halloween candy and turn it into an experiment! Your kids will look forward to this fun tradition each year! Here are some to get you started!

Put that leftover Halloween candy to good use! Get 80 different recipes using leftover candy over at Something Swanky! Make it a tradition to choose a recipe and make something with your kids from that leftover candy!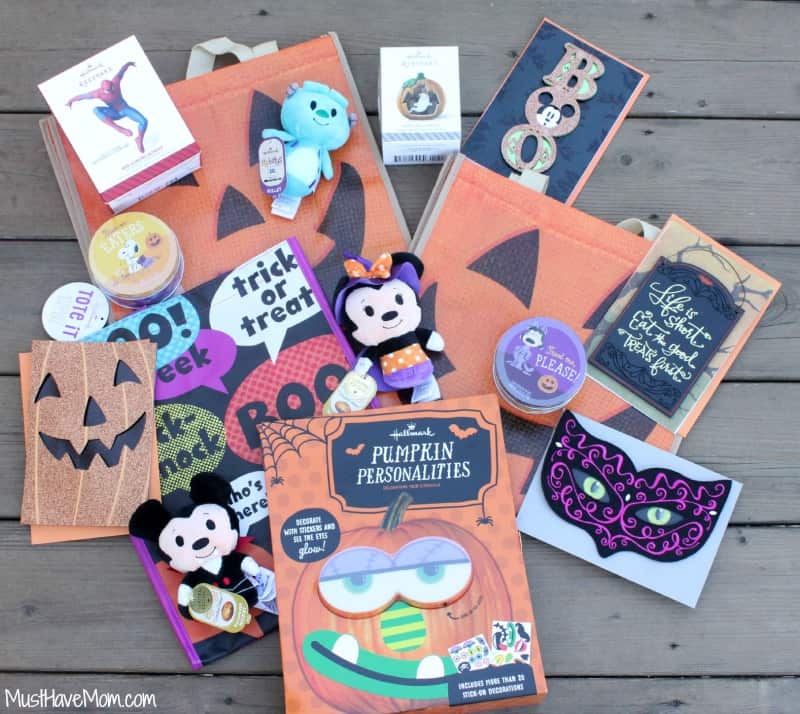 Don't forget to pick up trick or treat bags before the big night! Send a card and a Halloween candy tin to the teacher. She'll probably need some encouragement after dealing with a classroom full of sugared up kids! You can find all of the things pictured here at your local Hallmark!
Make Halloween memories special and start some new traditions today! What traditions do you have on Halloween?