Essential Back To School Shopping Guide for Parents
You've got the school supplies and new clothes – what are you missing? This essential back to school shopping guide will show you all the things you need in order to have a successful (and fun) school year. From school snacks to tech, these things will make the school year run smoothly.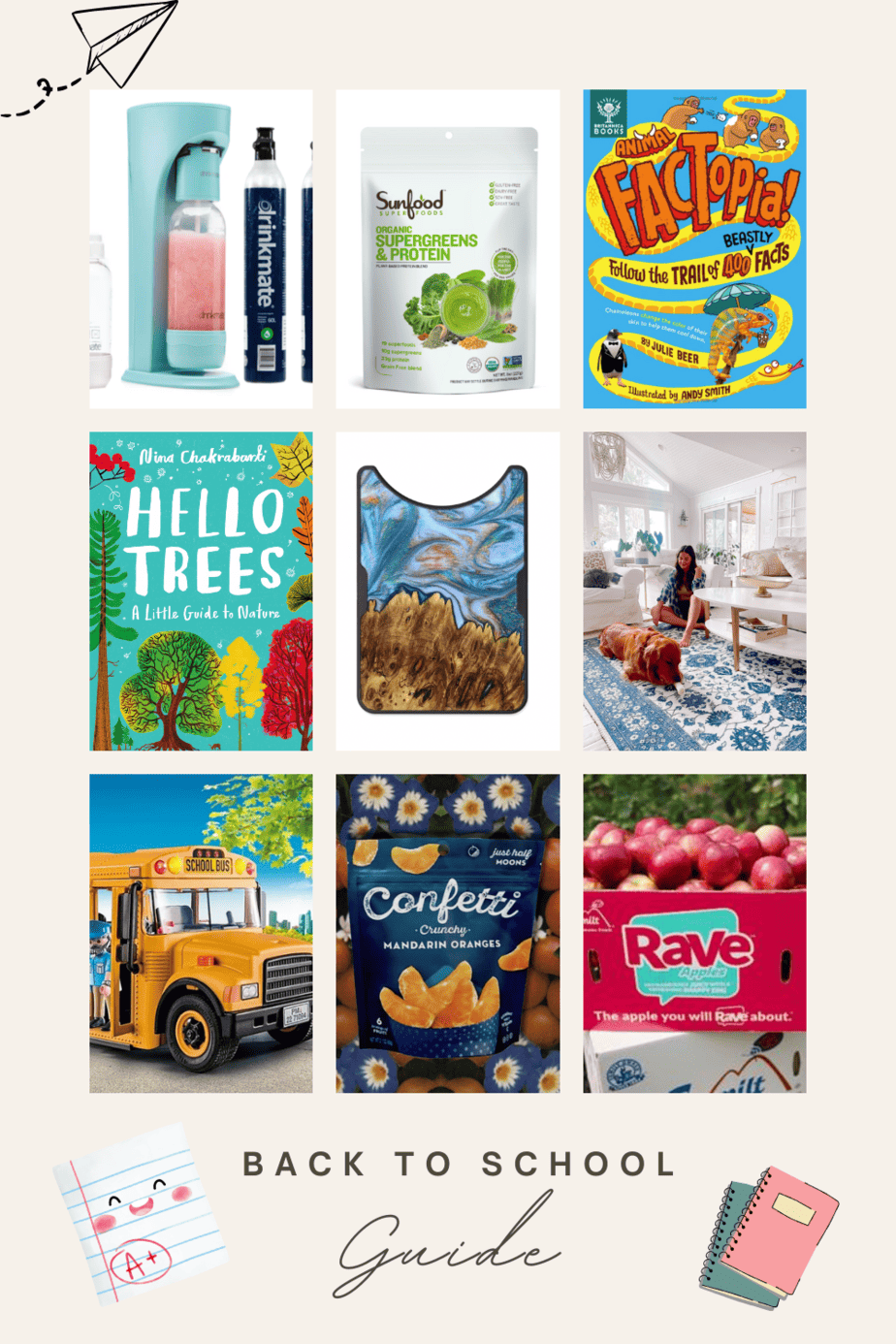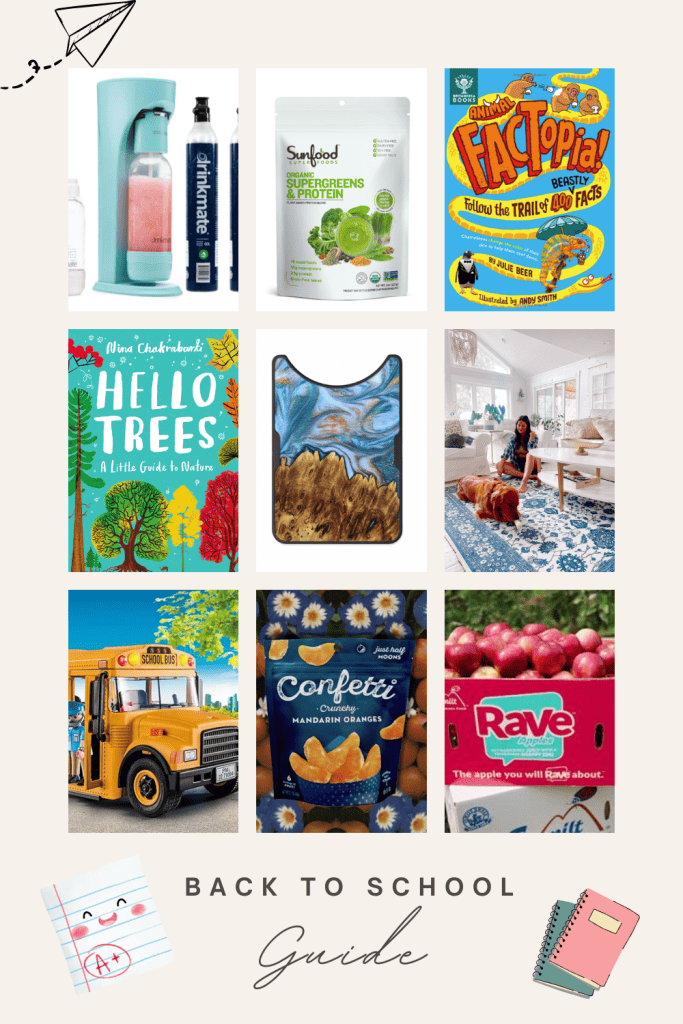 You've got the pencils, paper, folders, and new backpacks. Maybe you even shopped for new clothes and shoes. Now it's time for the fun shopping!
This list will take you beyond tissues and three pronged folders to things kids really want this year. These are the hottest back to school accessories and tech that kids really want.
I also included snacks that will boost your kid's immune systems (cause we know back to school also means back to germs). Keep reading and find out what else you need to have happy and healthy kiddos this year.
Back To School Guide
There is something for everyone on this list! Browse, click, and find something that you had no idea you needed.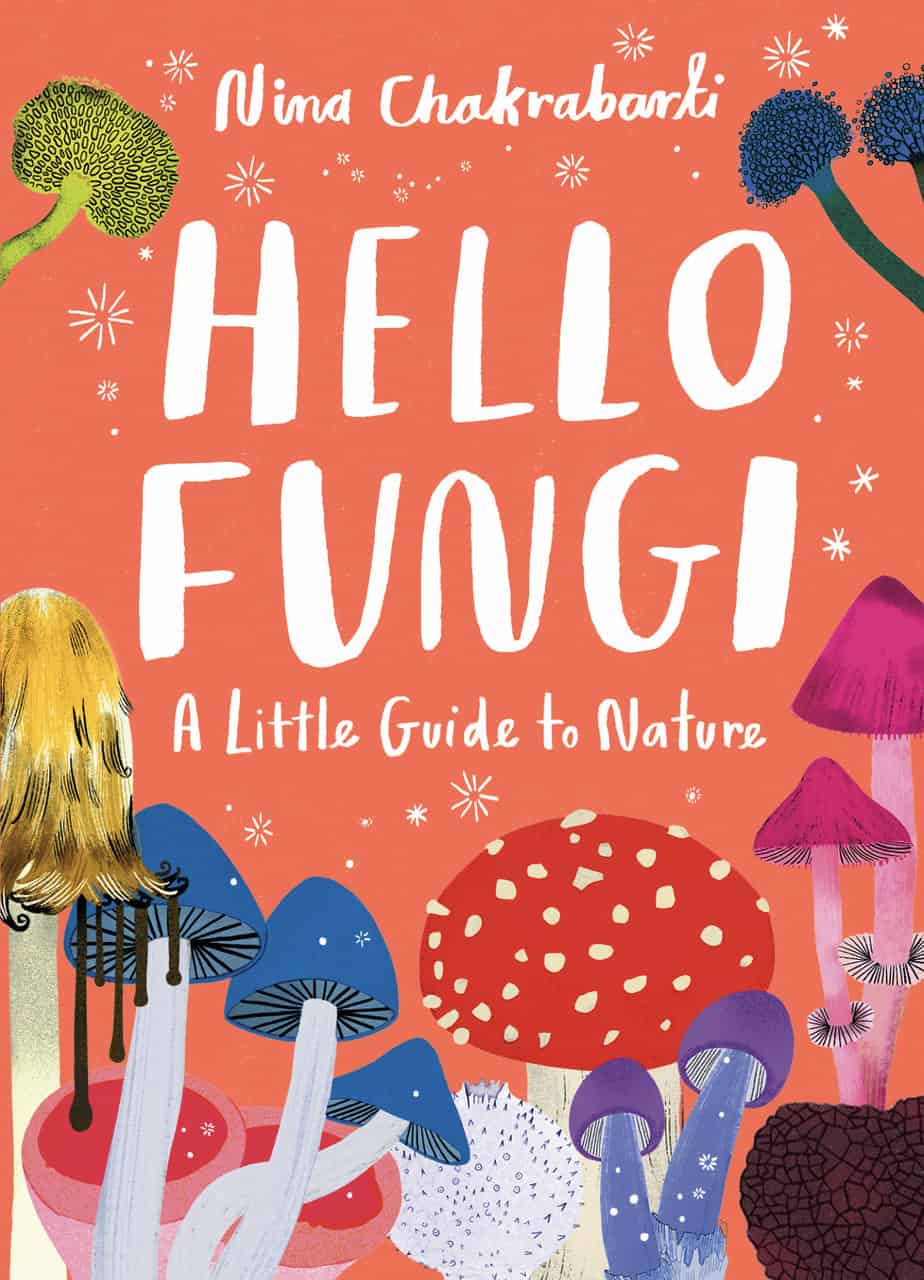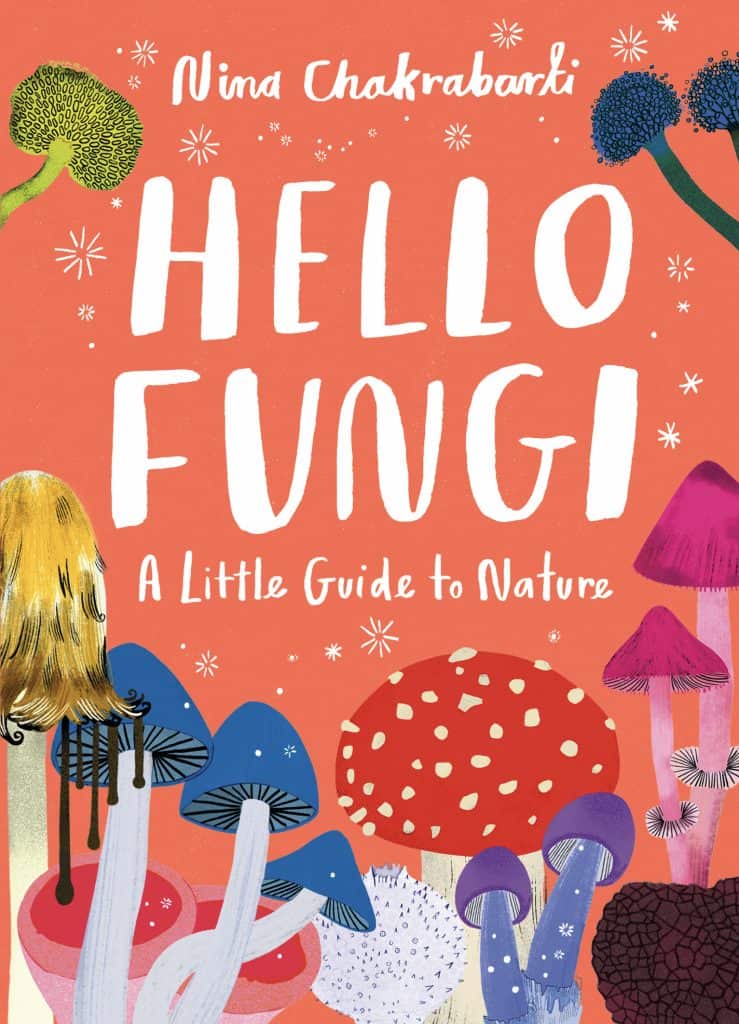 Hello Fungi & Hello Trees Books
Encourage kids to love and explore nature with a pair of whimsical books that bring nature to life!
Hello Fungi: A Little Guide to Nature teaches kids about the mesmerizing world of fungi through stunning gallery-style pages. In addition to the pictures, there are activities and even some fun recipes (and how to identify different types of mushrooms). This is a scientific book that feels so fun kids won't know they are learning.
Hello Trees: A Little Guide to Nature shows kids how trees grow from seed to sapling. This is a pocket guide that fits in your child's backpack and will help them identify trees all around them.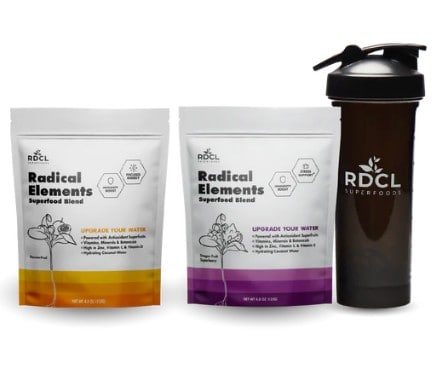 RDCL Radical Elements Superfood Blends
If you have picky eaters in your house, then letting them drink their veggies can help them get the nutrients they need. Just mix the RDCL superfood with water and let them enjoy it for breakfast or an after school snack.
They are basically water upgrades – they keep your kids hydrated while also giving them vital nutrients and minerals.
Get yourself the Passion Fruit blend – it boosts focus, productivity, and energy. For your kids, Dragon Fruit Superberry is the perfect blend. It has stress relieving and calming benefits with immunity support too.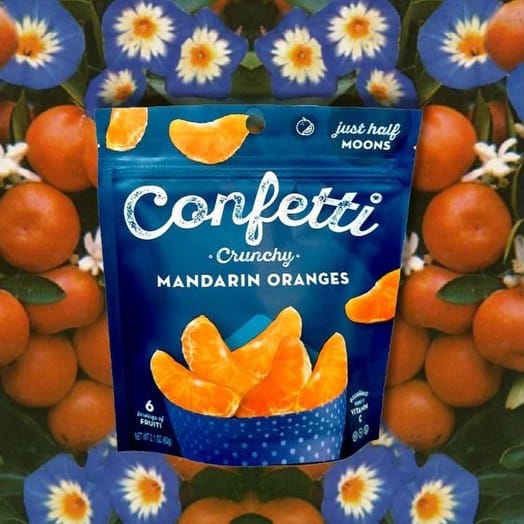 Confetti Snacks
Another way to help your kids stay healthy is to replace unhealthy snacks with whole foods that taste the same. And that's where Confetti Snacks comes in!
The mushroom cups are salty, savory, and unlike any other snack out there. Kids that love Chex Mix will enjoy the variety in the Veggie Chips. Want something sweeter? The NEW Mandarin Orange chips are minimally processed and never deep-fried.
You'll want to add Confetti Snacks to their lunchbox. These veggies don't turn soggy or spoil – and they taste like chips.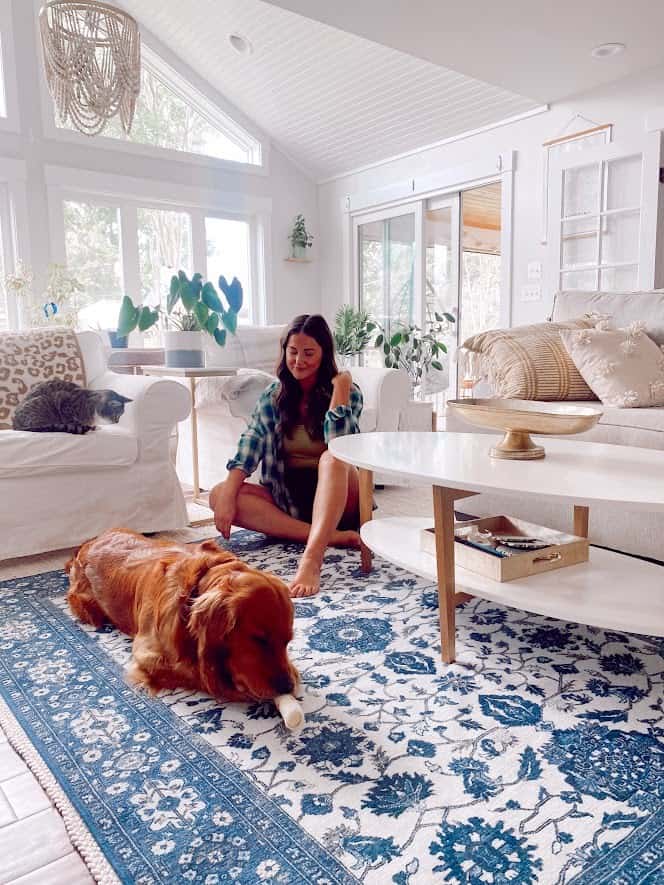 My Magic Carpet
Life is messy and the floors in our homes can be even messier! When kids and fur babies are involved, dirt and spills accumulate quickly and constantly.
Loving the look of area rugs and runners but hating the stains, dirt and mess, mompreneur Monica Dallyn set out to design an affordable, high end style one piece area rug solution that can go from the washer to the dryer and then to the floor with no fuss.
My Magic Carpet was created to provide a one piece machine washable rug solution that is affordable and easy to use. Simply pop the one piece washable rugs in any washing machine and get on with life. It is easy, efficient and offers peace of mind that your rugs are fresh and clean.
The affordable collection includes gorgeous pieces that retain their style and texture long after repeated washings. High-end styles with bright and vibrant colors accent today's on trend looks to bring a sense of warmth to homes.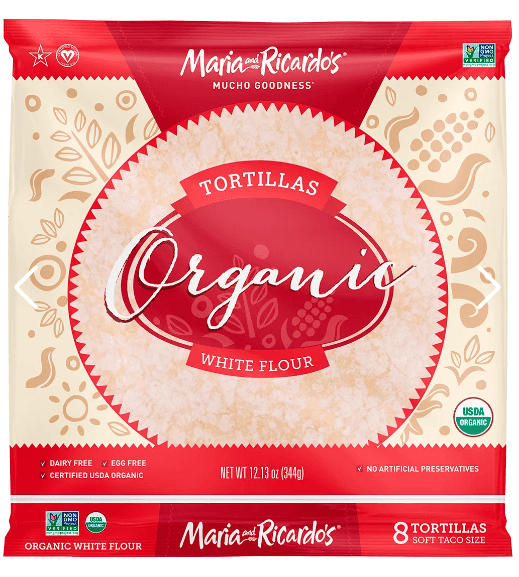 Maria and Ricardo's Tortillas
How do you make a boring school lunch healthier and tastier? Make roll-ups with wholesome tortillas. Maria and Ricardo's are made without artificial flavors, colors, preservatives, or GMOs. Their whole grain goodness can be seen in the colorful tortillas.
Choose from whole what, tomato, organic corn, or spinach soft tacos (and there are so many more flavors, too).
This is a super-easy way to make your kid's school lunch healthier without making any more work for yourself.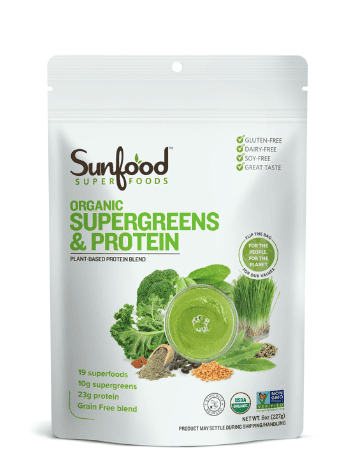 Sunfood
How about some snacks for the entire family? Whether you want some cashews and pumpkin seeds or an immunity boosting blend, Sunfood Superfoods is your one-stop shop.
Kids love the Goji berries and Golden Berries (which taste better than raisins). Parents love the energy blends that help them keep up with all the things that they need to do. And everyone loves munching on the huge selection of different nuts and seeds.
When you want a healthy snack for yourself or your family, think of Sunfood.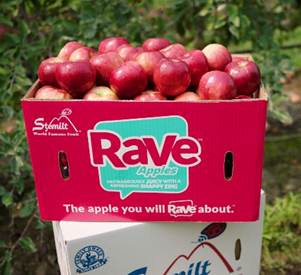 rave apples
Apples are an iconic school fruit. Everyone knows about giving apples to teachers. Well, there's a reason for that – they are incredibly high in Vitamin C and fiber. Apples are basically a perfect snack for keeping kiddos healthy.
When you're buying apples, get the kind that are easy to eat and taste like candy! Rave® apples are perfectly crunchy and incredibly sweet, with just a hint of tanginess. They are a Honeycrisp cross, which means they best when eaten by themselves (instead of baked).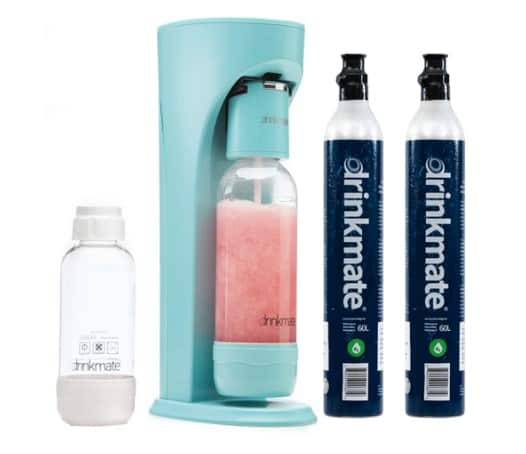 Drinkmate Omnifizz
Let your kids make their favorite carbonated drinks at home with the OmniFizz countertop machine. It's portable, making it easy to take to college or carry around the house.
With the touch of a button, everyone can carbonate any drink they want. Make bubbly fruit juice, sparkling water, or let kids mix up their own unique concoctions.
OmniFizz makes drinking water fun! Plus, it cuts back on waste. You won't be buying (and throwing away) as many plastic bottles.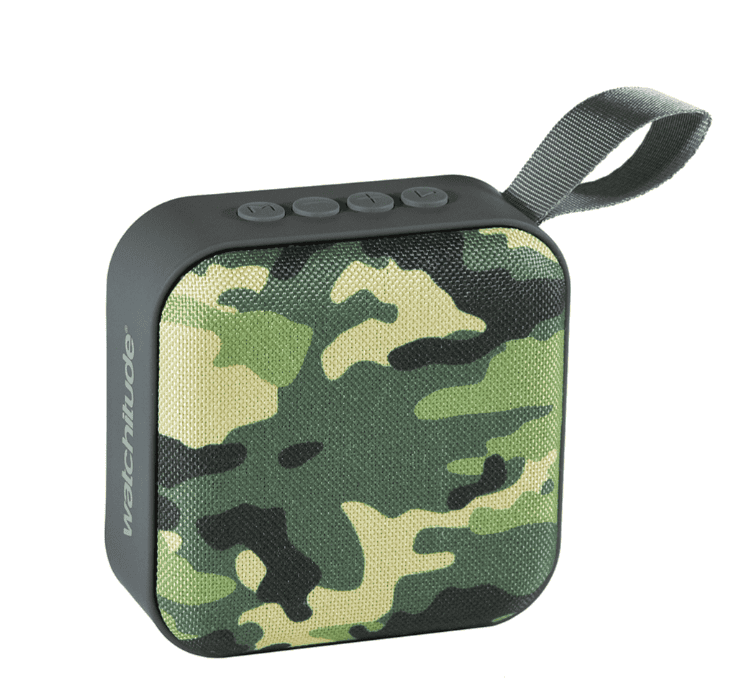 Jamm'd By Watchitude Bluetooth Speakers
How about some back to school tech?
For a little bit of fun, get your kids their own portable bluetooth speakers. The square-shaped speakers from Jamm'd are small enough to fit in a backpack. And they are affordable, too!
But there is so much more to love about them. They come in a variety of colors, so kids can get the one that matches their unique personality. And they are powerful, too. They have Bluetooth 5.0 technology that has an 800-foot range. The battery provides 3 hours of nonstop play.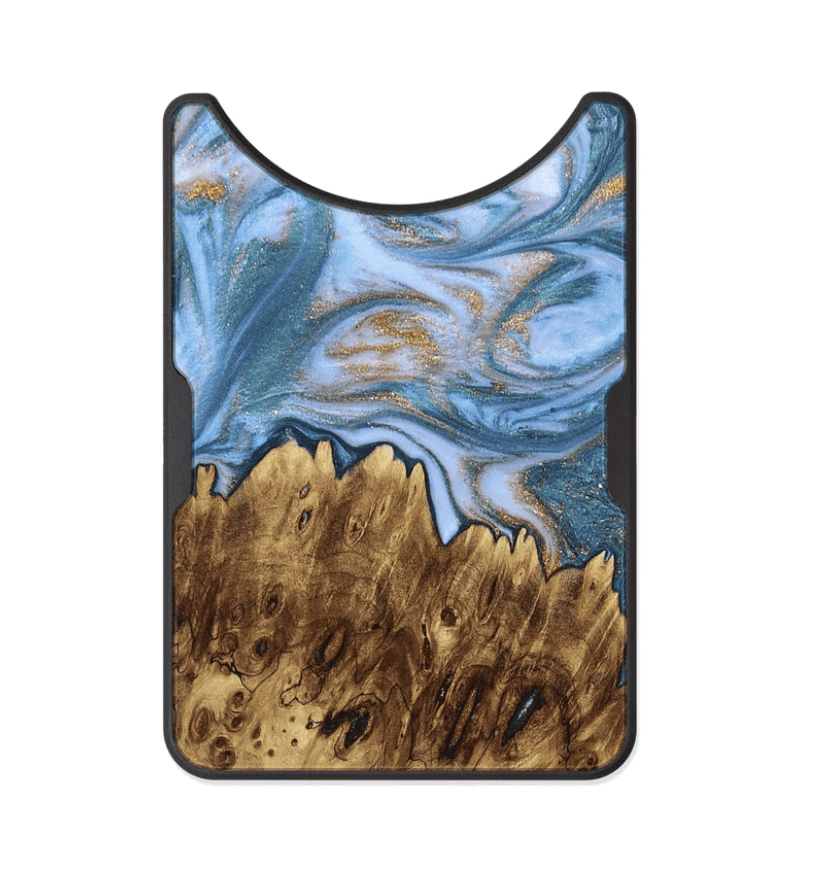 Wood Resin Wallets
For the older kids, protect their IDs and cards from identity theft by giving them a metal wallet. The wood+resin metal wallets from Carved come in a variety of stunning designs that also protect cards from RFID scanners.
Each wallet can hold up to six cards plus cash and is as thin as an iPhone. Each design is so stunning that it isn't a boring metal wallet.
No two wallets are ever alike. Each one is a breathtaking work of art. They protect your kid's cards and give them a unique style at the same time.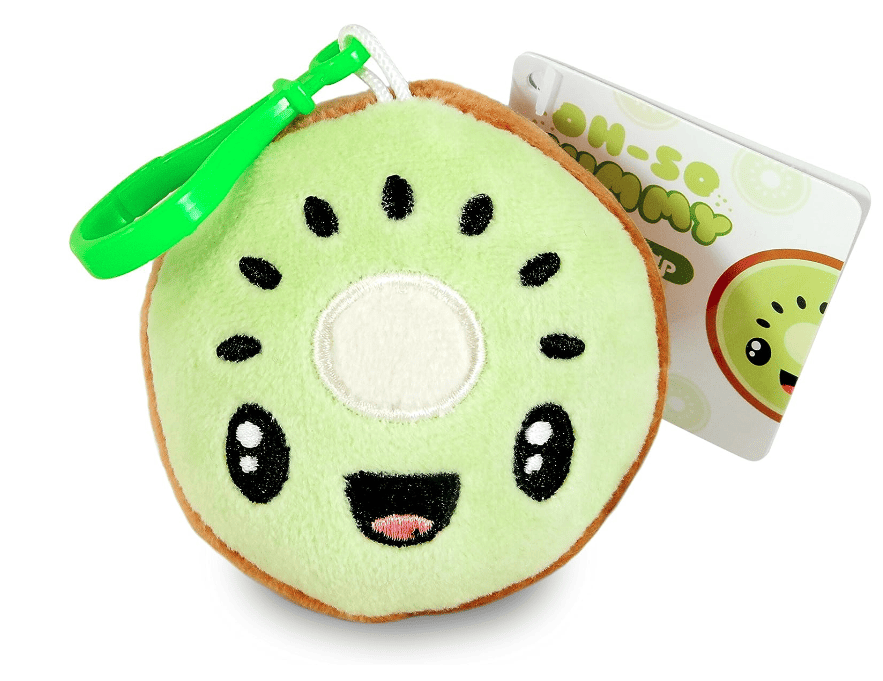 Backpack Buddies
Younger kids will love collecting as many Backpack Buddies as they can. These cute fruit-shaped plushes come with a plastic hook that clips to the backpack (even small fingers can use this easy hook).
Each buddie is also scented – and the scent is guaranteed to last up to two years! They are the perfect way to dress up their backpacks and express their unique personalities.
If your child wants to add some flair to their backpack, gym bag, or inside their locker, get them a Backpack Buddie (or three).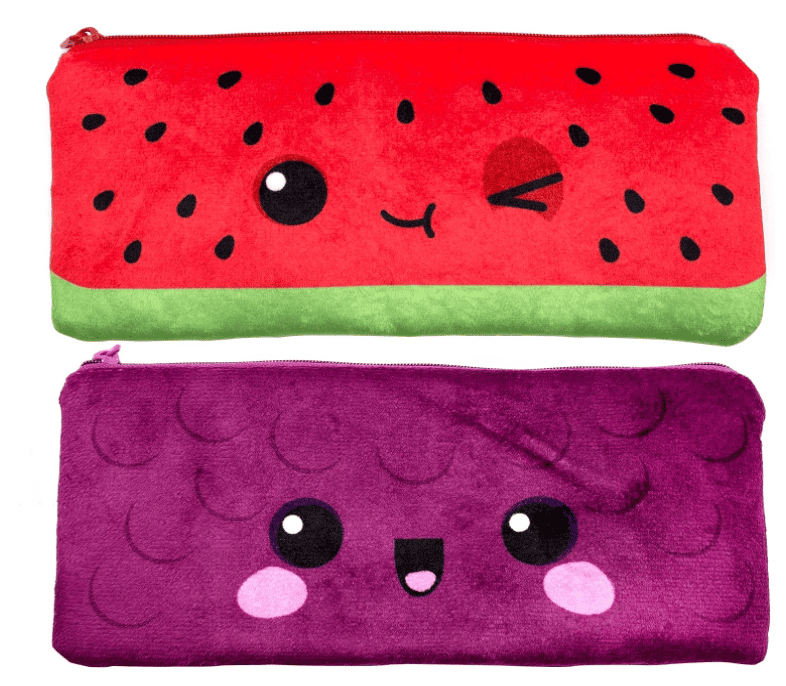 Cutie Fruities
Kids or teens that love soft textures will really enjoy the soft and cute Cutie Fruities pencil pouches. They are made from durable plush material and have cute faces that make kids smile.
Plus, each pencil pouch is scented, too! The scent will last all school year (and up to two years max). They currently come in two colors – watermelon and grape.
Upgrade their boring pencil pouches with some fun scented pencil pouches.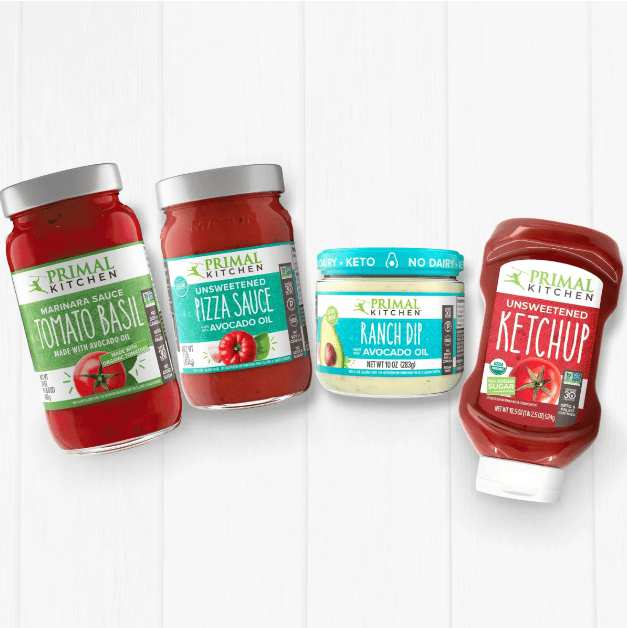 primal kitchen kiddo klassics
These kid-approved sauces, toppers, and dips will bring big smiles to little ones–and the whole family! This kid-friendly kit comes with:
1 x Tomato Basil Marinara Sauce
1 x Organic Unsweetened Squeeze Ketchup
1 x Unsweetened Red Pizza Sauce
1 x Ranch Dip
Ideal for after-school snacks and having all the best dips ready to go for dinnertime. These sauces are the perfect complement to any potato or frozen snack, made with ingredients your kids can pronounce.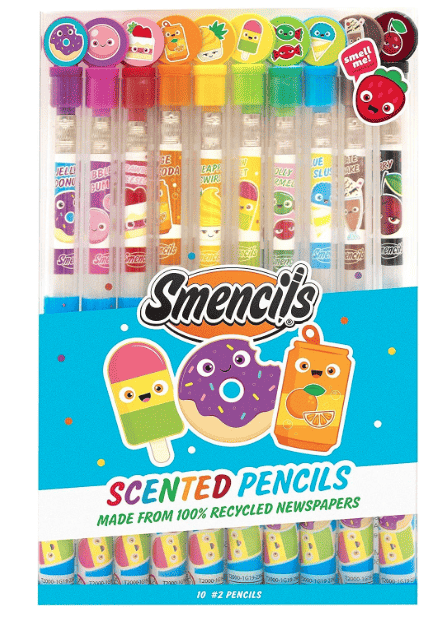 Smencils
Fill the Cutie Fruit pencil pouches with Smencils scented pencils! These no.2 pencils are pre-sharpened and ready to use right out of the package. They are scented, with aromas that last for two years.
The 10-pack of scented pencils comes with the following scents:
Bubble Gum
Blue Slushie
Pineapple Swirl
Strawberry Cheesecake
Jelly Donut
Jolly Watermelon
Rainbow Sherbet
Orange Soda
Black Cherry
Cookies'N Cream
Everyone will ask your kiddo if they can borrow a pencil – they will become the most popular kid in class.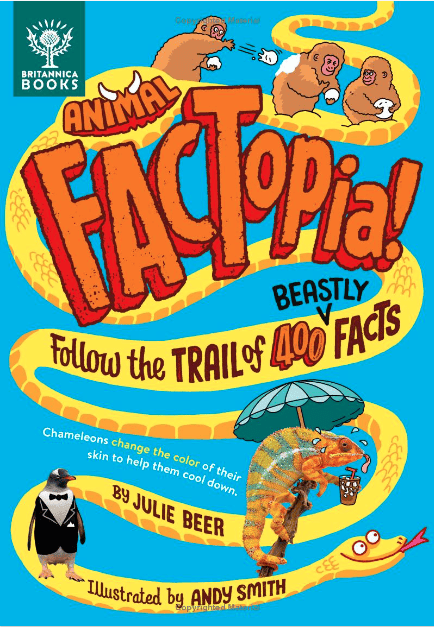 Books for kids
Does your child enjoy impressing people with random facts? Then get them two books that will teach them even more amazing things that people don't know.
Animal FACTopia! is packed with 400 facts about animals. For example, did you know that alligators stay underwater longer by swallowing rocks? There are facts like that (and more) surrounded by engaging and fun pictures.
Britannica All New Kids' Encyclopedia has 424 pages of facts and information and even includes things that scientists don't know yet. This kid-friendly encyclopedia is filled with information about Earth, space, history, STEM and more!
Both books are a fantastic supplement to your child's education this year.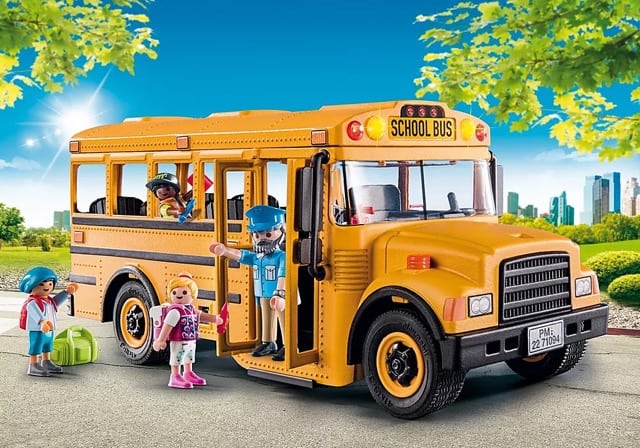 Playmobil School Bus
Whether your youngest feels left out of the back to school fun, or you want to give your toddler a new toy, the Playmobil School Bus is perfect.
This durable toy has features that will keep your little one engaged in independent play. The front and rear lights flash as the bus approaches the stop – and it has a stop sign that folds out, just like a real bus.
The interior can fit up to seven figures inside. The bus comes with a driver, three students, and a bunch of school accessories.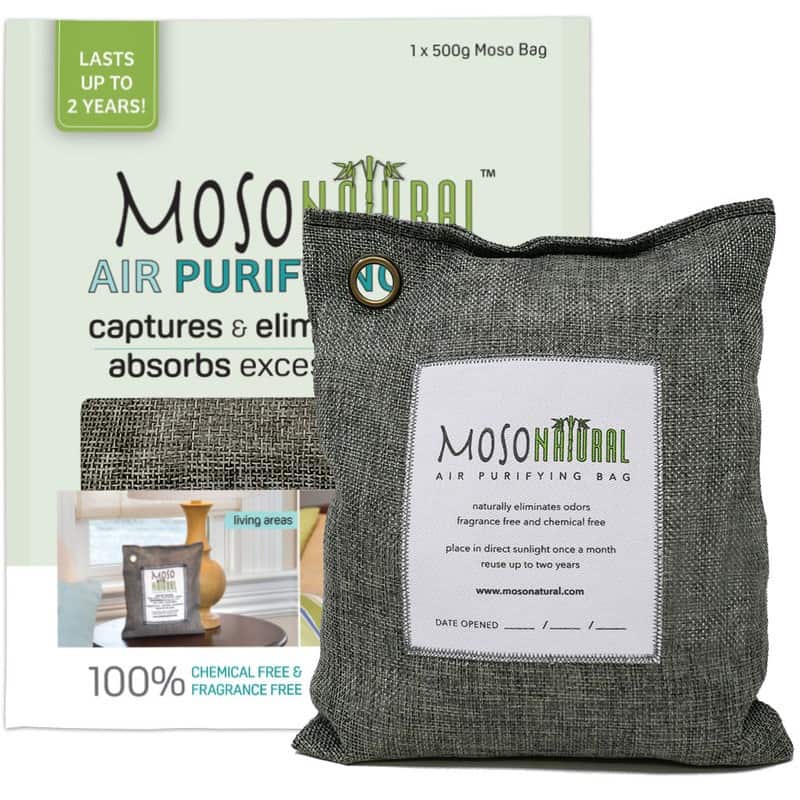 MOSO Natural Air Purifying Bag
This is absolutely a dorm room essential! The Moso 500-gram Air Purifying Bag for large spaces is an all-natural way to freshen the air. Instead of covering up odors with artificial fragrance, the Moso Bag actually absorbs the odor and eliminates it for good. 
One Moso Bag covers 250 square feet and lasts up to 2 years, perfect for those tight dorm rooms. The Moso Bag is made of 500 grams of Moso bamboo charcoal and is chemical-free, fragrance-free, and non-toxic.
Back To School
There you have it! These are the back to school shopping accessories that make schooltime fun. Whether you want to stay healthy or add some fun to going to school, there is something for everyone on this list.
Grab some things for your kiddos and yourself. Everyone loves these fun (and tasty) products.