DIY Fireplace Decor Projects For Your Home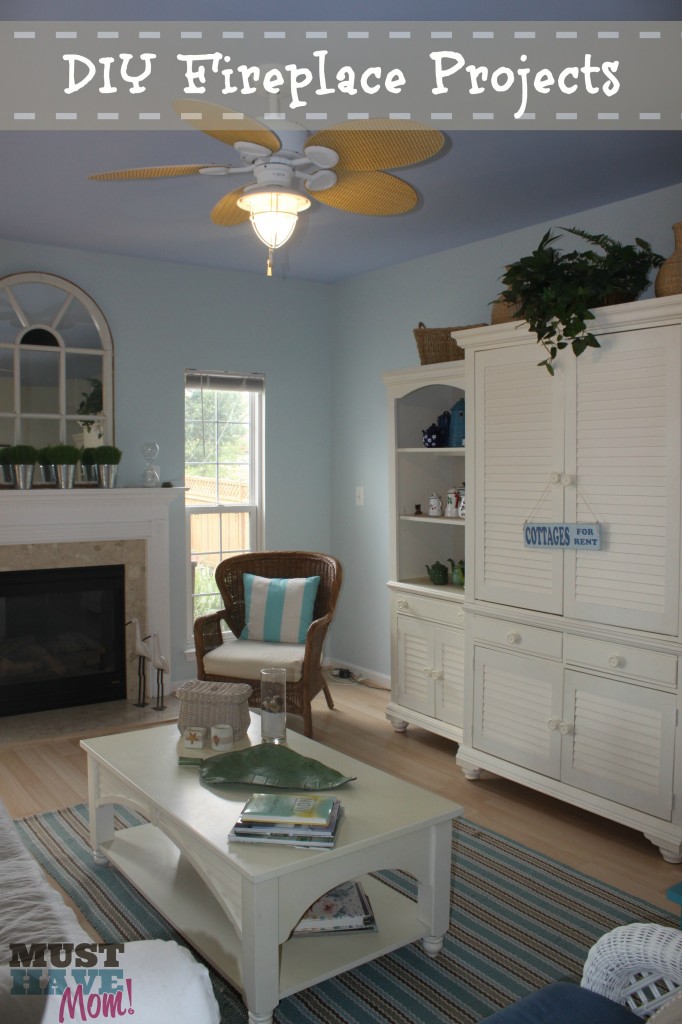 Soon winter will be over and your fireplace season will be replaced with barbecue season and al the outdoors activities. Take the upcoming months as an opportunity to spruce your fireplace up for the next season. It's easy to change the look of your fireplace with a little DIY fireplace project!
With the warmer weather on its way, your fireplace will soon become more of a decorative item than a functional one. Embrace it by updating its surroundings. Look at the wall around the fireplace. If it is painted, think about selecting a new color or for a more sophisticated look, consider installing wallpaper. When shopping for wallpaper, look for patterns that will enhance the fireplace while complimenting the space. If you are looking for a more traditional approach, opt for patterns that resemble grass cloth, silk, or linen. Choose earthy colors such as gray, sage green, copper, or brown as they will make the fireplace standout.  Add some glam to the room by finishing the surroundings with mirrors, candles, and glass accessories that reflect light.
If your design style is more of a modern one and your fireplace has clean lines, you still can finish off the space with wallpaper. In this case I'd recommend a bolder pattern, something large, which will make a statement while enhancing the fireplace at the same time. Since most of the fireplaces you see in stores like Northshore Fireplace have a modern look have a white mantle, adding dark colored wallpaper will be very appropriate. [Hint: think of charcoal gray]. As far as pattern goes, looks for either geometric or solid ones. When shopping for geometric patterns think of patterns with big circles, squares, or even a combination of both;  the solid patterns will be have some natural elements attached to them, like grass cloth or cork and, depending on the accessories chosen, silk and linen patterned wallpaper will also be an option for you.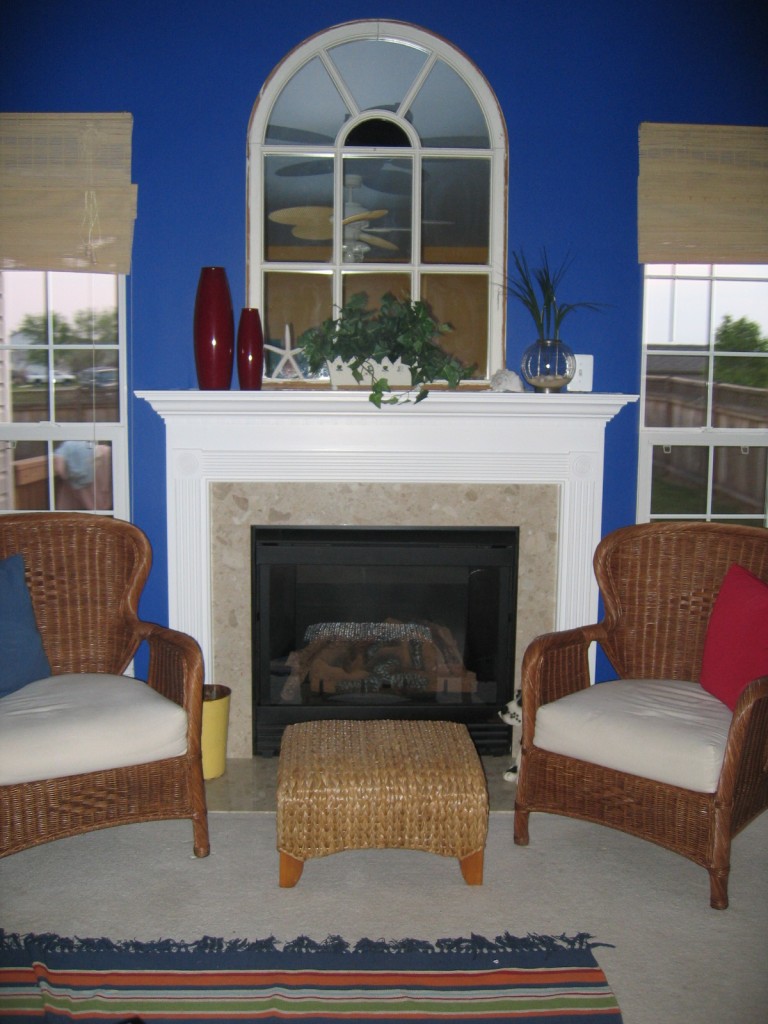 Besides the fireplace surrounding wall, you should also focus on sprucing up the mantle and the actual fireplace surroundings: trim panels, header and legs. While a lot of homeowners prefer the charm of the wood, you still can add some glam to the area with glass tile, and natural stone.
When working with natural stone, opt for larger pieces for a more contemporary look. Ideally you should have 4 major pieces of stone surrounding your fireplace: one on the top (header) one on each side (legs or pillars), and one on the bottom (heart) — if your head is raised, you might need few smaller pieces to wrap it.
Another easy way to update your fireplace surroundings is using tile. Available in different sizes, shapes, colors, and patterns, tiles will definitely give your fireplace a new look. As much as I love mosaic and subway style tiles, the key to a successful tile design is directly related to the style of the home.  That said, you should first learn about with style your home is and then select a tile that will highlight the architectural features of the space. If your fireplace is built out, which means you have a nook on each side of your fireplace, and you are working with tile, think about tiling the entire built out for a more contemporary look; if you are working with wallpaper, the you should consider wallpapering only the built out instead of the entire wall so the fireplace will make a huge statement in the room.
Another great way to update your fireplace area is by installing tridimensional wall panels on the fireplace surrounding wall. Available in different patterns, those panels will give your fireplace walls a complete makeover.
Do you have a fireplace that needs a makeover?