Easy Easter Bunny Pudding Cups & Easter "Carrots"!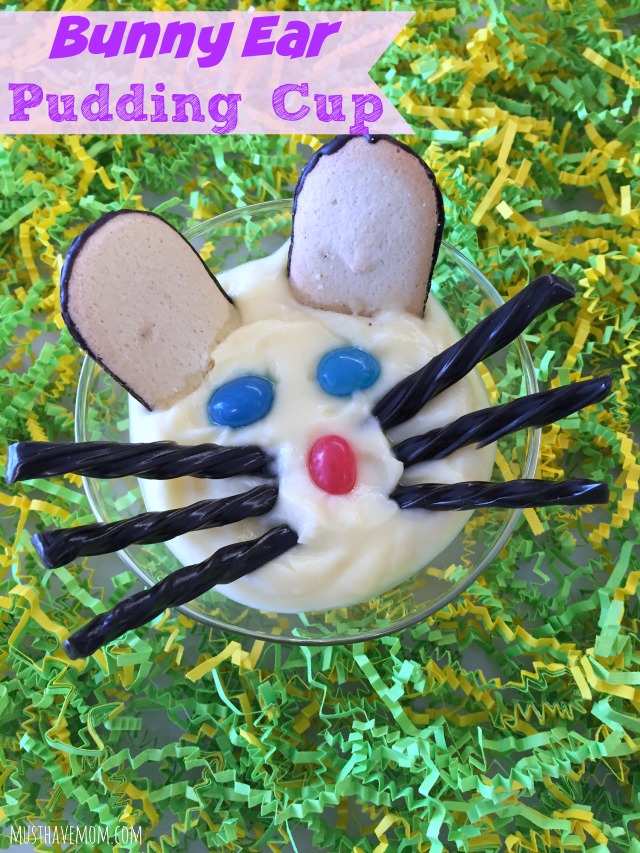 Kids love themed snacks and this Easter Bunny Pudding Cup is so easy that I can't help but make it for my kids this Easter! These are perfect for Easter parties too! They are simply adorable and so easy that the kids can even assemble them themselves. If you are hosting an Easter gathering this year consider having all the ingredients on hand and letting the kids assemble these cute bunny pudding cups as an activity to keep them entertained at the get together!
You'll need to either make pudding or buy pudding cups for these cups. Vanilla or banana flavor works best! Then fill clear cups with pudding. Place 2 Milano cookies in for the ears, add black licorice whiskers and complete the bunny's face with 2 eyes and a nose made of jelly beans!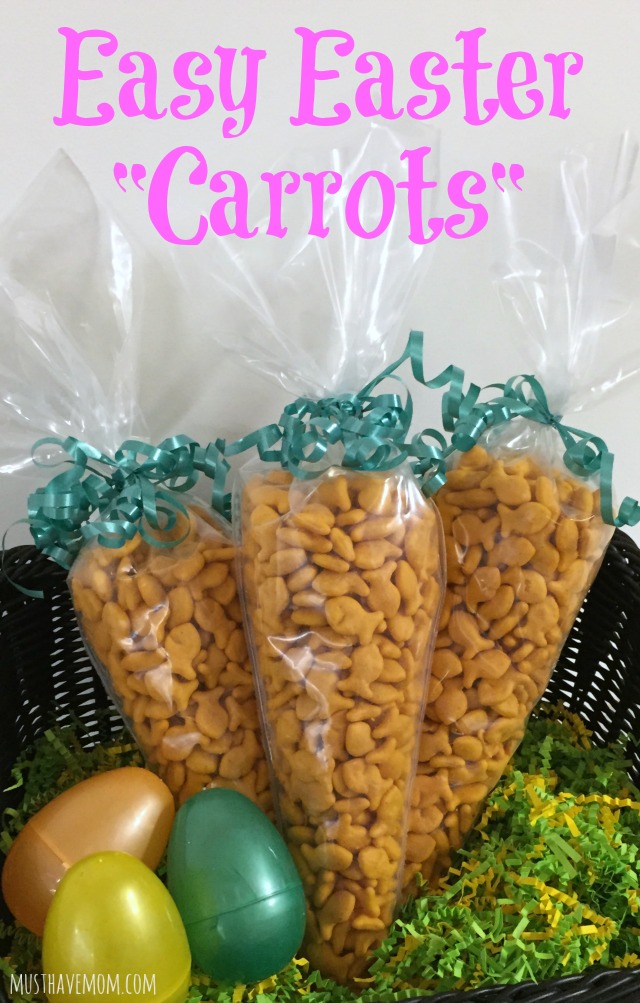 Make these easy Easter carrot favors by filling up a pastry bag with Cheddar Goldfish crackers and tie it with a green ribbon. These Easter carrots are one of the easiest treats to make and your little bunny will be grinning from ear to ear! I love that this is such a fun treat for Easter but it isn't candy!
You can easily add a touch of cute to your Eater gathering without a lot of work! I love how these pump up the cute factor with a mom's limited time in mind!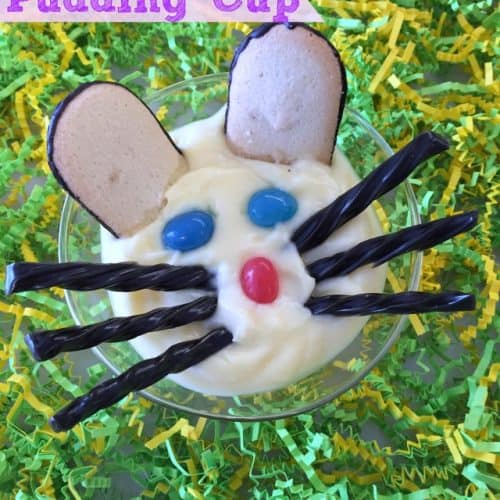 Easy Easter Bunny Pudding Cups Easter "Carrots"
Assemble these and serve them at Easter or let the kids assemble them as a fun activity and snack!
Ingredients
Pudding cup or homemade pudding

3

pieces

of black licorice

3

jelly beans for eyes and nose

2

Milan cookies for ears

Pepperidge Farm Goldfish

1

Pastry Bag

Green Ribbon
Instructions
Either buy pudding cups or make your own vanilla or banana flavored pudding. Fill clear cups with pudding.

Place 2 Milano cookies in for the ears.

Cut the licorice pieces in half and insert to make the whiskers.

Add jelly bean eyes and nose.

Enjoy!

Fill a pastry bag with Goldfish crackers.

Tie with green ribbon.
What are your favorite, easy Easter treats?