DIY Sharpie Mug Without The Sharpie! DIY Gift For Friends, Teachers & More!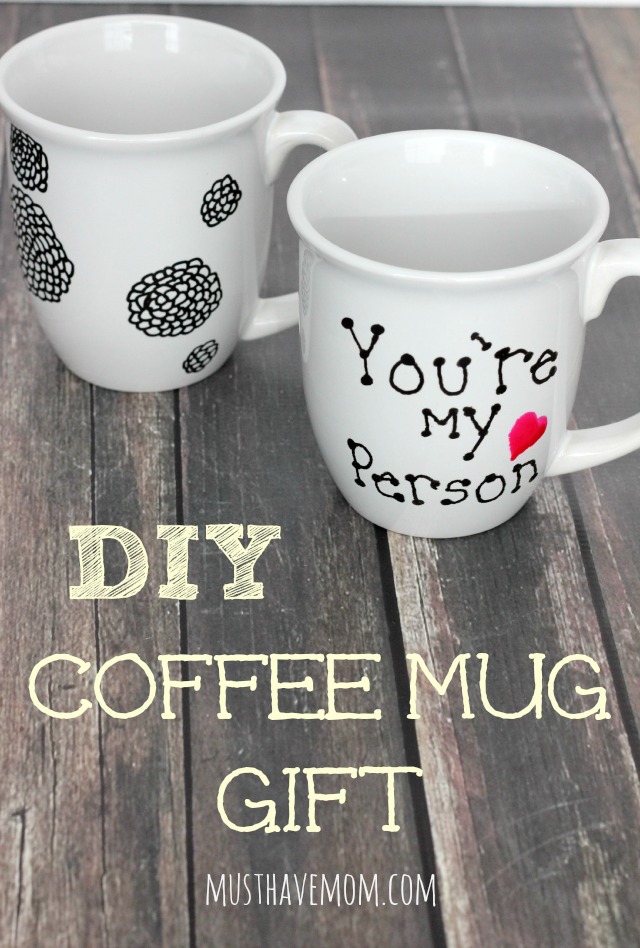 With the New Year upon us and Valentine's Day just around the corner, now is the perfect time to sit down and take a moment to send a little appreciation to friends that you've had along the way. It's easy to get caught up in how busy life is and forget to stop and appreciate good friends. Good friends are hard to come by so when you get one or two, make sure you stop and tell them how much they mean to you. This DIY Coffee Mug project is the perfect way to show your love and thanks to them for their friendship over the years.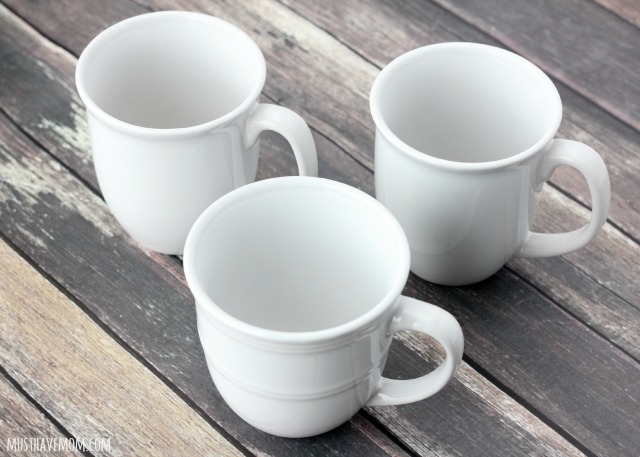 This project is SO easy but there is one trick that if you don't know it can ruin the whole thing. I've seen these DIY sharpie mug projects all over pinterest but I've also seen all of the complaints that follow because the sharpie rubs off and doesn't last. So I did my research and my own trial and error to find a method that is easy AND that lasts (even in the dishwasher!).
First pick up some cheap, white coffee mugs
. The dollar store and Walmart were my two favorite places to find them.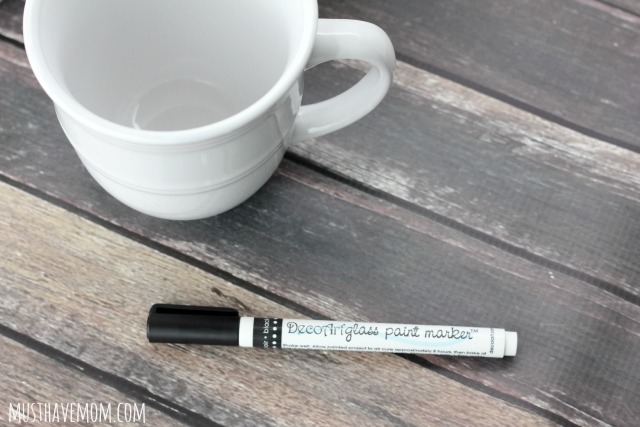 Next you need a DecoArt Glass Paint Marker
! Ta-da! That's the secret here folks. Ditch the sharpie because it won't last through the dishwasher and pick up this beauty. I got one for about $3.99 at JoAnn Fabric. They sell them at most major craft stores though. They also have colors! I picked up a pack of colored glass paint markers
also for $20 for a pack of six.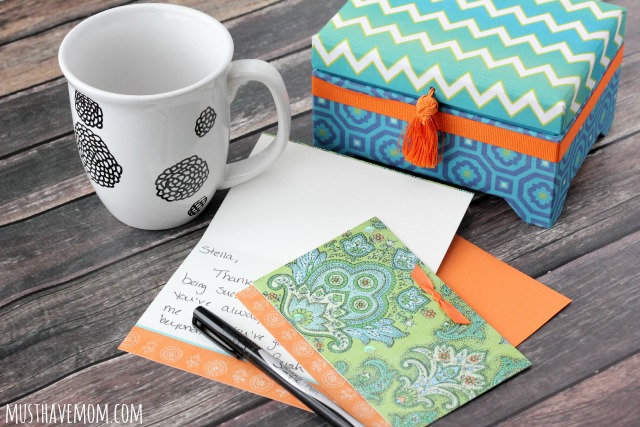 Then be sure to follow the directions on the package exactly. Clean your mug with glass cleaner
and then begin decorating your mugs however you like! I am NOT an artist so I was a little worried that my mugs might turn out looking like a first grader drew them but I stuck with easy designs and I think they turned out rather nice! They have a Anthropologie feel to them.
Once you finish drawing them you will let them air dry for 8 hours and then bake them at 375 degrees for 40 minutes (at temp) in non-preheated oven. By that it means to put your mugs on a baking sheet and put them in the oven. Then turn on the oven and heat to 375 degrees F. Once it reaches temp then set your timer for 40 minutes. Once the timer goes off then shut the oven off but leave the mugs in the oven with the door open to allow them to cool. Now they will be dishwasher safe!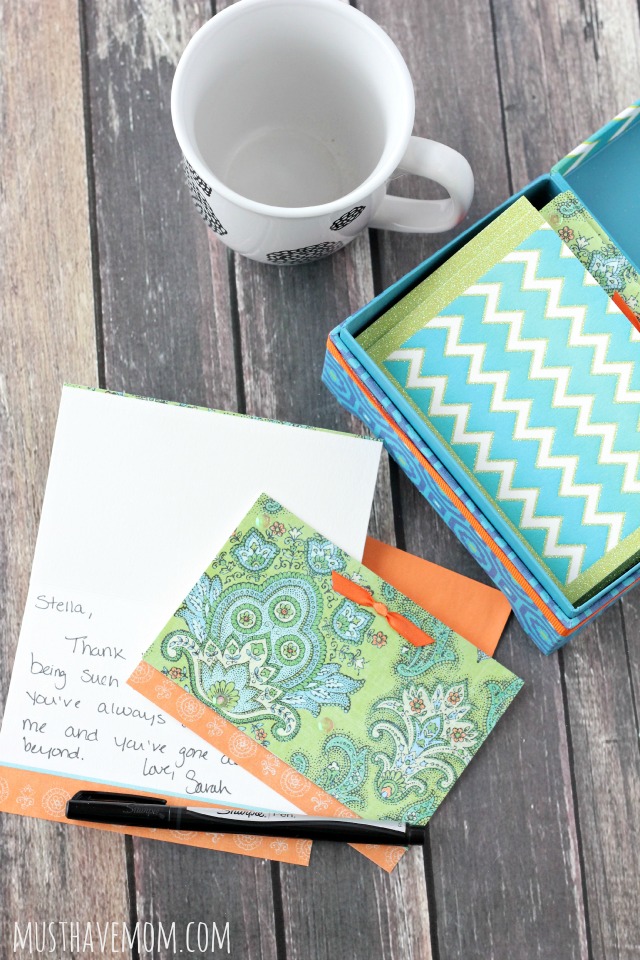 Now to complete my gifts for my good friends I paired them with these stunning note cards from Hallmark. They came in a gorgeous box and I loved the color combinations and designs. I wrote out my notes to each of my good friends and paired each note with a mug. I also got one of these boxes of notecards for each friend to go with their mugs.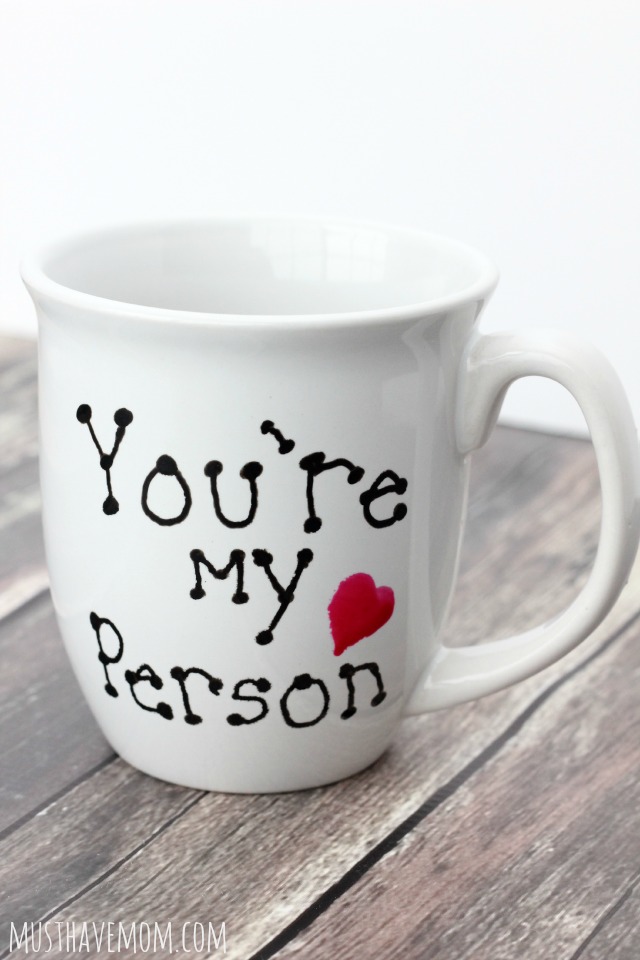 Who doesn't love Grey's Anatomy? If you watch it then you'll get where this saying came from! Whoever YOUR person is deserves to have their very own "You're My Person" mug. Perfect for sipping from while you watch Grey's Anatomy!
I also found these special Hallmark cards that came with a door hanger and a journal. I love being able to bring a smile to my friends faces and show them just how much I appreciate them.
These mugs are not only the perfect gift for friends, but they are also great for neighbors, teachers, coaches, grandparents or whoever! You can personalize them however you like so the possibilities are endless.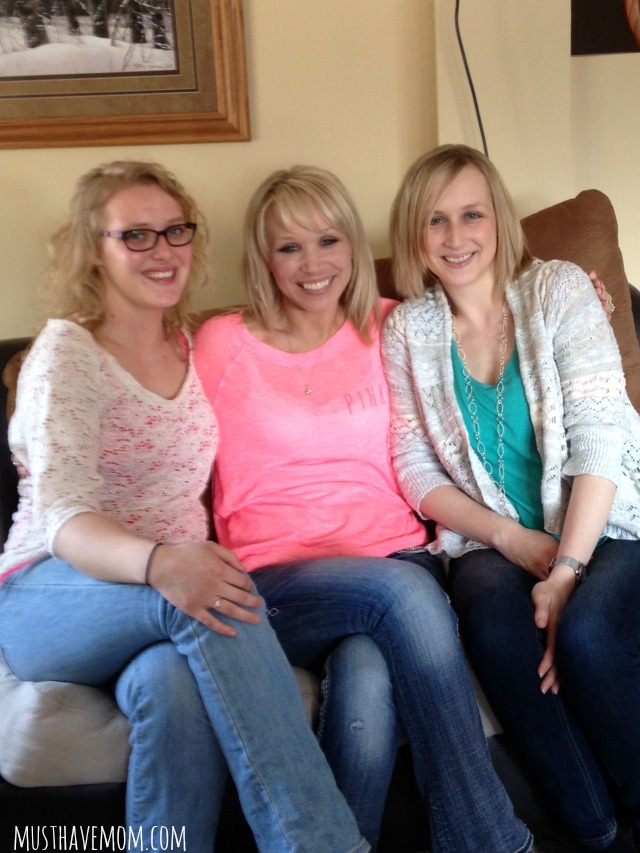 My sisters are two of my very best friends! They make the best kind of friends don't they?
Make a mug or two and pair them up with some pretty Hallmark notecards! It's a great gift idea and is sure to warm anyone's heart. Check Hallmark for the cool journal and door hanger cards I got too!
 Do you have a friend that would love a special gift?