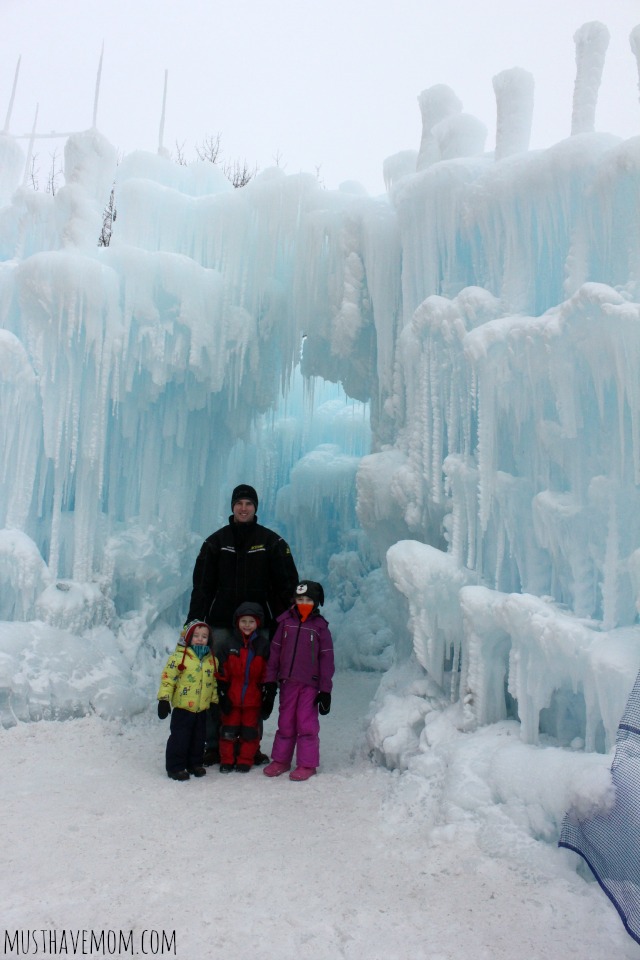 Last week we visited the Minnesota ice castles in Eden Prairie, MN. They were amazing and majestic and the perfect family outing. We had so much fun and if you live anywhere near Eden Prairie (it was a 3.5 hour drive for us and totally worth it) then you should really make an effort to go visit! Here is the entrance to the Eden Prairie Ice Castles. We couldn't wait to get inside! There are a few rules including not touching the beautiful ice sculptures (for your safety!), but you are allowed to walk all through the ice formations and take photos and there are some things you can touch and sit on.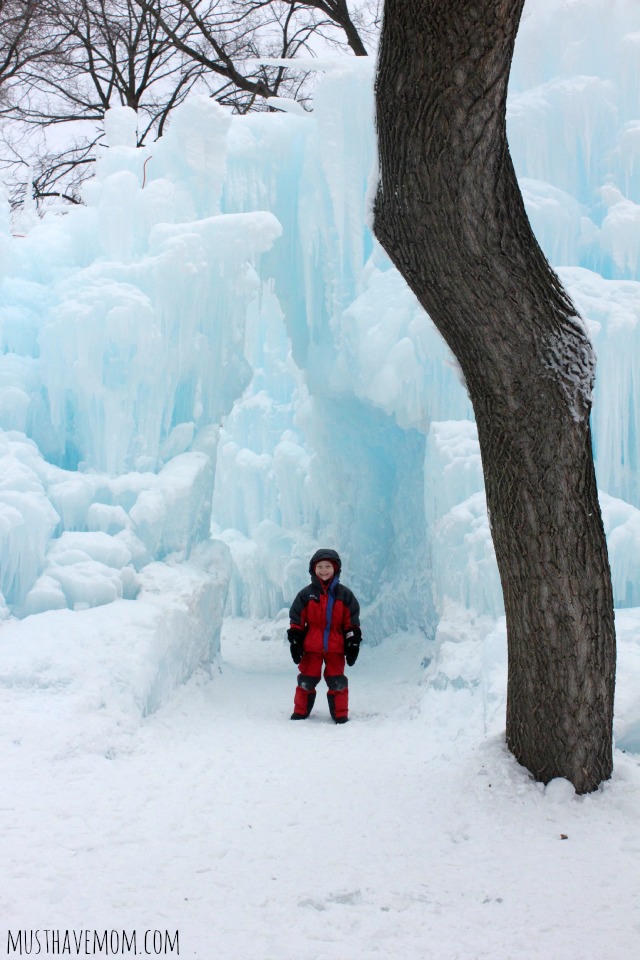 This year will mark Brent Christensen's sixth year building Ice Castles since the first one in his Utah backyard in 2008. Past Locations include Midway, UT; Silverthorne, Breckenridge and Steamboat Springs, CO; Minneapolis, MN (Mall of America); and Lincoln, New Hampshire. This year's locations are (1) Lincoln, New Hampshire; (2) Stratton, Vermont; (3) Eden Prairie, Minnesota; and (4) Midway, Utah.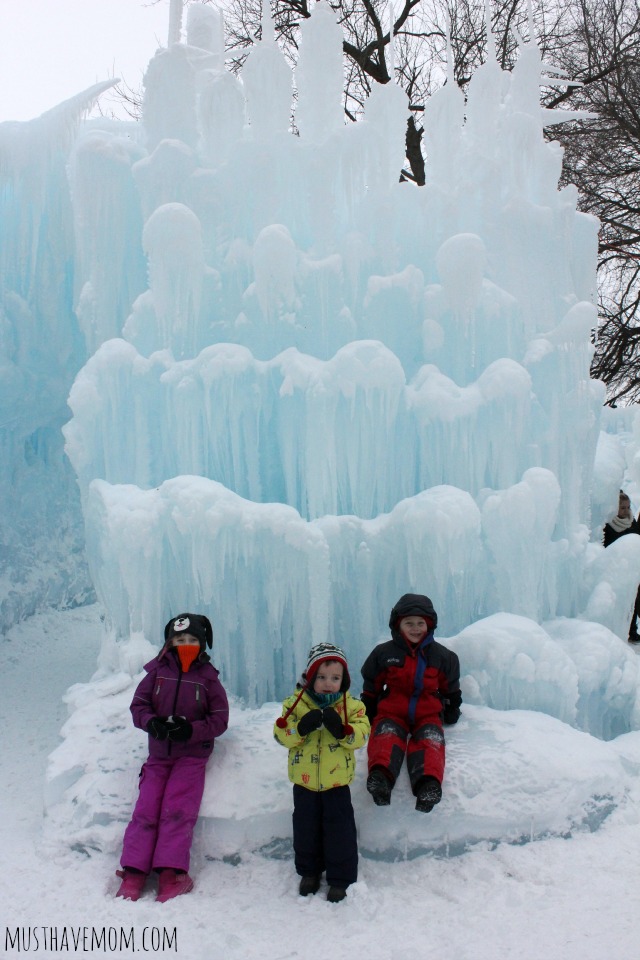 Each ice castle is built by hand and takes thousands of man-hours to create. The daily process consists of growing 5,000 to 12,000 icicles that are harvested by hand and individually  sculpted into existing ice formations. Newly placed icicles are then drenched with water. The blend of icicle placement, temperatures, water volume and wind result in an astonishing and ever-changing variety of ice formations.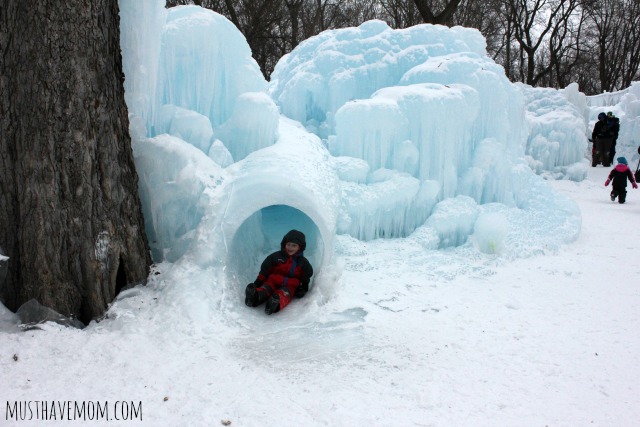 My kids loved the ice slide! It is sculpted right into the ice formations and the kids get to take a ride through the ice!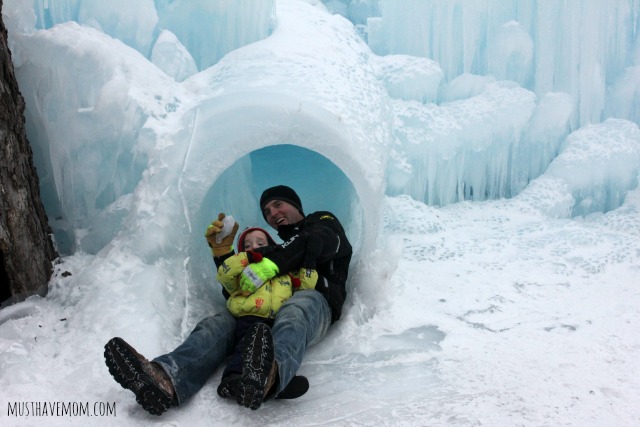 If you have a little one that doesn't want to go alone then it's a perfect excuse for adults to ride down the slide too!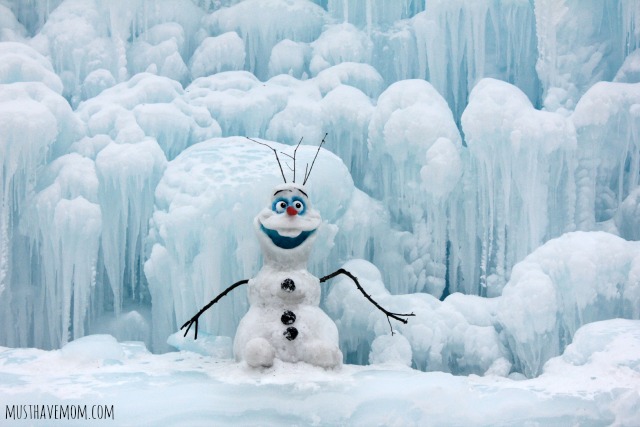 Olaf is even waiting nearby for the perfect photo opp! Isn't he adorable?!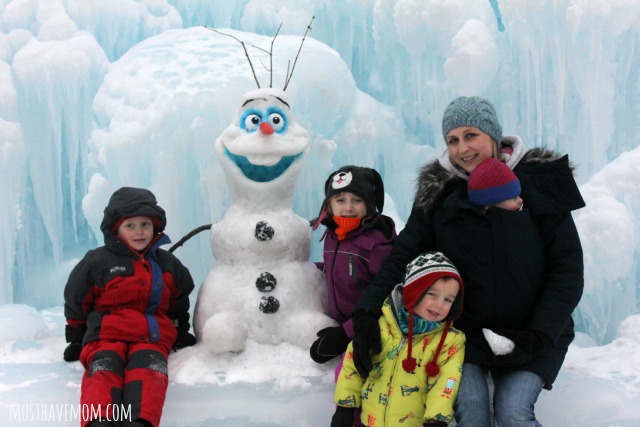 We couldn't pass up the fun photo opp. We loved Olaf!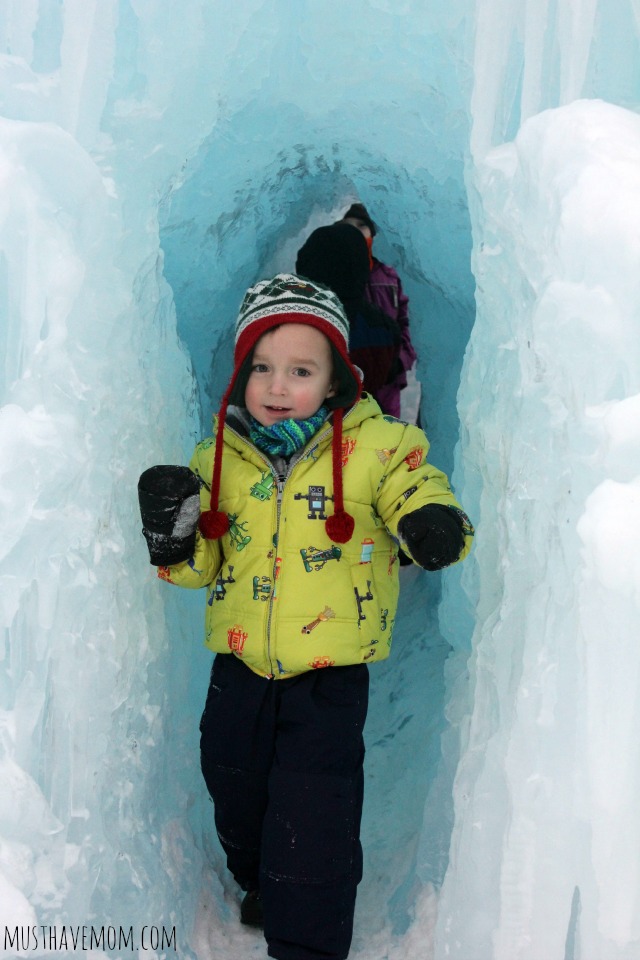 There is even a narrow cave through the ice that you can sneak through!
Each ice castle uses about five million gallons of water to build and maintain. This is enough water to fill nearly eight Olympic-sized swimming pools or fill Shamu the whale's tank three times. That freezes into 2,100 tons of ice! Each night, 5-20 tons of ice is added as the castle gets watered and grows. All of the Ice Castles are located next to a natural water source so all of our water returns directly into the environment to be used again by wildlife, people and plants.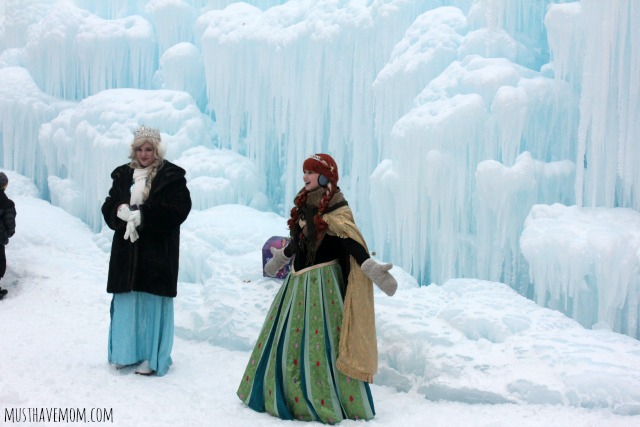 Danika was especially thrilled that Elsa and Anna made an appearance complete with a skit telling the story of Frozen!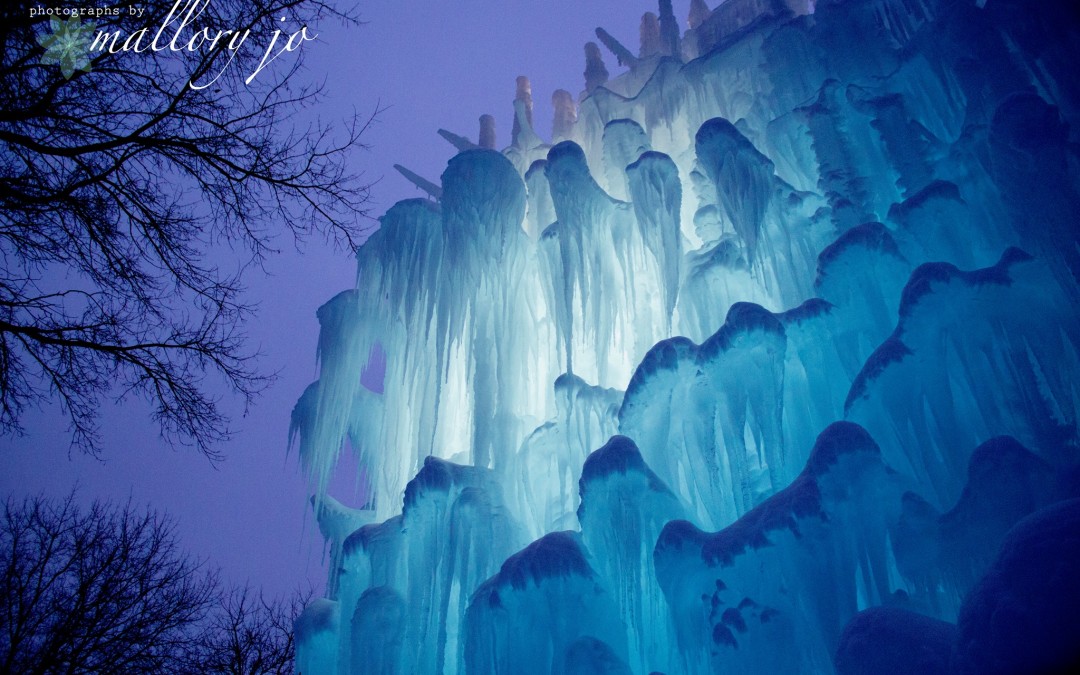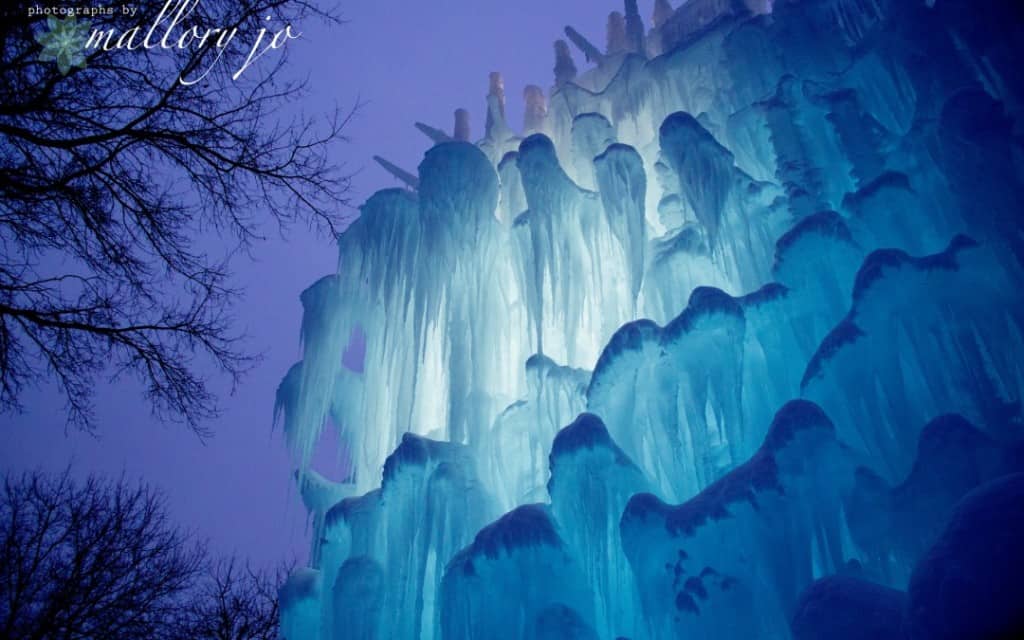 All lighting at the ice castle is frozen inside of the ice, resulting in seemingly glow-in-the-dark ice—a surreal evening experience. During the day, the ice takes on glacial tones of deep blue.
You can visit the Ice Castles in Eden Prairie, Minnesota through March (weather permitting).
What do you think of the ice castles?!
Win! One lucky reader will win 4 tickets to the Ice Castles! Enter below 🙂