*I have been compensated by JOHNSON'S® Baby for this post; however, I am sharing my own thoughts. All opinions are my own.
Without fail my kids will go through a bottle of body wash in one day. With these genius DIY kids soap pouches they can suds up without wasting soap or trying to hang on to the slippery bar of soap! These are fun and make showering easy.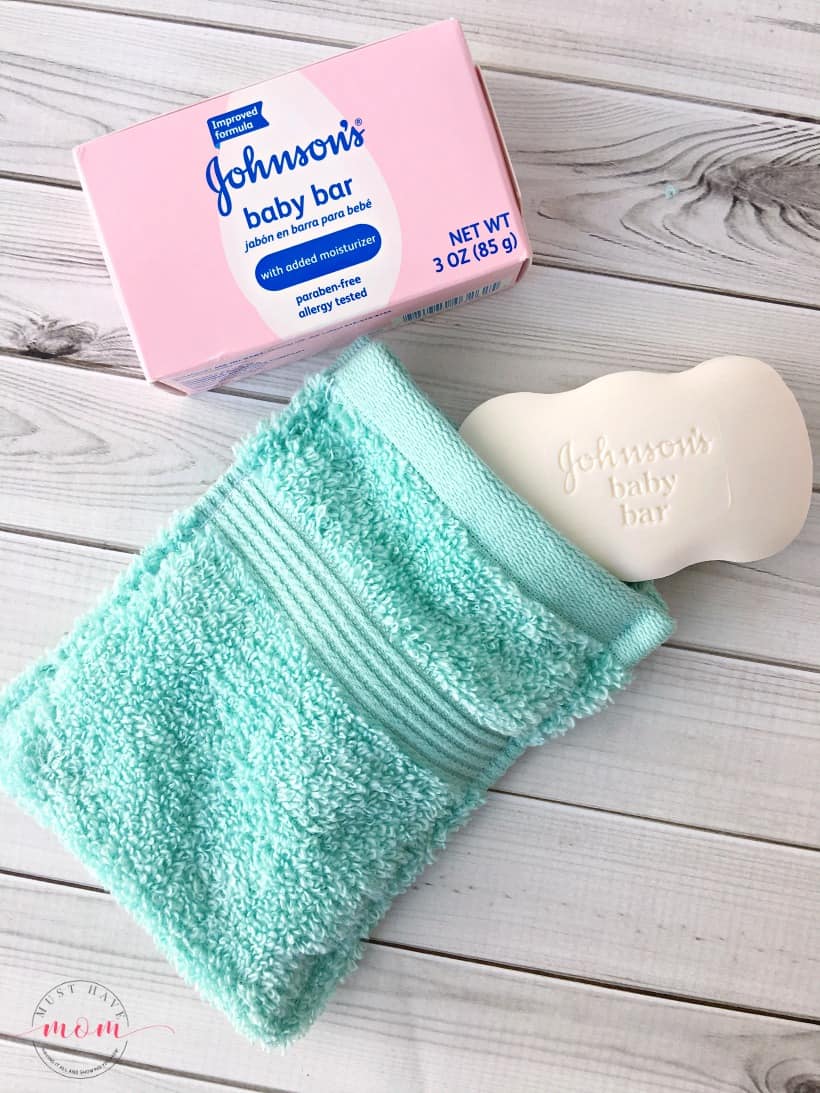 It is inevitable that if I let my kids use body wash during their bath or shower they will use half a bottle in one shower! I don't know how they go through soap so fast. I am LOVING these quick and easy kids soap pouches to slip a bar of soap into so they can suds up without the waste! Want to make your own? They are SO easy and I've got an easy step-by-step tutorial so you can follow along!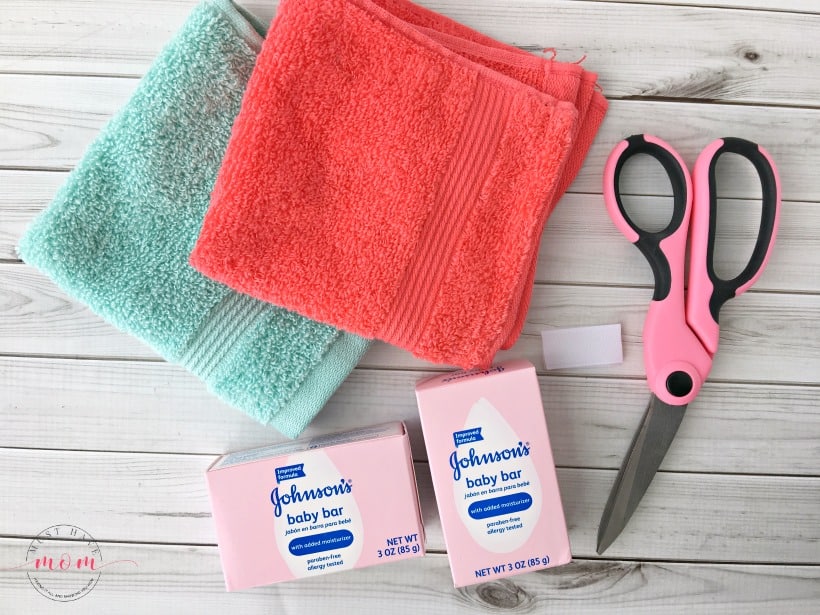 DIY Kids Soap Pouches Instructions
To make these DIY soap pouches you'll need 1 washcloth for every 2 pouches you make, fabric scissors, Johnson's Baby Bar soap, optional square of velcro, a sewing machine, pins and thread. I found the Johnson's Baby Bar in the baby section at Walmart near the lotion and baby wash.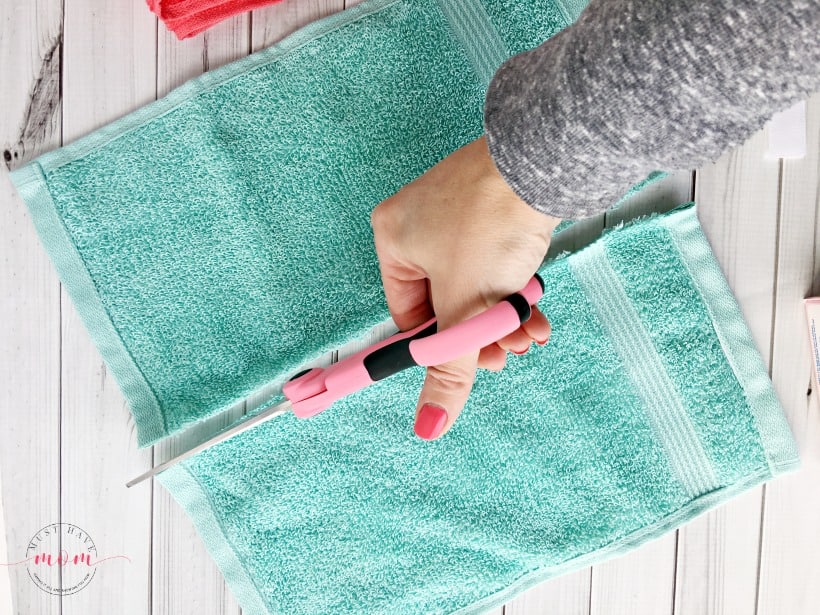 Begin by cutting your washcloth in half so you can make two pouches with it. Be sure to lay the Johnson's Baby Bar on it and measure to make sure you cut it the right direction so the bar will fit inside it.
Watch Video For Easy Instructions:
You can watch this video for easy directions. I'm a visual learner and love to see it firsthand so I hope this is helpful to you too!
Next, fold over the washcloth on top of the Johnson's Baby Bar (place it on the washcloth to ensure correct measurements). Fold over each long edge 1/4″ and pin. Then fold the washcloth in half lengthwise and adjust your pins to pin in place.
Now sew each long end in a straight line, leaving the top open so you can slip the bar of soap inside the pouch.
You can add a square of velcro if you want to secure the opening shut. I found that the soap stayed inside fine without the velcro but if you worry your kids will drop the bar out of the pouch then just add the velcro square to the opening. That's it! Super easy right?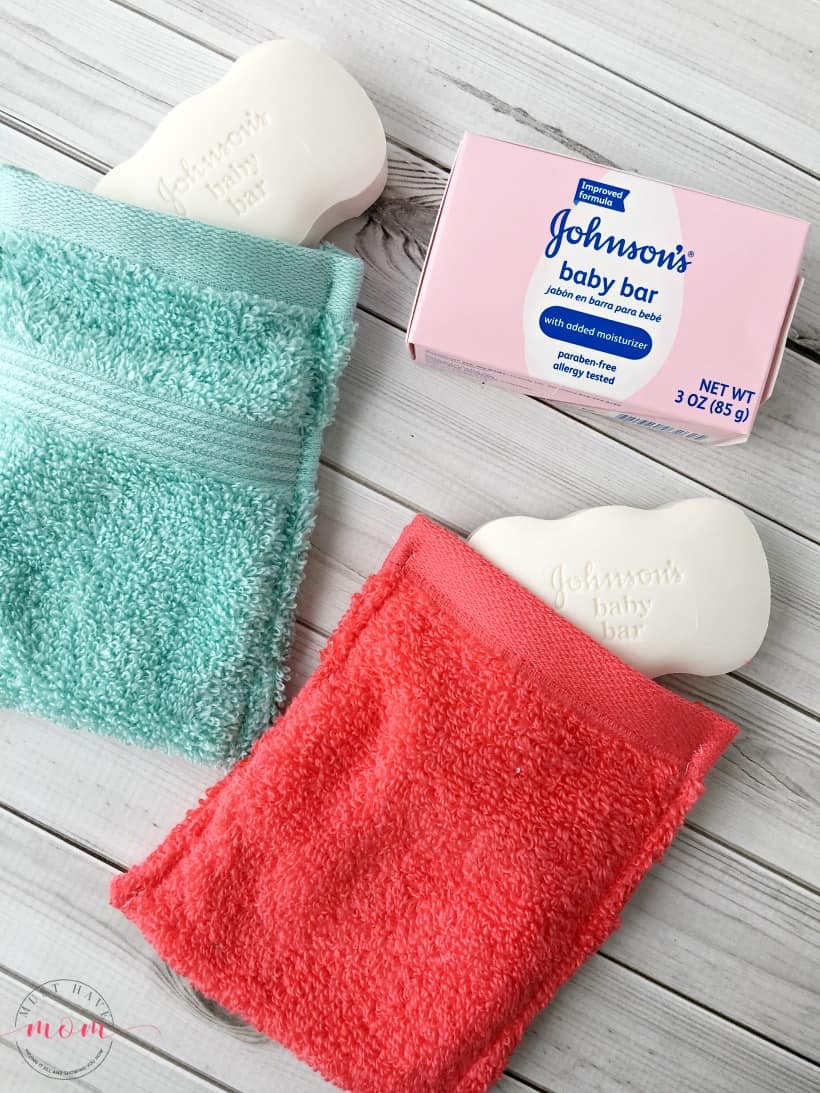 Then place Johnson's Baby Bar inside and you're ready to suds up without dropping slippery soap or wasting a bottle of body wash!
Want more fun Johnson & Johnson hacks? Check out this Pinterest board full of ideas or visit the Walmart site! Check out your local paper on 11/5 for a BOGO offer for Johnson's products at Walmart!
Pin this DIY Kids Soap Pouch:

Buy the Supplies We Used To Make These Kids Soap Pouches: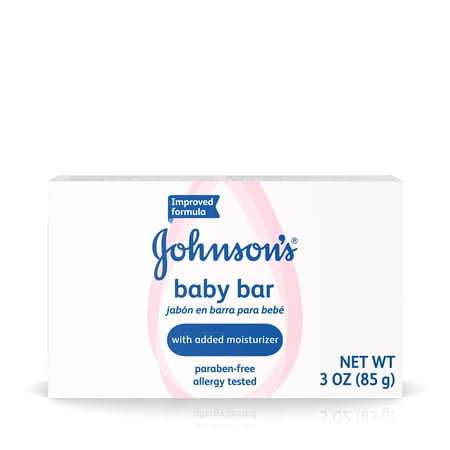 Johnson's Baby Bar Soap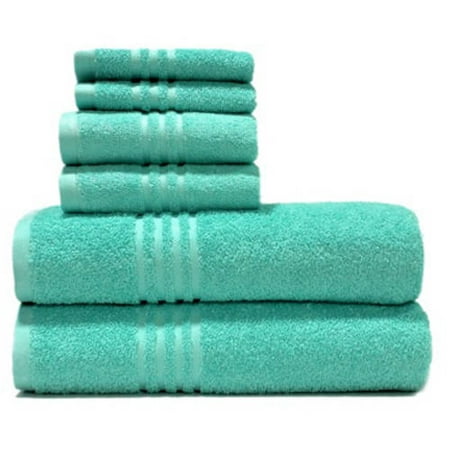 Washcloth/Towel Set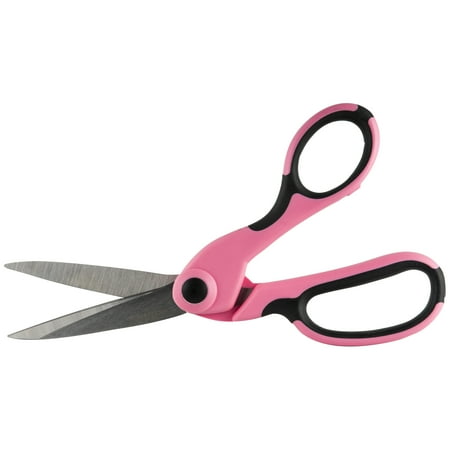 Singer Fabric Scissors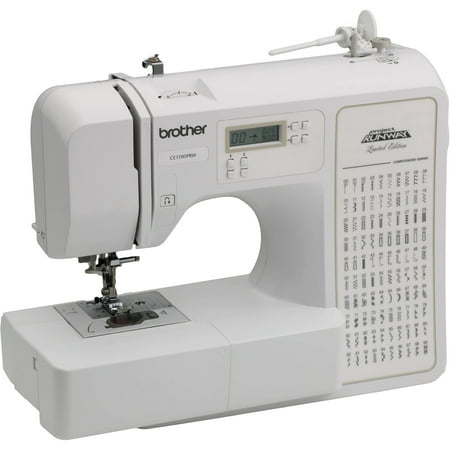 Brother Computerized 100-Stitch Project Runway Sewing Machine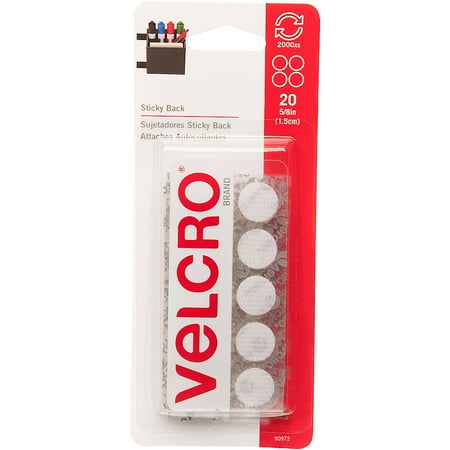 Velcro Circles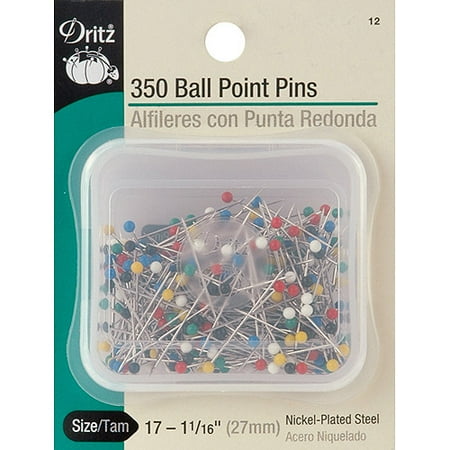 Sewing Pins

To report an adverse event or a product quality complaint, please call the Johnson & Johnson (J&J) North America Consumer Care Center at 800-361-8068 during normal business hours of operation: Monday through Friday, 8 a.m. to 8 p.m. ET. After normal business hours, you can report adverse events or product quality complaints through www.jnj.com Contact Us page.