5 Ways to Update Your Bathroom without Breaking the Bank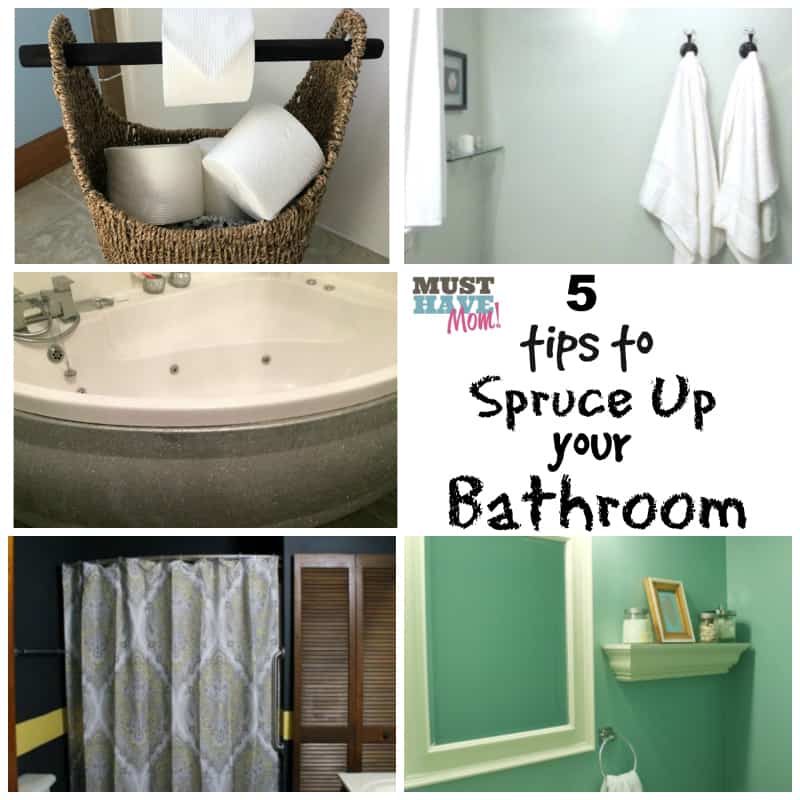 Everyone has at least one thing we hate about our bathrooms and want to change. But when you talk about paint, fixtures, mirrors, and decor all of sudden you are also talking about lots of money. In an effort to save you some money, I have put together a list of things you can do that won't cost a fortune but will look great.
5 Ways to Update Your Bathroom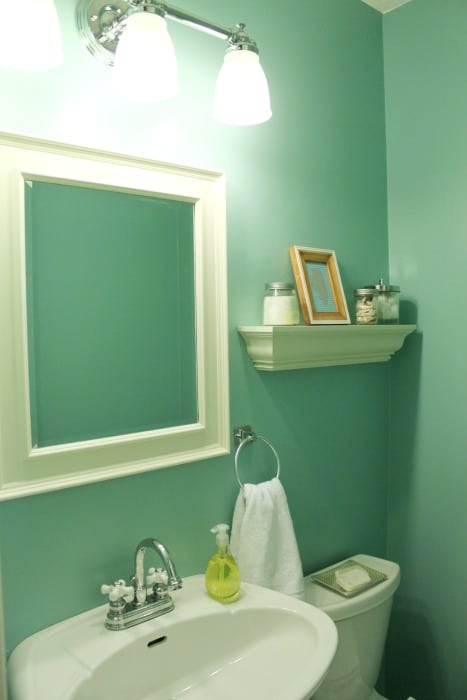 Re-purpose existing items
Kasey from All Things Mama transformed her existing black framed mirror with paint. The results were a new look that went perfectly with her new decor. By using existing items on hand you are only out the cost of paint.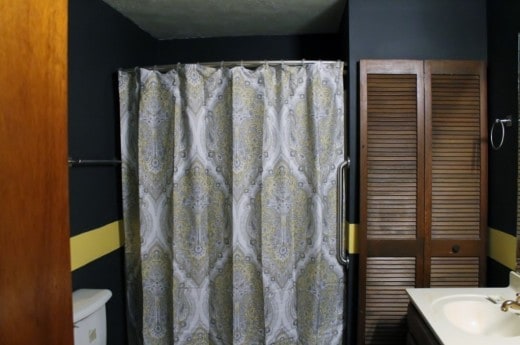 Change out Towels or Shower Curtains
Karen from FabGrandma went with a bold gray color for the walls and broke it up with a bright yellow stripe. She softened up the entire look by adding a shower curtain that had the same colors but in a lighter shade. If your bathroom needs an update consider changing out the shower curtain or towels. That little change can make a big impact.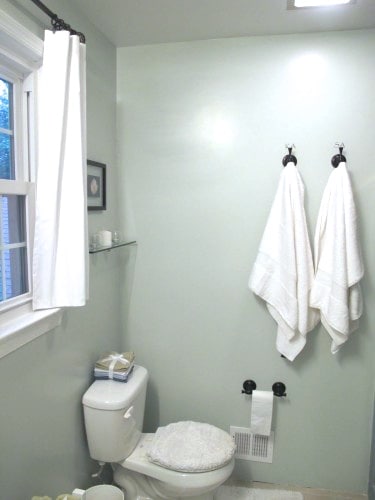 Update Fixtures
Before you tell me that towel bars and such are so costly, try thinking outside the box. This bathroom make over from Thrift Diving used robe hooks instead of a towel bar to update bathroom fixtures. These sturdy but pretty hooks only cost $12 and they even add a fun visual element to the room.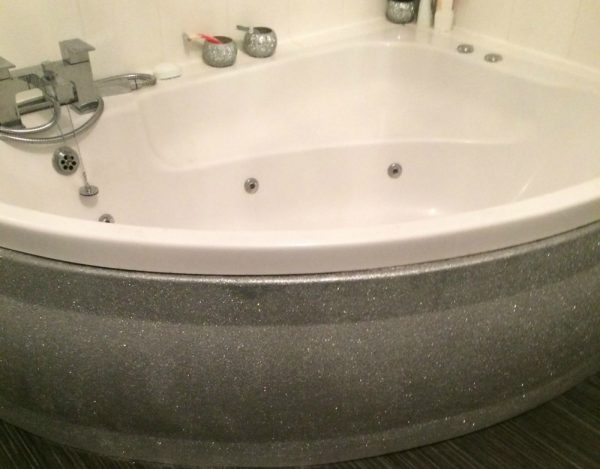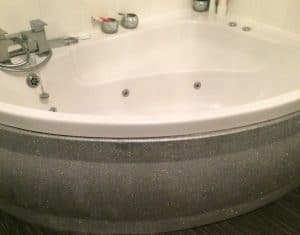 Refinish Your Tub Yourself
If the outside of your tub is looking bad don't replace the entire thing. I adore this idea from Grillo Designs with her Glittered Bath Panel. Using glue, lacquer and glitter she gave a very sparkly update to her bath. I love that it would be so easy to customize the colors by using different colored glitter depending on your bathroom colors.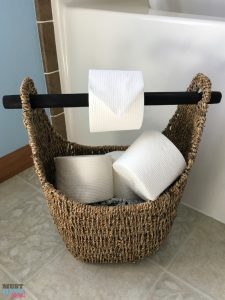 Make Your Own Decor Pieces
Finally, by making your own decor pieces you can really customize the look of your bathroom for very little money. My DIY Toilet Paper Holder puts a very essential item out where it is easily accessible but dresses it up just enough that it ends up look cute and put together. It adds just enough visual interest to the bathroom while still being functional.
For even more ideas on how to update your bathroom, check out this infographic that highlights the top bathroom design trends of 2016.