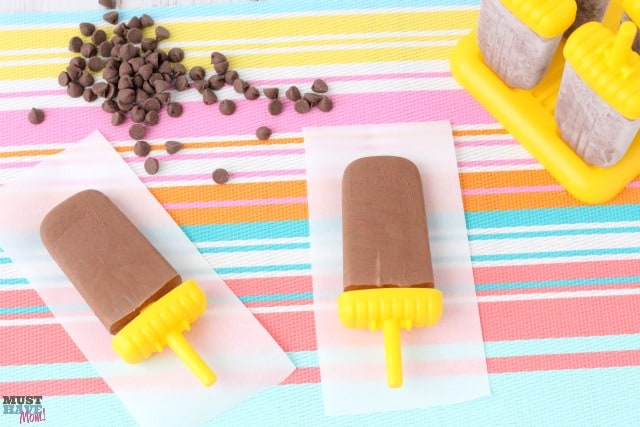 I LOVE fudge bars but after reading the ingredient label on my last box of them I couldn't help but think I could make them myself with far less chemicals and a much more nutritious combination of ingredients. I got into the kitchen and started experimenting and came up with these yummy and nutritious fudge bars that are SOOOO creamy and chocolatey delicious!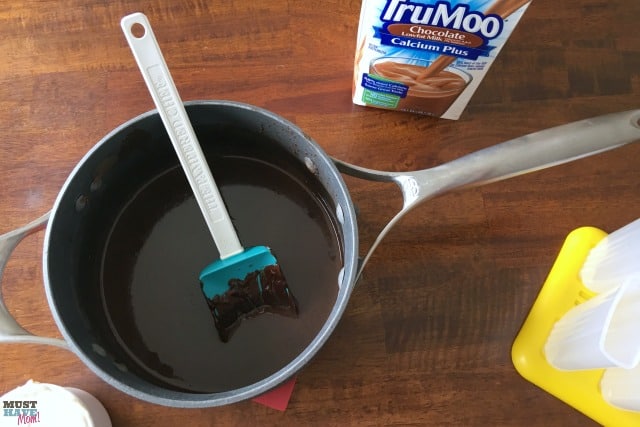 You'll need just four simple ingredients to make these yummy fudge bars! They are made with TruMoo Calcium Plus chocolate milk, semi-sweet chocolate chips, greek yogurt and vanilla. TruMoo Calcium Plus chocolate milk is new from TruMoo and offers 50% more calcium than regular low-fat milk with the same great TruMoo taste.
You'll start by melting the chocolate chips in a saucepan, stirring constantly then add in your TruMoo Caldium Plus Chocolate Milk and turn the heat up to medium bringing it just to a simmer and then remove it from the heat.
Allow it to cool for five minutes and then add in your greek yogurt and vanilla and whisk it together.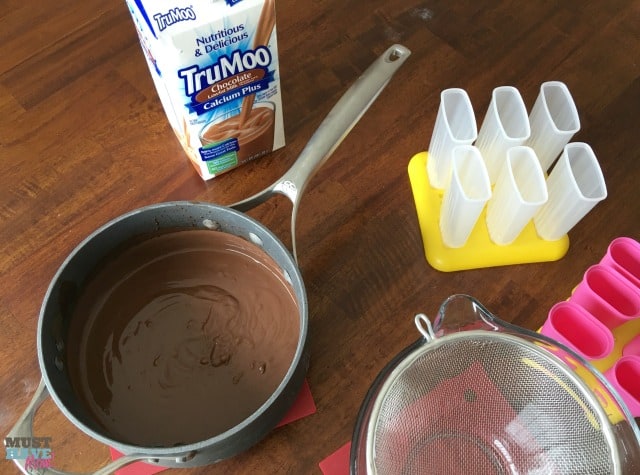 Your chocolate mixture should look smooth and well mixed.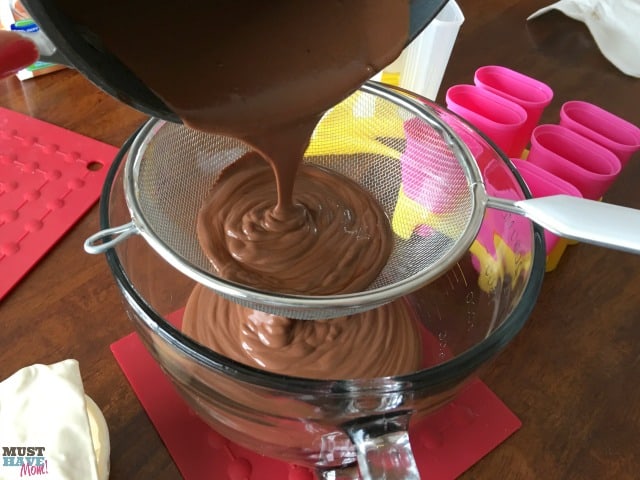 Then place a fine mesh sieve over a bowl or glass pitcher. It's easier if the container has a pouring spout on it. Now pour your chocolate through the mesh sieve.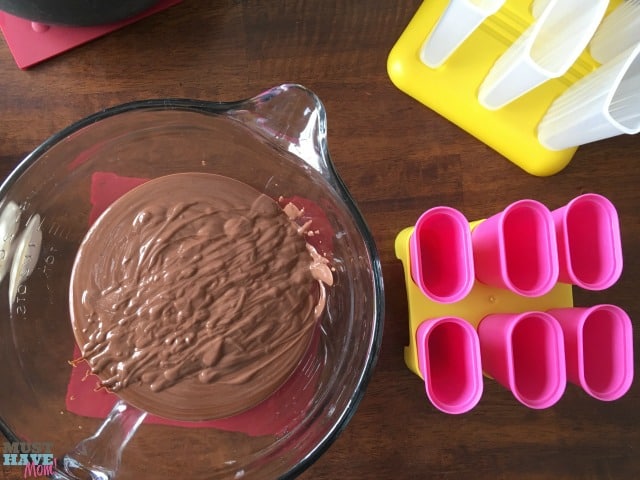 Now have your frozen pop molds ready.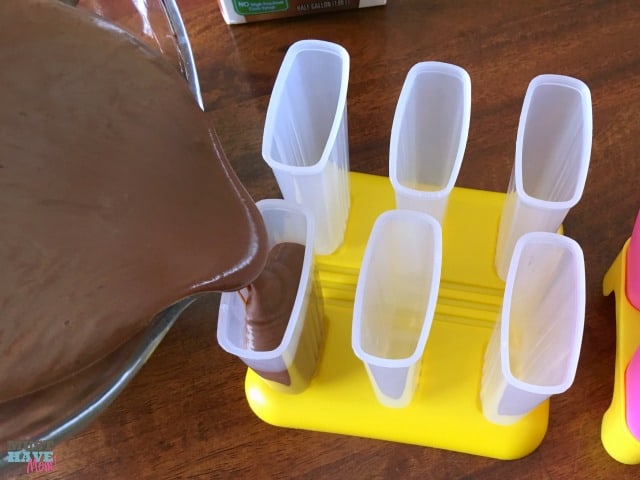 Pour the chocolate mixture into the molds. Leave a little room at the top to allow for expansion when they freeze.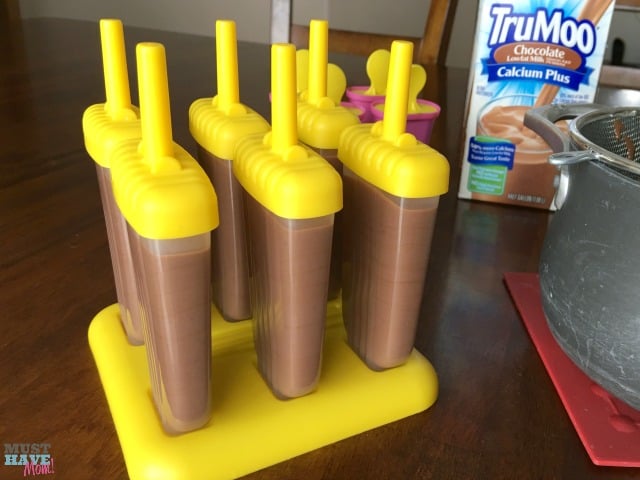 Place the covers on your freezer pop molds. (need a good freezer pop mold? These are the Ice Pop Molds
that I use!)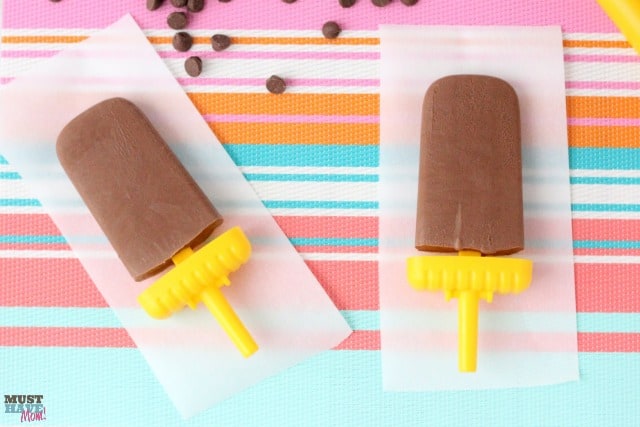 Allow them to freeze overnight or for 8 hours until frozen. Then you can run the mold under warm water and they easily pop out of the ice pop mold.