Christmas Gifts For Kids Holiday Gift Guide
We've compiled all of our favorite Christmas gifts for kids in this comprehensive holiday gift guide! If you need gifts for girls or Christmas gifts for boys, we've got them all here.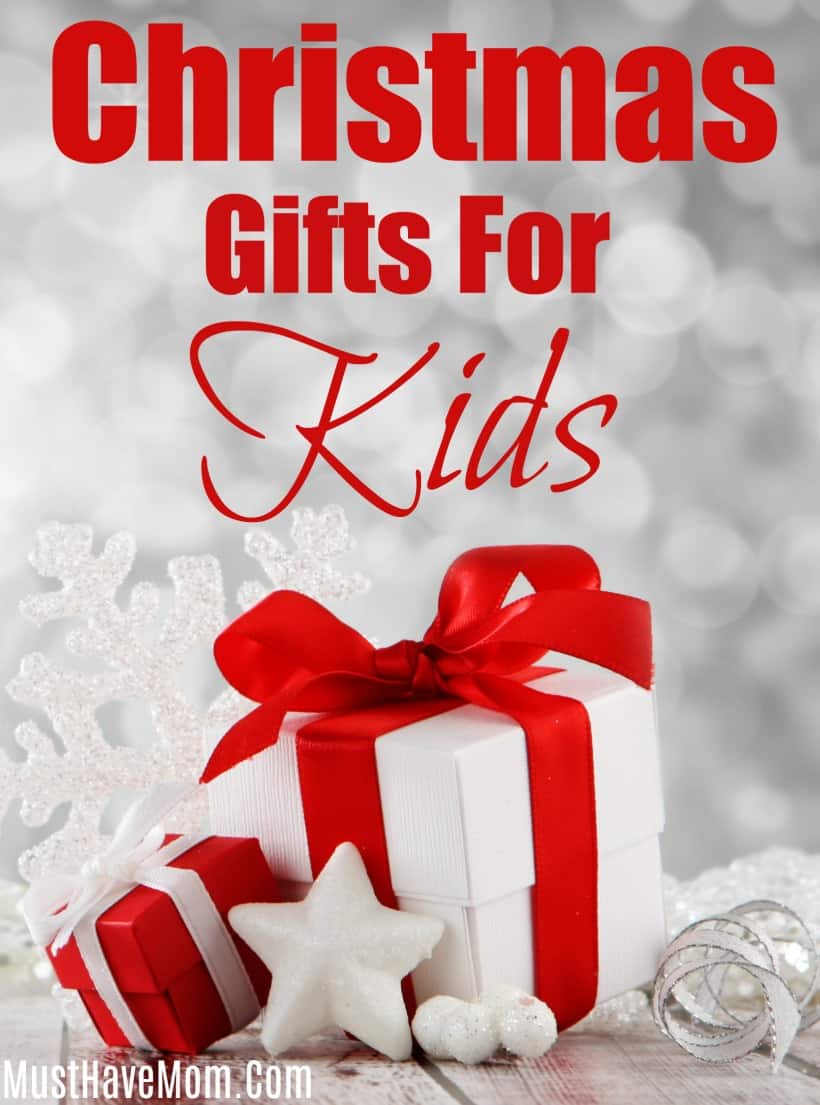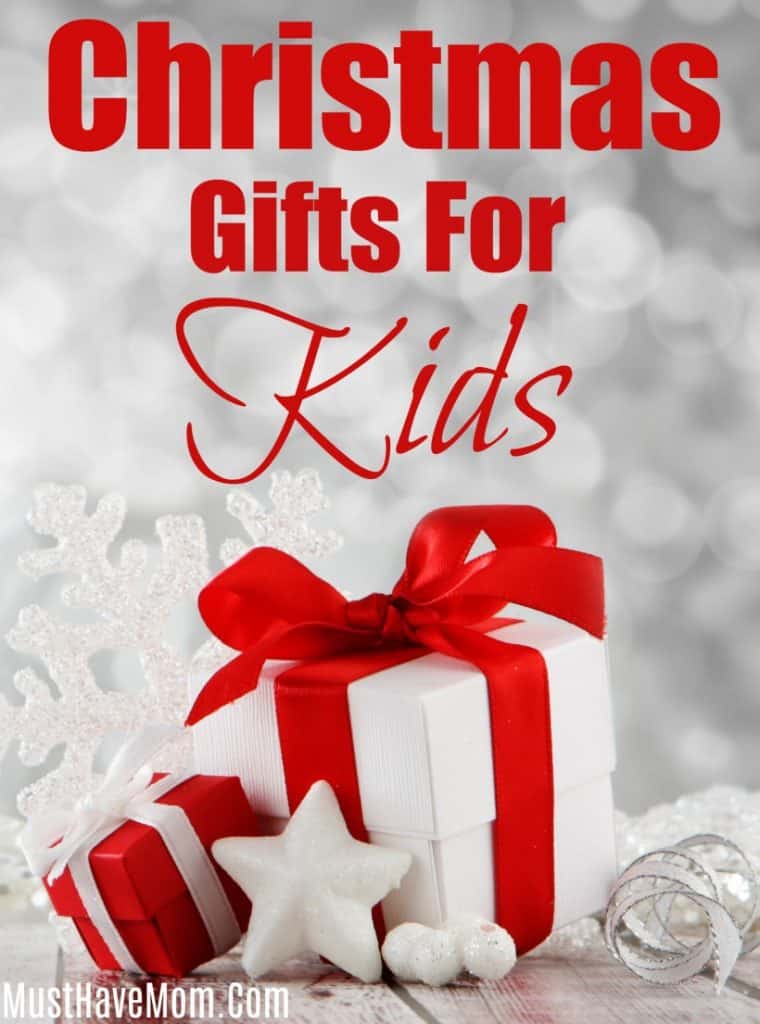 Christmas Gifts For Kids
My kids are happy to help me compile the absolute best list of Christmas gifts for kids. We have all the best toys, educational toys, STEM toys and more included in our holiday gift guide!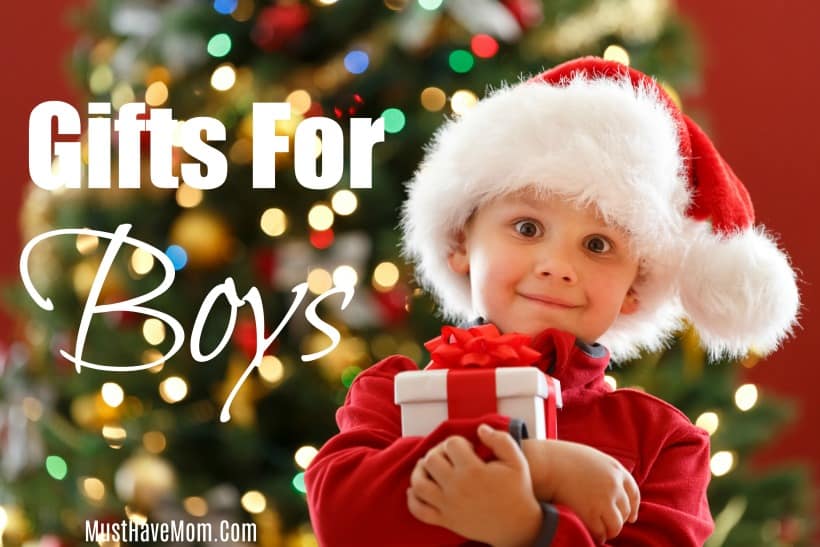 Christmas Gifts For Boys
We have gathered up a list of our favorite Christmas gifts for boys below. As a mother to 3 boys, all with very different taste, I have worked to create a comprehensive guide that will suit all ages and interests. I hope you find some inspiration here if you are shopping for your son, brother, nephew, grandson or other special little boy in your life!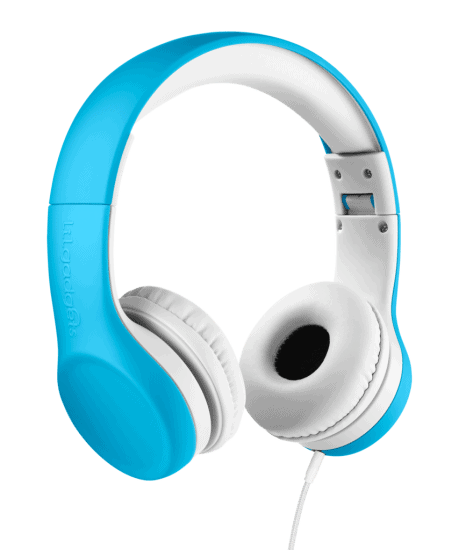 1.) Lil Gadgets Headphones – We have four different pairs of Lil Gadgets Headphones for our four kids. They love them and they are perfect for using with their tablets when we travel.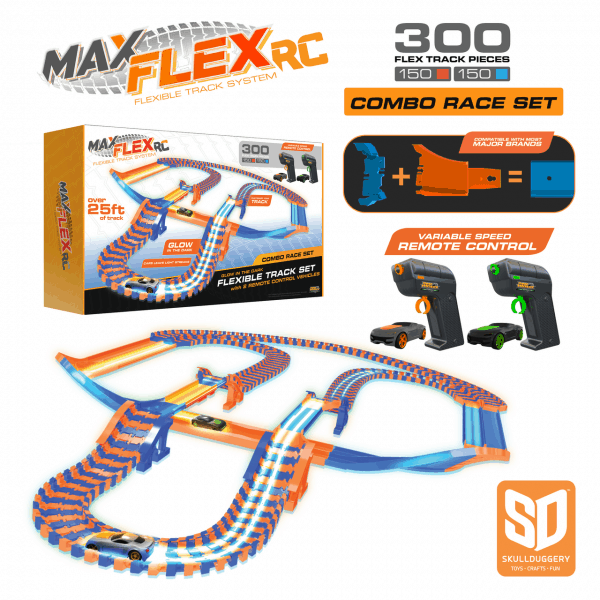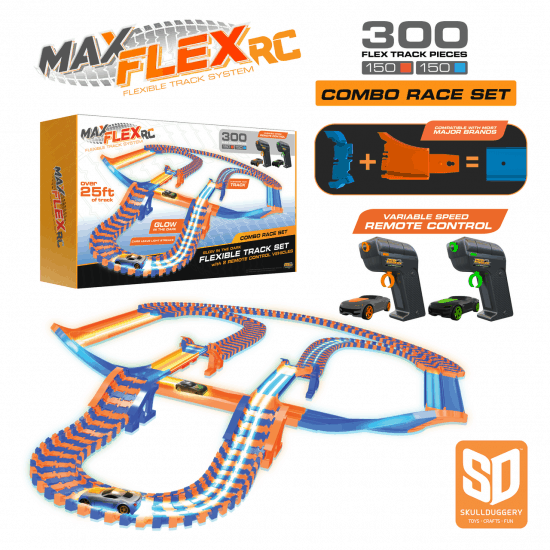 2.) Max Flex RC 300 Combo Edition – This new Max Flex RC product combines flex track and straight track racing to provide a challenging experience for beginning and advanced racing fans – a combination of off-road and on-road racing. Each set includes 2 Tracer Racers RC cars which beam down purple light rays from their undercarriage onto track specially engineered to emit glow remnants long after the racer has passed. This one pleases everyone from my 4 year old son to my 8 year old son. They LOVE it!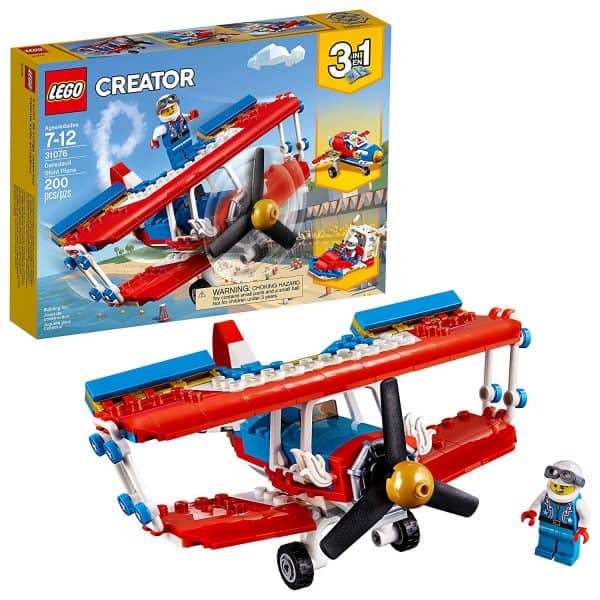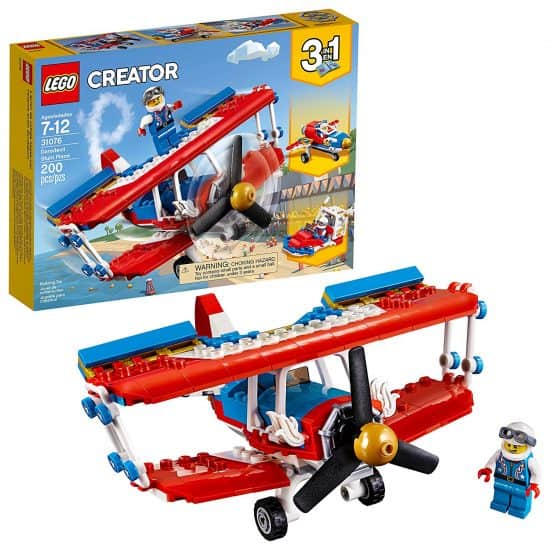 3.) LEGO Creator 3 in 1 Daredevil Stunt Plane  – All of my boys LOVE Legos and this LEGO Creator 3 in 1 Daredevil Stunt Plane was a huge hit thanks to the 3 in 1 ways to build and play. This set rebuilds into a Rocket Car or a Rocket Boat!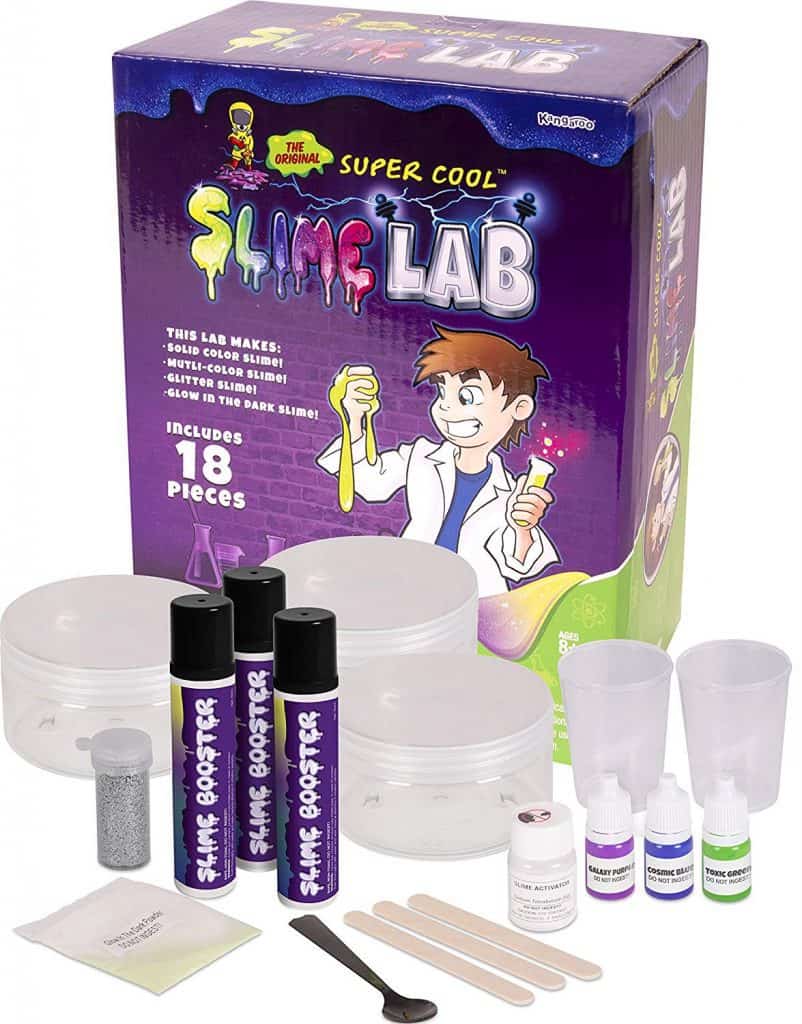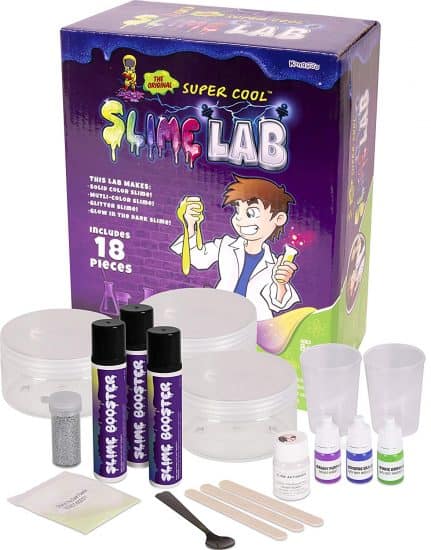 4.) Kangaroo Original Super Cool Slime Lab – The Super Cool Slime Lab comes with everything you need to make solid color, multi-color, glitter, or even glow in the dark slime! Slime is the latest rage with all the kids and making it can be a pain in the butt, but not with the Super Cool Slime Lab! It comes with everything you need so no running around for all the ingredients or hunting down the perfect recipe for slime. It's all here!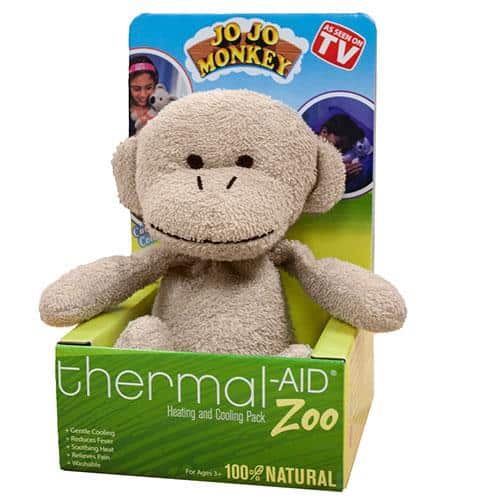 5.) Natural Heating & Cooling Pack – This Stuffed Monkey Natural Heating & Cooling Pack by Thermal-Aid is perfect for consoling kids with boo-boos. It can be used hot or cold. My kids love warming them up at night for bedtime and snuggling up with a warm animal to fall asleep with. I plan on including these in my kid's Christmas Eve boxes this year!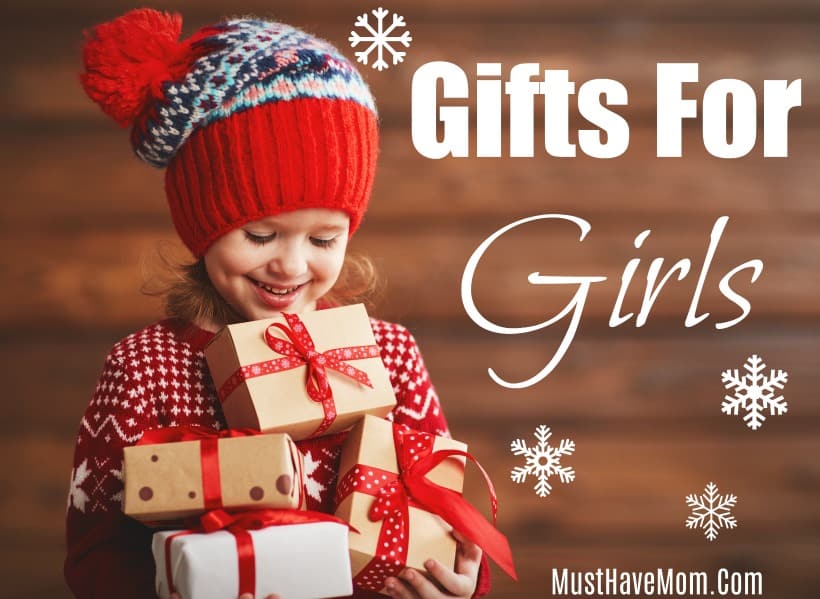 Christmas Gifts For Girls
My daughter is a girly girl through and through and she had fun helping me put together this holiday gift guide for girls!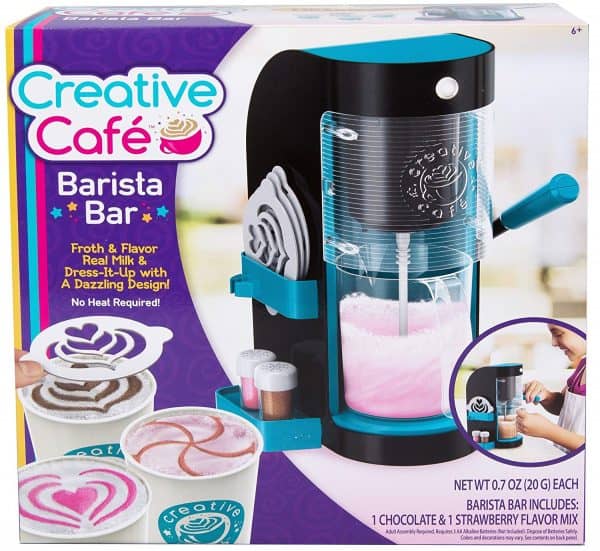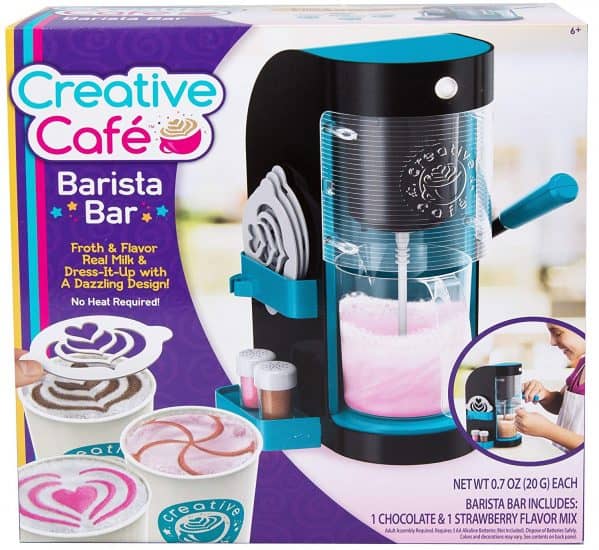 1.) Creative Cafe Barista Bar – With the Creative Café Barista Bar you can be a future barista! Create endless latte looks with just milk. Make yummy chocolate or strawberry drinks with real foamy froth on top. It's super easy with this professional style machine – just put in the powder, mix with milk, turn on the frother and you're making drinks like a professional barista! It's like a real milk steamer without the heat – kid safe! Top it off with your own latte art.
2.) LaurDIY Balloon Unicorn Kit – Create a balloon-shaped plush unicorn with a gold horn and colorful and sparkly embellishments! Crafty girls will love this DIY craft kit.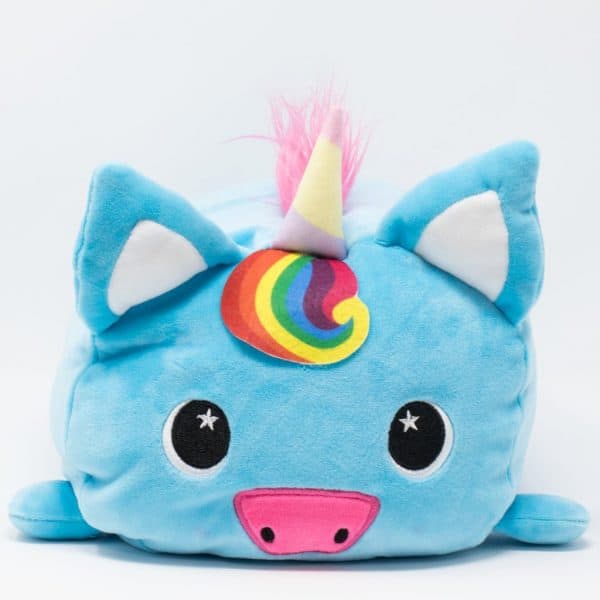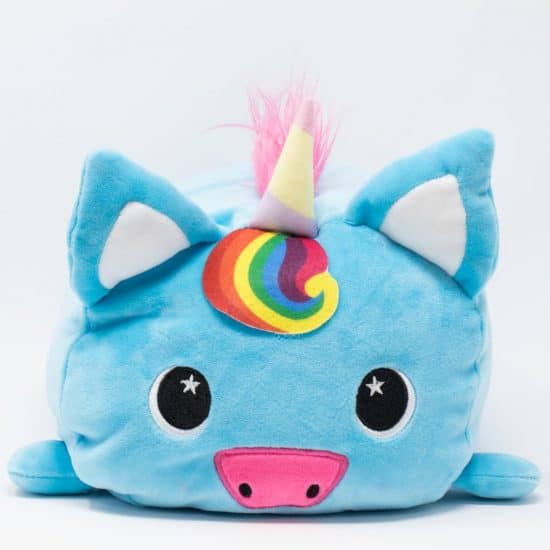 3.) Moosh Moosh Plush Animals – The Moosh Moosh toys are a huge craze right now and every little girl wants them all! They come in a variety of sizes and animals so they are perfect for collecting. They are soft and squishy and absolutely cuddly. Get one or get them all!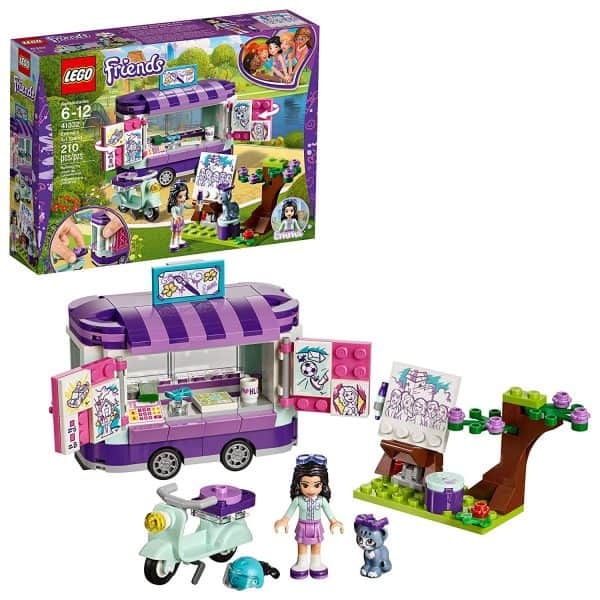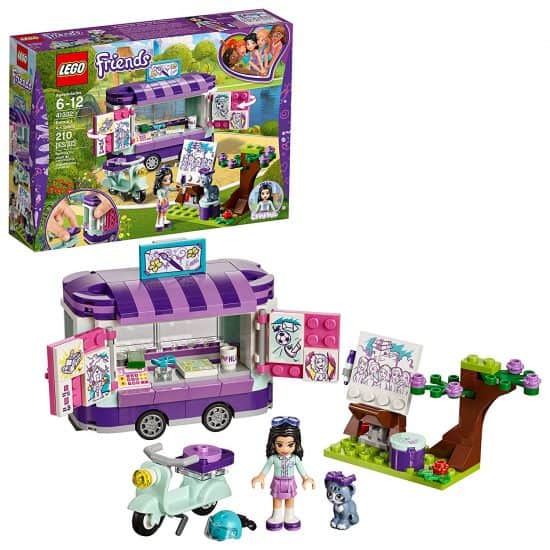 4.) LEGO Friends Emma's Art Stand – Build this LEGO Friends set featuring an art stand trailer that opens up in 3 different ways, with a sales hatch, postcard stand and a cat bed, plus a scooter and separate painting area with easel.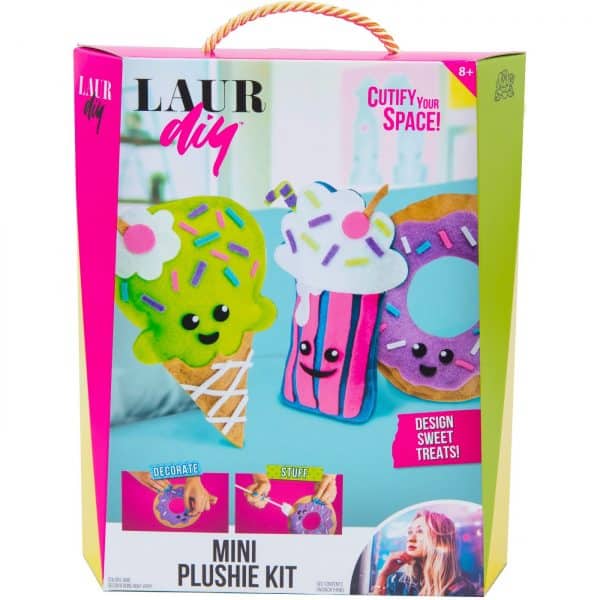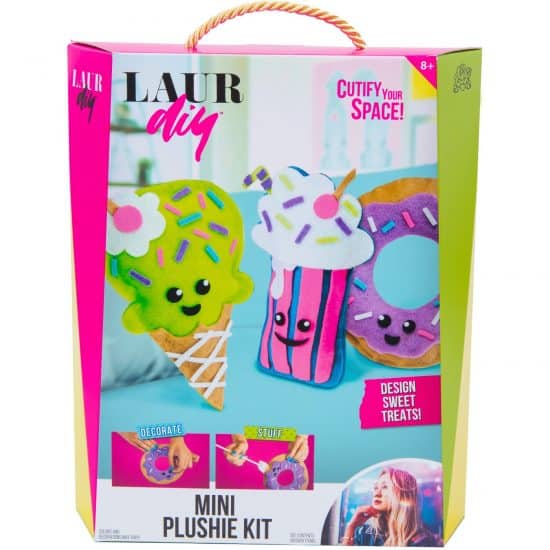 5.) LaurDIY Mini Plushie Kit – Adorable, pre-cut, felt pieces make it easy to create your own no-sew plushies at home, and decorating them with fun facial feature stickers including eyes and smiles lets you add your own special touch to these super-soft sweeties. Set comes with a criss-cross ice cream cone complete with colorful sprinkles, an overflowing milkshake with a cherry on top, and a darling donut with pretty purple frosting. When complete, this trio of handmade accent pillows makes a great gift or keep them for yourself for a tasty touch of whimsy on your beanbag, bed, or desk.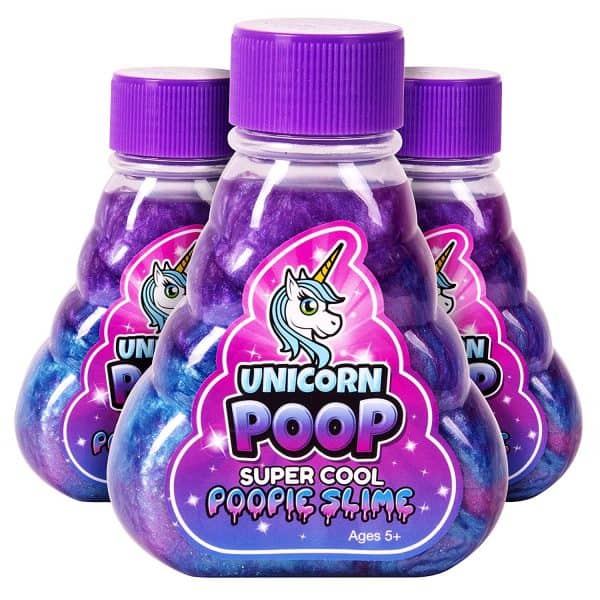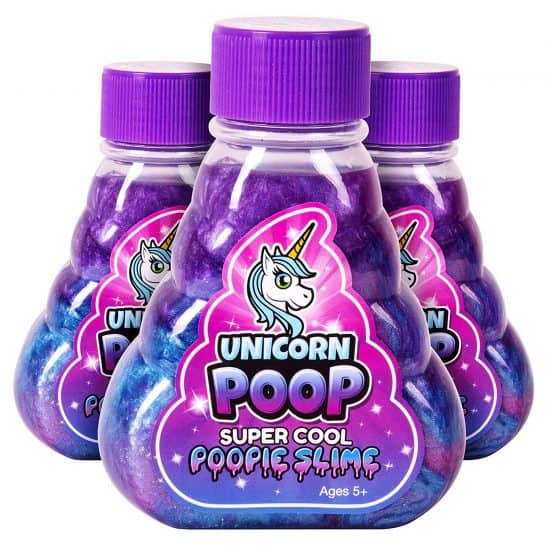 6.) Kangaroo's Super Cool Unicorn Poop Slime – Forget the mess of making your own slime and choose this Super Cool Unicorn Poop Slime instead! It's pretty and fun! Girls will love this pre-made slime that is ready to ba played with right out of the bottle.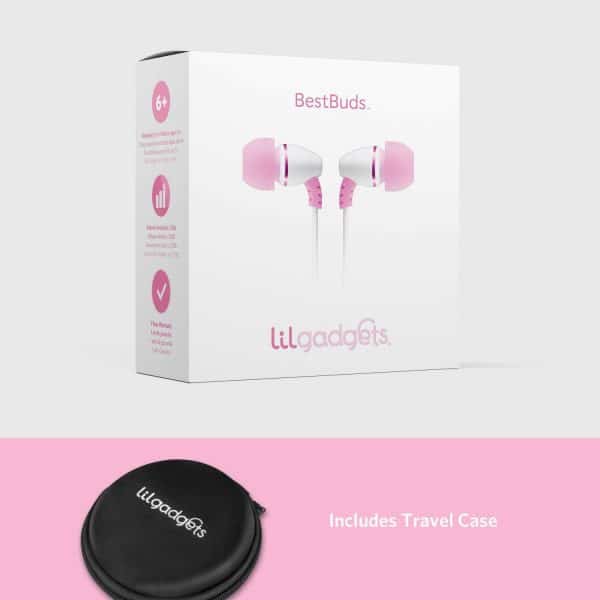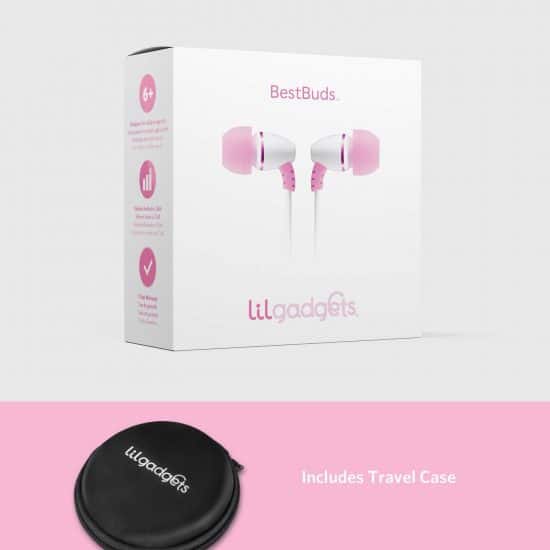 7.) LilGadgets BestBuds Volume Limited in-Ear Headphones – These volume limited in-ear headphones have multiple earbud tips in custom color finish to ensure a great fit for your child (Recommended age 6+). With tangle-free wire includes an inline microphone with volume control and play/pause functionality kids will have the features they crave with the volume limited abilities that parents want. Plus they include a convenient carrying case!
Pin Christmas Gifts For Kids