Stocking Stuffers For Adults! Ideas For Men & Women
Don't aimlessly fill up that stocking with junk this year! Be intentional and fill it with all the best stocking stuffer for adults ideas listed here!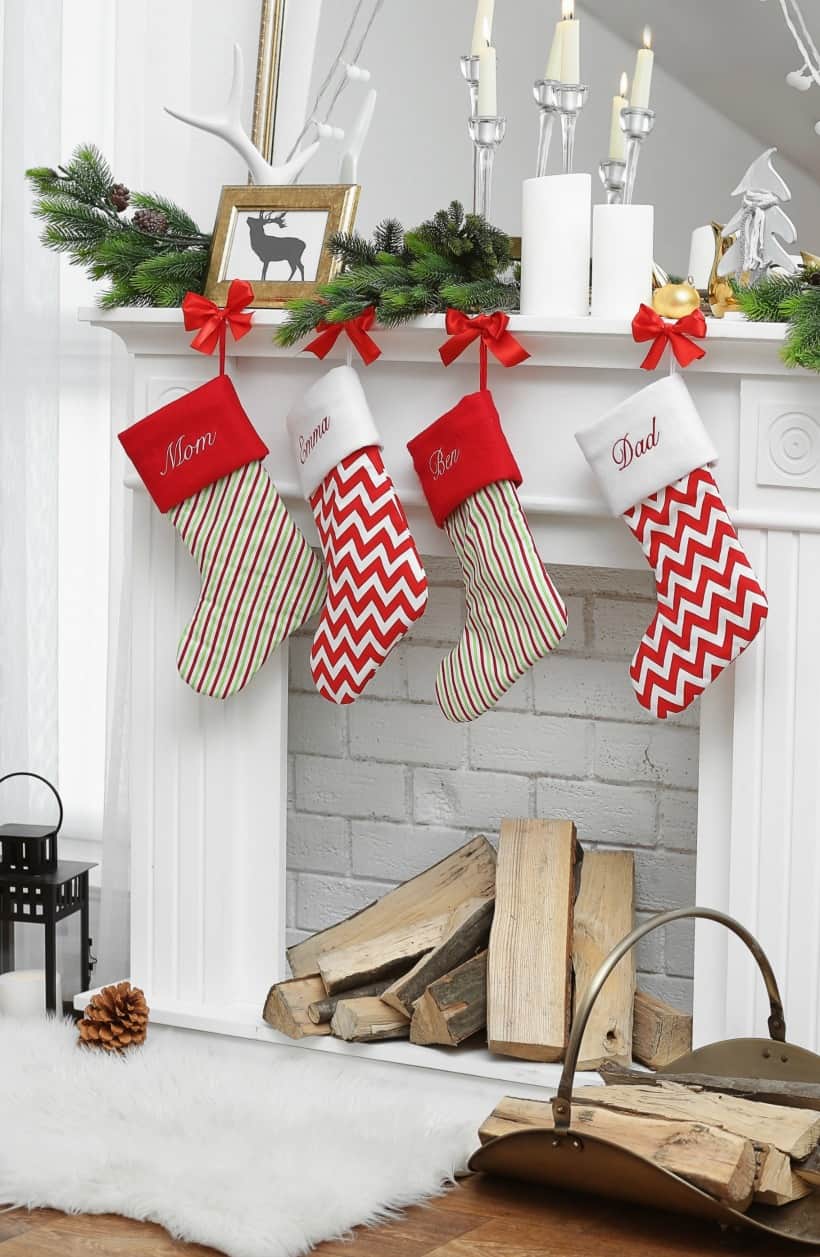 Stocking Stuffer For Adults
I love coming up with stocking stuffer ideas for adults. It's so easy to fill stockings up with junk that gets tossed aside, so instead, I try to be really intentional and pick little surprises that will be loved and used. If you could use some help coming up with stocking stuffer ideas then I've got some great lists for men and women below!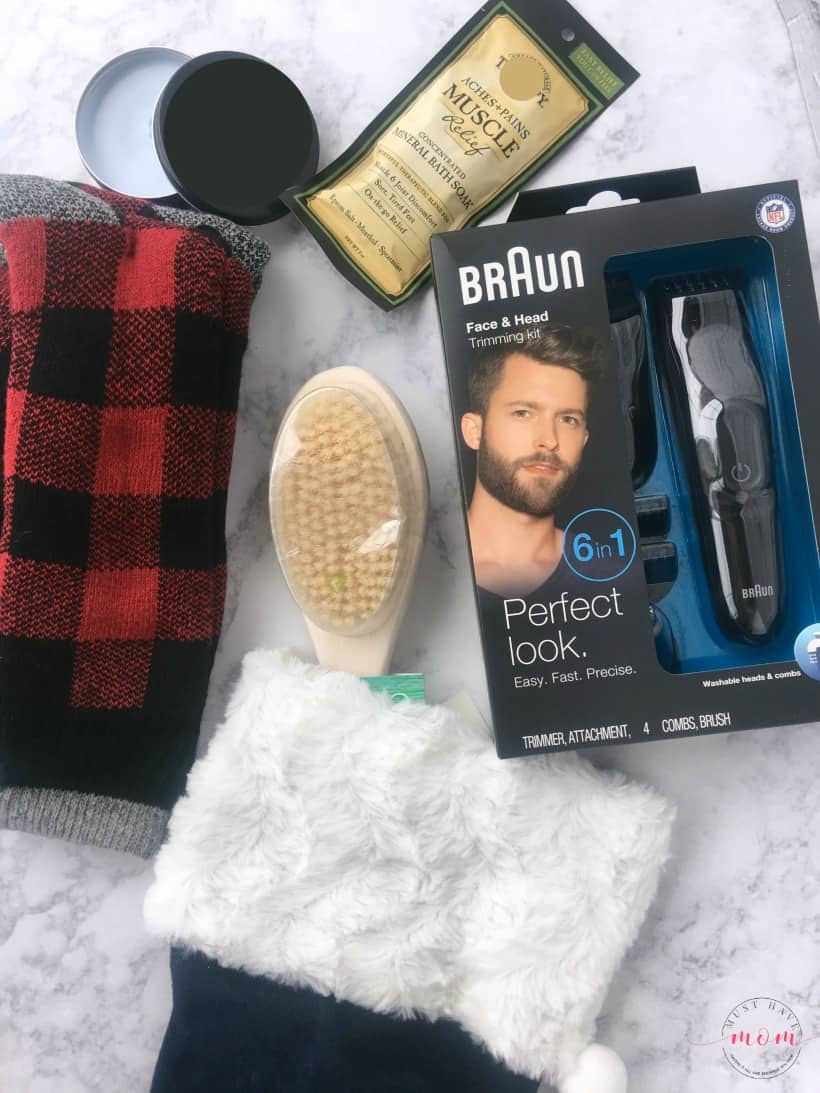 Men's Stocking Stuffer Ideas
Men can be SO hard to shop for, but with a little thought, it doesn't have to be difficult! Think outside the box and give them stocking stuffers that will help them take care of themselves and pamper themselves a little. Chances are they won't buy this stuff for themselves so it makes the perfect gift idea!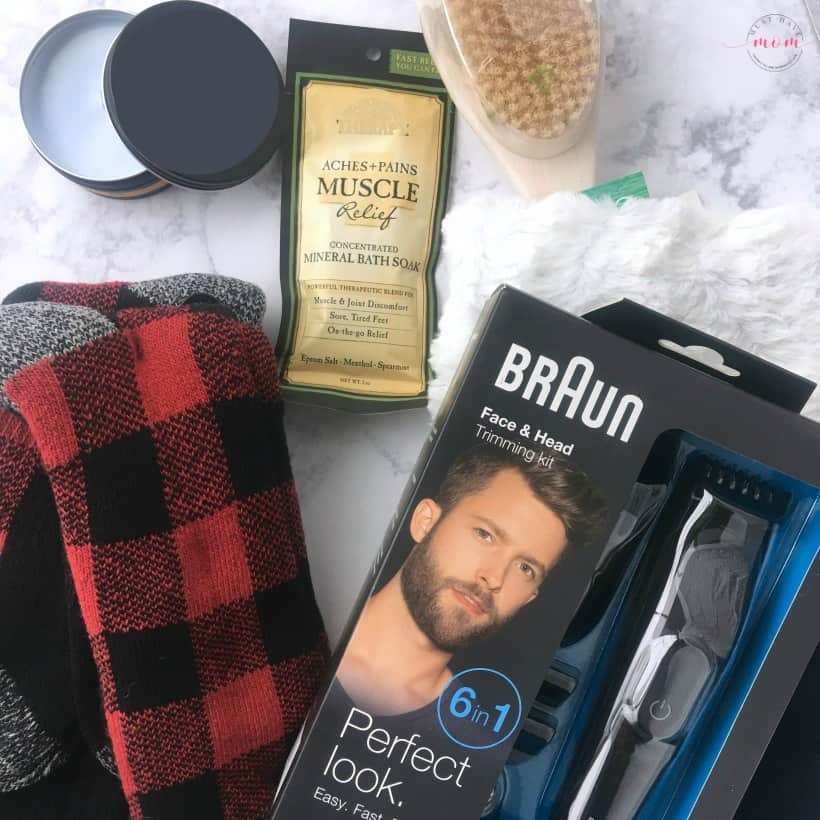 Braun Multi Grooming Kit offers face and head trimming in one package to make mornings a little easier. Thanks to its clever attachments, perform 6 different jobs effortlessly and stay in control of your look. The 6-in-1 beard/hair trimmer will also be on a special holiday rollback at Walmart for only $21.97 through December!
A bristle bath brush is perfect for reaching your back and other hard to reach areas and doubles as a massager in the shower. It's a little way to spoil yourself every day in the shower.
Every man needs quality wool socks for keeping feet warm during chilly outdoor activities! They are great for wearing while working or playing outdoors in the cold.
A mineral bath soak is a rare treat that men don't often indulge in, but if you get a special formulation to ease aches and pains and offer up muscle relief I bet he'll indulge himself in a muscle soak.
Pomade or hair care products are always a win. Rarely does my husband visit the store to grab hair care products so surprising him with some is always a hit.
A hand held back massager is a luxury that every guy will wish for. Ease those knots in the muscles after a long day and relax.
Gourmet coffee to start the day off right. Think premium blends and new flavors he hasn't tried before or fall back on an old favorite that may be hard to find.
Specially formulated working hands lotion to restore moisture to dry winter skin. If he works with his hands, chances are they are very dry and in need of some TLC.
Get him a gift card for a deep tissue massage to help him relax and unwind. If that's out of the budget make a DIY certificate and deliver the massage yourself!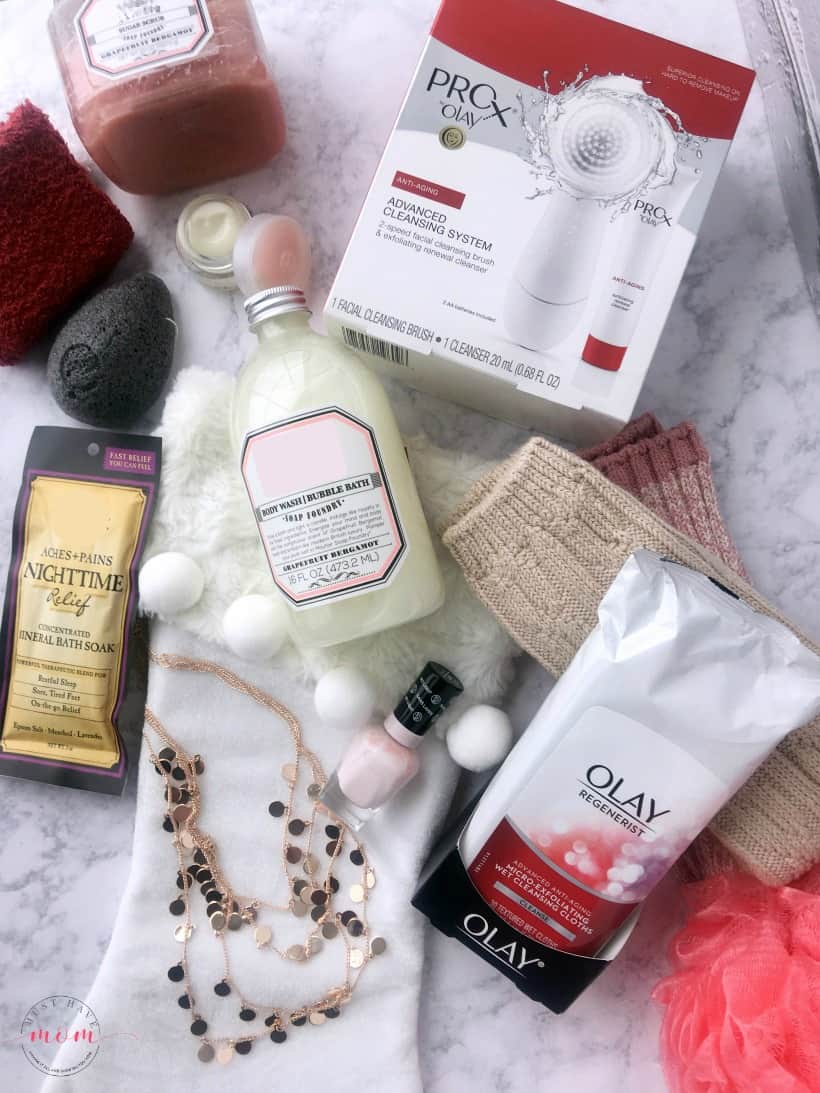 Women's Stocking Stuffer Ideas
Unlike men, I think women are a little easier to find stocking stuffers for. Women may not be known for putting themselves first, but we are known for loving some time for self-care. That's why self-care themed stocking stuffers are always a huge hit with women. Need some ideas? No problem! I've got you covered.
The Olay Pro-X Advanced Cleansing System delivers superior cleansing on hard-to-remove makeup. The 2-speed rotating facial cleansing brush can be used in the shower and your skin will feel smooth and refreshed after each use. The system was professionally designed to deliver proven results, and as an added bonus it will be on rollback at Walmart for just $29.97! Combine that with a $4 off brandSAVER coupon that dropped on 11/26, and you've got a steal of a deal on the ultimate cleansing system. Find it at Walmart or Walmart.com!
Firming eye cream is a great stocking stuffer that will gift smooth, firm skin around the eyes!
Soft washcloths in bright colors. She can pamper herself in the shower each day with a super soft washcloth to lather up with.
An aches and pains nighttime Epsom salt bath soak is the best way to unwind after a busy day and the individual packets make great stocking stuffers.
A pretty bottle of luxury bubble bath is a welcome invitation to relax in a hot bath.
Beautiful knit wool socks in creams and pinks are a great way to keep toes warm and snuggle up in after a long day!
Gel nail polish is a great way to do a home manicure that lasts. Give her an excuse to take the time to paint her nails by gifting her a pretty pink bottle of polish in her stocking!
Bath poof for lathering up with body wash. I frequently need new bath poofs as they don't tend to last long. This is a great gift that needs to be replaced often.
Inexpensive jewelry will help her feel pretty after all the pampering she's indulged in thanks to your great stocking stuffer ideas!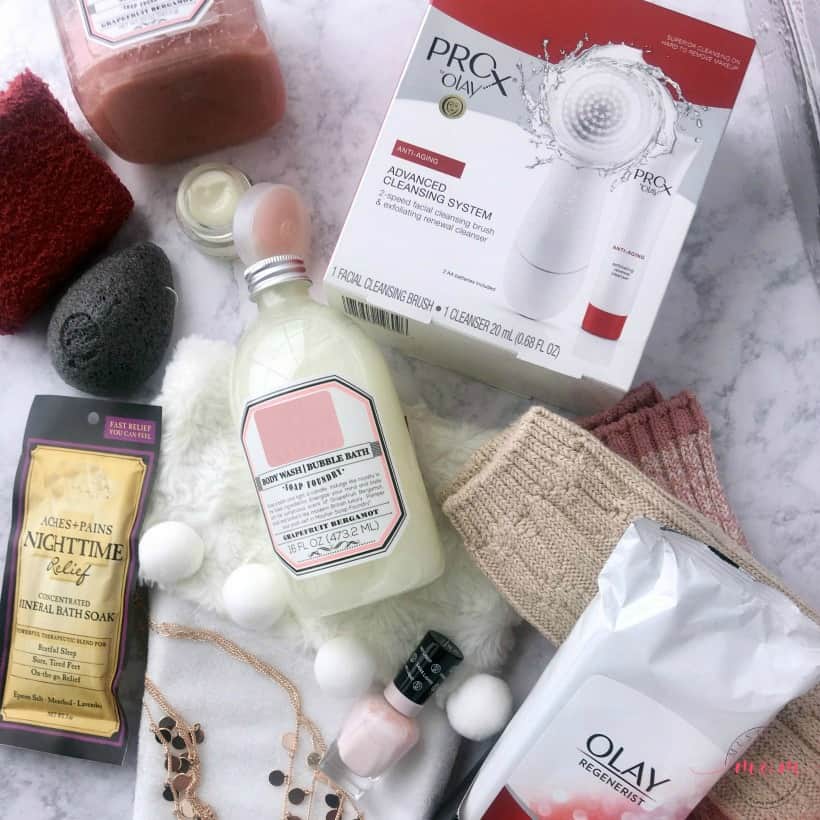 Where To Buy These Stocking Stuffers
You can find all of the adult stocking stuffer ideas pictured in this post at Walmart! Not only are they luxurious and pampering, but they are also easy on the budget!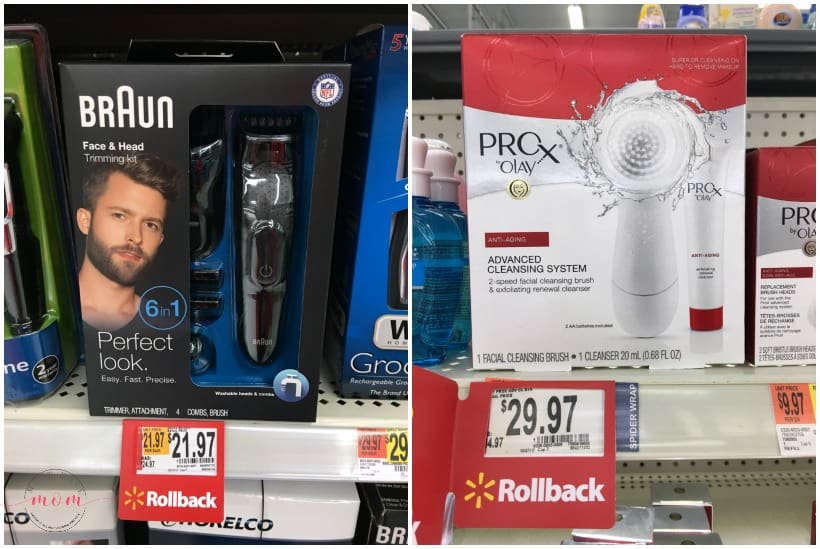 Pin Stocking Stuffer For Adults Ideas:

This is a sponsored conversation written by me on behalf of Olay and Braun at Walmart. The opinions and text are all mine.
This is a sponsored conversation written by me on behalf of Olay and Braun at Walmart. The opinions and text are all mine.