Throw The Ultimate Back To School Party For Kids: After School Snacks, Free Printables, DIY's & More!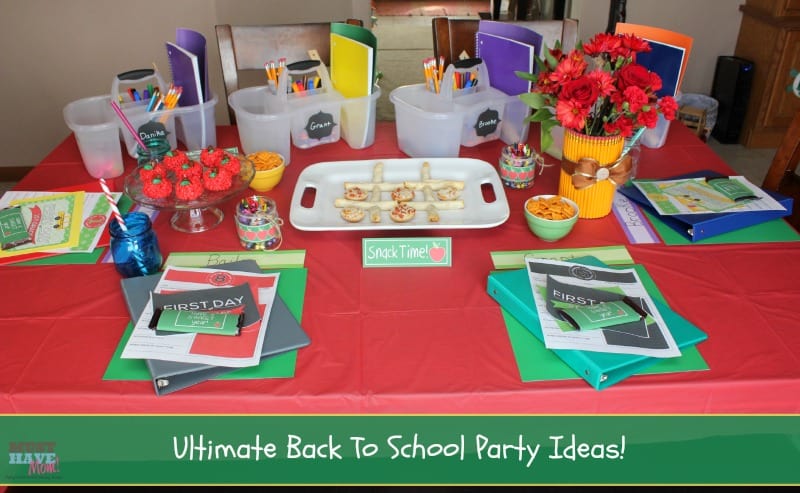 This weekend we had the ultimate back to school party with my kids, my niece and my nephews. They are all gearing up for back to school and what more perfect way to celebrate than to have a party? I focused on fun after school snack ideas to help out the parents, DIY homework kits for the kids and fun printables and activities to get everyone ready for their first day of school. It was an absolute blast and the kids loved it. The parents loved that their kids left with everything they needed to start off school on the right foot! Here are my fun ideas for the ultimate back to school bash so you can host one of your own!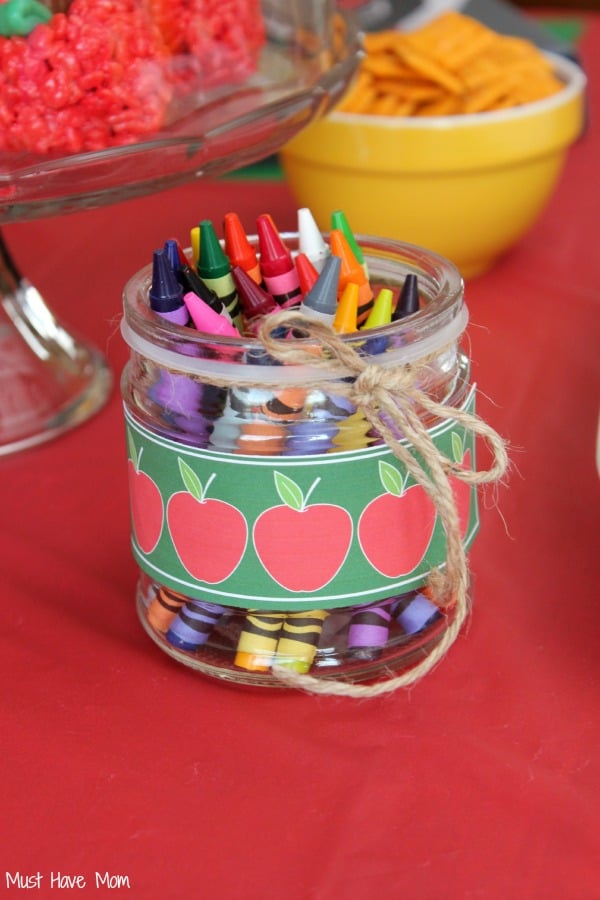 I went with a red and green color scheme using apples and green chalkboards as my inspiration. I created some easy decor ideas using simple materials. This little crayon holder was made from a dollar store glass jar, free printable napkin ring that I taped to the jar and a piece of twine tied around the top. I set the crayon jars out on the table so the kids could use them to fill in their papers.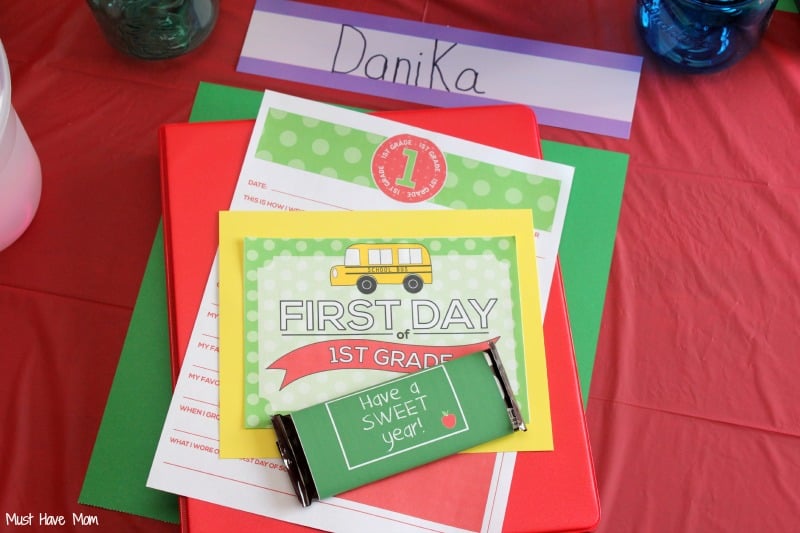 Each back to school place setting consisted of a name strip at the top with the child's name on it, card stock paper placemat, binder, free printable interview for each child's grade level, first day of school sign free printable and a chocolate bar with a free printable "Have A Sweet Year" wrapper on it.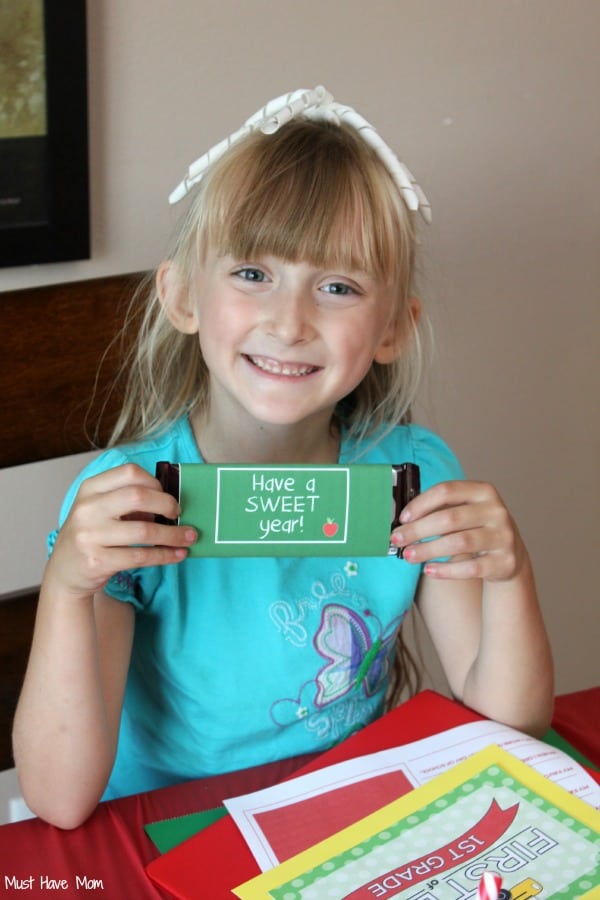 The kids loved the chocolate bars. It was the perfect way to start off the year! These would be a fun treat to send on the first day of school.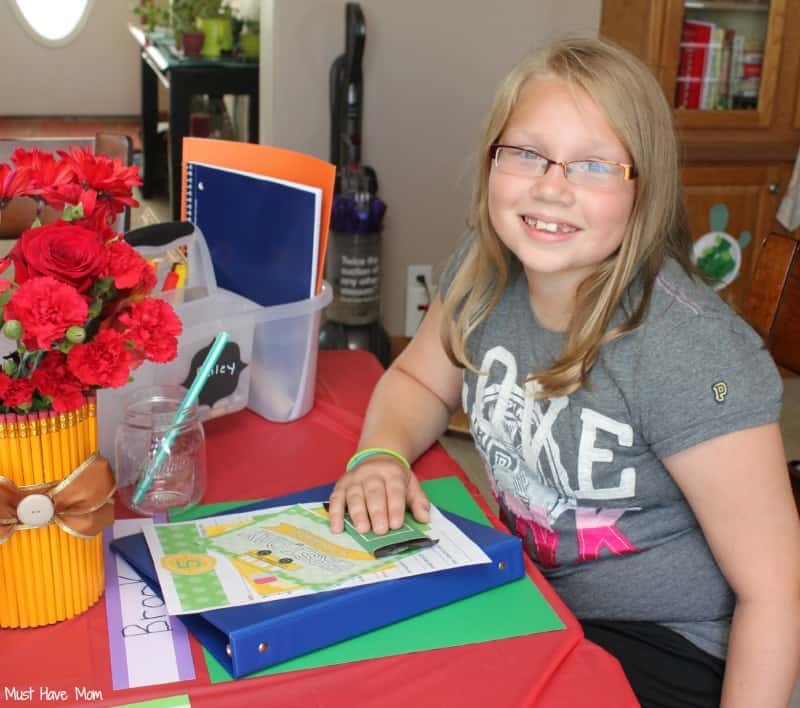 Next, we moved on to filling out the interviews. Each child had their own interview to fill out for each of their grade levels. Once they finished filling them out we slipped them into page protectors and put them in the binder. Do this each year and create a neat keepsake to look back on. It's fun to see how their answers change each year. If you start it now you can print out all of the K-12 Free Printable Interviews and fill the binder and have them ready to be filled out at the start of each school year.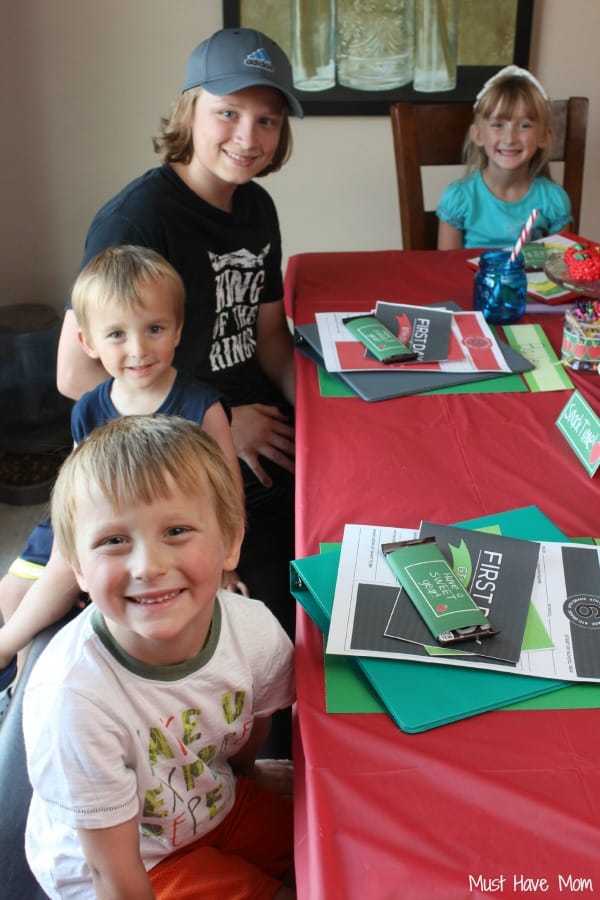 We had kids of all ages at our party, from pre-k to 8th grade. They all had a blast and it was so fun to watch the big kids helping out the little ones. I particularly loved watching my nephew who is in 8th grade help out my daughter (first grade) when she was filling out her interview. It was a great opportunity for her to talk about her first day of school jitters and it was heartwarming watching him ease her worries.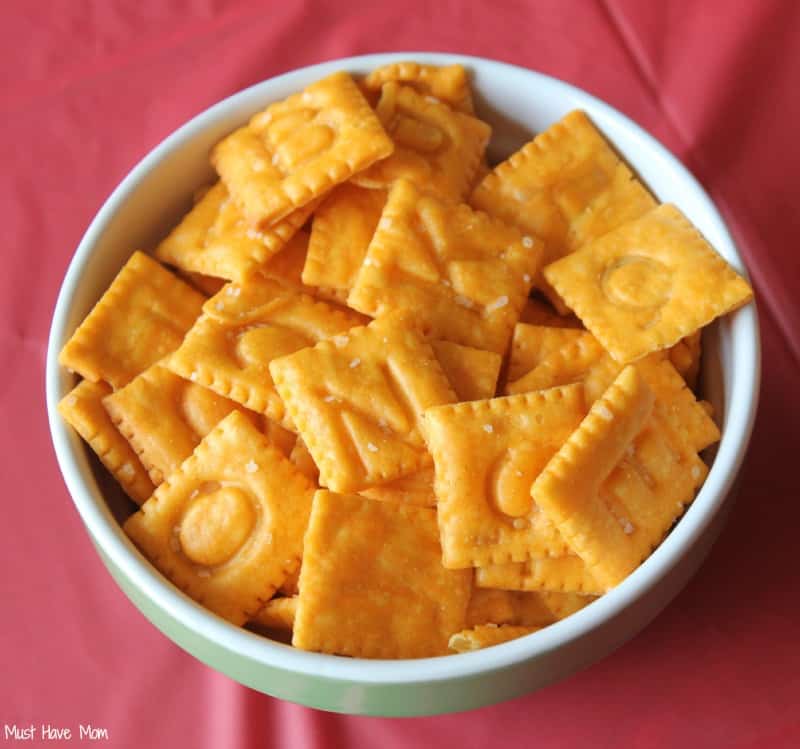 Of course we had to have some fun after school snack ideas at our party! We had fun with the Scrabble cheese crackers and it was a great way for the kids to practice spelling out words while they snacked.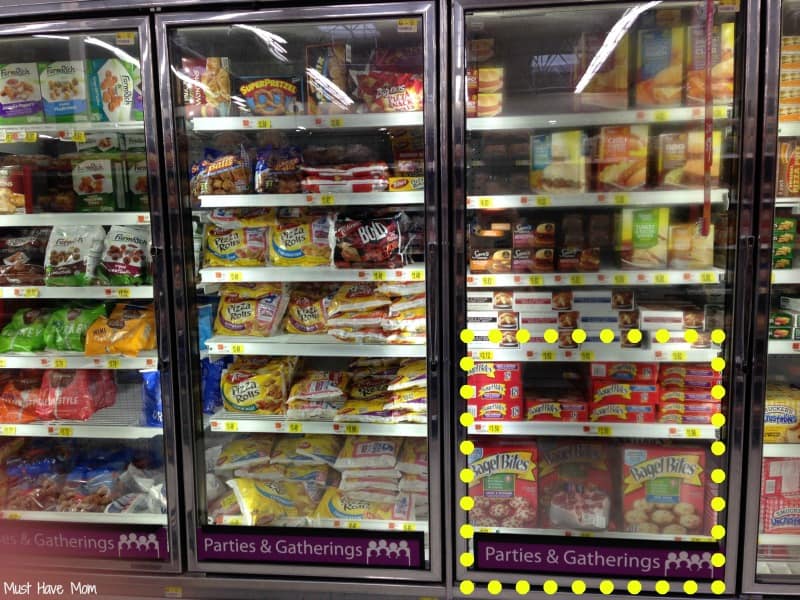 I found some inspiration in the "Parties & Gatherings" freezer section at Walmart and I picked up Bagel Bites and Delimex Taquitoes with a fun party idea in mind! There were even coupons for the Bagel Bites and Delimex on the Walmart website so I scored some savings too!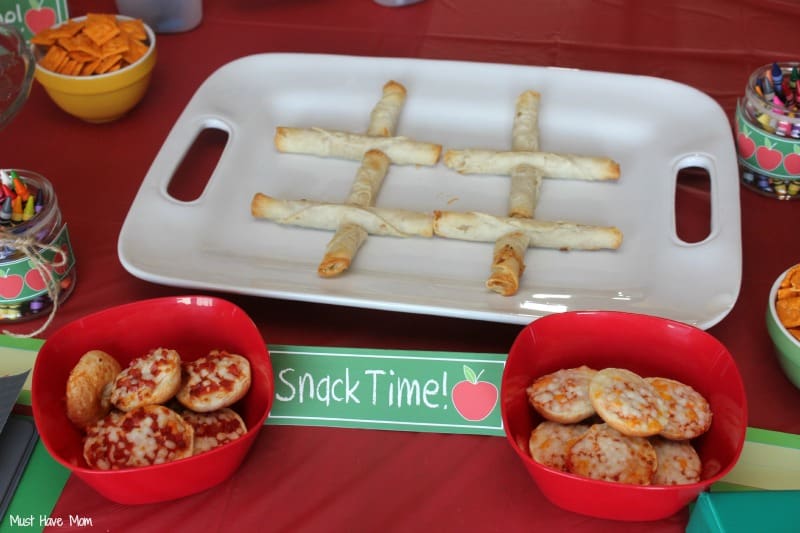 My fun party food idea? I created a tic tac toe game board out of Delimex Taquitoes and then used Cheese and Pepperoni Bagel Bites as the X's and O's! Not only are these the perfect after school snacks for the kiddos, but they are made with real cheese and homemade sauce with 0g trans fat so I feel good serving them too.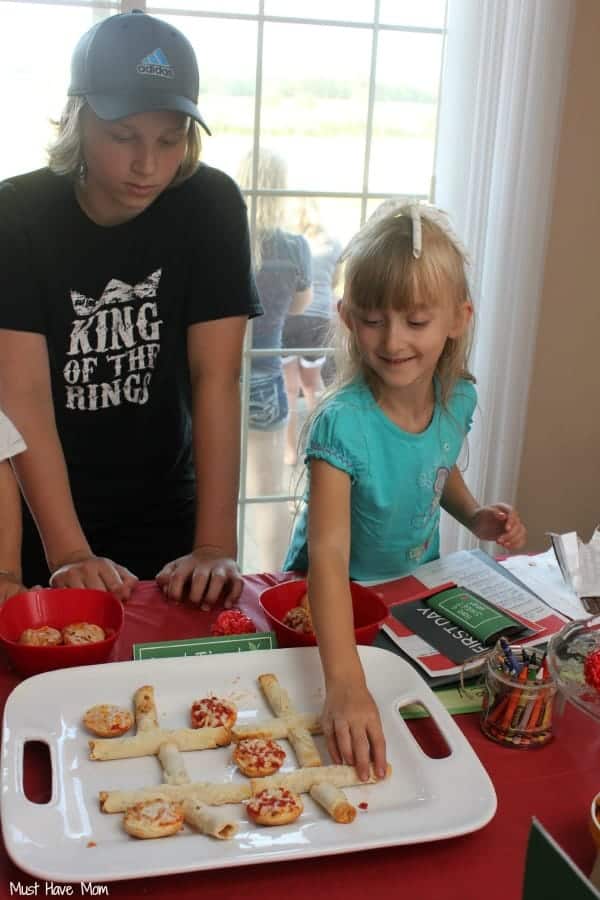 This was hugely popular at our party and it was fun to see the kids get some good games going! They thought it was fantastic and each took turns tournament style!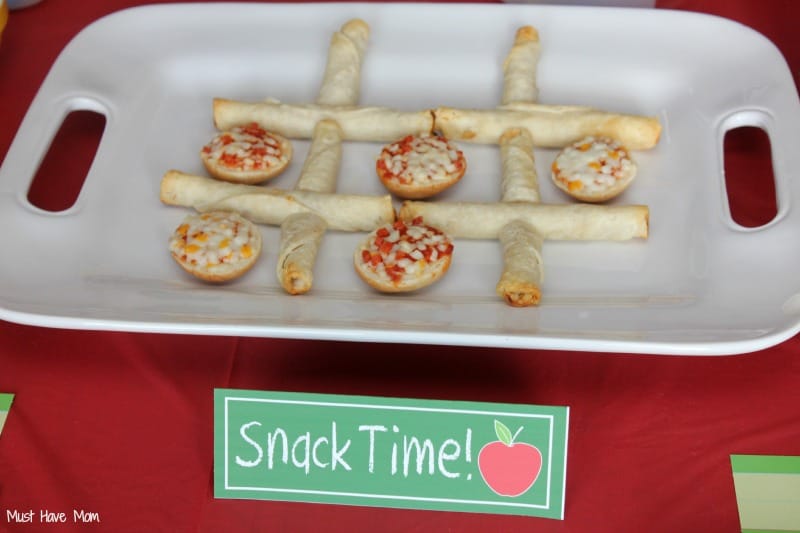 Of course after the final game they devoured the board and all it's pieces 🙂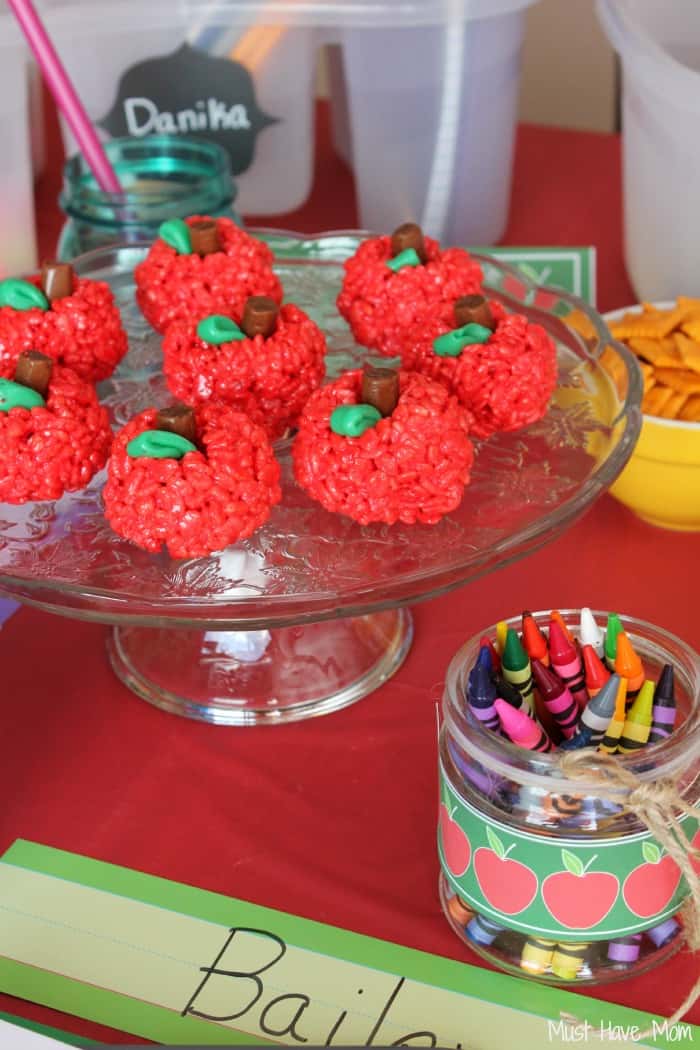 For dessert we had these adorable Rice Krispie apples that I made. They were incredibly easy and SOOOO adorable! All of the adults were raving over how cute they turned out.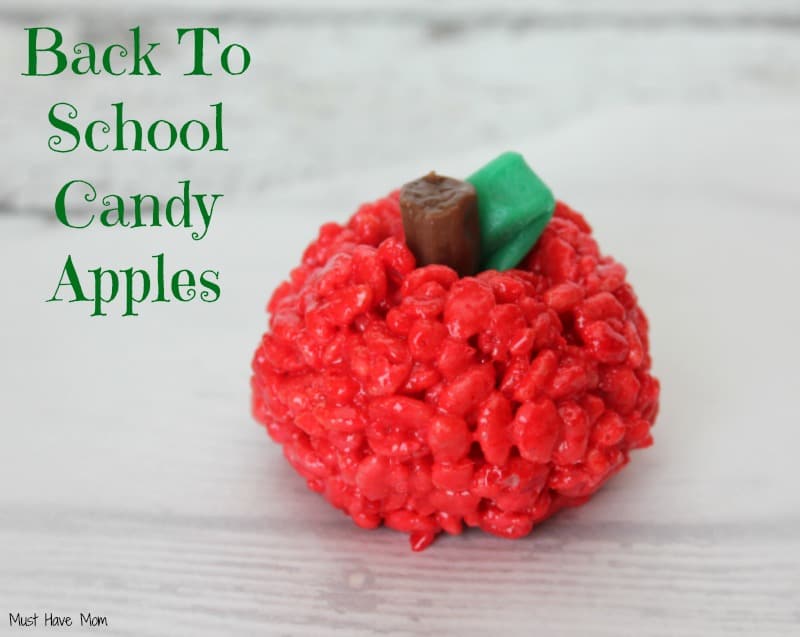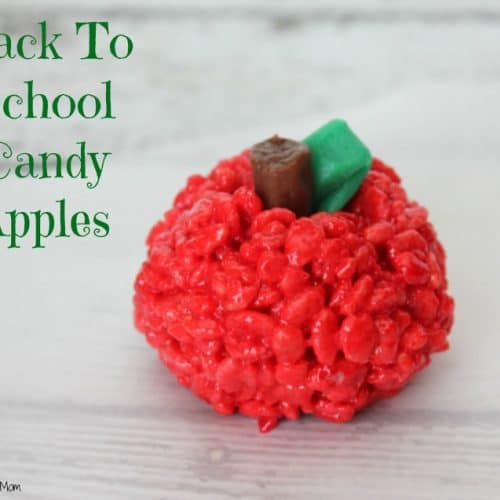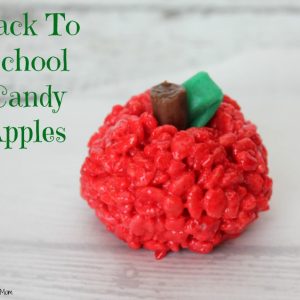 Back to School Candy Apples
Easy spin on rice krispie treats making them into apples!
Ingredients
3

Tbsp

butter

1

package mini marshmallows

5 1/2 cups

6

cups

rice krispies cereal

1

package red jello

red gel food coloring

12 to

otsie rolls

chocolate

2

airhead candies
Instructions
Melt butter in large microwave safe bowl in the microwave.

Add marshmallows and stir to coat.

Microwave 60 seconds and stir. Microwave in 30 second intervals until marshmallows are completely melted.

Stir in jello powder.

Add food coloring and continue mixing until desired color is reached.

Add cereal and mix well.

Add additional food coloring as needed.

Wear greased gloves (to prevent dying your hands) and form small balls and shape like an apple, flat on the bottom and round on top.

Place on parchment paper and continue forming all 12 apples.

Let set until they firm slightly (a few minutes) then use your finger to form a diver in the top where the tootsie roll stem will go.

Then put tootsie roll into the divet and form around the tootsie roll so it holds in place.

Next cut 1/4" strips of airhead candy and fold in half to create a leaf.

Place next to tootsie roll stem.

Store in airtight container.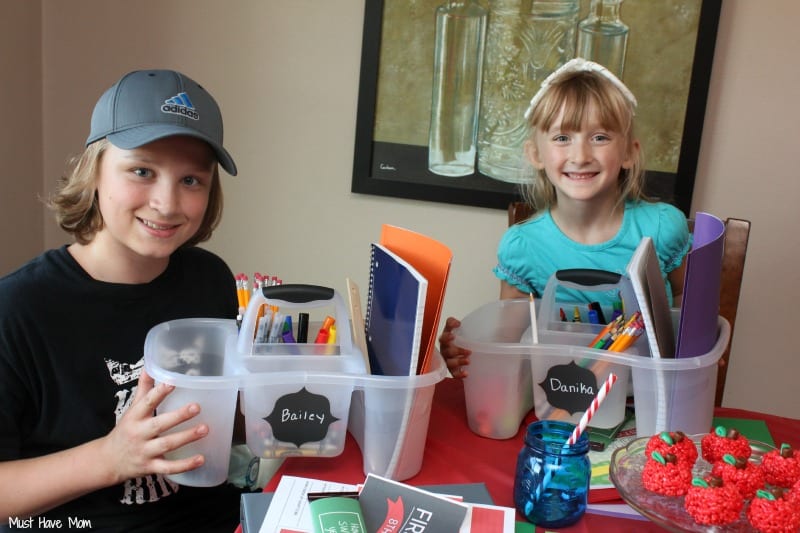 The kids were so excited to each take home their own homework kits packed full of school supplies and everything they will need to successfully do their homework each day. These were the perfect party favor as they served a purpose for back to school and they left prepared for all the homework that they year will bring!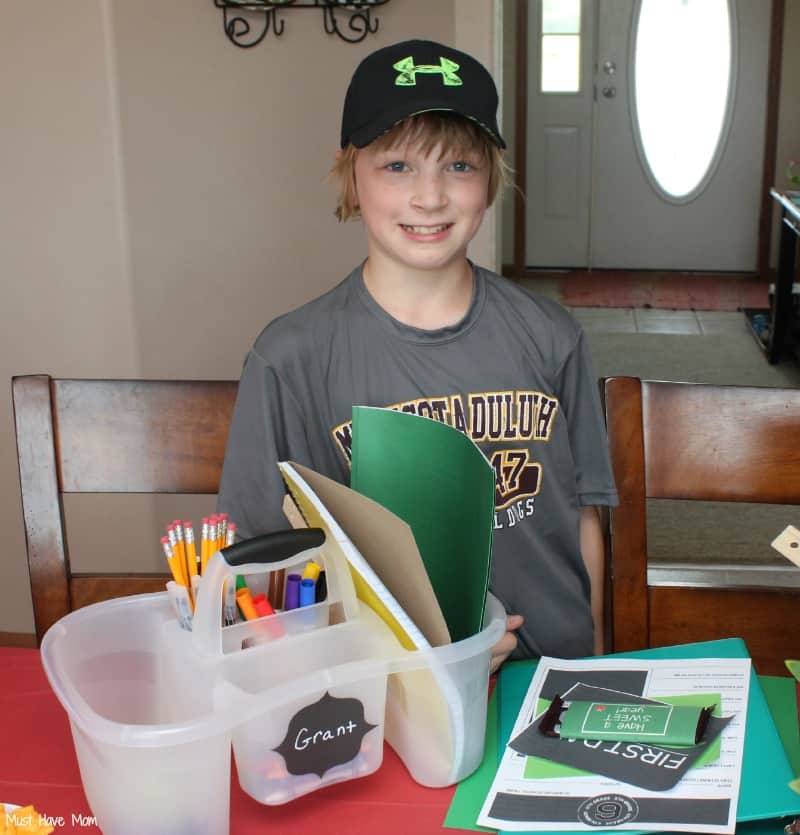 For each homework kit I bought a shower caddy at Walmart in the section with the plastic bins and organizing bins. I applied a chalkboard sticker and wrote their name on it. Then I filled them with notebooks, folders, a ruler, pencils, pens, markers, crayons, scissors, erasers, glue sticks, a pencil sharpener and a timer. For the full DIY Mobile Homework Station tutorial click the link! The timer is perfect for setting the amount of time you expect your child to work on their homework before taking a break.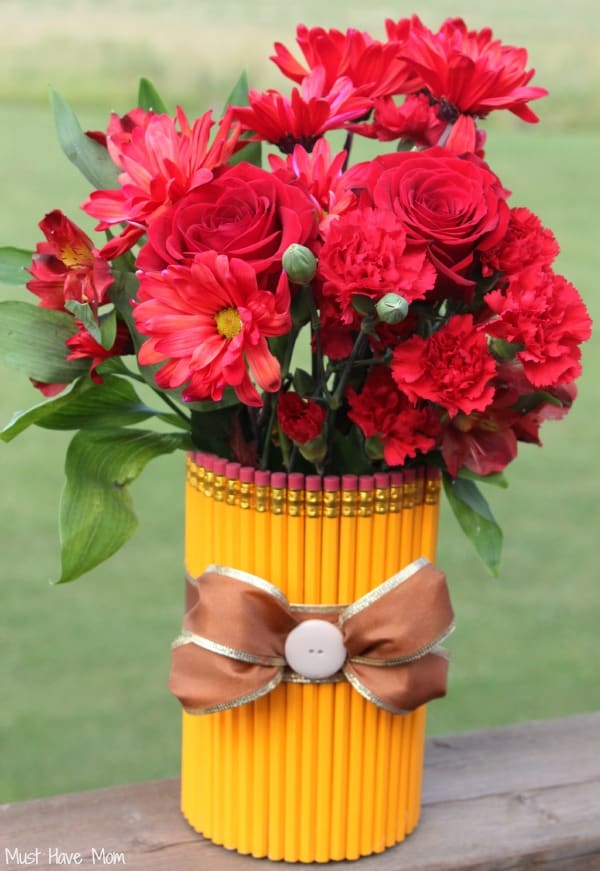 My centerpiece doubled as an excellent teacher gift idea. Using a large, empty soup can you simply use hot glue to apply the pencils all the way around. Then finish it off with a pretty bow and fill with flowers! What teacher wouldn't love to have this on her desk?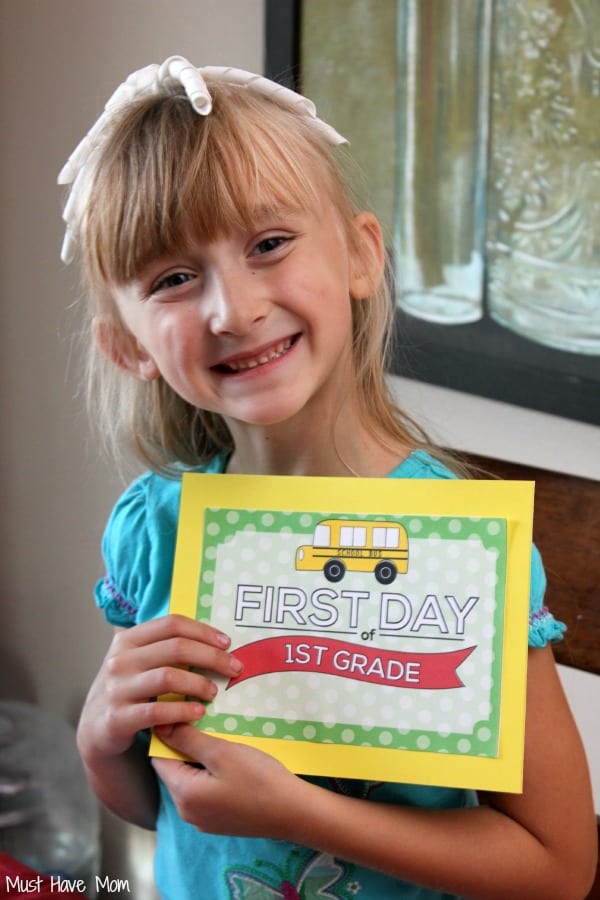 Finally, each child left with these cute free printable first day of school signs along with last day of school signs so their parents can snap their photos and add them to their binders along with their interviews!
Get more back to school party ideas in my backyard back to school party post!
What are you doing to prepare for back to school?
*Thanks to #AfterSchoolSnacks and #CollectiveBias for inspiring this post.
Save