How To Prevent Head Lice! Lice Shield Hair Care Products!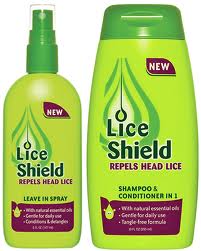 Sending Danika to Kindergarten was a big milestone for me this year. My first baby was going off to school. I couldn't help but think of all of the things that come with starting school. Nerves and jitters and being away from mom all day. Making new friends. Eating lunch in the cafeteria. Inevitably I also thought of all the germs that are spread and the possibility of getting head lice. Just thinking about lice makes my head itch! It's one unfortunate thing that goes hand in hand with kids being in school.
I knew there had to be something I could do to prevent Danika's long, beautiful locks from bringing home lice and after some research I found out there WAS something I could do to help prevent head lice in my daughter. Lice Shield is a line of products formulated to help repel head lice. I was definitely on board with this idea. Anything I can do to avoid the dreaded cleaning and washing and combing that comes with getting rid of lice is high priority on my list.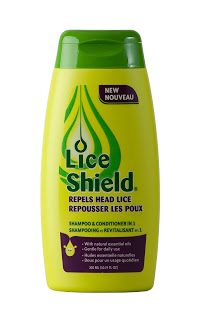 I tried out two of the products from Lice Shield that I thought we would use most. First up was the Lice Shield Shampoo and Conditioner in one. I use this on Danika's hair. I keep it on hand to use more often if there is an outbreak in her class. The fresh smelling, tangle free formula is gentle enough to be used every day during a period of increased exposure. For best results, use daily with Lice Shield Leave In Spray. Please note that this is intended for use as a deterrent, and does not kill lice or eggs, or treat an infestation.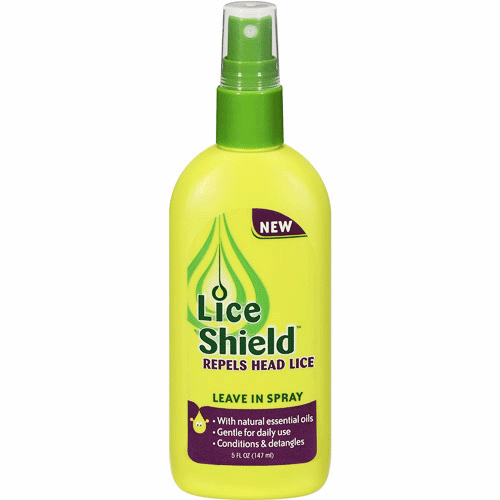 My favorite product is the Lice Shield Leave in Spray. I use this every morning on Danika's hair when I fix it for school. Spray liberally onto washed, towel dried hair. Leave on hair and let dry gently. I use it on her dry hair in the morning. I love that you can also spray it directly on hats, scarves and helmets! This will also help repel lice and does not treat an infestation.
Lice Shield Shampoo & Conditioner in 1 and Leave-In Spray, are free of harmful pesticides and are easy to substitute into a child's daily hair care routine during a period of infestation in schools, that traveled back with children from summer camps, with kids' fine hair and sensitive scalps in mind!
ACTIVE INGREDIENTS
| | |
| --- | --- |
| Citronella Oil | 0.995% |
| Rosemary Oil | 0.129% |
| Lemongrass Oil | 0.050% |
| Cedar Oil | 0.119% |
| Geraniol | 0.697% |
| Sodium Lauryl Sulfate | 3.045% |
| Inert Ingredients* | 94.965% |
| Total | 100% |
* Water, Polyglyceryl Stearate, Glycerin, Sodium Benzoate, Citric Acid
Lice Shield products are widely available at food and drug retailers nationwide.