If you are in the market for the best family SUV 2019 then the Mazda CX-9 just might fit the bill for your family! With generous cargo room, seating for the whole family and luxury features, it packs a big punch!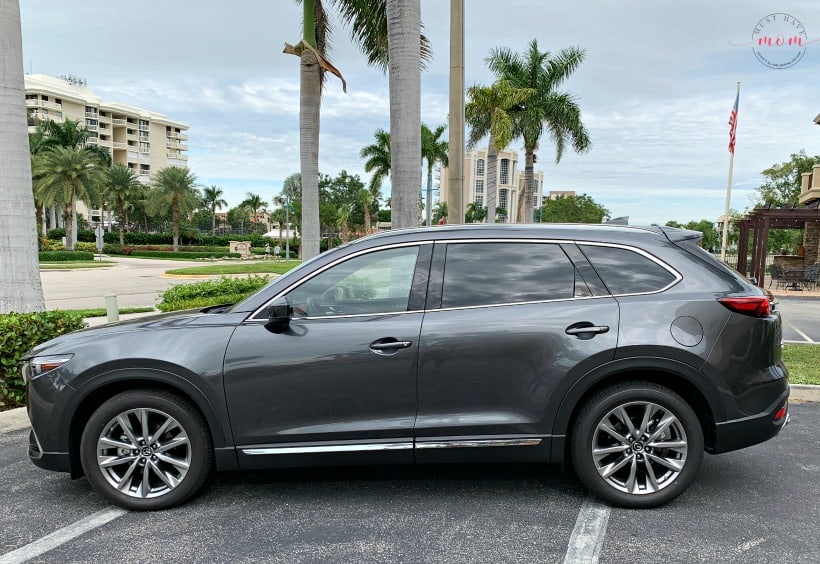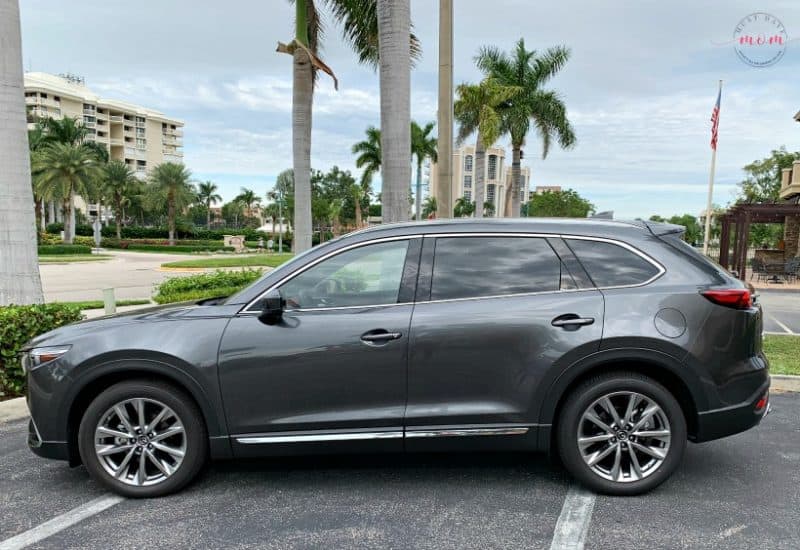 Best Family SUV 2019
We recently took a family trip to Florida and had the opportunity to test out a 2019 Mazda CX-9. We're giving this midsize SUV our pick for best family SUV 2019 thanks to its seating, cargo room and more. See why we love it enough to give it this rating!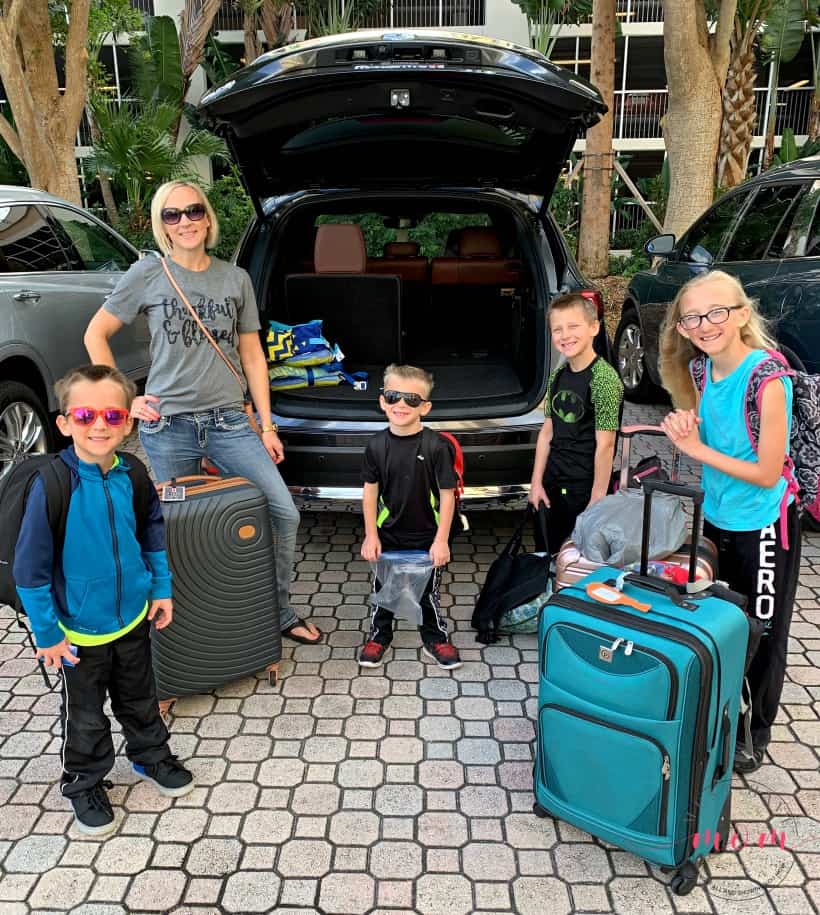 The first thing we noticed about the Mazda CX-9 was the spacious cargo area. Anytime we test out a midsize SUV I am always skeptical about the actual room in the vehicle. Will it fit six people? Will it also fit all of our luggage for a weeklong vacation? The Mazda CX-9 answered back with a YES and YES. It easily fit all six of us AND our luggage which consisted of 3 suitcases and 6 backpacks. I was impressed right off the bat.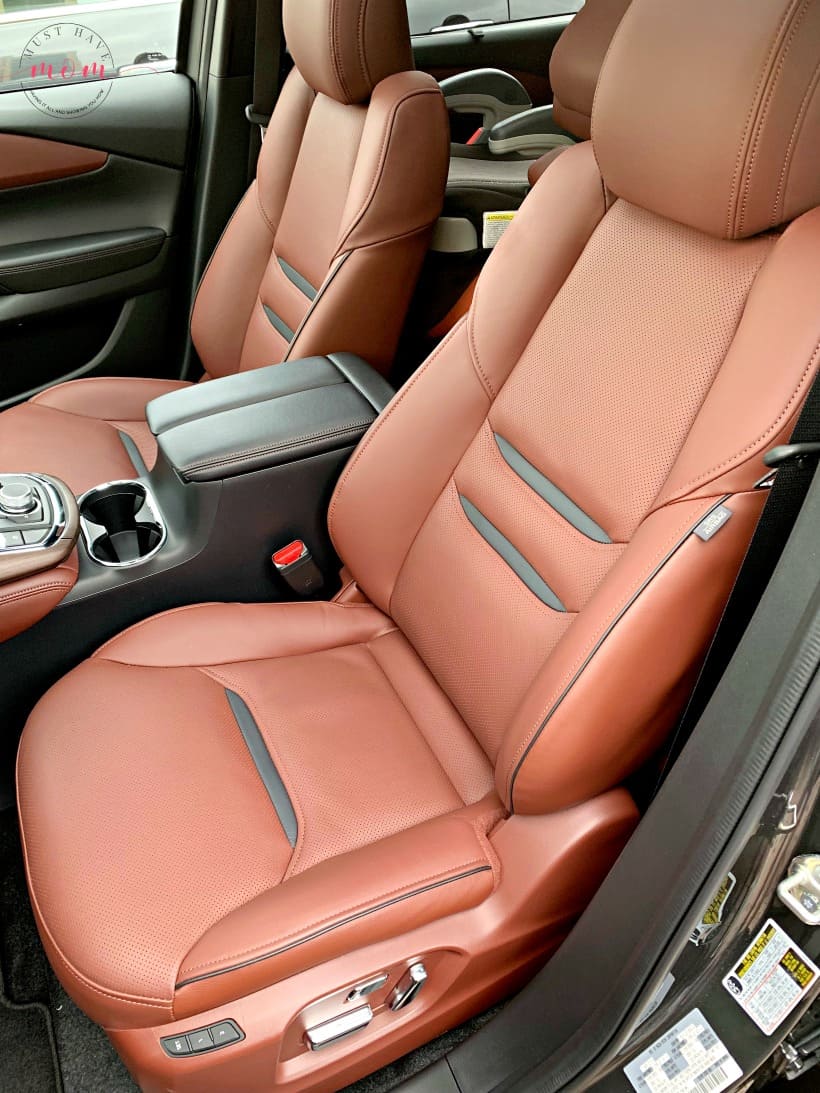 Open the driver's door and inside you'll find gorgeous Nappa leather, sculpted aluminum and genuine Santos Rosewood to make you feel like you are stepping into the ultimate luxury experience. It was downright gorgeous.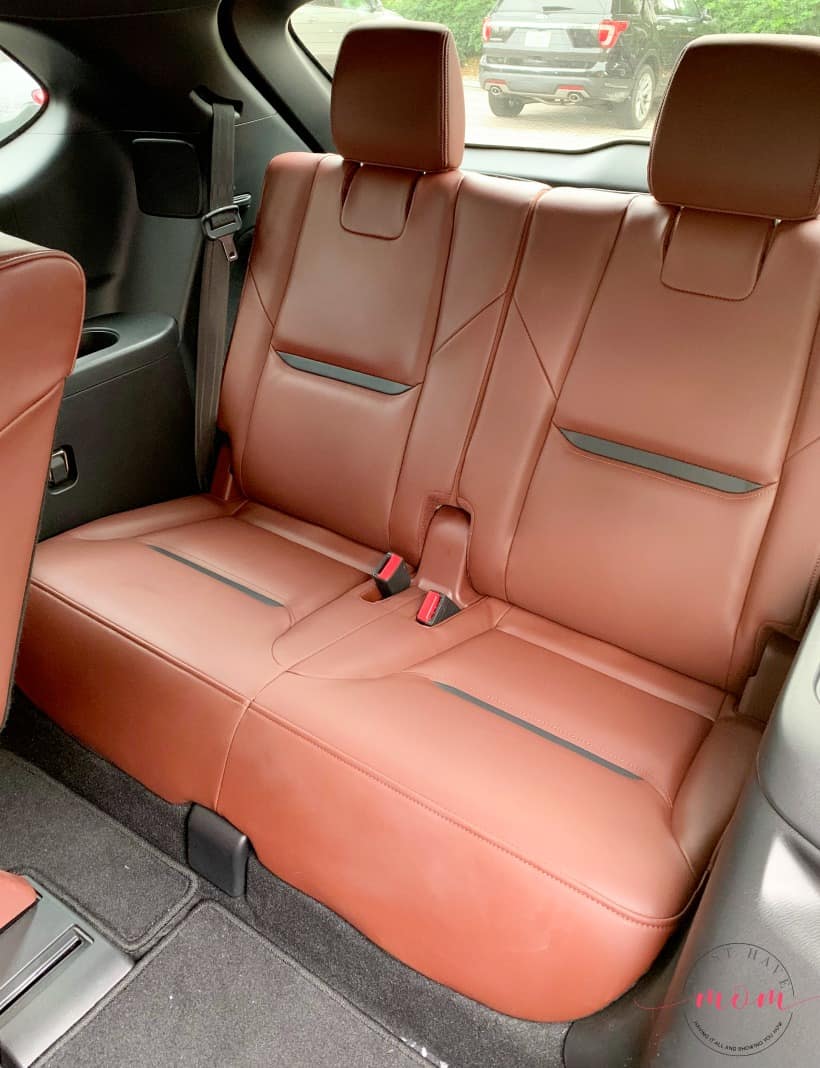 Not to be outdone, the backseat boasts that same gorgeous leather and enough room to bring along a friend or fold the seat down to accommodate more luggage. Impressive to say the least. All of my kids fought over who got to sit in the back seat.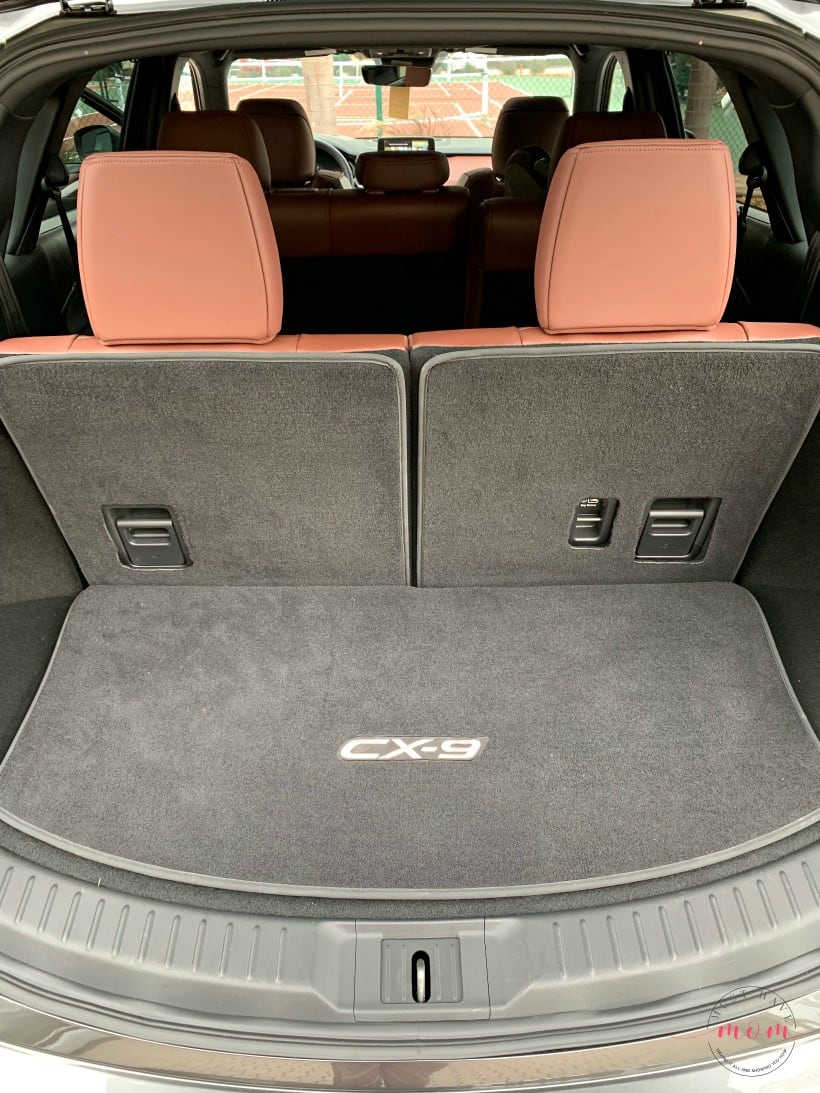 I did a grocery run for our week stay at the condo we would be staying at and bought a heaping cart full of groceries. I was able to easily fold down the back seat and fit all of my groceries in the spacious cargo area.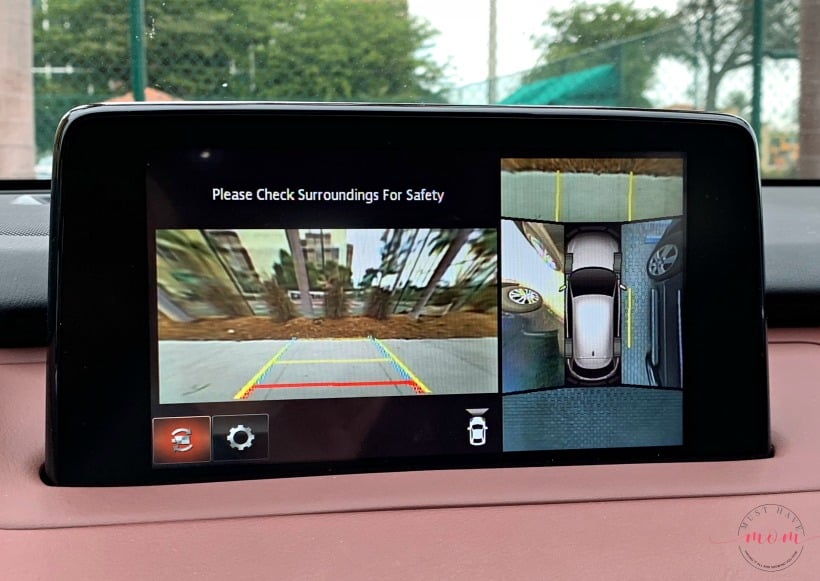 The 2019 Mazda CX-9 also features impressive safety features that every family should be interested in. I loved the backup camera that not only showed me what was behind me, but also what was all around me. I loved the peace of mind in knowing that one of my children (or someone else's) wasn't by the car without my knowledge. It was also really useful for backing up in tight spaces and navigating unfamiliar areas.
The suite of i-ACTIVESENSE safety features was also incredible. I always knew if someone was in my blind spot, if I was exceeding the speed limit or if the person in front of me had suddenly slowed down. These features are even more noticeable when driving in unfamiliar areas. I loved that the display appeared in my field of vision and even told me the speed limit for the area I was driving in. Onboard navigation made it easy to get to where I was going without missing a turn or getting lost.
My husband loved the performance that the 2019 Mazda CX-9 delivered. With the ability to choose manual or automatic transmission we could both be happy. It was very responsive and delivered a smooth, enjoyable ride with plenty of get-up-and-go!
Overall the 2019 Mazda CX-9 delivered on all of the major things we look for in the best family SUV. It excels in comfort, cargo room, luxury interior features and blew us away with safety features. It had everything we needed to safely travel with our family of 6. That is a big ask and Mazda delivered.
Pin Best Family SUV