How to Save Money at Walmart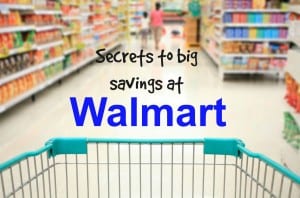 Walmart prides itself on providing the lowest possible prices on a huge selection of everyday items. This strategy has made Walmart the world's largest retailer and means the store's everyday prices are generally very reasonable. Many customers shop at Walmart because they know they can get good deals without having to jump through hoops or make a lot of extra effort. However, it is possible and fairly easy to save even more money at Walmart. Here are the top money-saving strategies for spreading your budget at Walmart:
Join Savings Catcher
Walmart's version of a rewards program is fairly new, having launched in August 2014. Although the program has evolved slightly since its inception, it is still a great tool for regular Walmart shoppers. One of the best parts about Savings Catcher is that is incredibly simple to use—the program automatically compares Walmart prices to prices on the same items at other local stores. If Savings Catcher finds you paid more for a product than it could be purchased for elsewhere, Walmart will give you a gift card in the amount of the difference. The gift card can be used in stores or at Walmart.com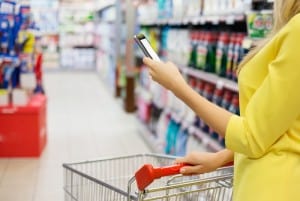 Savings Catcher can be used either online at Walmart.com or through the Walmart Mobile App. On the app, simply click on the "Savings Catcher" button and scan your Walmart receipt. After uploading a receipt, it takes a few days to run through the Savings Catcher technology—you'll be notified when the process is complete to know if any lower prices were found and if you will be receiving a gift card with the difference. You can choose to redeem an e-gift card immediately or to let your Savings Catcher total accrue before cashing out.
The process is a little different on Walmart.com. Start by visiting the "Savings Catcher" tab on the site. From there, click on the "Try it Now" button in the top right corner, which opens fields to "Enter receipt number" and "Enter date". Simply fill in the two required fields and the system will pull in your receipt information and start comparing prices.
Although Savings Catcher is an incredibly valuable tool and can be used for most products in the store, a few items aren't eligible. These items include products from the deli and bakery sections, meats sold by weight, produce, and seafood. Other exclusions include alcohol, tobacco, firearms, gas, tires, optical products, photo products and services, prescription drugs, and general merchandise.
Savings Catcher is most effective on items that you didn't use with coupons, as the system doesn't consider manufacturer's coupons in its comparisons. The good news is that Savings Catcher is a great backup plan for busy weeks when you don't have time to clip coupons or find sales, but you still want to save a little bit. The app does the work for you, so all you have to do is shop for and enjoy your favorite products.
Take Advantage of Walmart's Ad Match Guarantee
Savings Catcher is a great way to let technology do the saving for you, but it only applies to certain types of products. With a little more work, you can use Walmart's price matching policy to save on the rest of the items.

Walmart's Ad Match Guarantee is simple—if you find the exact same item advertised with a better price at a competing store, Walmart will match the price. Price matching applies to sale and buy one, get one free items with specific prices and can even be used with frequent shopper card prices at other stores as long as the price is featured in a printed ad. You don't even have to show proof of matching prices unless the difference is 25% or greater, although Walmart has the right to ask for price confirmation at any time. The only requirement is that you have to use the same unit price for items, so if Walmart is selling apples at $1.50 per pound and a competitor is selling the same type of apples for $1.25 per pound, Walmart will match the $1.25 price.
A difference between the ad match guarantee and Savings Catcher is that you actually only pay the lower price instead of having the difference refunded to you. And while the ad match guarantee does apply to more products that Savings Catcher, there are still many limitations. Prices that can't be used with the ad match guarantee include closeout sales and prices, going out of business sales, percent off