Weekly Dinner Menus – Week 50
We are back with more Weekly Dinner Menus all in hopes of making your life just a little bit easier. You'll find a wide variety of dinner ideas sure to please even the pickiest eater in your house. Make sure to check back next week for another weekly meal plan!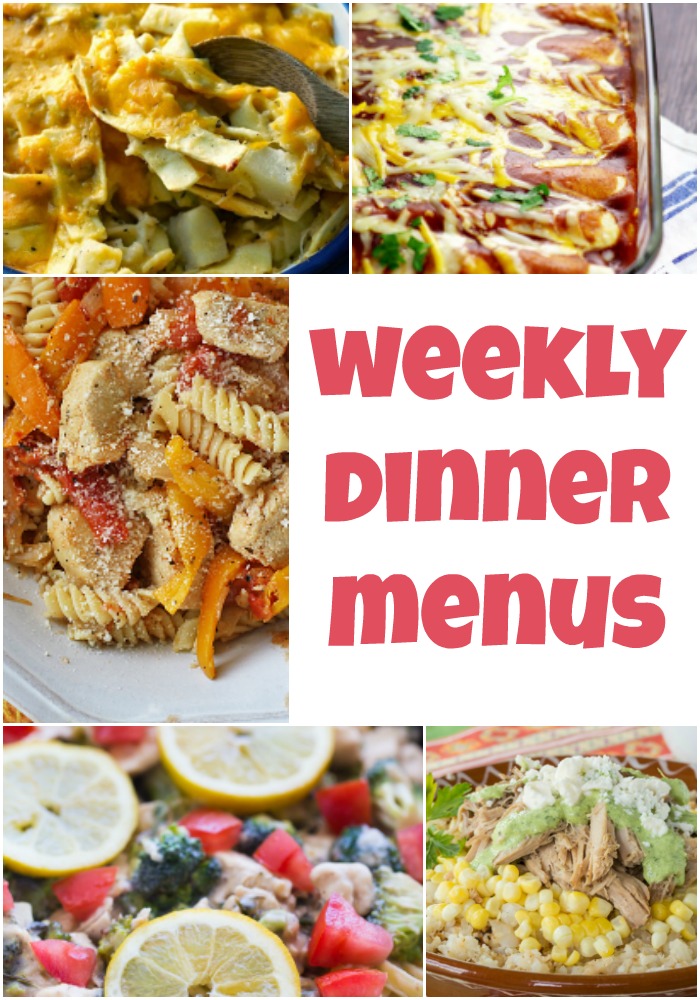 Free Weekly Dinner Menu
Use these yummy recipes to create your weekly meal plan!
Monday Try something new this week, like this Slow Cooker Peruvian Pulled Pork
Tuesday Lemon Herb Chicken Fettuccine sounds like a perfect Tuesday dinner
Wednesday This Pierogi Casserole sounds like a winner
Thursday Chicken and Peppers Pasta is a tasty dinner
Friday Greet the weekend with these Black Bean Enchiladas
Saturday Take the weekend easy with these Slow Cooker Italian Chicken Sandwiches
Sunday Slow Cooker Swiss Steak is a great Sunday dinner the whole family will love.
I hope these weekly meal plans help you to organize your weekly meals and plan in advance for the upcoming week. By doing this you'll save time, money and frustration! Don't like a dish listed here? Grab a different meal idea from one of my previous weekly meal plans and swap it out! Be sure to check out my free printable weekly planner and grocery list to make planning your week a breeze!