We Don't Eat Our Classmates + Free Printable Dinosaur Flashcards!
*This post brought to you by our sponsor Disney Book Group. 
Back to school can bring anxiety for little ones that are new to school. We found the perfect book and free printable dinosaur games to help ease the anxiety and make the back to school transition smooth!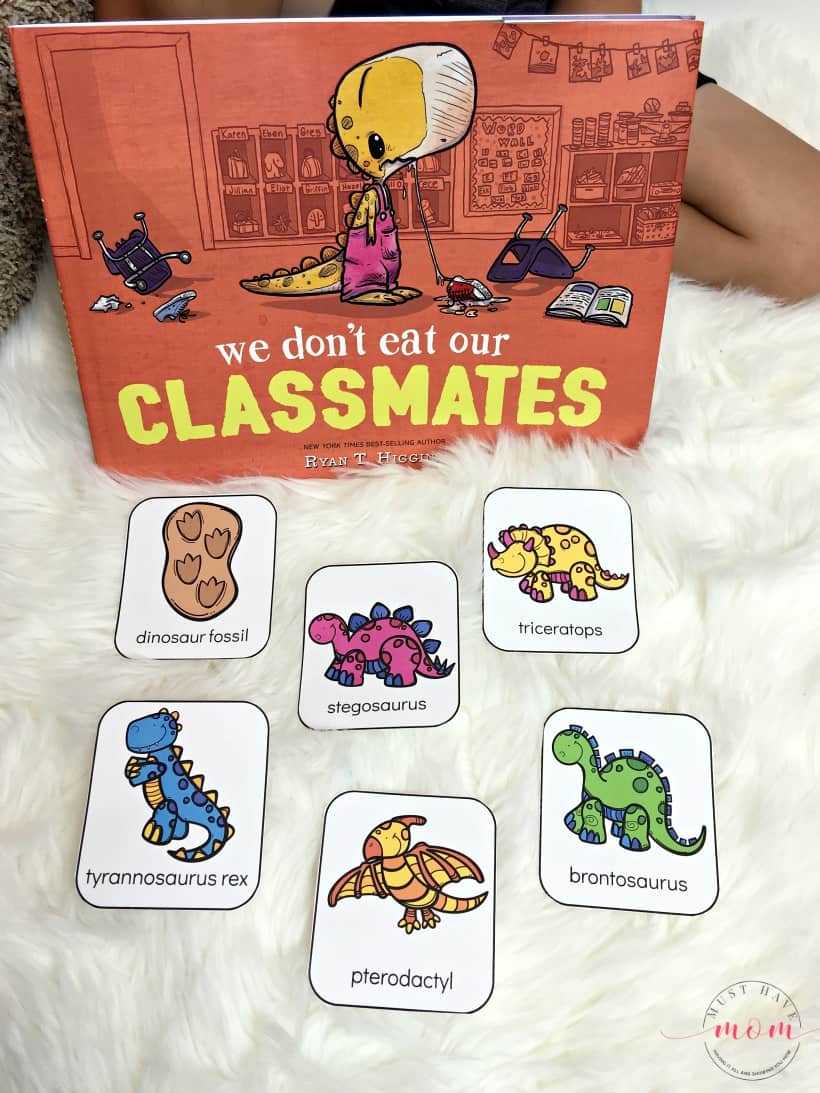 Back To School For Young Kids
Back to school for little ones can be a stressful time full of unknowns and anxiety about being away from their parents all day. Ease that anxiety with this fun and humorous book, "We Don't Eat Our Classmates" which I've also paired with a fun dinosaur games idea to help bond with your child and talk about their fears for the first day of school. This is a great way to get kids talking about their fears so you can tackle them and make them seem less scary!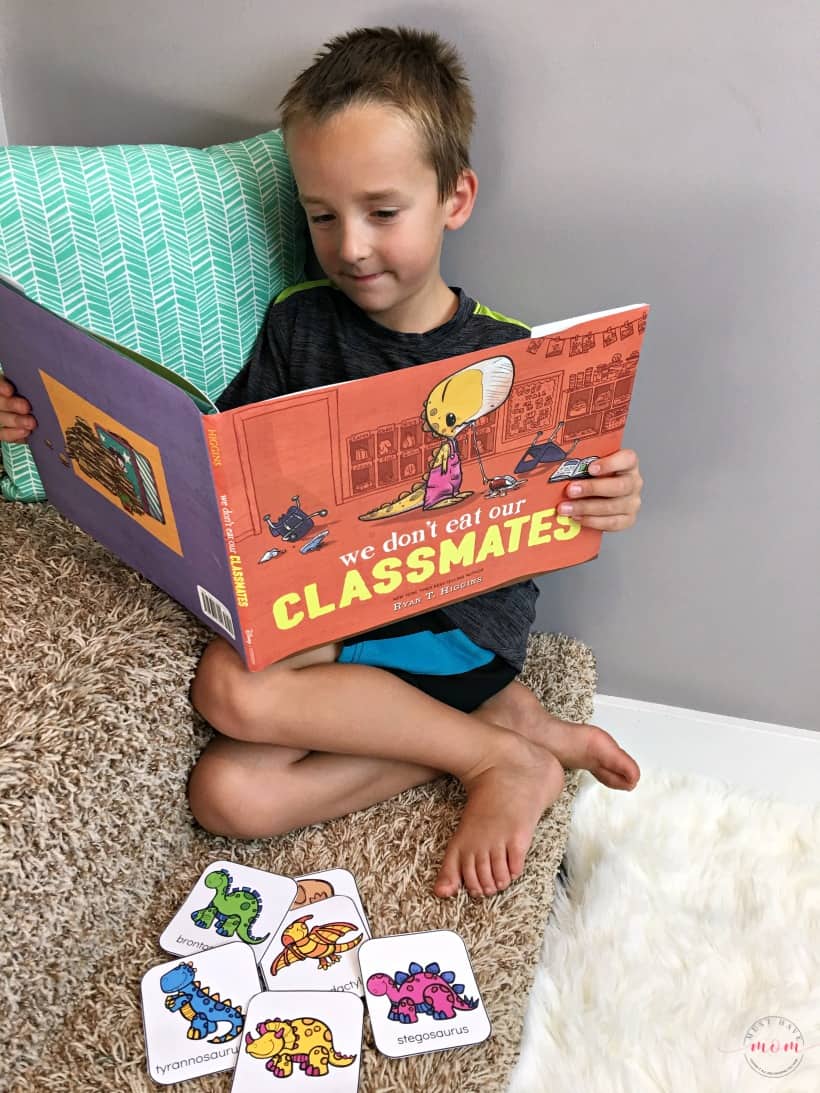 We Don't Eat Our Classmates
The book "We Don't Eat Our Classmates" by Ryan T. Higgins is an adorable and funny tale about Penelope Rex. It's her first day of school and she can't wait to meet her classmates. But it's hard to make human friends when they're so darn delicious! That is, until Penelope gets a taste of her own medicine and finds she may not be at the top of the food chain after all. . . .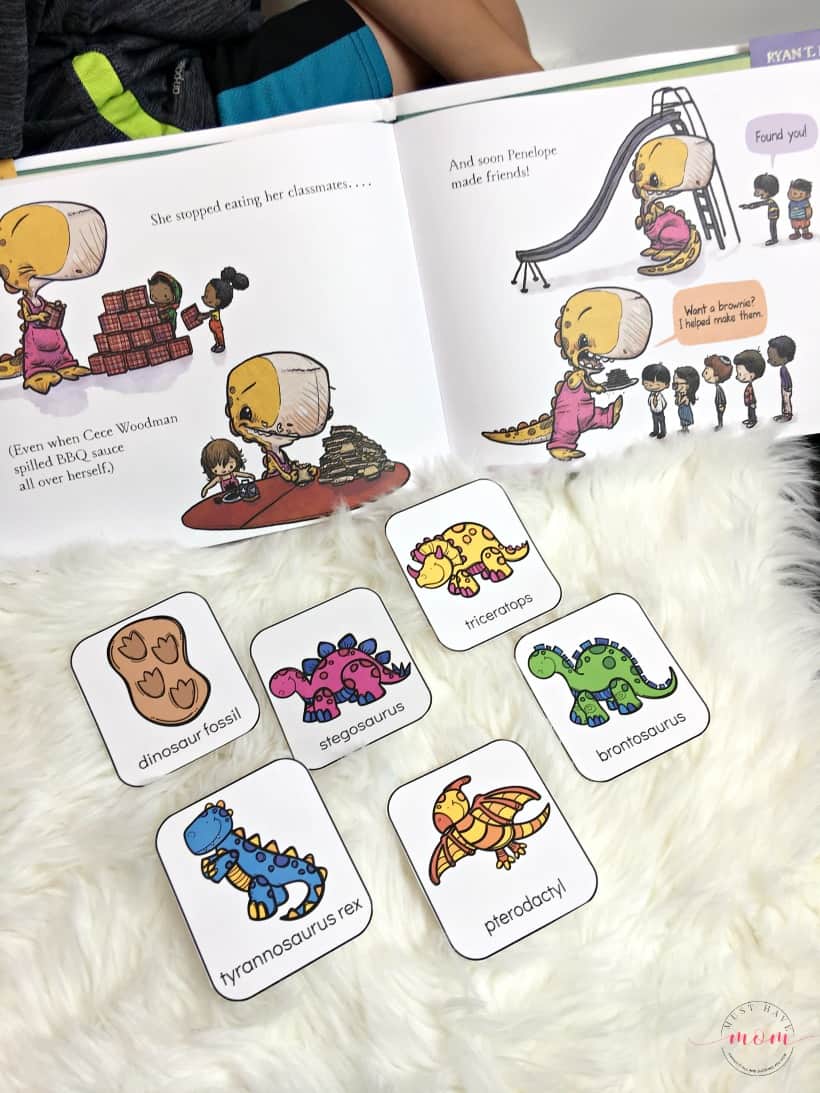 If you have a child starting preschool that is struggling with biting people then this is a great book to tackle that and discuss why it is so important to not bite our friends.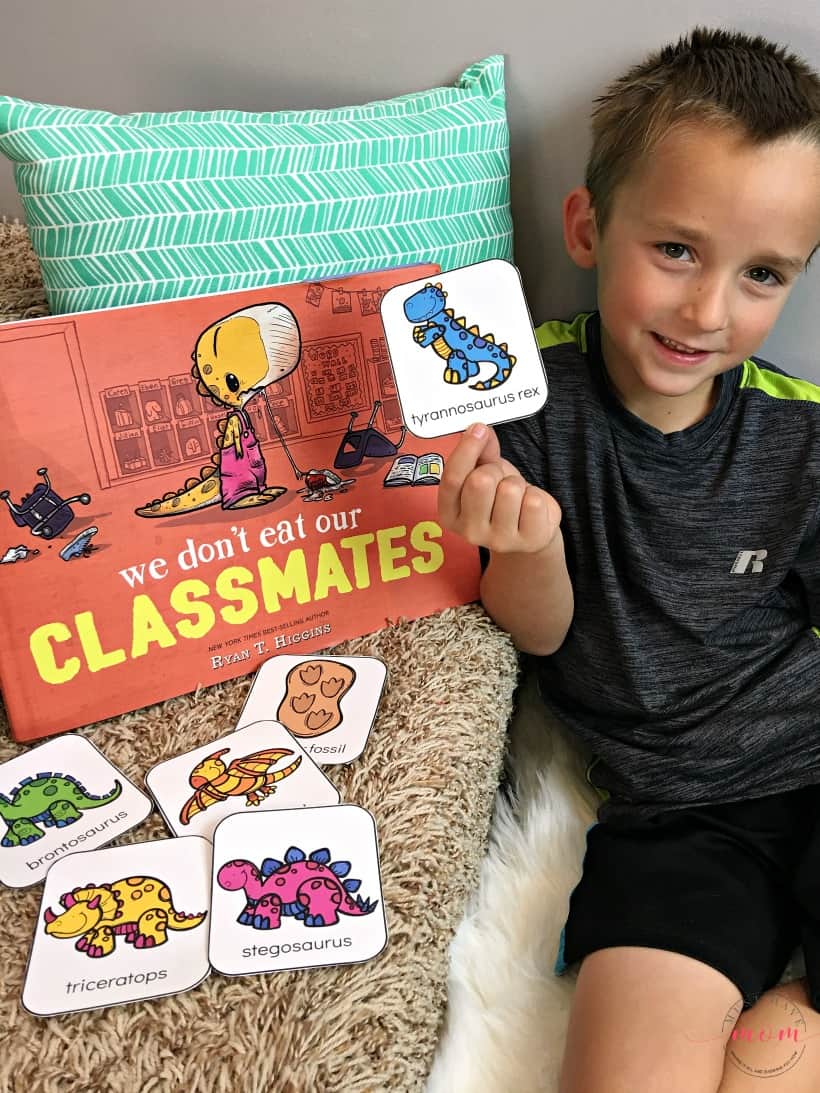 Free Printable Dinosaur Games
Print off these free dinosaur flashcards too which you can use to teach the names of the dinosaurs or print off two pages and use it as a memory game! It's a two in one dinosaur games activity that is so much fun for little ones.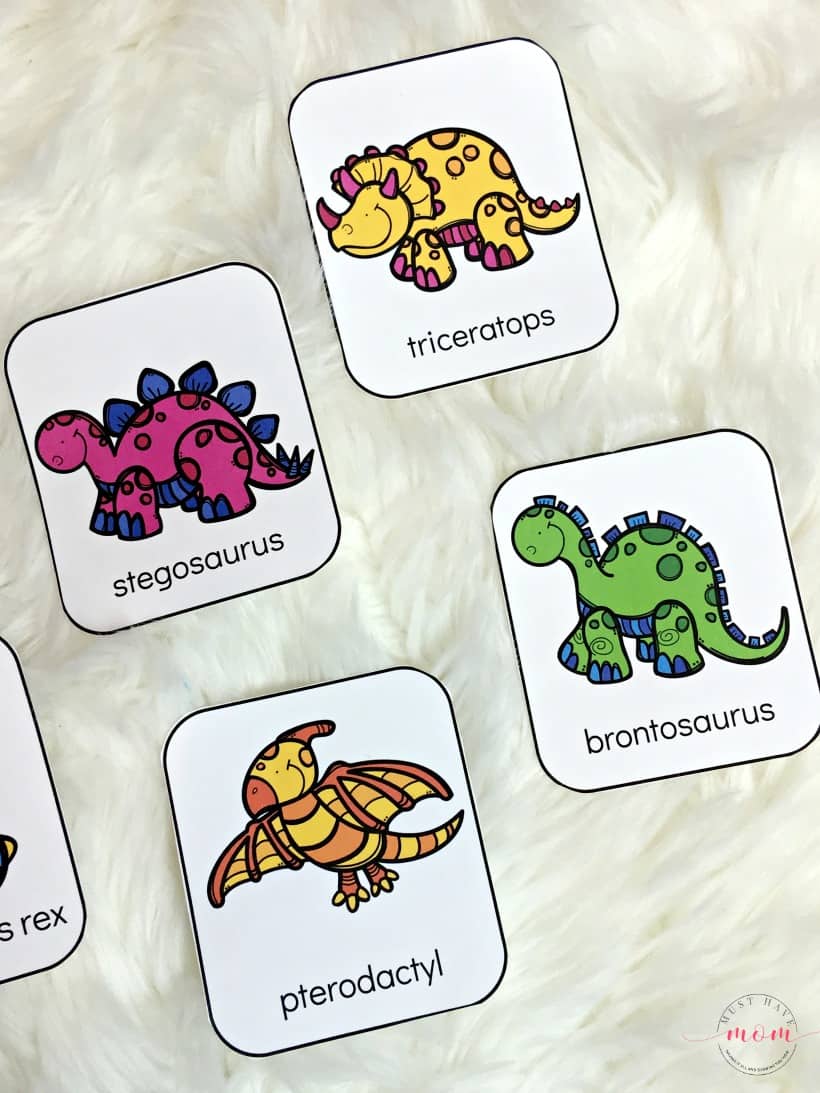 While playing the dinosaur games be sure to discuss the first day of school worries and put them to rest for your little one. Talking about fears always helps to make them less scary and helps your child know what to expect.
You can purchase the "We Don't Eat Our Classmates" book on Amazon! Don't forget to print the free dinosaur games too!
Pin Free Printable Dinosaur Games: