Unlimited Squirrels Who Is The Mystery Reader?
Grab the new Unlimited Squirrels Who Is The Mystery Reader book by Mo Willems for young readers! This is the second book in the Unlimited Squirrels series from Disney Publishing Worldwide. My kids love these books and you will too! Win below!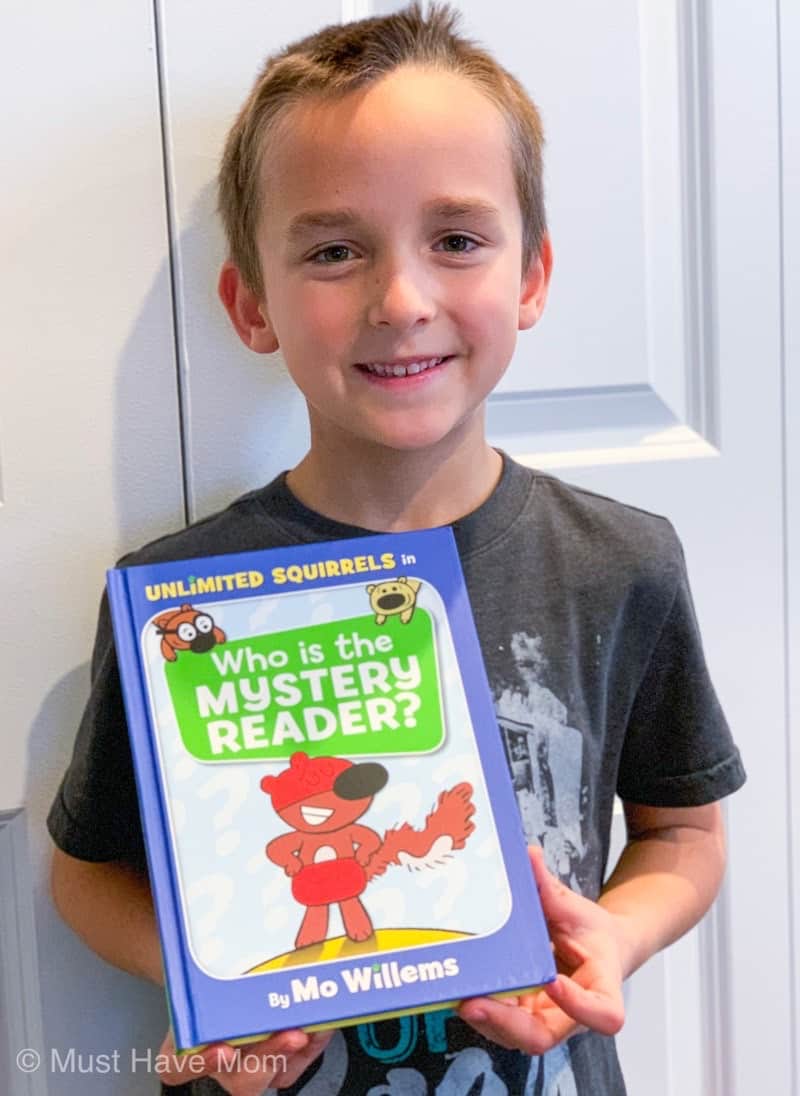 Thanks Disney for sending these free products for me to feature. All opinions are my own
Unlimited Squirrels Who Is The Mystery Reader?
From Mo Willems, creator of the revolutionary, award-winning, best-selling Elephant & Piggie books, comes this breakout beginning-reader series. An ensemble cast of Squirrels, Acorns, and pop-in guests host a page-turning extravaganza. Each book features a funny, furry adventure AND bonus jokes, quirky quizzes, nutty facts, and so, so many Squirrels.
In Who is the Mystery Reader?, Zoom Squirrel tries out a new superpower with help from a mysterious Mystery Reader. But will the Squirrel pals ever find out who the real Mystery Reader is? Do you know more about reading than the Squirrels do? You will by the end of this book!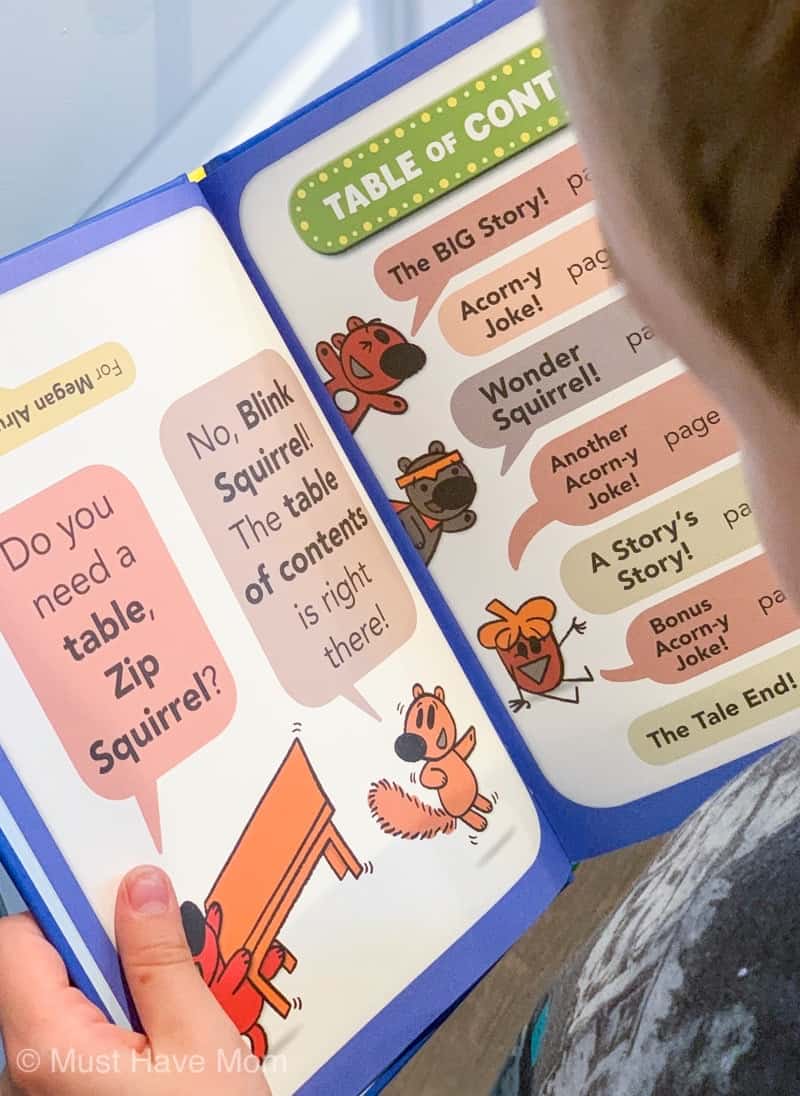 Unlimited Squirrels
Unlimited Squirrels features childhood themes and milestones. This book is so unique in that it addresses a range of physical, emotional, and social development markers. These high-interest subjects act to engage kids in the overall reading experience while also providing caregivers and educators with humorous and relatable conversation starters.
What is a Breakout Series Format?
Unlike any beginning-reader series on the market, Unlimited Squirrels combines hilarious narrative stories with surprising nonfiction content. There's something for everyone to scurry over!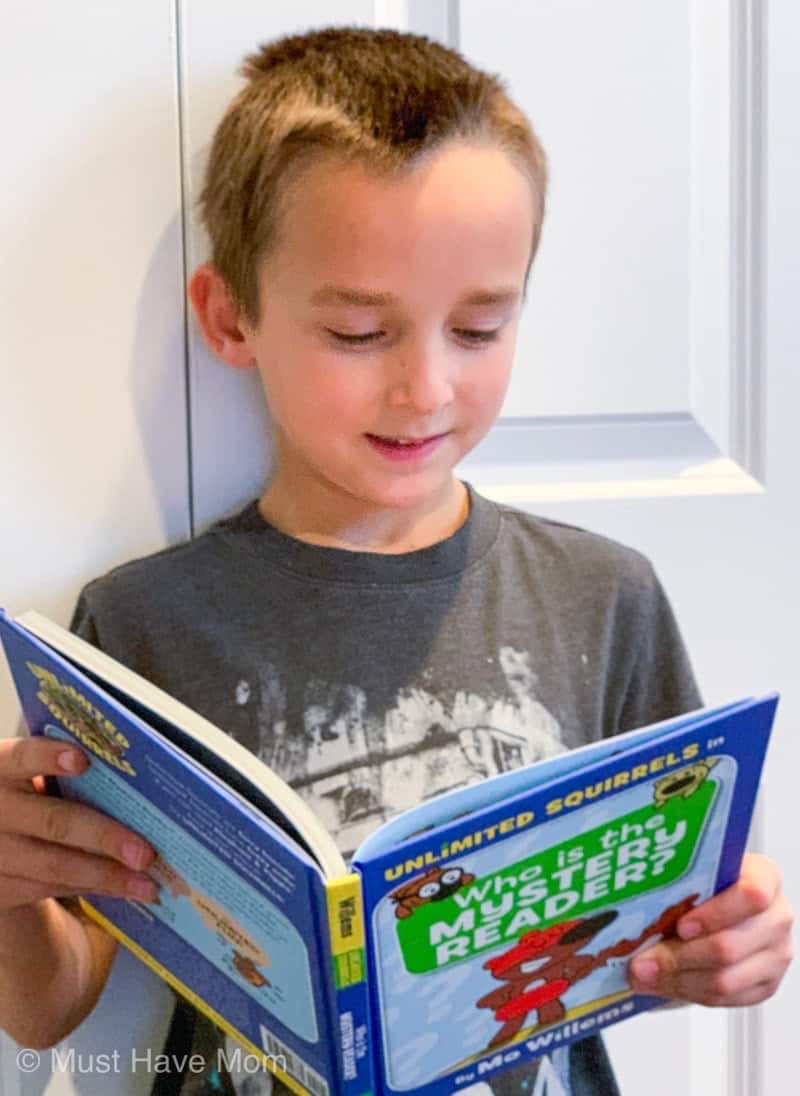 About Mo Willems
A number-one New York Times best-selling author and illustrator, Mo Willems has been awarded a Caldecott Honor on three occasions. Don't Let the Pigeon Drive the Bus! was an inaugural inductee into the Indies Choice Picture Book Hall of Fame. Mo's celebrated Elephant & Piggie early-reader series has been awarded two Theodor Seuss Geisel Medals and five Geisel Honors. In 2019, the Kennedy Center in Washington, DC named Mo the first-ever Education Artist-in-Residence. Mo began his career as a writer and animator on Sesame Street, where he garnered six Emmy Awards.
My son Carson came home and spotted this book on my desk and squealed with delight! He said we just studied Mo Willems in school today! It takes two years to get a book to print mom! He couldn't wait to get his hands on this book and read through it all in record time. We've read the first book as well and the kids were so excited about this second book in the Mo Willems series. Grab one for your kids and see how much they love it too.