Strawberry Pie Iron Recipe
These strawberry pies are made over the campfire in a pie iron! This strawberry pie iron recipe is a quick and easy dessert you can make while you camp. It's a classic!
Strawberry Pie Iron Recipe
This strawberry pie iron dessert recipe is a classic pie iron recipe that has been around for a long time! It's really easy and only requires 3 ingredients. Kids will love making their own pies! Plus, you can change the filling and make any kind of pie iron pies with this recipe. These are the perfect campfire dessert to have after eating these pie iron pizzas!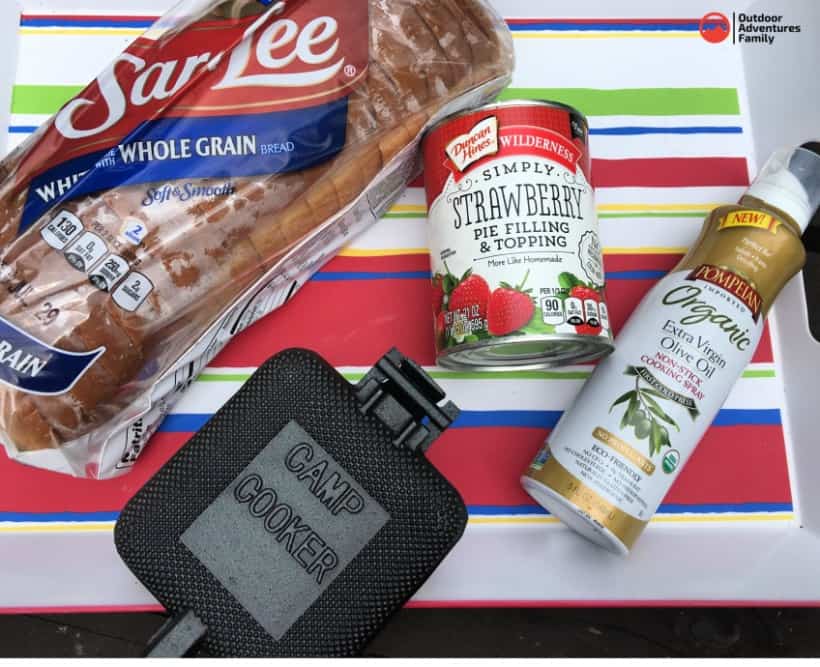 Pie Iron Dessert Ingredients
To make easy pies in your pie iron over the campfire, you'll need a few ingredients: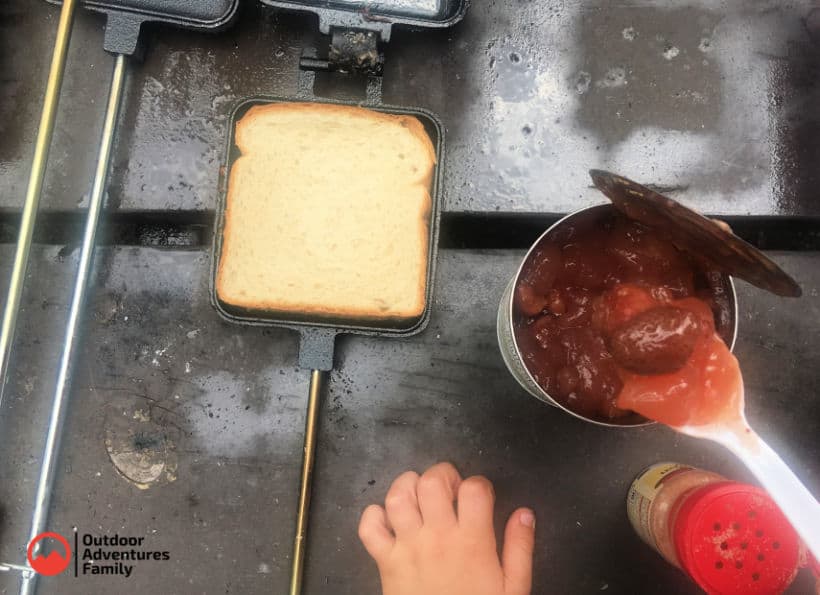 How To Make Pie Iron Pies
Making your pie iron pies is really easy! Start by spraying both sides of the inside of your pie iron so that the bread doesn't stick. Since I used olive oil spray I also sprayed the side of the bread that faces the pie iron to help it brown. You could also use butter on it instead.
Then let each child spread the strawberry pie filling over the slice of bread.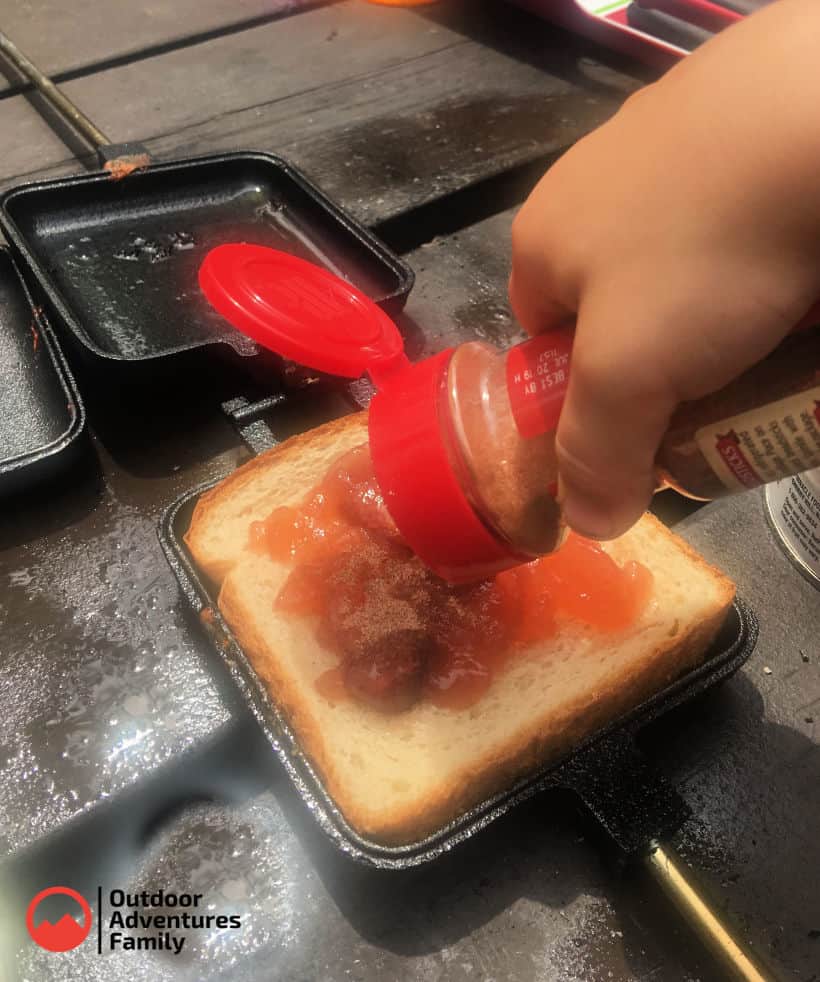 Then sprinkle the pie filling with some cinnamon sugar (or just cinnamon). Add the other piece of bread on top and close the pie iron and latch it.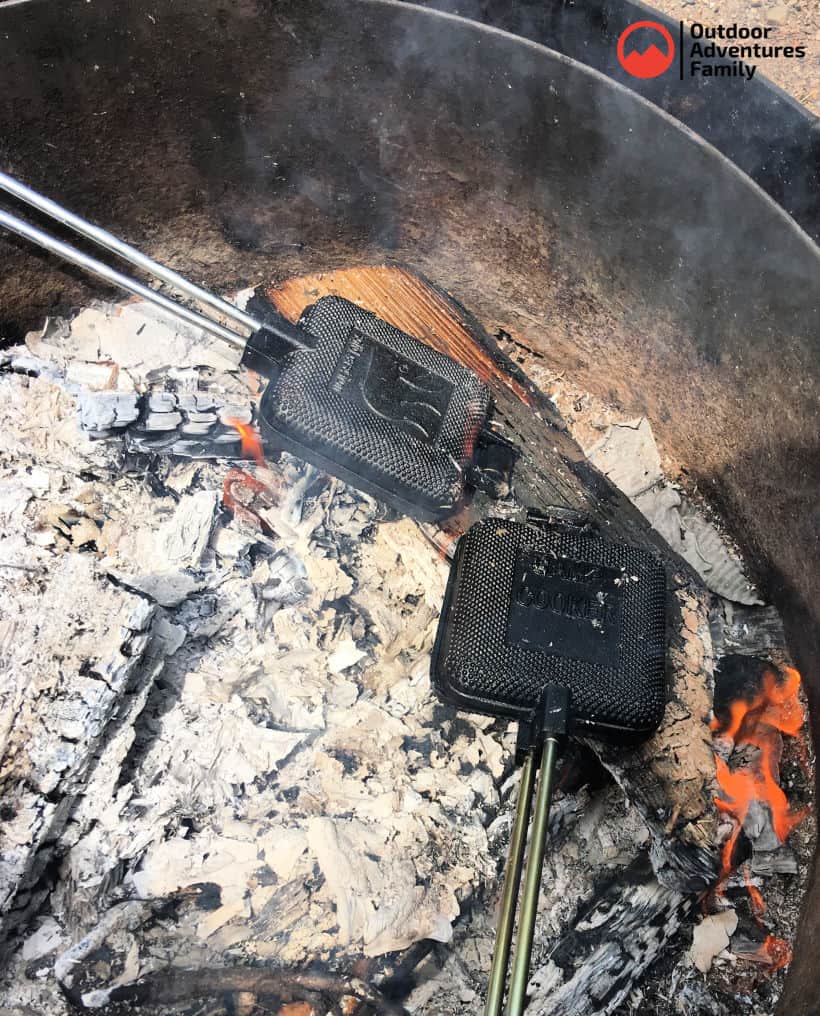 Place pie irons in the hot coals and cook for 1-2 minutes and then flip and cook an additional 1-2 minutes. Time will vary depending on how hot your coals/fire is. Check for doneness and if needed, cook a little longer.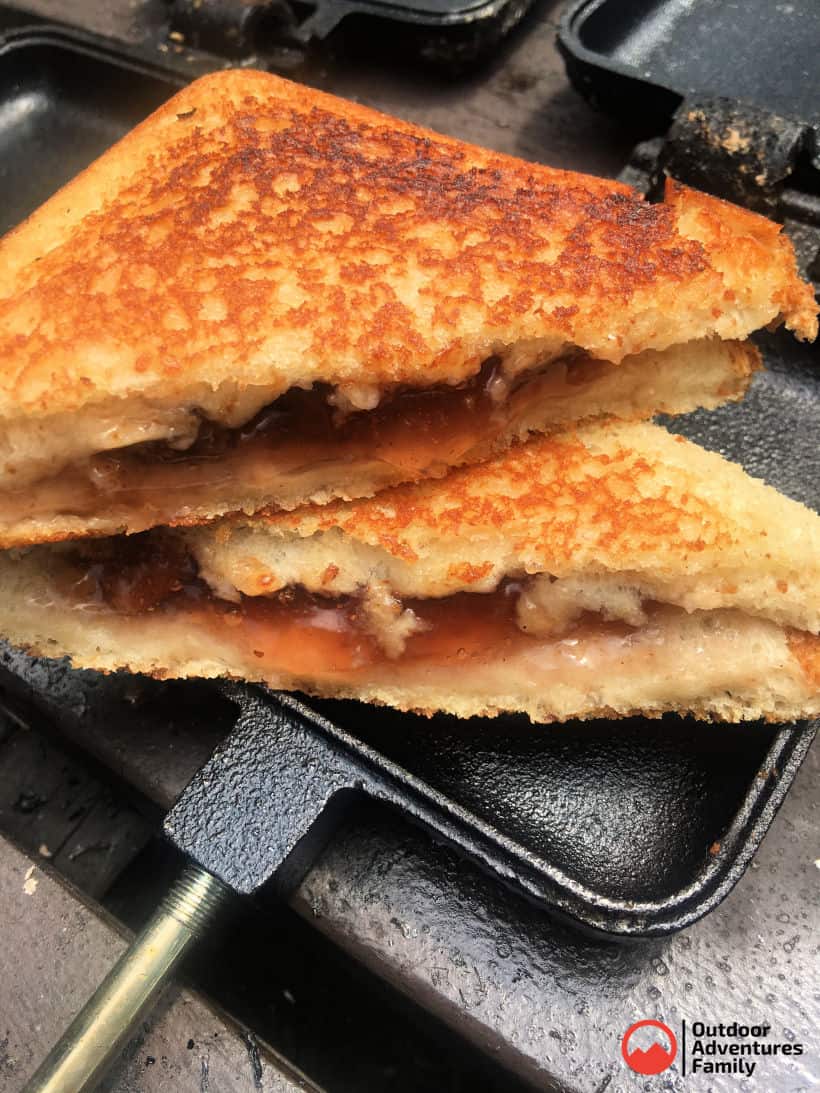 Then cut in half diagonally and enjoy! Be careful as they will be hot! Allow them to cool a little first.
Print Pie Iron Strawberry Pie Recipe
Pie iron pies are a classic dessert that every kid should make! If you love campfire cooking with kids then you'll also love these campfire donuts! So yummy!
Pin Pie Iron Dessert