How To Make Homemade Fire Starters
One of my favorite parts of camping is making a bonfire and roasting s'mores! You can't have a complete camping trip without an amazing campfire. These homemade fire starters will ensure that you are able to easily start your campfire without frustration! See how easy they are to make!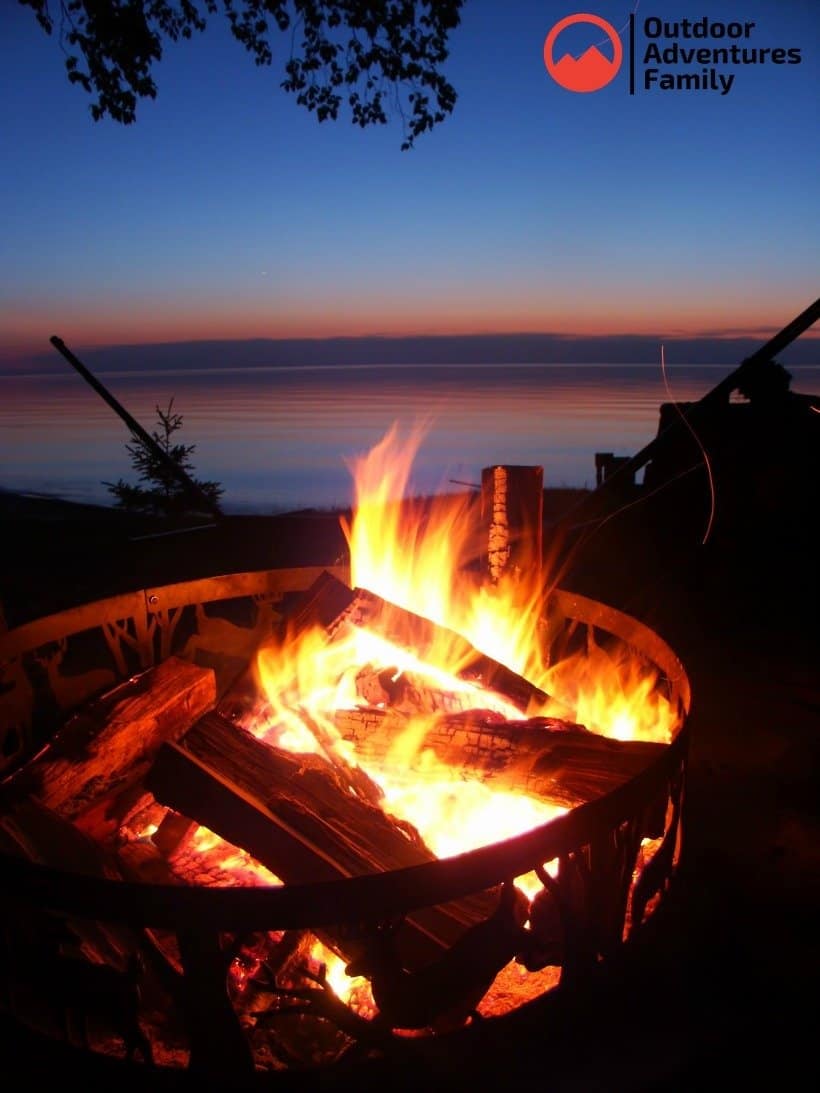 Why Make Homemade Fire Starters?
Homemade fire starters offer an easy and economical way to start a campfire without struggling or getting frustrated. Many a time have we been stuck trying to start a fire with nothing for kindling and left in the cold without a fire. Having homemade fire starters on hand ensures you'll be able to quickly start a campfire every time! Plus, you can make them with things that you might otherwise just throw away, making them an economical choice.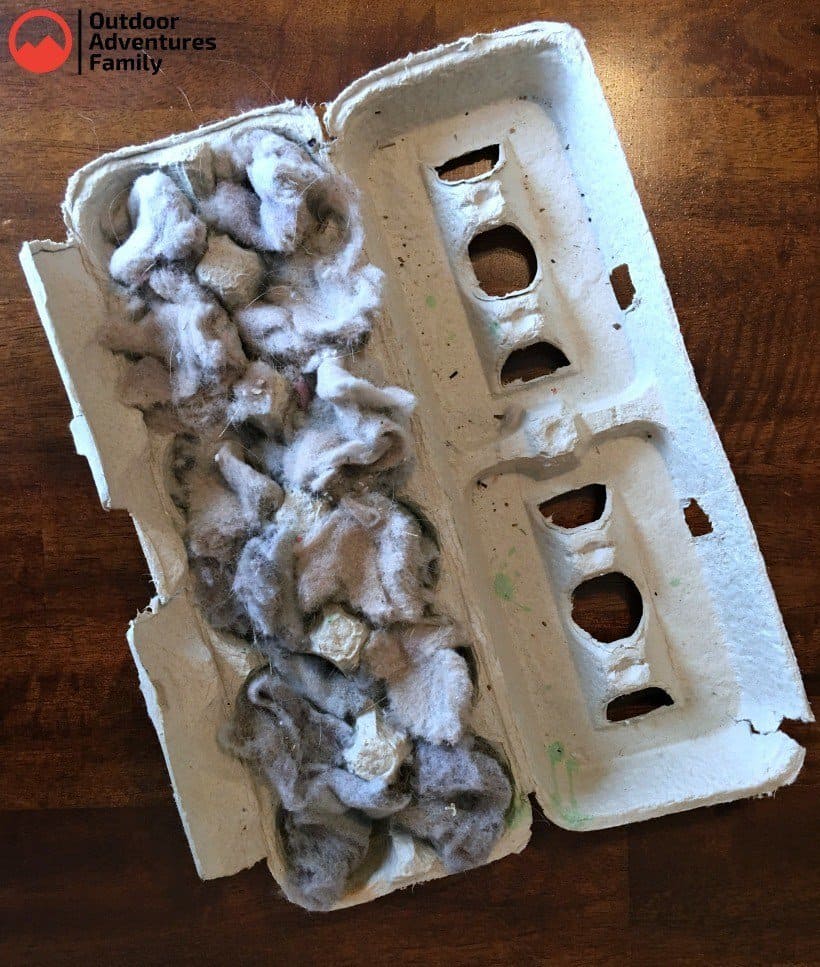 How To Make Homemade Fire Starters
Making homemade fire starters is really easy. I'll show you how to make them so you have them on hand all camping season long.
Begin by saving empty cardboard egg cartons, dryer lint and the remains of candle wax or melts. I often use Scentsy wax melts and once the scent runs out you just toss the wax. Instead, start saving them along with any remaining wax from burning candles and you can repurpose it into diy fire starters. Once you have enough supplies saved you're ready to assemble them.
Fill an empty egg carton with dryer lint. Dryer lint is flammable so it's a great fire starter.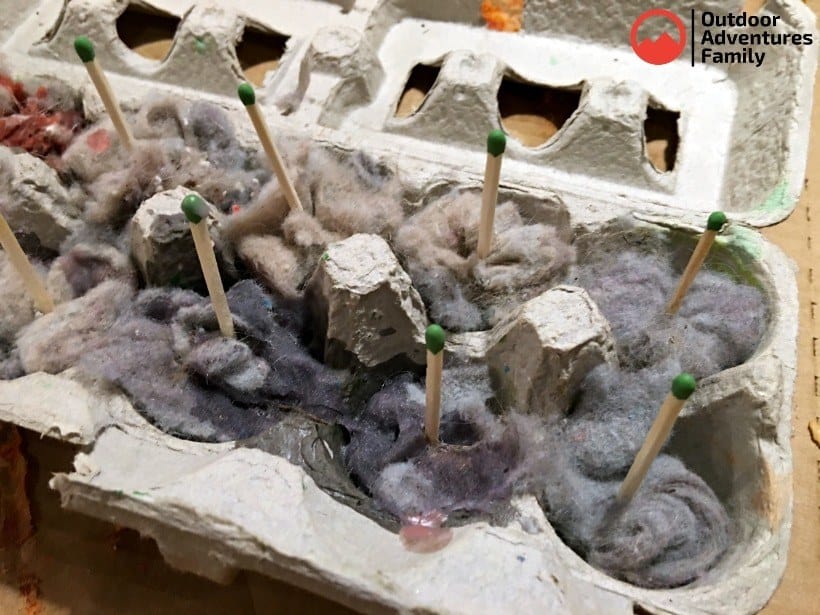 Next, place a wooden match in the center of each egg carton circle so it's standing up with the end of the match facing up so you can easily light them when you are ready to use them.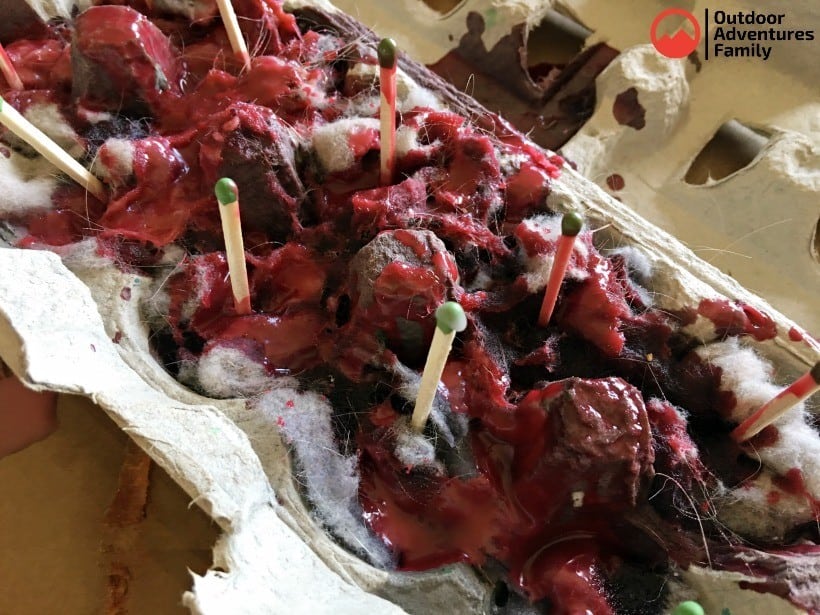 Next, melt the wax you've been saving by placing it in a clean tin can inside a pot of boiling water (or use an old pan you don't care about). You don't want to melt the wax in a nice pan or it will ruin it. Pour the melted wax over the dryer lint.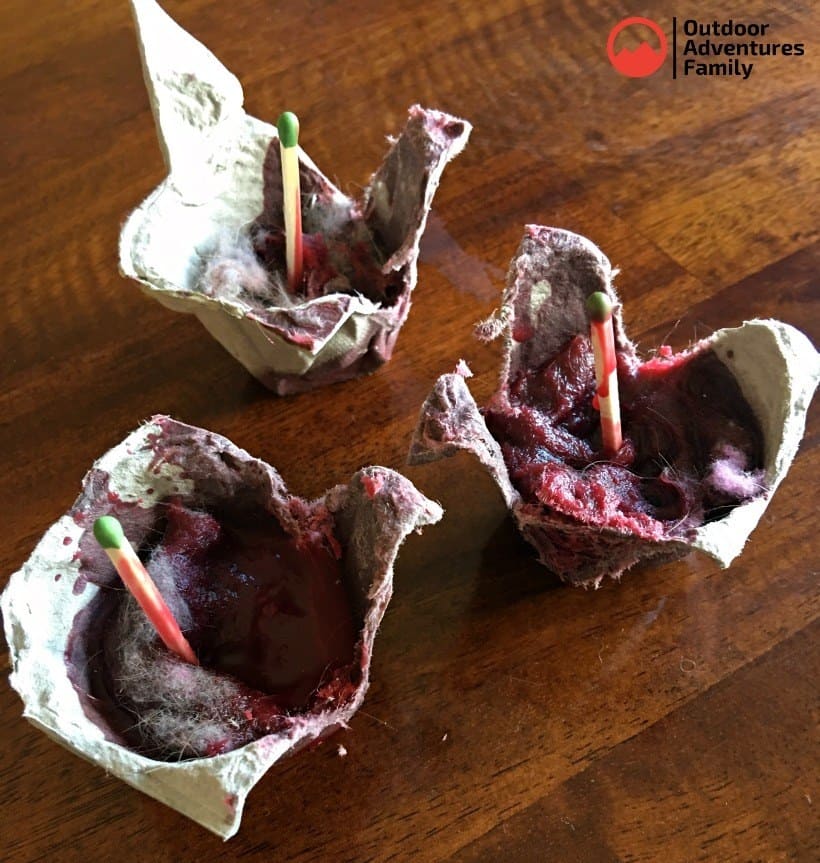 Finally, break apart (or cut apart) each egg carton circle to create individual fire starters. These homemade fire starters keep well in a gallon zip top bag. When you are ready to start a fire simply grab one of your homemade fire starters, build your logs in a teepee and add some kindling underneath. Place the fire starter in the middle of the kindling and start the match on fire with a lighter. You'll have a campfire ready for cooking, warming up around or making s'mores over!
Pin Homemade Fire Starters