Gull Lake Recreation Area and Campground Overview
Gull Lake Recreation Area offers many amenities for outdoor fun including boating, fishing, swimming and a playground for the kids! But with a road running between the campground and many of the other amenities, it can be a challenge with children. Read on and you can decide if it is a destination to add to your camping list.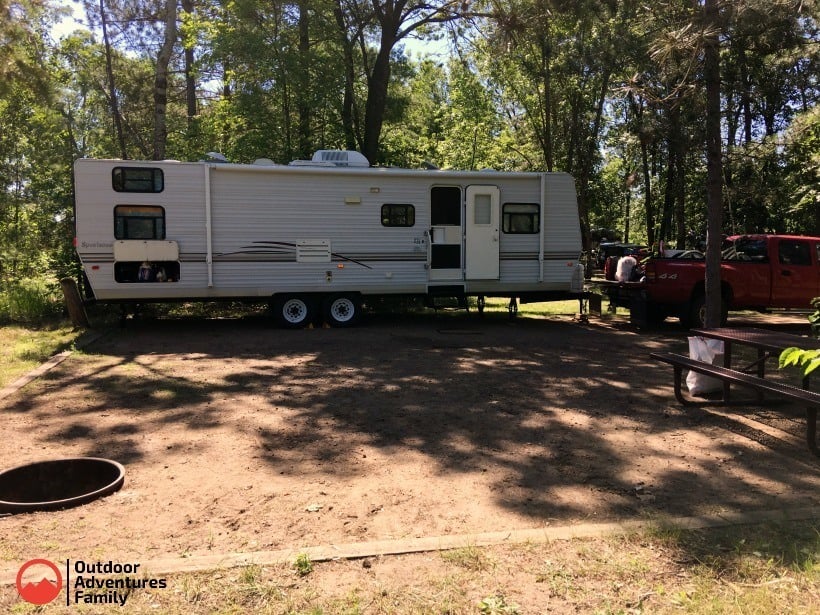 Camping at Gull Lake Recreation Area
Gull Lake Recreation Area is located 11 miles northwest of Brainerd on the Gull River. The campground has approximately 39 RV sites all of which have electrical hookup.
The campsites were very nice but not as private or wooded as they appeared to be from the online photos. The summer of 2015, the Brainerd area was hit with a very severe storm which caused major tree damage at the campground. The culmination of wind damage and the small brush and plants being flattened during cleanup efforts left the sites more open to one another. The smaller plants and shrubs tend to grow back fairly fast, so I would guess in a few years the sites will once again be more private.
Campers also have the option of using very nice restrooms with flushable toilets and shower facilities. There are also a few vault style restrooms throughout the campground. I thought it was interesting to note that these vault style restrooms were built very solid and are used as storm shelters in case severe weather is in the area. I felt the price was very reasonable for all this campground had to offer.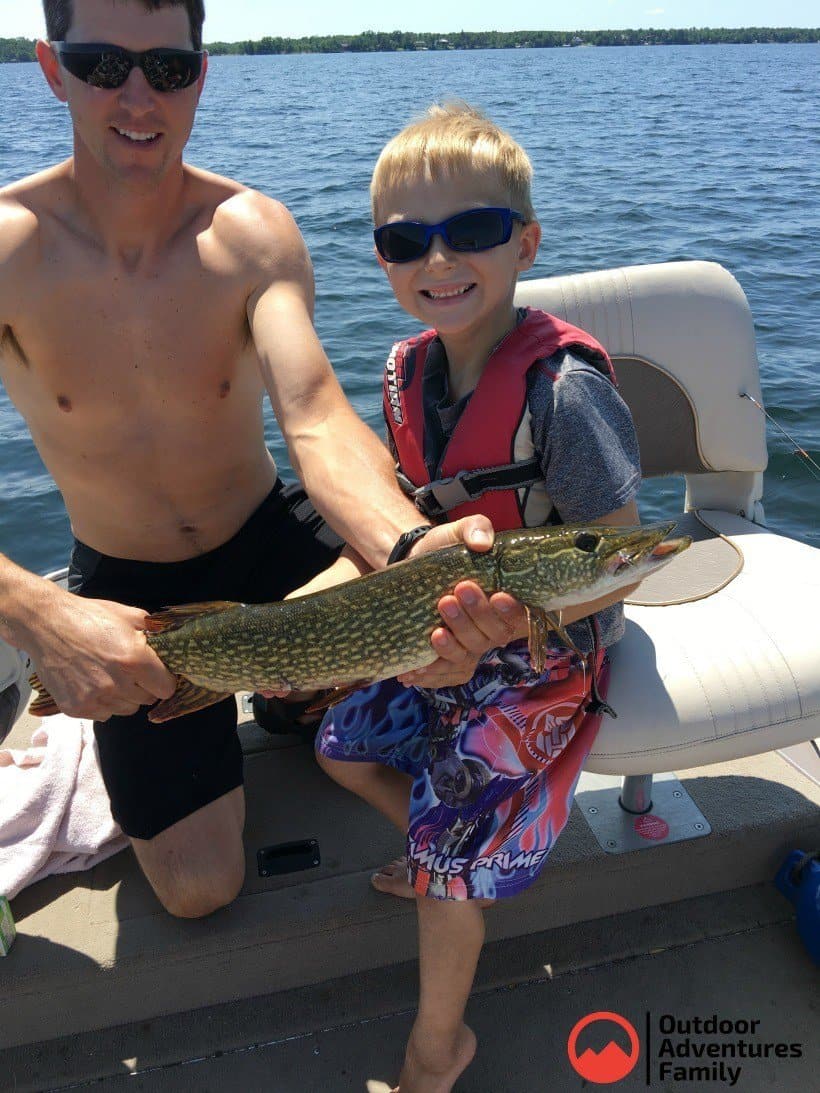 Gull Lake
Gull Lake is beautiful, it is also located on a chain of lakes, which made it very fun to explore with our boat. The main part of the lake is rather large so you need to be mindful of the weather. If the wind picks up the waves can make it challenging to cross in a smaller boat. We did some fishing, the kids loved catching a few Northern Pike.
The boat landing is located across the river from the campground, along with parking for your boat trailer. They have a very nice fish cleaning house at the landing also. One of the major downfalls for me was there is no place to leave your boat on the water while you are at your campsite, so it is a little more work to have to put your boat on and off the trailer every time you use it.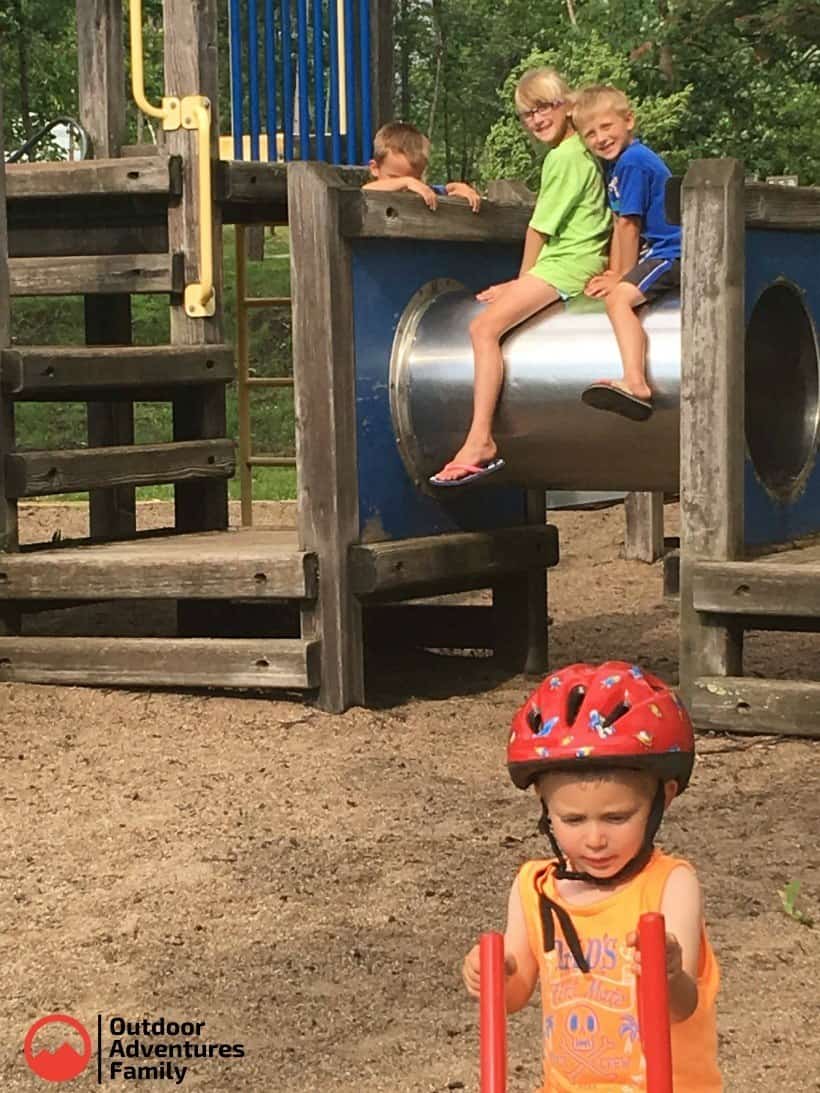 Gull Lake Campground Features
There is a park located right within the campground for the kids to play. Across the dam where the boat landing is there is another park along with the swimming beach and also restrooms. They have a few bbq grills for public use throughout this park area. We were able to do some grilling while watching the kids swim and play at the park which made for a fun afternoon.
PROS and CONS of Gull Lake Recreation Area Camping
PROS
Located on a lake
Playgrounds
Swimming beach
Boat landing
Fish cleaning house
Flushable toilets and showers
CONS
Campsites aren't as private as pictured
Busy road running between campground and recreation area
No docks or slips for long-term boat mooring
Pin Gull Lake Recreation Area