Instant Pot Chicken And Noodles
This Italian Instant Pot chicken and noodles recipe is the perfect quick Instant Pot meal that is satisfying and SO easy! Kids will love it so you don't have to worry about anyone complaining about dinner tonight!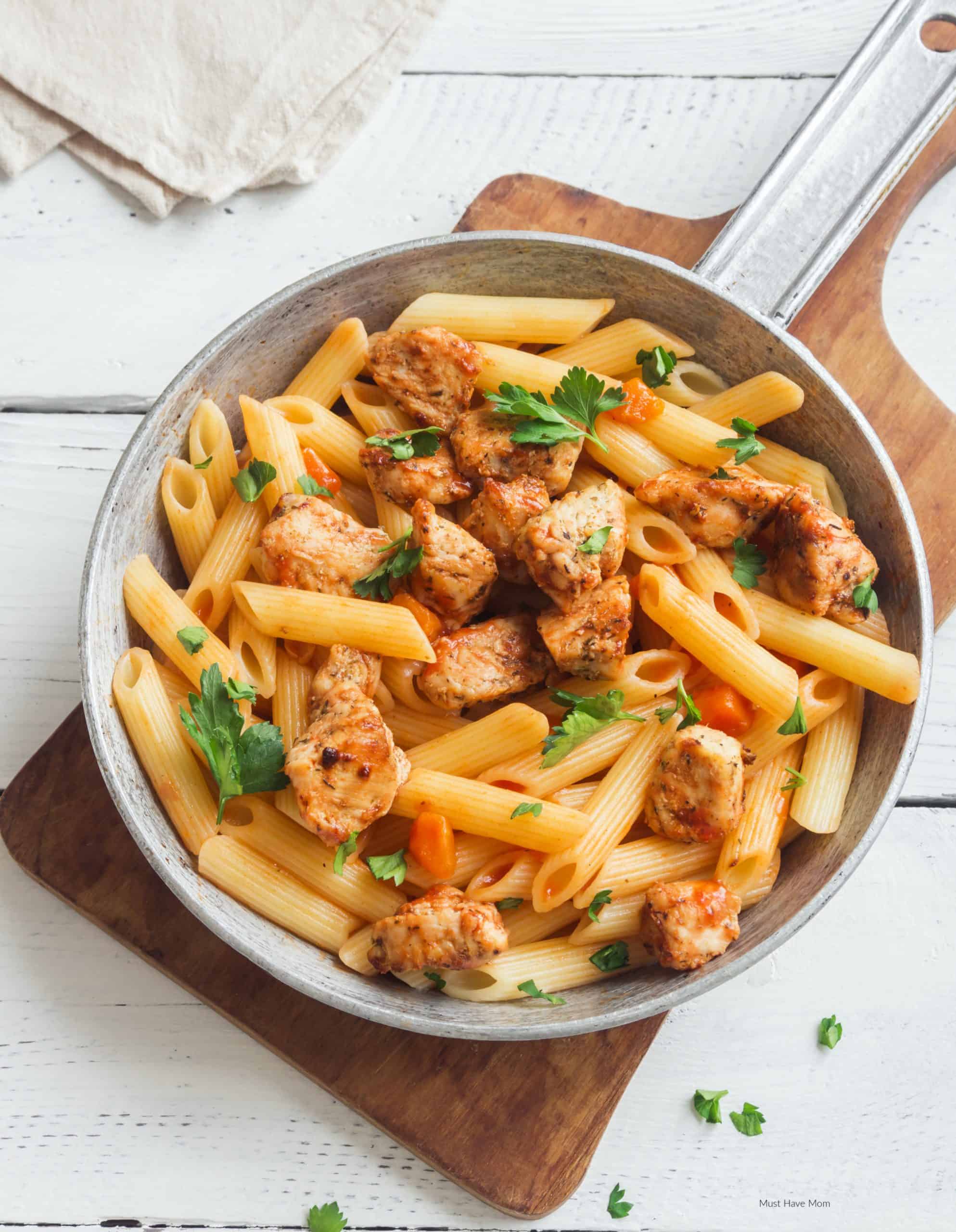 I love easy Instant Pot recipes and this one is a keeper! We are an Italian family with four kids and this one is a real crowd-pleaser at the dinner table. We also love this Instant Pot chicken marsala recipe and this Instant Pot chicken florentine soup recipe.
Instant Pot Chicken and Noodles
My kids love anything that involves chicken and noodles. This recipe is a one-pot meal made entirely in the Instant Pot so you'll only have one pot to clean and you don't have to babysit any pans on the stove. It's an easy choice for busy weeknights or those days you don't know what to make for dinner. Print the recipe below and add it to your rotation!
This chicken and noodles recipe is an Italian spin on the classic recipe. Instead of a creamy white sauce, you'll find a satisfying red sauce in this recipe. My kid's favorite thing is noodles and red sauce so this one is a real winner and I love that I don't have to have 3 different pans going on the stove in order to make it!
Instant Pot Chicken and Noodles Recipe
Print this recipe off and add it to your recipe binder or collection.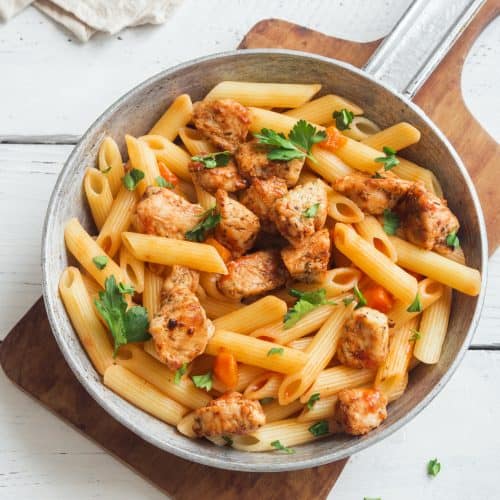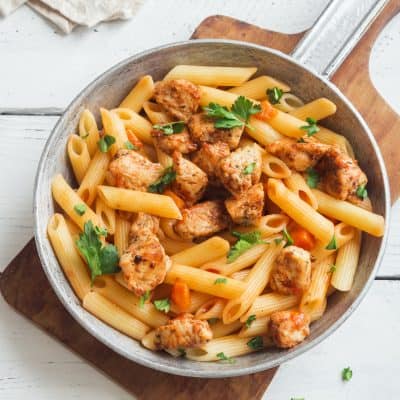 Instant Pot Chicken and Noodles
Easy Instant Pot dinner idea that the whole family will love.
Equipment
Instant Pot

stainless steel inner pot
Ingredients
2

lbs.

boneless chicken breast or thighs

1

sachet dry italian dressing

1

15oz

can crushed tomatoes

1 ½

cup

dry penne pasta

1

tbsp.

olive oil

Water
Instructions
In smaller inner pot, add dry pasta, olive oil and enough water to cover pasta plus about ¼ inch over the top. Stir to mix well. Set aside.

Sprinkle italian dressing over chicken pieces and place them into the pot.

Mix about 1 cup water with crushed tomatoes. Pour over chicken.

Put inner pot on top of chicken. Cover and lock lid.

Set pot to cook on high pressure for 10 minutes. Quick release the pressure once it's done.

Remove inner pot with pasta and chicken from pot, leaving liquid in pot.

Set pot to sauté mode. Bring liquid to boil to make sauce. Add the pasta to the sauce and mix everything together. Serve pasta with chicken.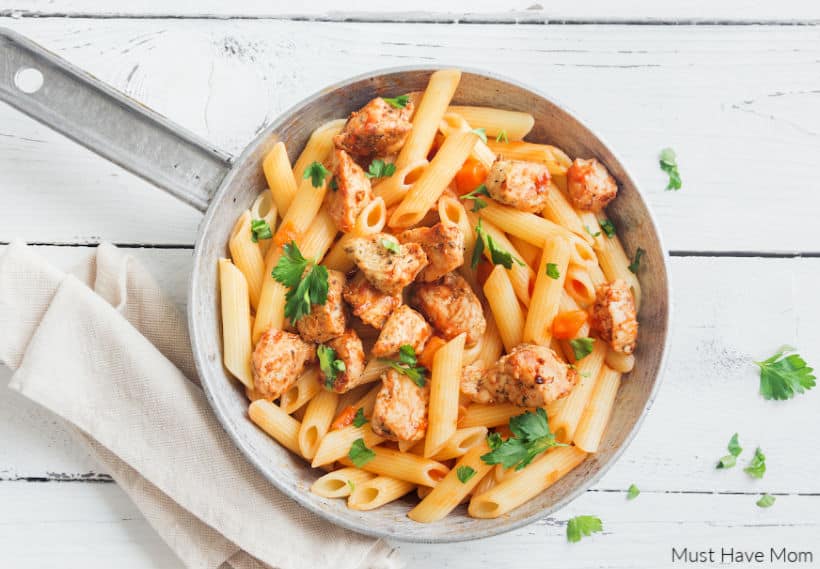 Can I Reheat Instant Pot Chicken and Noodles?
Yes! You can easily reheat leftover chicken and noodles by simply warming them in a saute pan on the stove. Add a little bit of water to the pan to reheat them and warm over medium until heated.
What If I Don't Have A Small Inner Pot?
If you don't have a smaller pot to cook the noodles inside you can just boil water on the stove and cook them on the stove. If you'd like to buy one then I recommend this one.
Can I Use Frozen Chicken?
Yes! You can use frozen chicken in the Instant Pot. I often forget to thaw my chicken breasts and this is no problem. Just add them to the pot and it will cook just fine! No need to add time as long as they are small to medium-sized chicken breasts. Just make sure they aren't stuck together. If they are frozen together just put them under some hot water until they come apart.
Pin Instant Pot Chicken and Noodles