Strawberry Green Tea Recipe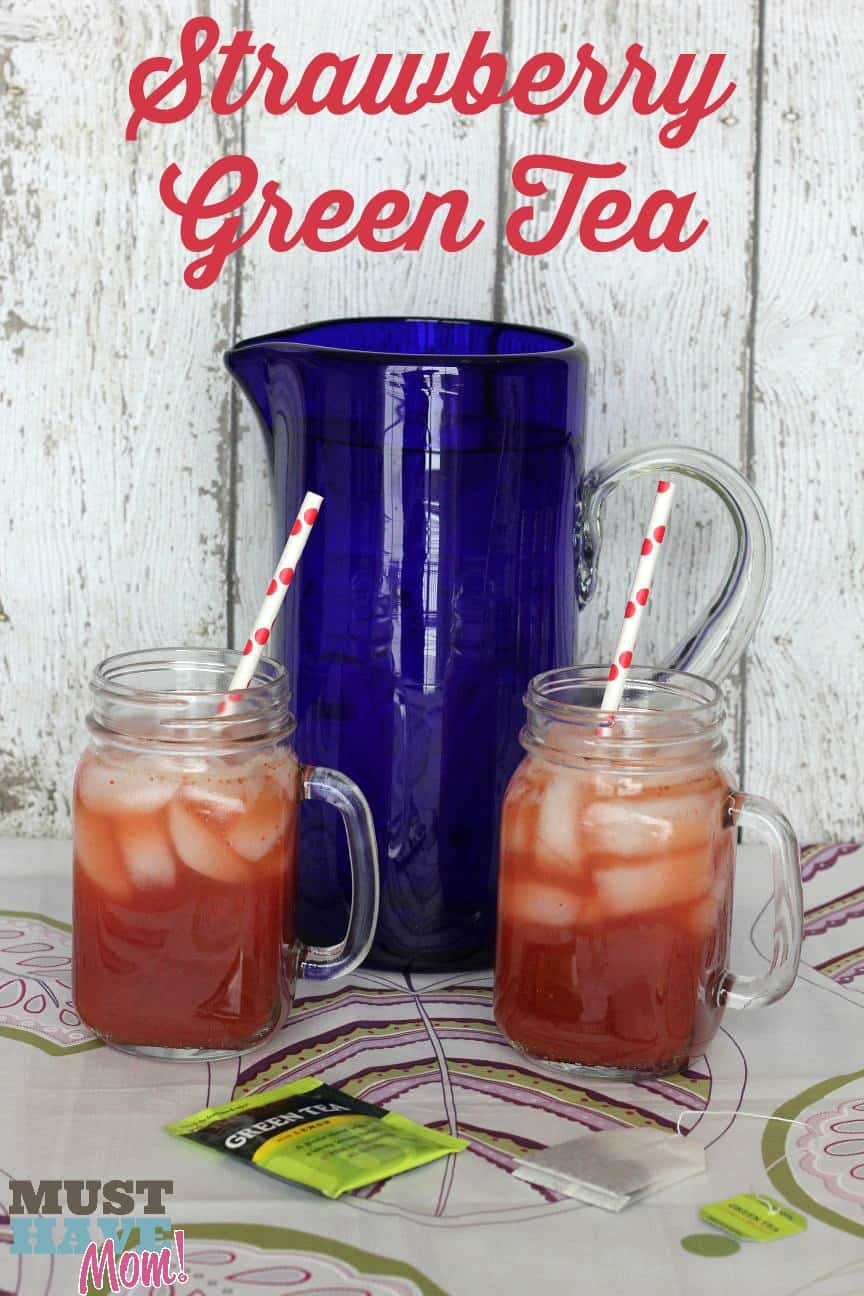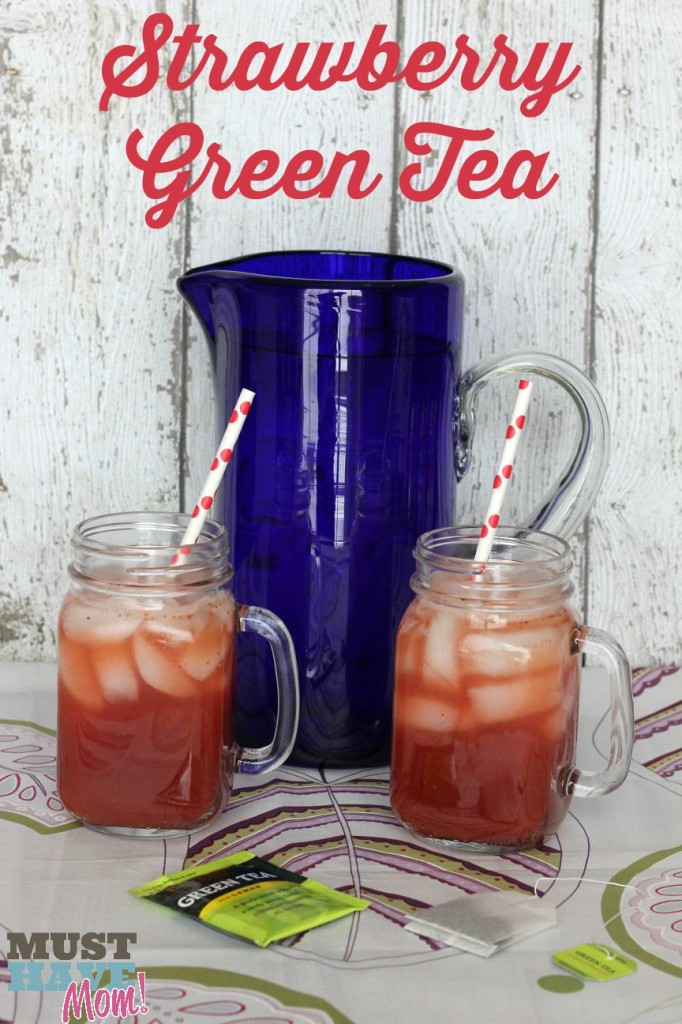 After having a baby last month things have been a whirlwind around here. We've had company galore, all gathering to meet our new arrival, laundry, sleepless nights, 3 other kiddos to take care of and the to do list never ends! My little guy, Brady, is such a blessing and a welcomed new addition to the family. I'm getting used to a new routine and starting to figure out how to juggle it all. While I was recovering from my c-section there were a few things that people brought me that were so helpful as well as a few things that I wish I had during my recovery. How do you spoil a new mom? That's what this post is all about! Plus I'm giving you my favorite Iced Strawberry Green Tea recipe that every new mom deserves to enjoy.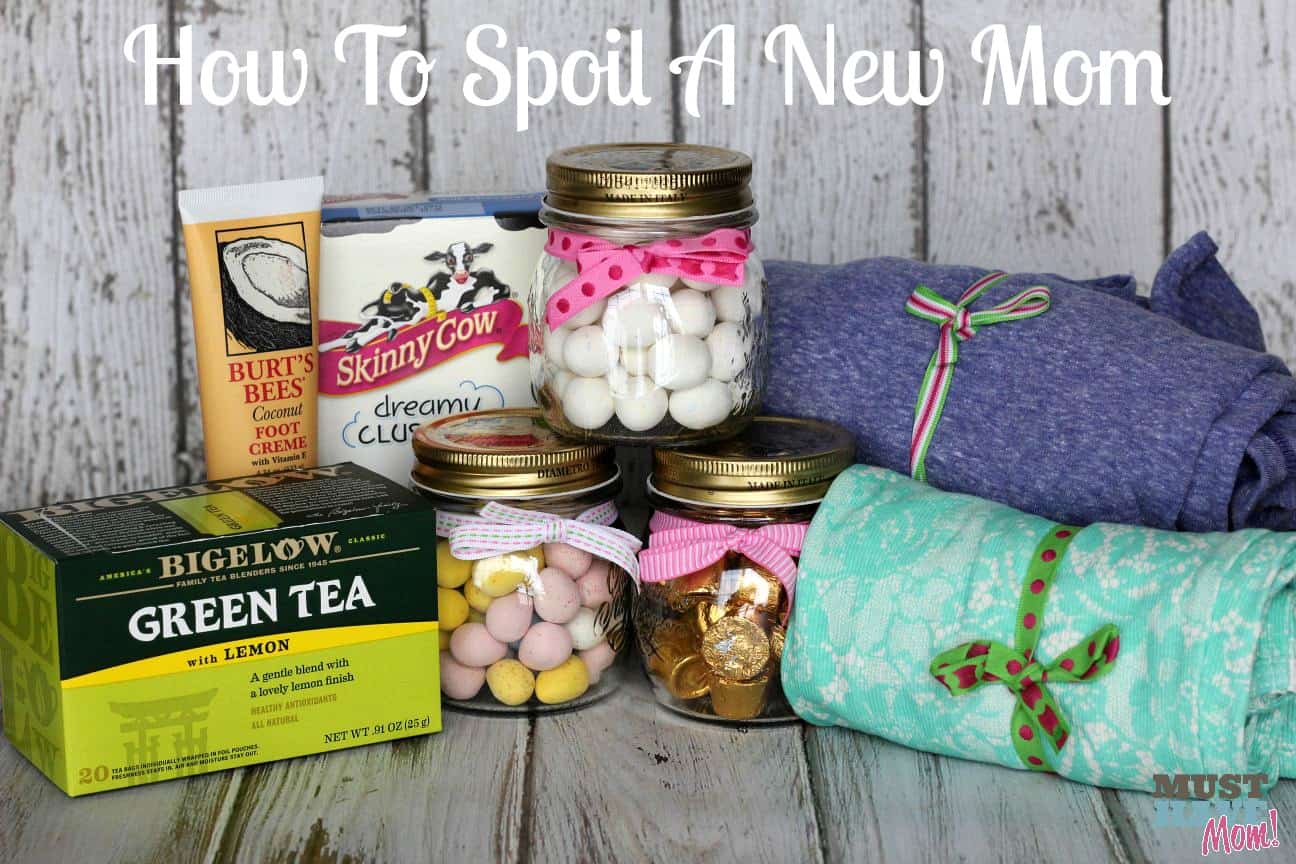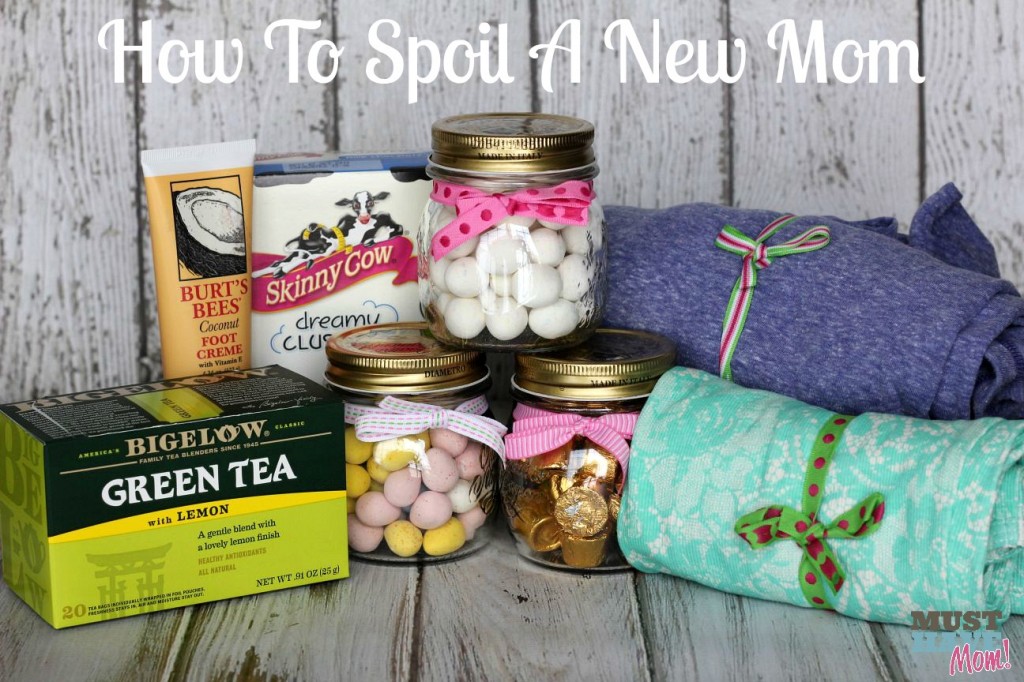 When visiting a new mom and meeting that precious little baby what should you bring to spoil the new mom? It can be a tough question, but having just gone through it I can tell you exactly what I wanted.
I found my Bigelow Green Tea with Lemon at Target in the tea aisle. It's with a myriad of other teas and flavors but it's the best for this recipe! Why should new mamas take advantage of sipping green tea? There are actually many health benefits to drinking green tea:
It is loaded with antioxidants and nutrients that have powerful effects on the body. This includes improved brain function, fat loss, a lower risk of cancer and many other incredible benefits.
Green Tea Can Kill Bacteria, Which Improves Dental Health and Lowers Your Risk of Infection.
Some studies show that green tea leads to increased weight loss. It is particularly effective at reducing the dangerous abdominal fat.
Green tea was used in traditional Chinese and Indian medicine to control bleeding and heal wounds, aid digestion, improve heart and mental health and regulate body temperature.4 Recent studies have shown green tea can potentially have positive effects on everything from weight loss to liver disorders to type 2 diabetes.
Green tea is considered one of the world's healthiest drinks.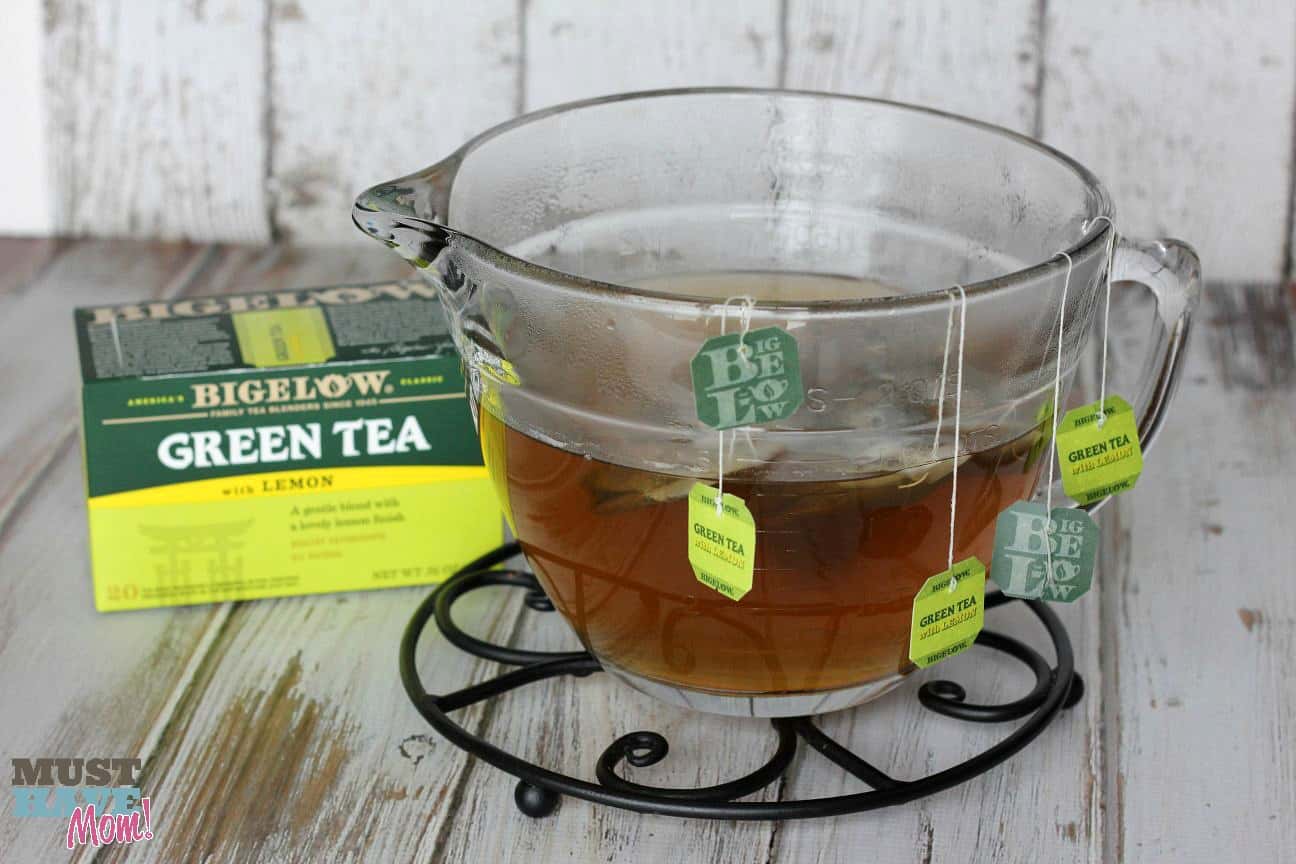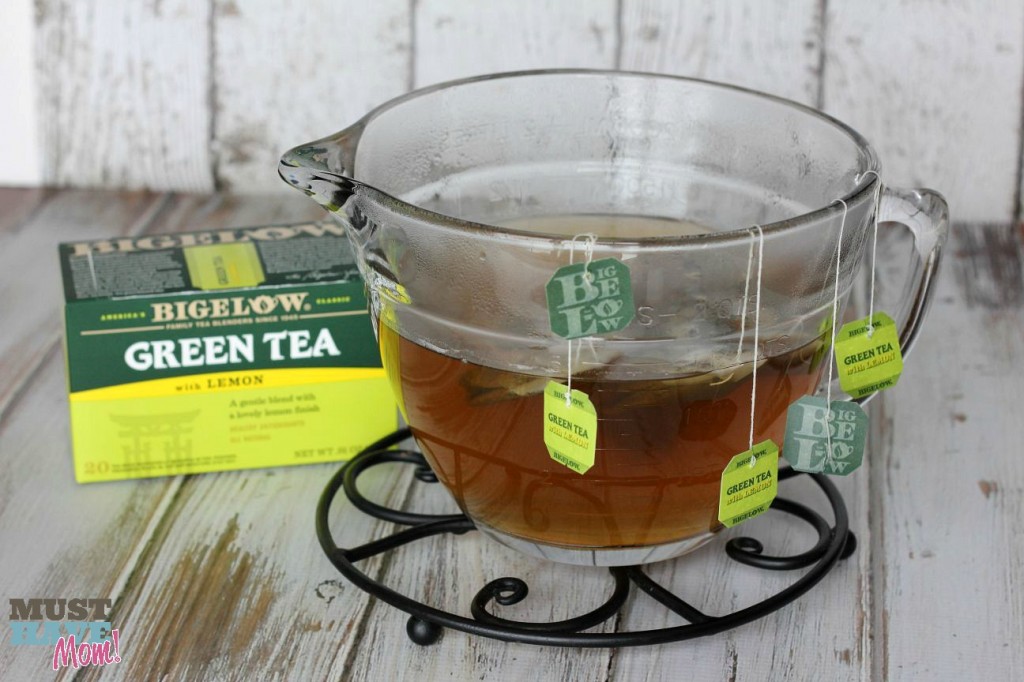 Before going to visit a new mom, brew up some green tea and make her some Strawberry Green Tea! First you need to boil 5 cups of water and pour it over 5 Bigelow Green Tea with Lemon tea bags and let it brew for 5 minutes.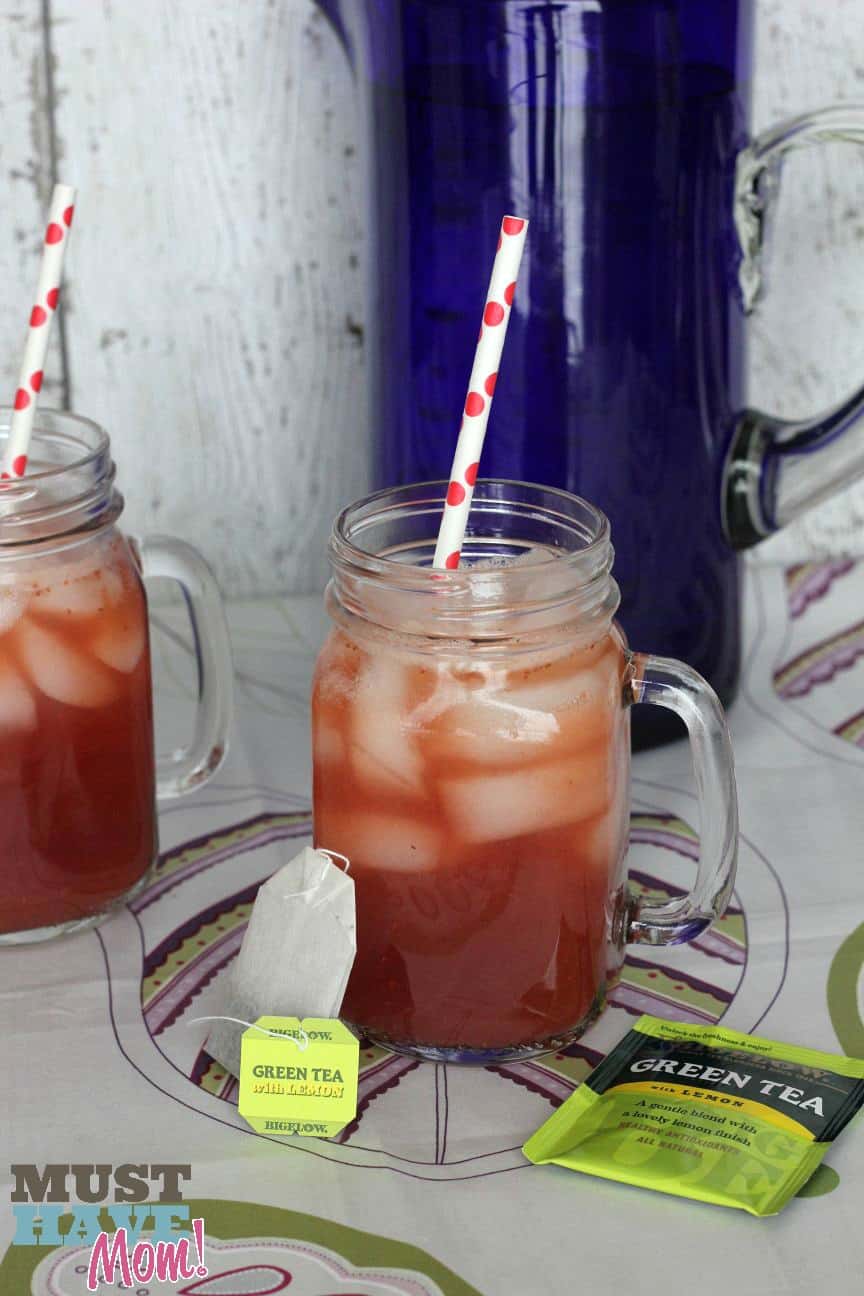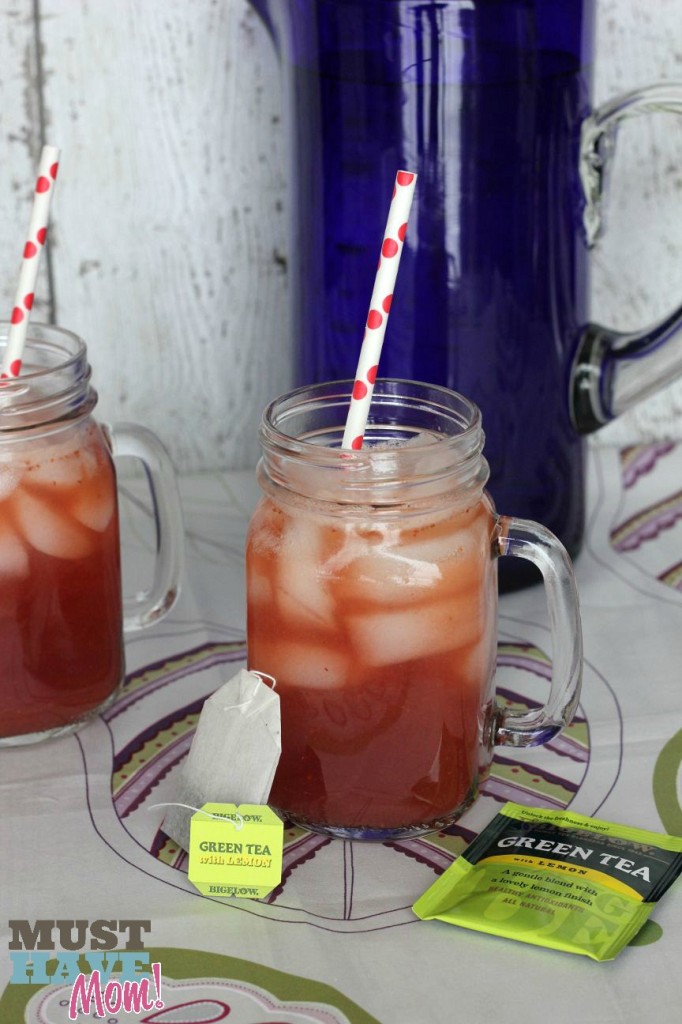 Mix it with your strawberry syrup (see recipe below) and chill. Serve chilled over ice. It's sooooo good!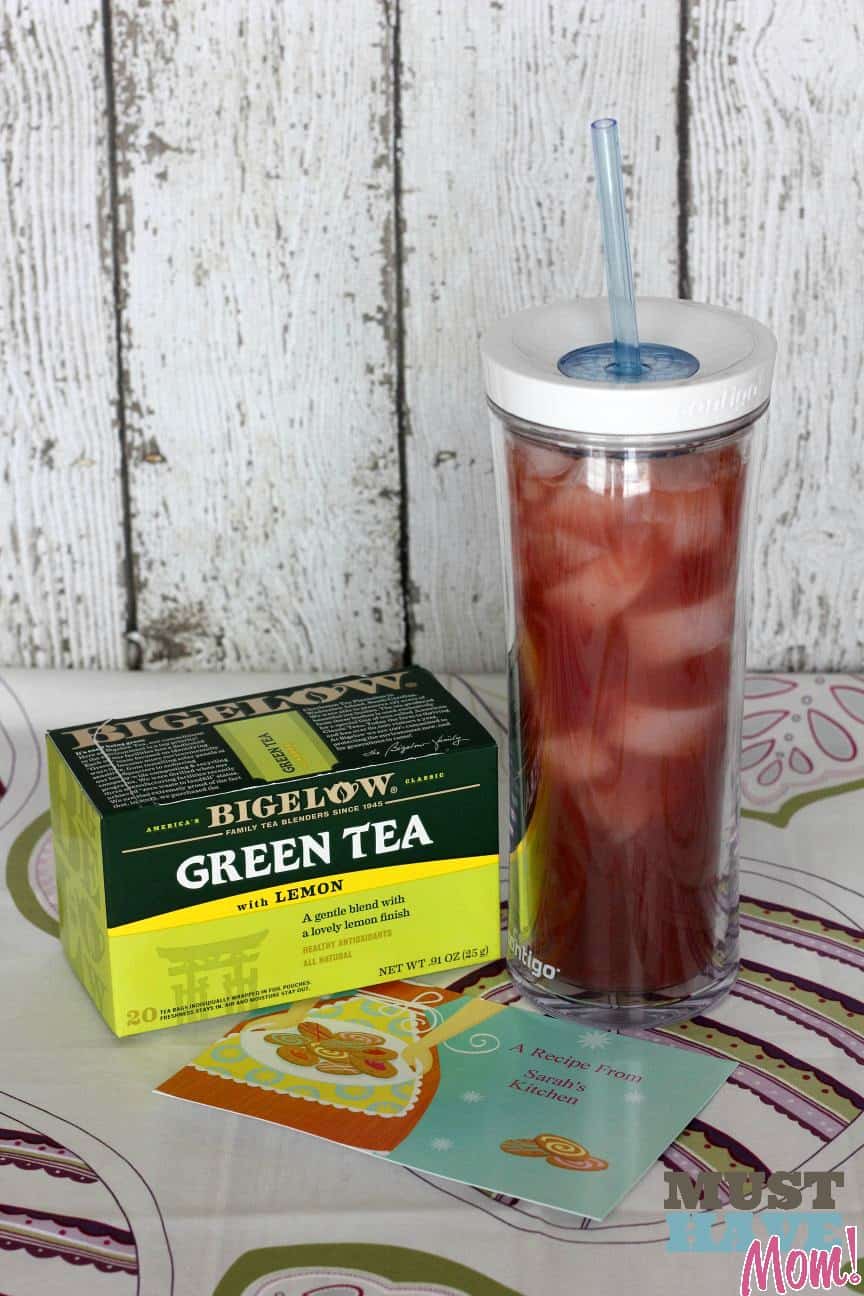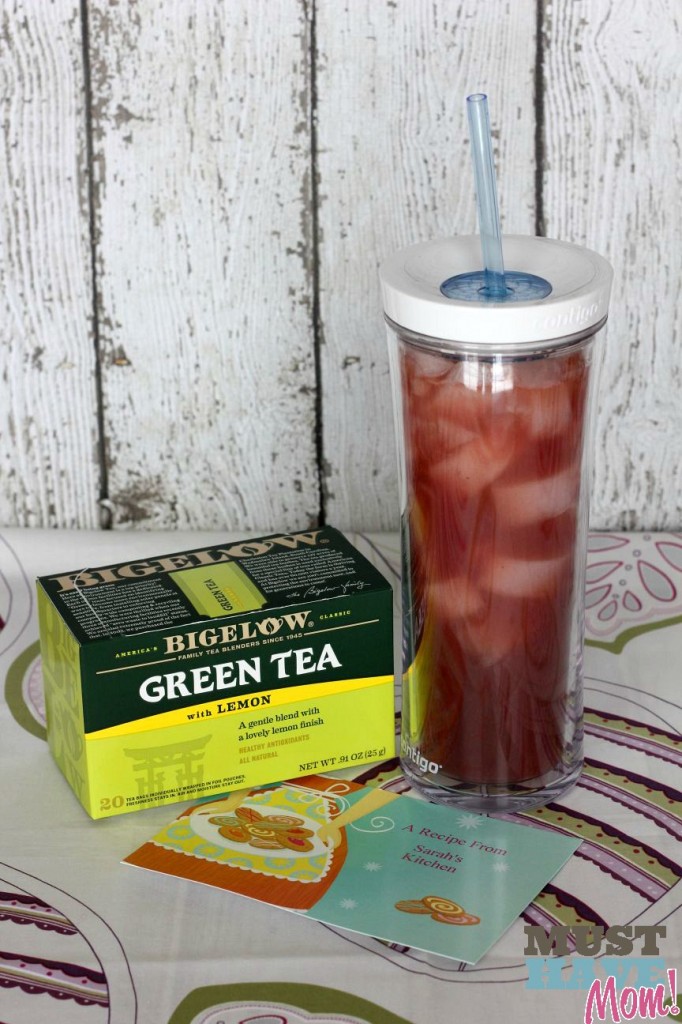 Since new moms are always on the go, taking care of baby's every need, pick up a covered, insulated straw cup that she can enjoy her strawberry green tea in. I LOVE my insulated straw cup because I can carry it with me through the house and on the go and always stay hydrated which is particularly important for breastfeeding moms.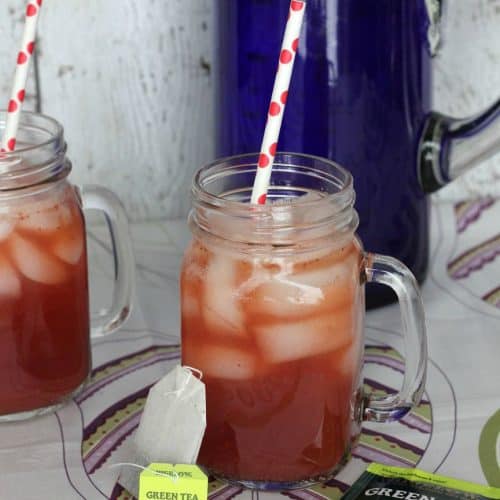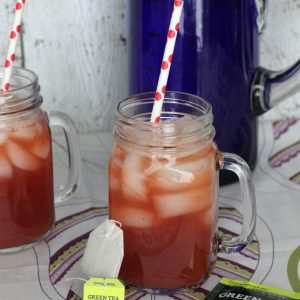 Strawberry Green Tea Recipe
Ingredients
1

Pint

Strawberries

washed and hulled

1

Cup

Sugar

to taste

5

Cups

Water

5

Bigelow Green Tea with Lemon tea bags
Instructions
Place hulled strawberries in blender and puree until smooth.

Pour in medium saucepan and add sugar.

Bring to boil.

Remove from heat and set aside to cool.

Bring 5 cups cold water to a boil.

Pour over 5 tea bags and let brew for 5 minutes.

Mix strawberry mixture and green tea together and chill.

Serve chilled over ice.
You can follow Bigelow Tea on Facebook and Twitter for more great tips!
What is your favorite way to drink Green Tea? What tips do you have for spoiling a new mom?
If you enjoyed this post then you will also like this one: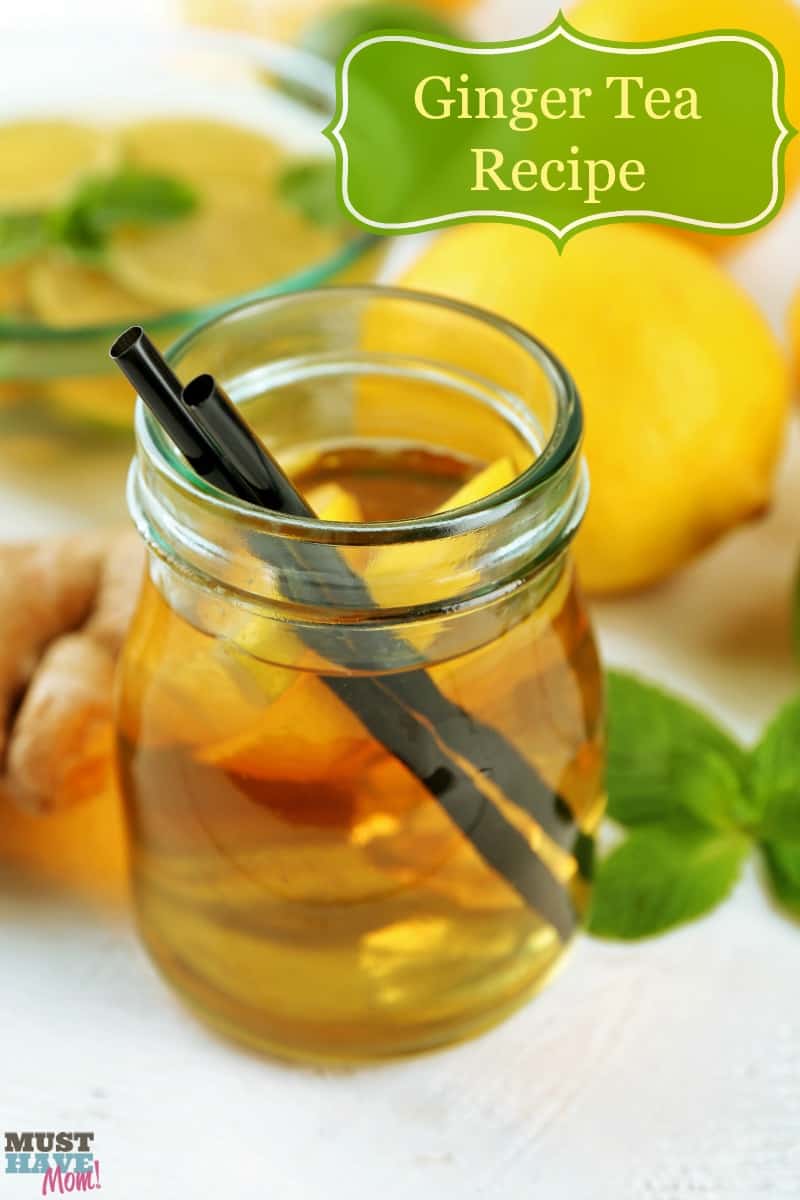 *This #TrendTea post brought to you in collaboration with #CollectiveBias. All opinions are my own.