Reindeer Cookies In A Jar Recipe & Instructions With FREE Printable!
This is a sponsored post written by me on behalf of BIC®. All opinions are 100% mine.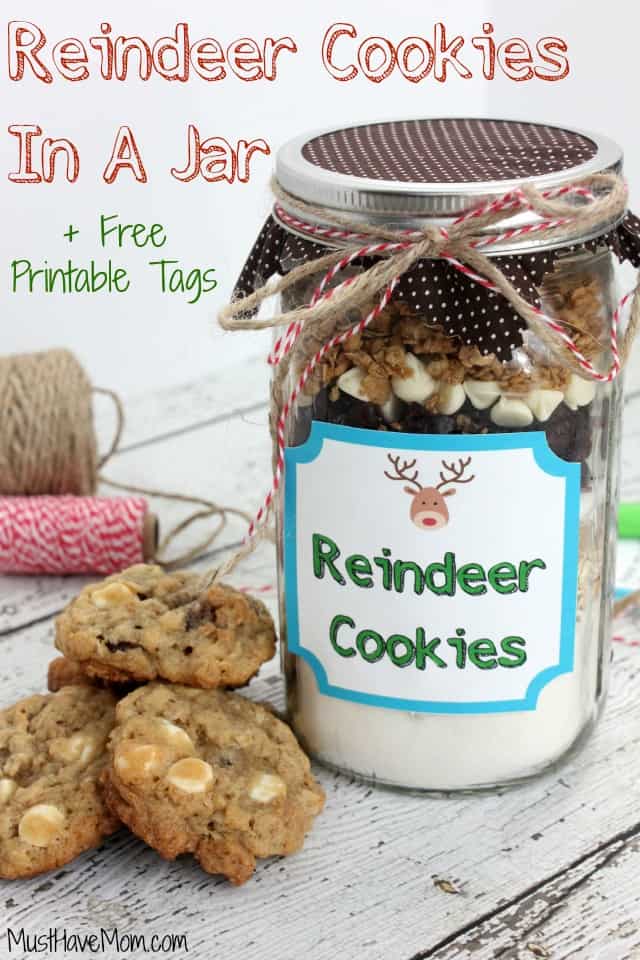 These Reindeer Cookies are so amazing! They are a combination of white chocolate chips, granola, dried cranberries and oats. They taste divine and they didn't last long at my house! Not only is this recipe just plain great, it's also the perfect cookies in a jar recipe! It makes beautiful layers in your jar and fits perfectly, filling the jar! I've also got a free printable for you so they can have beautiful tags! These are a fun gift and they are quick and easy to put together too!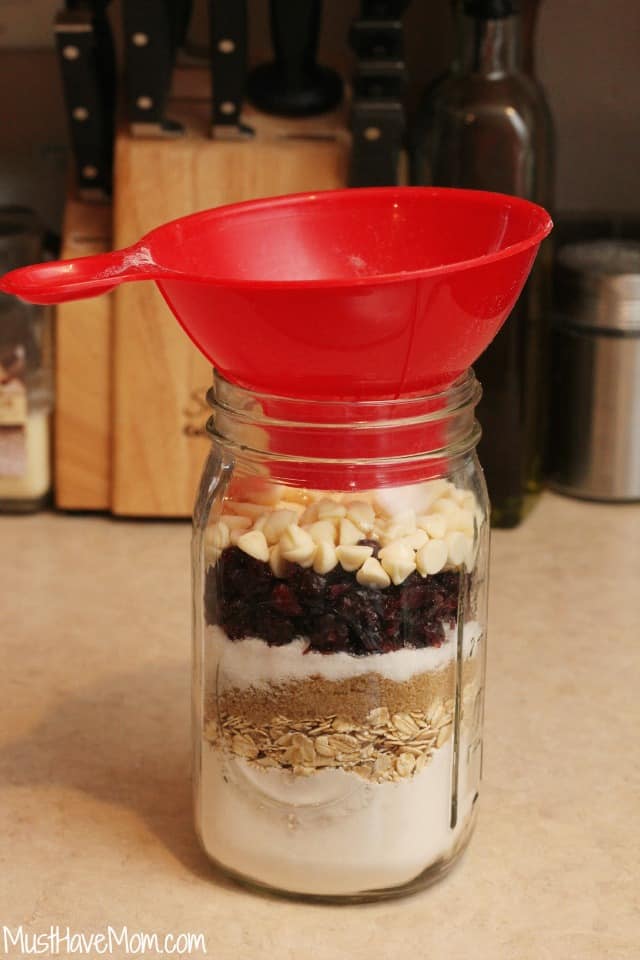 To make Reindeer Cookies in a jar you are simply going to layer the dry ingredients in a wide mouth, quart size canning jar. These can be found at most hardware stores or in the canning section of big box stores in the Fall. Add ingredients, one at a time in this order: Mix together flour, baking soda and salt in a separate bowl and add to the bottom of your jar. Then add, one layer at a time: oats, brown sugar, white sugar, dried cranberries, white chocolate chips and finally granola.
To make it easier to fill and layer your jars nicely I recommend using a wide mouth canning jar and a wide mouth funnel. These aren't necessary but they do make the job easier. As you fill your jar with each ingredient, layer it nicely and pack it down a little with a spoon. Put a piece of fabric over the lid before securing the ring to the jar. I also used bakers string and twine to tie a bow around the ring to make it more decorative.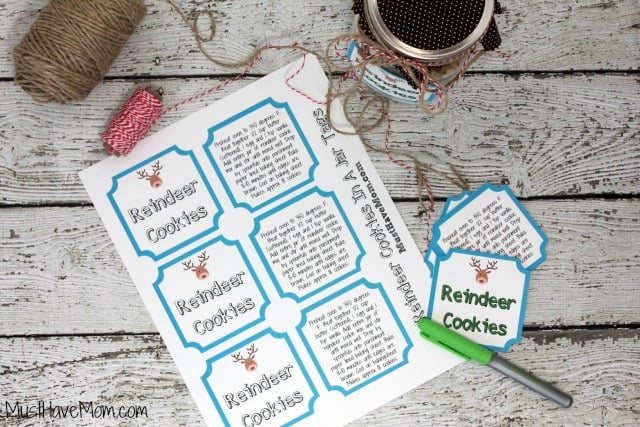 Then print off these 
free printable reindeer cookies in a jar tags
. Print on an 8×11 piece of white card stock paper. A thicker paper will hold it's shape better when you stick them to the jar.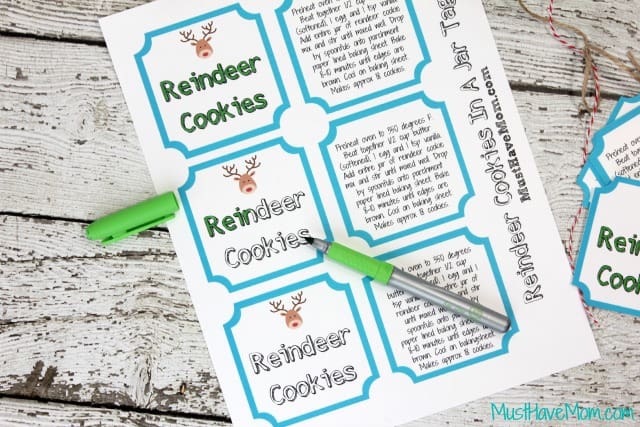 Then color in the "Reindeer Cookies" letters using a BIC Mark-It™ permanent marker. I used the Key Lime color!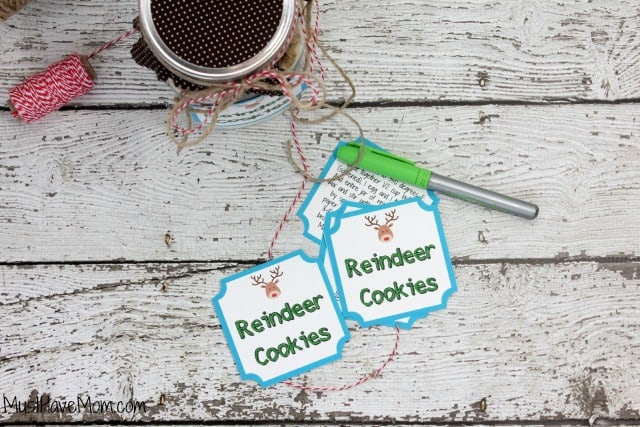 Then carefully cut out each tag, following the outer edge of the label as a guide for cutting it out.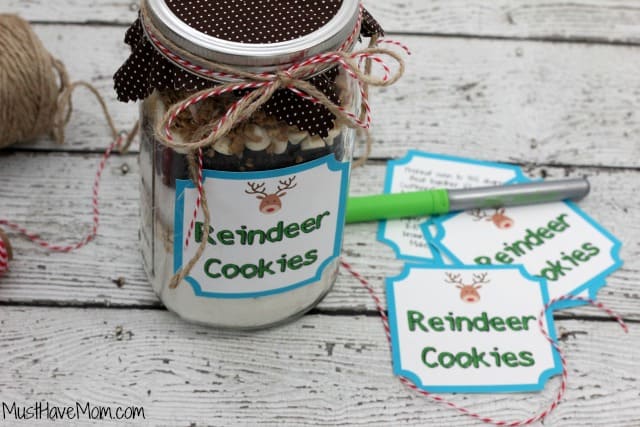 Use permanent double sided tape to affix the "Reindeer Cookies" label to the front of the jar.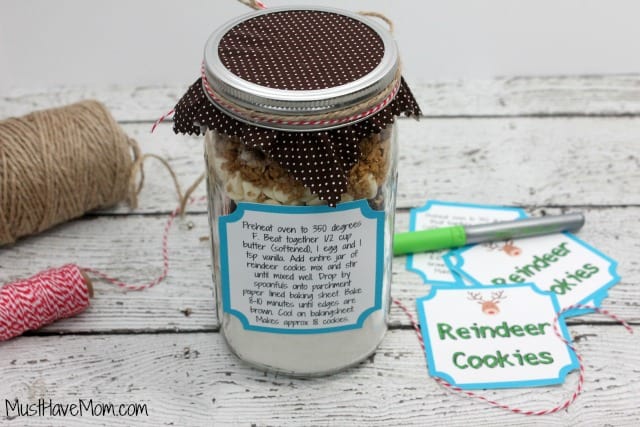 Use double stick tape to affix the directions to the back of the jar.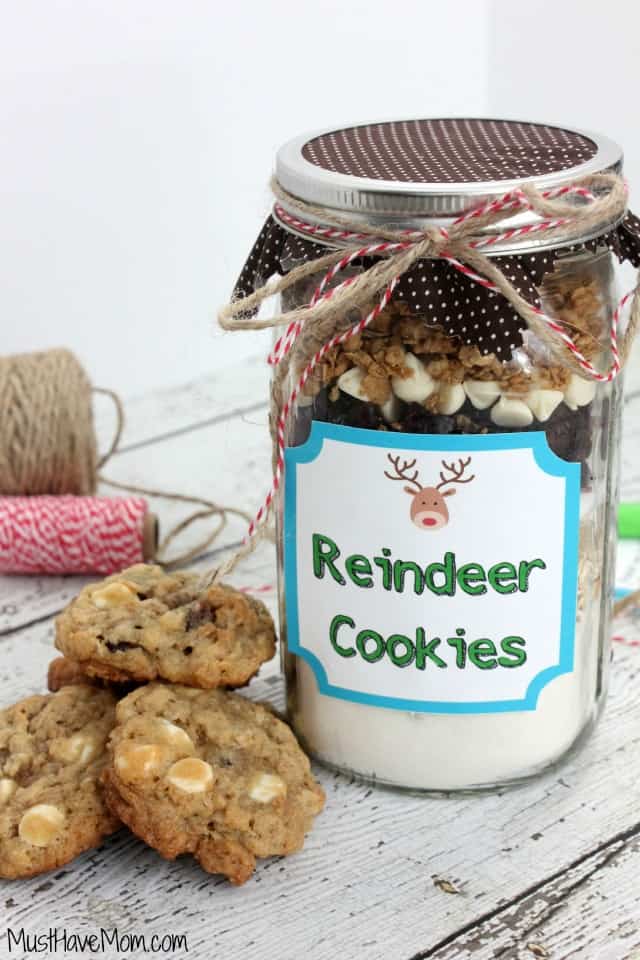 Now the lucky recipient of the cookies in a jar just has to dump the mix in a bowl and add butter, an egg and a teaspoon of vanilla and bake them! They are SOOO good!
You can print off the full reindeer cookies in a jar recipe or pin this recipe for easy finding later!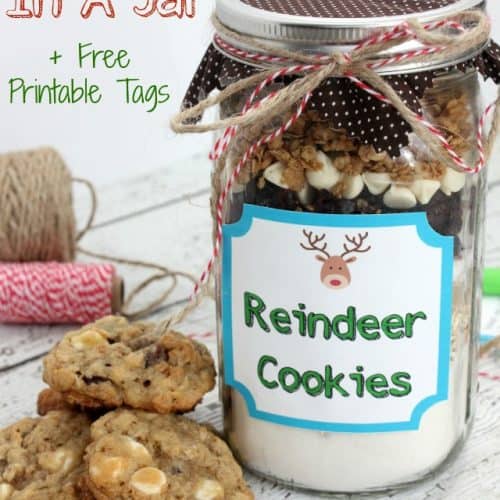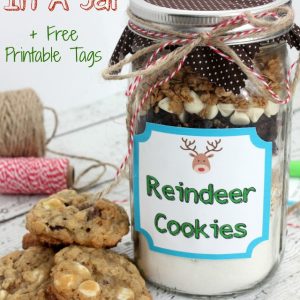 Reindeer Cookies In A Jar + Free Printable Tags!
Easy cookies in a jar recipe that can be layered in a quart size jar for gifting.
Ingredients
1

glass

quart size mason jar

1

cup

+ 2 Tbsp flour

1/2

tsp

baking soda

1/2

tsp

salt

1/2

cup

oats

old fashioned oatmeal - uncooked

1/3

cup

brown sugar

1/3

cup

white sugar

1/2

cup

dried cranberries

1/2

cup

white chocolate chips

1/2

cup

granola
Instructions
Mix together the flour, baking soda and salt in a small mixing bowl.

Put flour mixture into the bottom of the jar. Using a canning funnel makes this easier.

Then layer each ingredient individually, creating pretty layers:

oats then brown sugar, then white sugar, then cranberries, then white chocolate chips, then granola. Pack down each layer with the back of a spoon as you go.

Print off free labels and affix to the front and back of jar.
To bake:
Dump jar in large mixing bowl and add 1/2 cup softened butter, 1 egg and 1 tsp vanilla. Mix well and drop onto a cookie sheet lined with parchment paper.

Bake at 350 degrees for 8-10 minutes.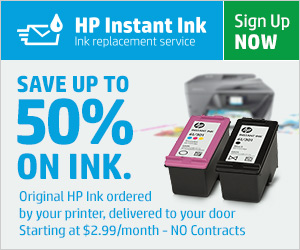 One more tip mommy-to-mommy, if you have a printer and love printing free printables, photos, checklists and more then you definitely need to sign up for HP Instant Ink and save 50% on your printer ink! I have been personally using this service for years and print up to 100 pages a month and never worry about how much ink I am using. When your printer starts running low it automatically orders more ink and it shows up at your door! No postage fees! And with plans starting at just $2.99 you can quit worrying about how much ink you are using and print all the color photos and printables you want! This is the best way to save on printer ink!
Sign up today
and start saving money on your ink.
Do you know someone who would love to receive these cookies in a jar?