Summer Fun for Kids with Hot Wheels Pleybox Unboxing
Summer will be here before you know it. With that include the cries of "I'm bored"! This summer I am getting prepared early for Summer Fun for Kids by stocking up on craft supplies, and our newest boredom buster, the Hot Wheels PleyBox.
Summer Fun for Kids with Hot Wheels Pleybox
My kids love Hot Wheels. I've always been thrilled at the hours of fun a new car can provide. So when I learned about the Limited Edition Hot Wheels 'Challenge Accepted' box I knew it would be a great way to provide summer fun.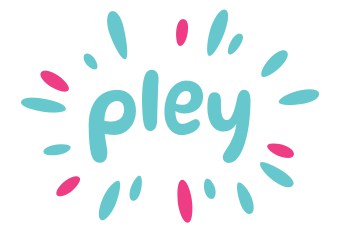 Benefits of Pleybox
Pleybox isn't just another box of toys that will wind up in a pile of never played with toys. Each toy is designed to encourage creativity and imagination. With Pleybox, you get a new box every couple of months that are designed to work together with past boxes.
PleyBoxes are designed to boost creativity, develop problem solving skills, boost confidence, and encourage good sportsmanship.  What other toys can claim the same thing?
Reasons to Join Pleybox Subscription Box
Pley is the leading monthly toy service. With Pley, kids play with the brands they love and use their creativity and imagination, while parents save money, reduce clutter and conserve the environment. A Pley Box will contain toys perfect for your child and their age.
What's Included In Hot Wheels Pleybox
The latest Pleybox was full of great toys. Included in this box was:
Cyber Speeder, an early edition car – get it months before its release to the market (MSRP: $1.99)

Turn Kicker, a Track Builder extension (MSRP: $9.99)

Exclusive Hot Wheels T-Shirt (MSRP: $15.00)

Clamp (MSRP: $3.99)

Awesome racing tracks (MSRP: $2.99)

Additional cars (MSRP: $3.98)

Activity Book featuring fun activities and facts (MSRP: $3.99)

a customizable box that adapts to inspire 3+ exclusive stunt creations (MSRP: $7.99)
Each Pley Box in the Hot Wheels Challenge will include a special car and t-shirt in every box. The special car is available in the subscription box many months before it ever hits the store shelves, meaning you get it early. Also included is a track-builder stunt in every box along with 3 more cars, more track and a Hot Wheels activity book.
What's even cooler is it's designed to construct, over several months, into a mega track designed exclusively for Hot Wheels 'Challenge Accepted' subscribers! The total contents of this box would easily retail for over $45 but it sells for only $22.99!

Why It's Fun
This Playbox is themed around gravity and drag and will help foster learning while racing cars.  Even though eventually the track will be complete, it is made to be played with right away. The track can be put together in any way your child wants and they can make the track theirs by including jumps, loops, and more. These tracks even work perfectly when coupled with items around the house. Make you car jump the Pleybox or use a ball to add lift.
Not Into Hot Wheels?
If you are looking for summer fun for kids but don't have a little one who loves Hot Wheels, Pleybox still has you covered. Check out their Disney Princess Pleybox or National Geographic Kids Pleybox.
Pin Hot Wheels Pleybox Unboxing