It was a normal spring day like any other day, until I heard my 7-year-old screaming in a way that every mother dreads. I immediately had a pit in my stomach and feared the worst.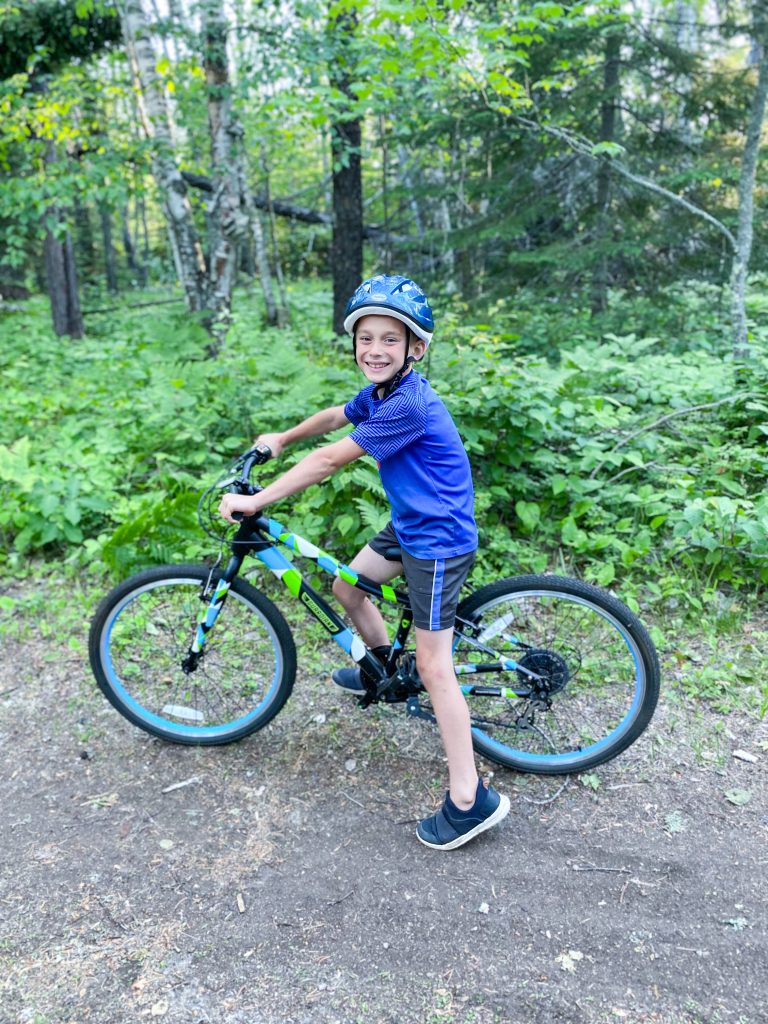 My youngest child, Brady, was riding his bike that spring day. He was at the top of a very big and very steep hill on our property. The kids never ride their bikes down the hill. It would not be safe. He was just "testing out his brakes" as he told me, at the top of the hill when some leaves underneath him caused him to start going down the hill with no way to stop. He screamed the whole way down and shut his eyes so he wouldn't have to see what was coming next. He crashed into a fallen tree near the bottom of the hill and went over the handlebars, landing on another downed tree. All of his siblings were there and witnessed the crash as they chased after him attempting to catch him but ultimately being unable to as he was just going too fast down the hill. It was traumatic for everyone.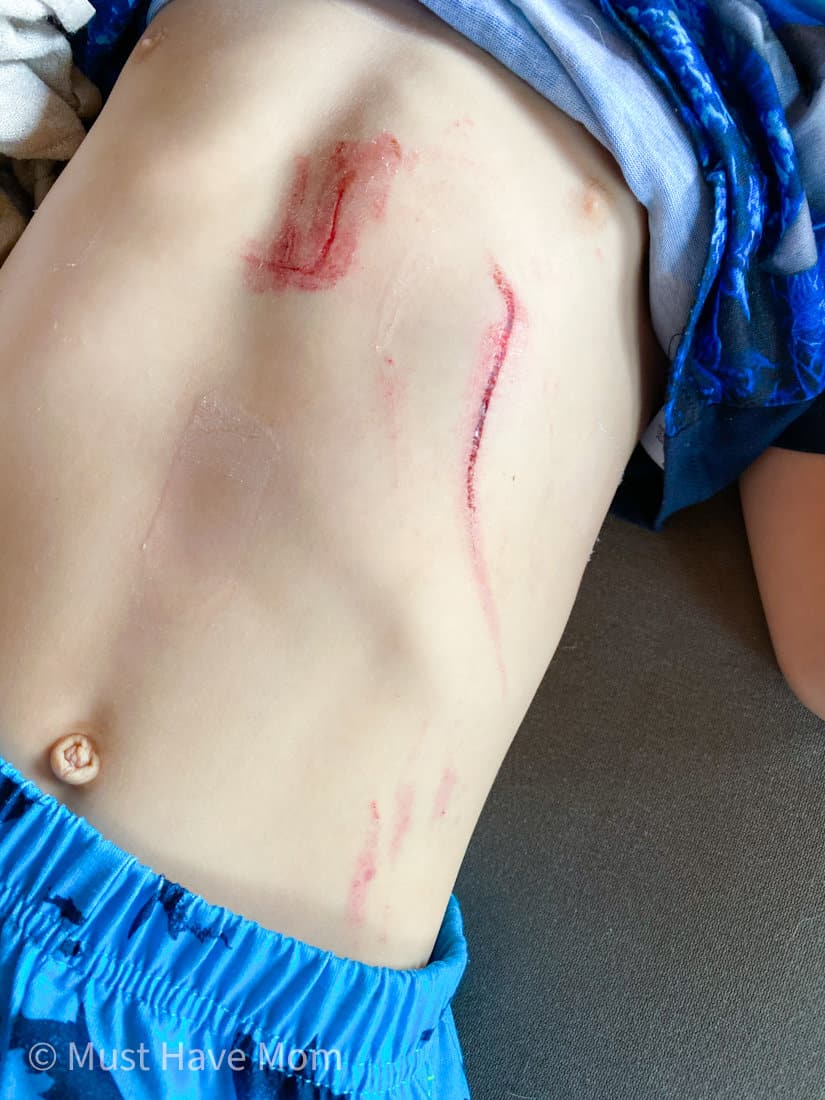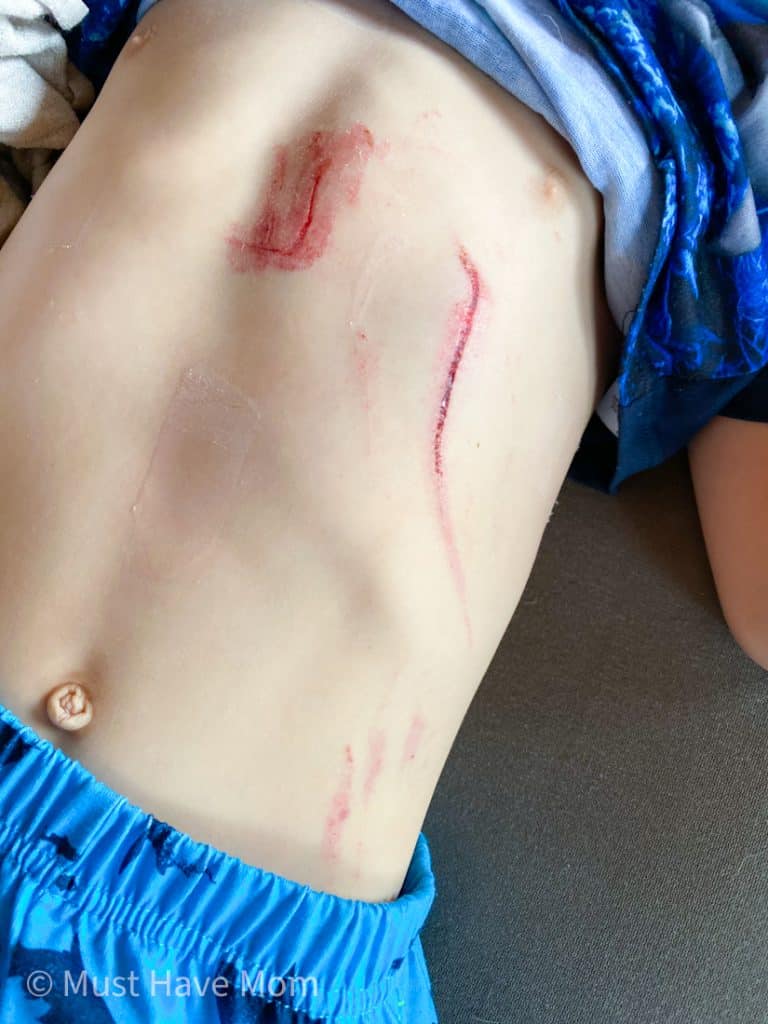 He ended up with some nasty scrapes and still has the scars over a year later. He miraculously didn't break any bones or puncture his lungs with the tree branches he landed on.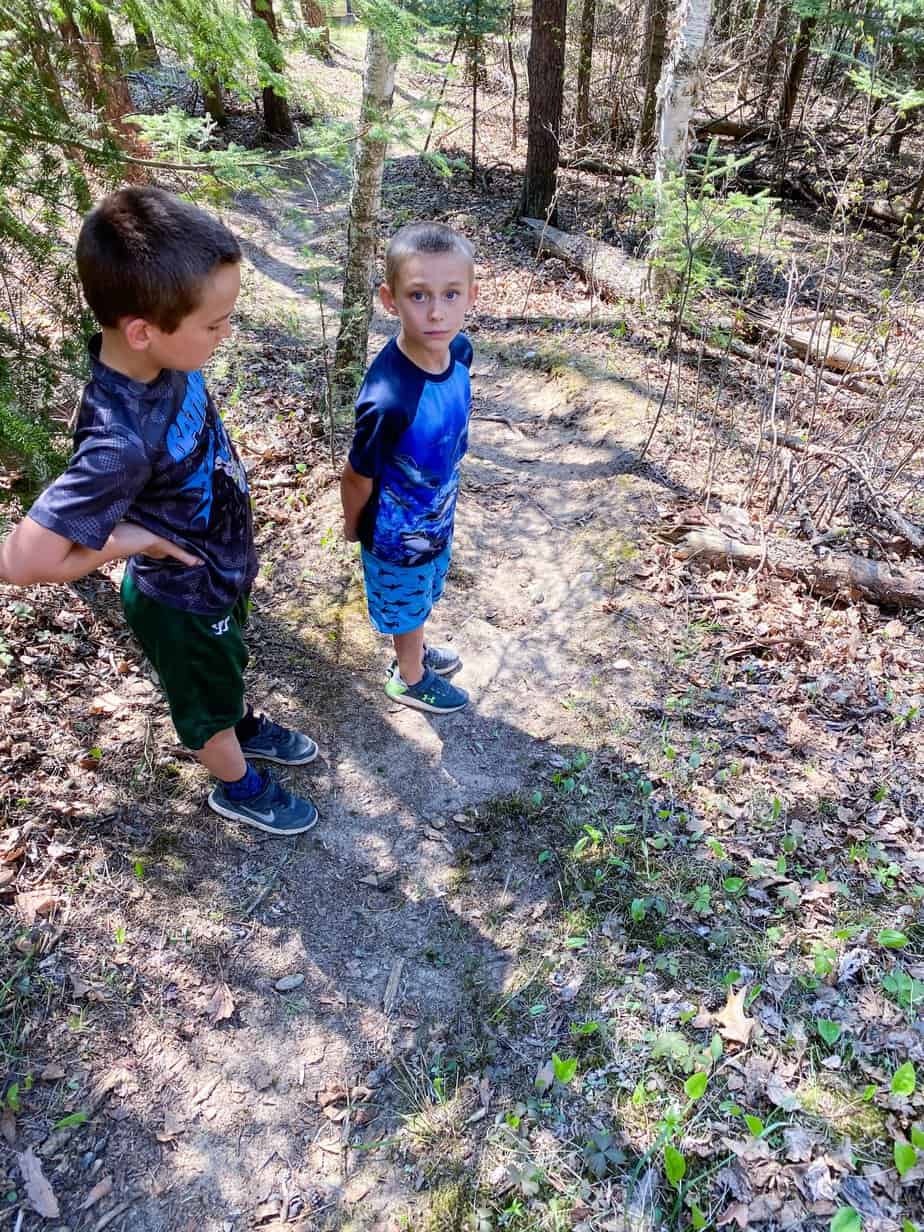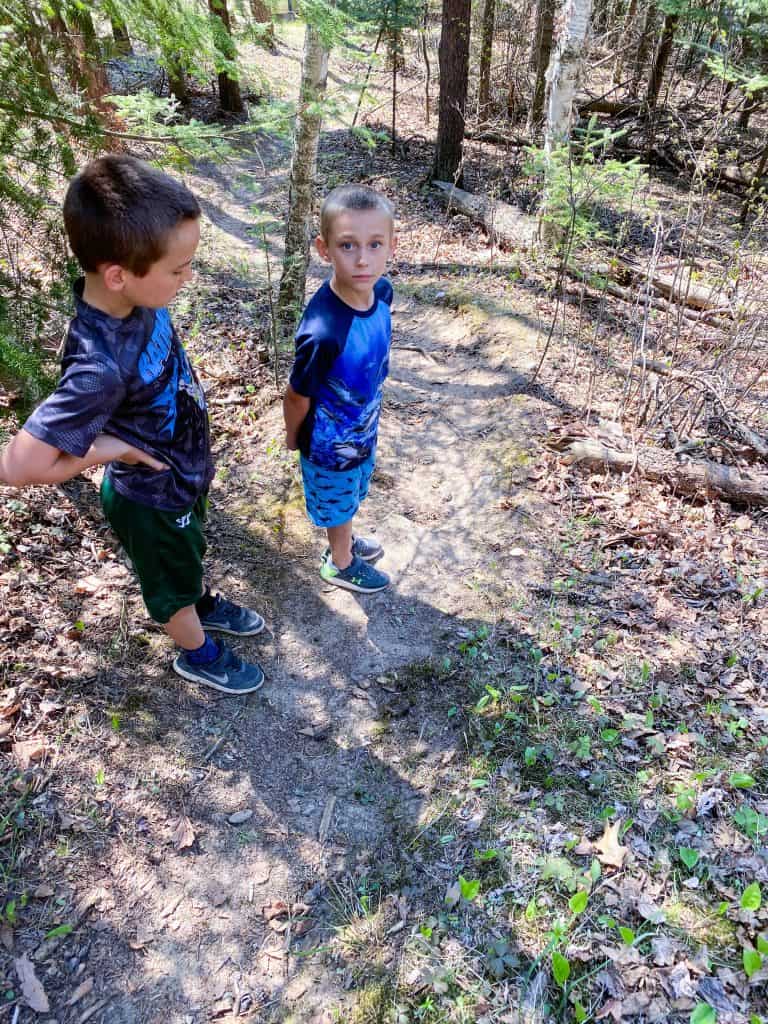 It was very traumatic for him to go through and he was very hesitant to get on a bike again. I set out to find the safest bike available for him so that he could feel confident again doing something he loved, biking.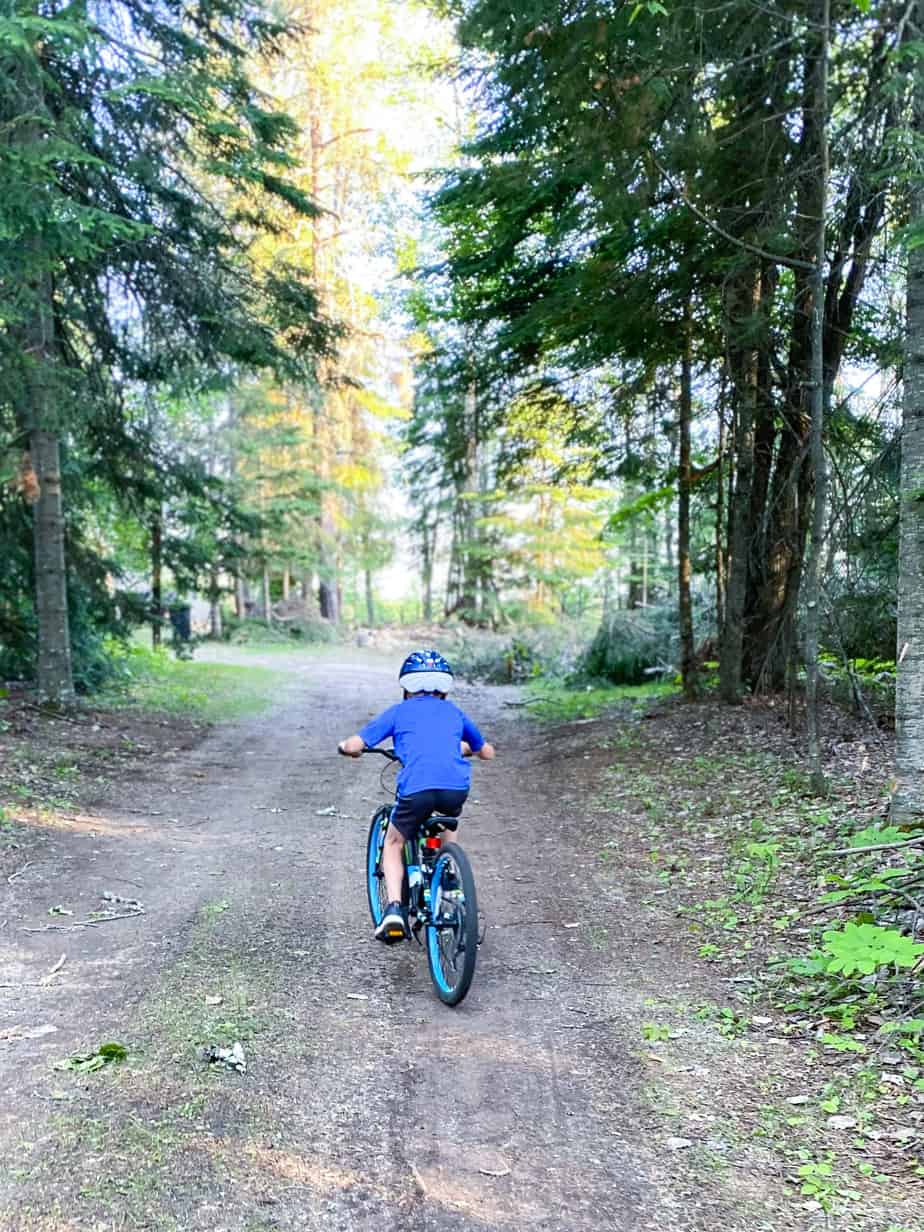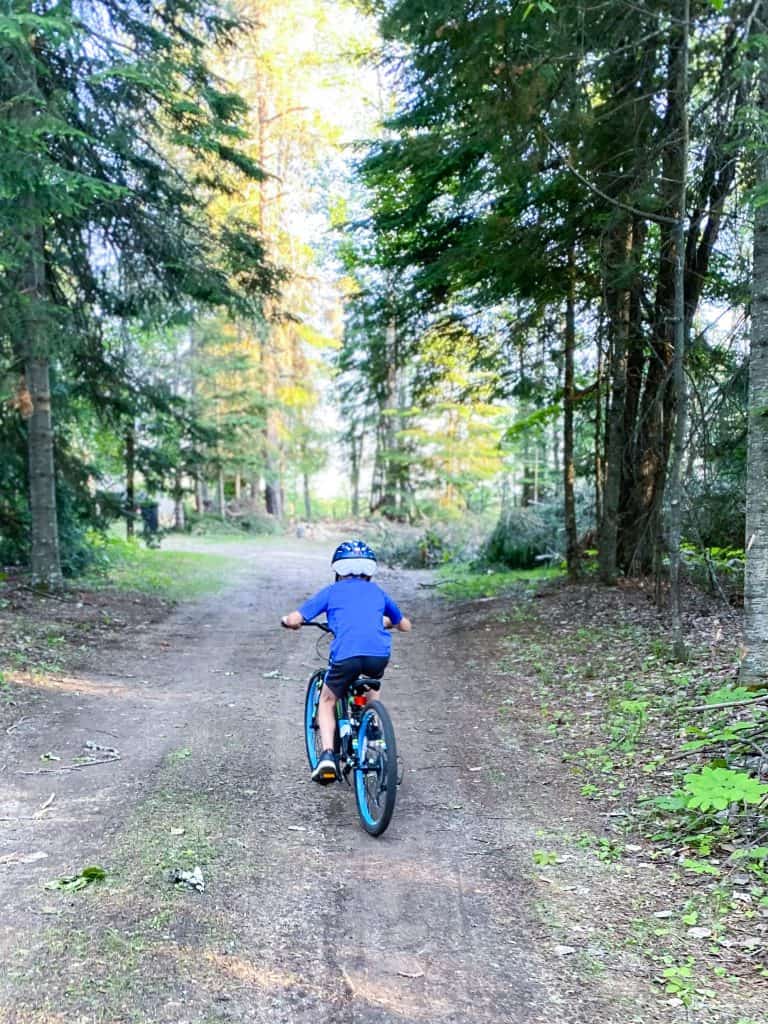 What is the Safest Bike for Kids?
I discovered Guardian bikes which were featured on Shark Tank (my favorite show!). They had an impressive line-up of safety features so I was excited to find them. Their safer SureStop brake system immediately got my attention as it is designed to prevent kids from going over the handlebars which is exactly what happened to Brady.
Guardian Bikes feature:
Safer SureStop Brake System
Single lever hand brake
Lightweight steel or aluminum frame (depending on which bike you choose) with a clear polished coat
Single lever hand brake
7-speed easy twist gear shifter
Quick-release adjustable seat grows with your child
Geometry and parts engineered for kid's proportions
Hybrid bike tires – Suitable for both road and easy trail riding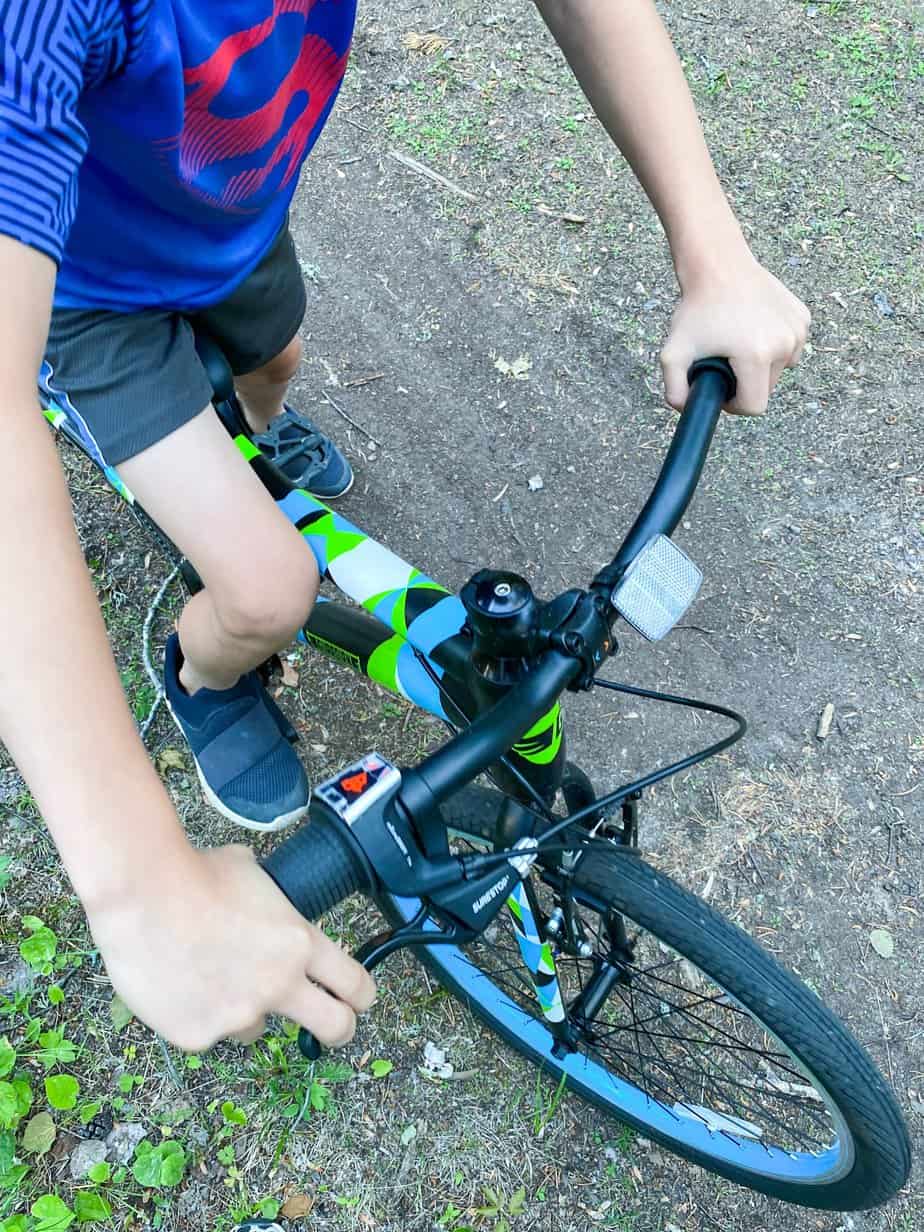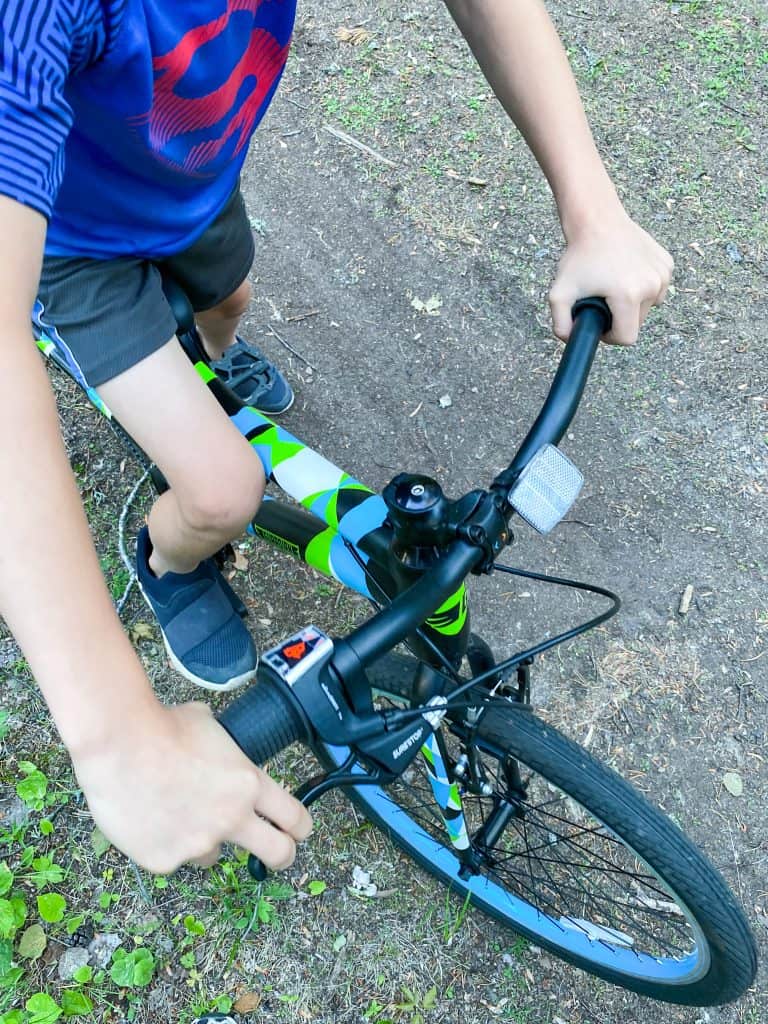 Guardian Bikes are made from a lightweight steel or aluminum frame (depending on the model), which makes them easy to control while still being durable. One of the neatest features is the way these bikes are made. Kids don't just need smaller bikes. They need different bikes, with all the right proportions. They need smaller grips. They need less distance between the pedals. They need shorter crank arms and a low center of gravity. All Guardian bikes are designed for kids with these proportions in mind.
The gear shift is designed as an easy twist shifter. You shift one way for higher gears and the other way for lower gears. The adjustable seat grows with your child. Just undo the quick release and raise the seat.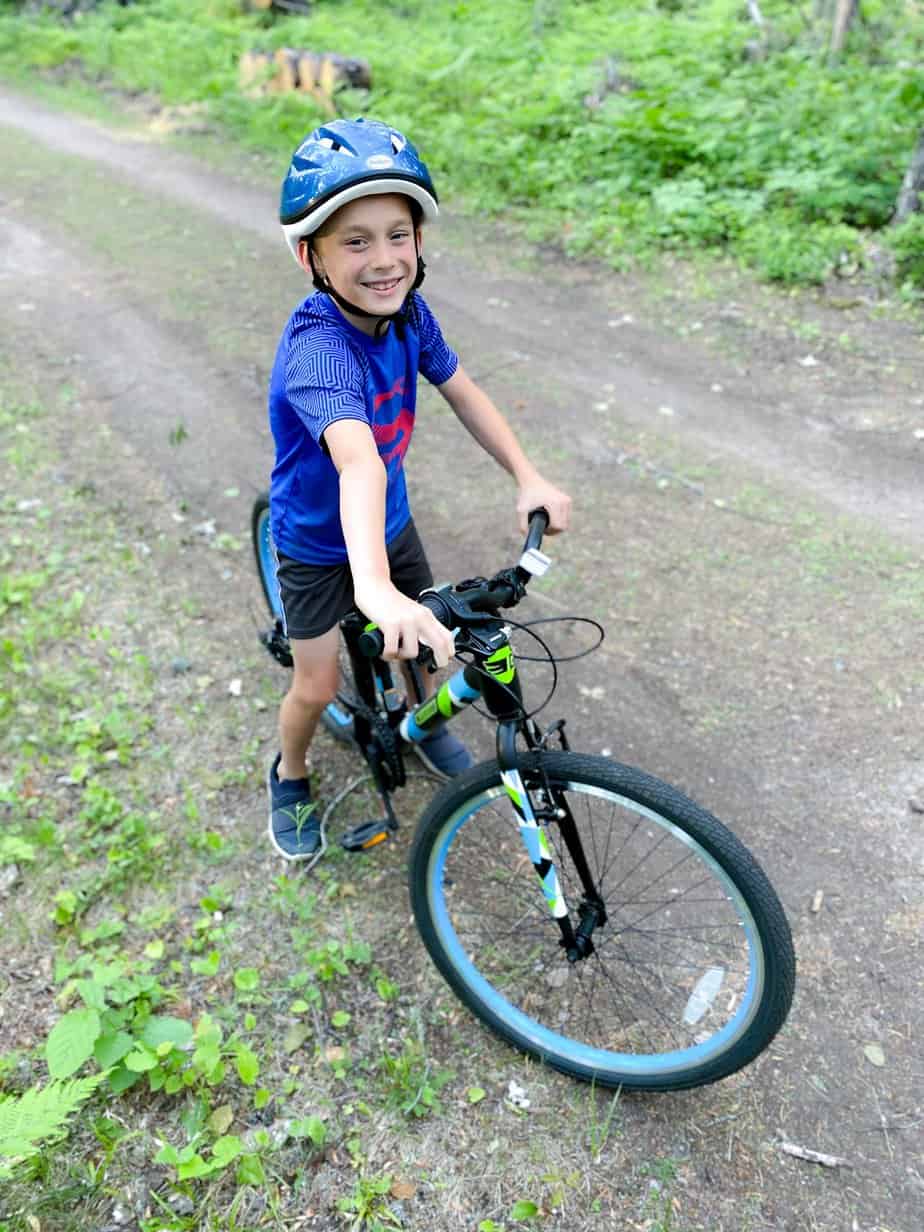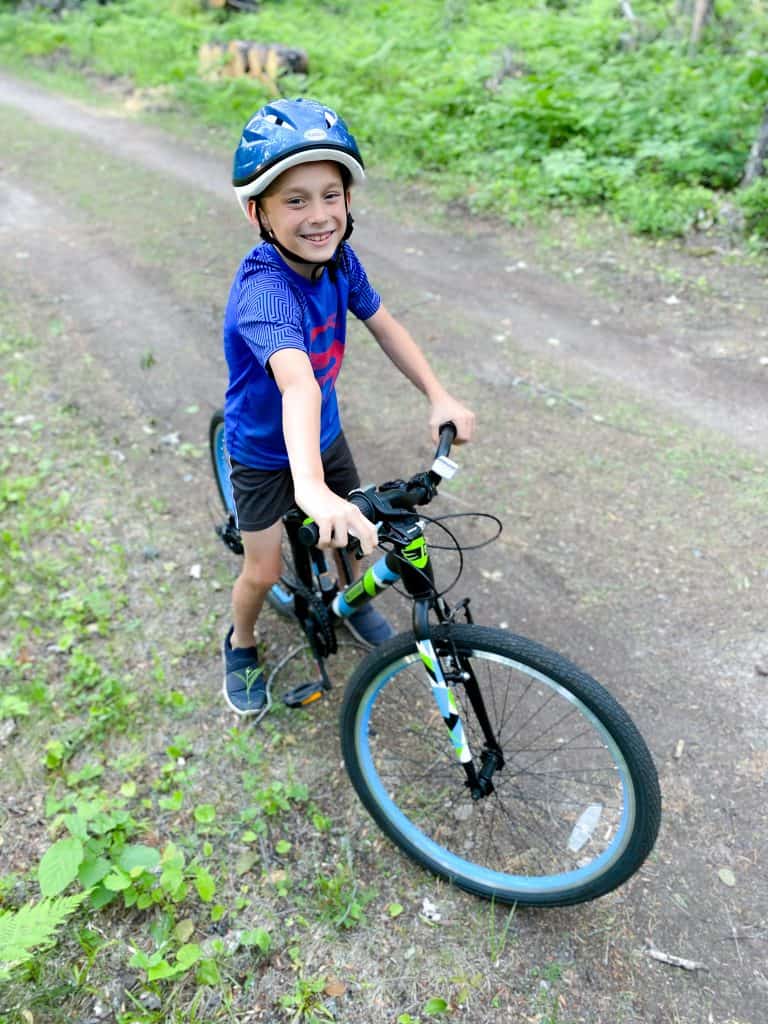 Guardian Bike Review
Hands down, the best features of these bikes are the safety features. Guardian bikes come with a low crossbar that makes the bikes easy to get on, and a whole lot safer if your kid comes off their seat in a hurry. My favorite feature is the SureStop, Easy Reach Brakes. These brakes have only one brake lever, so your kid can't get confused when things happen fast. As an added bonus the patented brakes won't ever flip the bike! This would have been an amazing feature when dealing with our major bike accident.
All Guardian bikes come with a 365 Smooth Ride Guarantee. They want to make sure the bike is perfect for your family, so they give you a FULL YEAR to test it out.
We've been testing out the Guardian bike for several months now so I could give you a really good picture of its overall performance. Brady feels safe on this bike. He feels confident again. Above all, that is worth the cost of this bike compared to others. He is back to biking again and loving it. I feel safe with him riding this bike. That is so essential.
I can't say enough about Guardian bikes and what they've given back to our family. My kids are safe and are able to do something they love, without the fear of going over the handlebars again!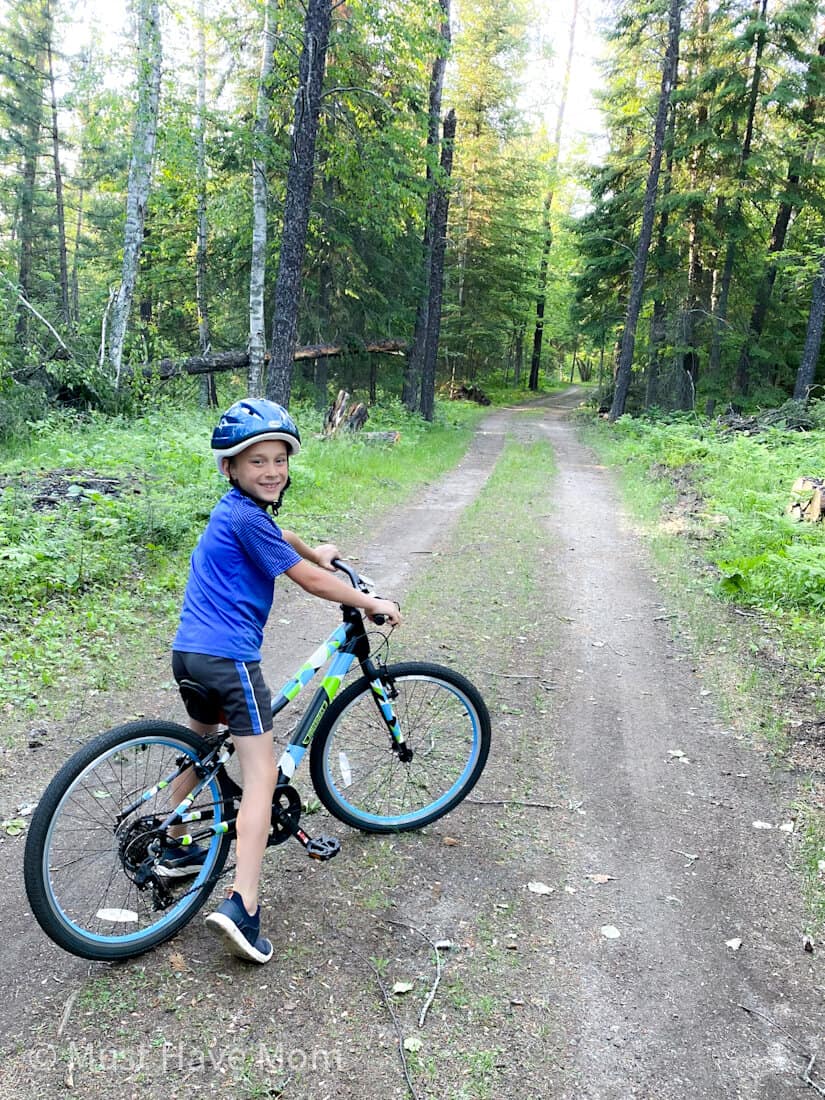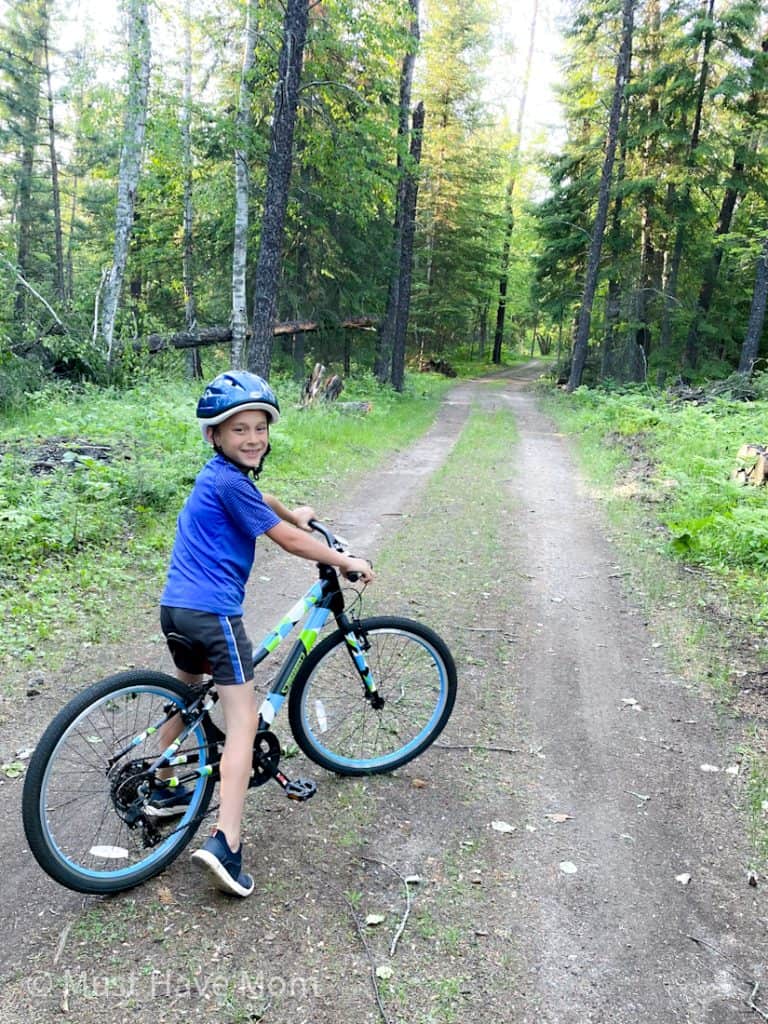 Guardian Bikes Shark Tank Appearance
Guardian bikes appeared on Shark Tank! Brian Rily and Kyle Jansen initially hoped to raise $500,000 for a 10% stake in their business Guardian Bikes on the Shark Tank Show.
Mark Cuban offered Guardian $500,000 in exchange for 15% of the business, subject to the owners meeting six- and twelve-month milestones and hiring an in-house public relations expert.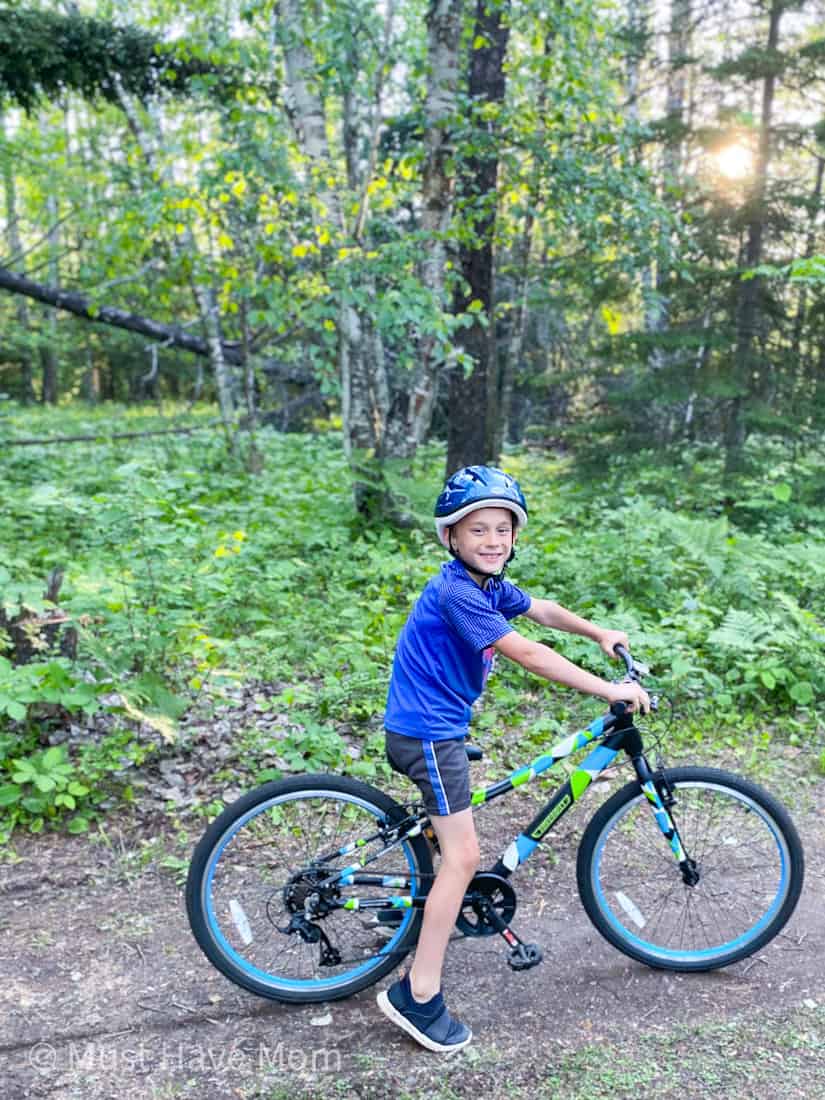 Guardian Bike Coupon
You can currently sign up for Guardian's SMS messages and get $20 off your purchase!
We are big on bike safety here. We have taken the approach of teaching kids bike safety through fun. It was a fun day where the kids loved everything we did while learning some valuable safety lessons.
Even with teaching bike safety, accidents can still happen. Be prepared by outfitting your child with their very own Guardian bike.