Free Date Night Ideas Printable + Why You Should Date Your Spouse!
Marriage is hard! Add four kids to the mix and you've got a recipe for stress. See why I think it's so important to date your spouse and grab my free printable date night ideas sheet to help you get out of your funk and plan a fun date!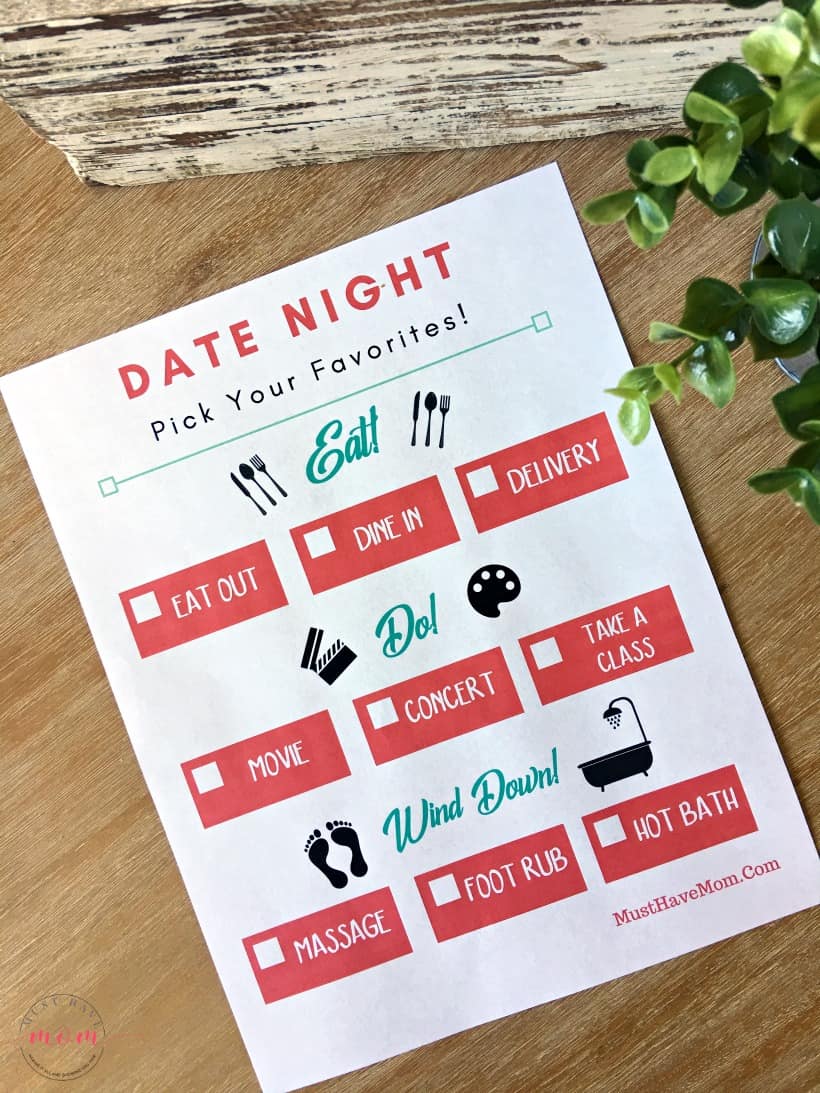 Why Should I Date My Spouse?
Once we get married I think we initially plan fun things and dive into homemaking and working around the house to make it a home. Add a couple babies to the mix and before we know it we are too busy to do anything BUT work! I once read something wise about this. It said affairs don't start in the bedroom, they start with a conversation. As life quickly gets in the way of the honeymoon dating stage, we have less and less meaningful conversations with our spouses. It's not that we don't talk, it's that we only talk about day to day stressors and plans, like bills, daycare schedules and whose turn it is to make dinner. Before you know it, it's been three months since you talked about anything deep and meaningful with one another.
By planning a weekly (or even monthly) date night with your spouse you allow yourself time to reconnect over things that matter to you. To set aside time to focus on each other and let the cares of the day be put aside for a few hours. Use this time to reconnect and discuss things that matter to you. Get to know each other on an even deeper level and reignite some of that passion you first felt for each other. It's important to be intentional with your time and set a date and time to go on a date night. If you don't, it's easy to let months and months go by without having any meaningful alone time. Cultivate your marriage and nurture it.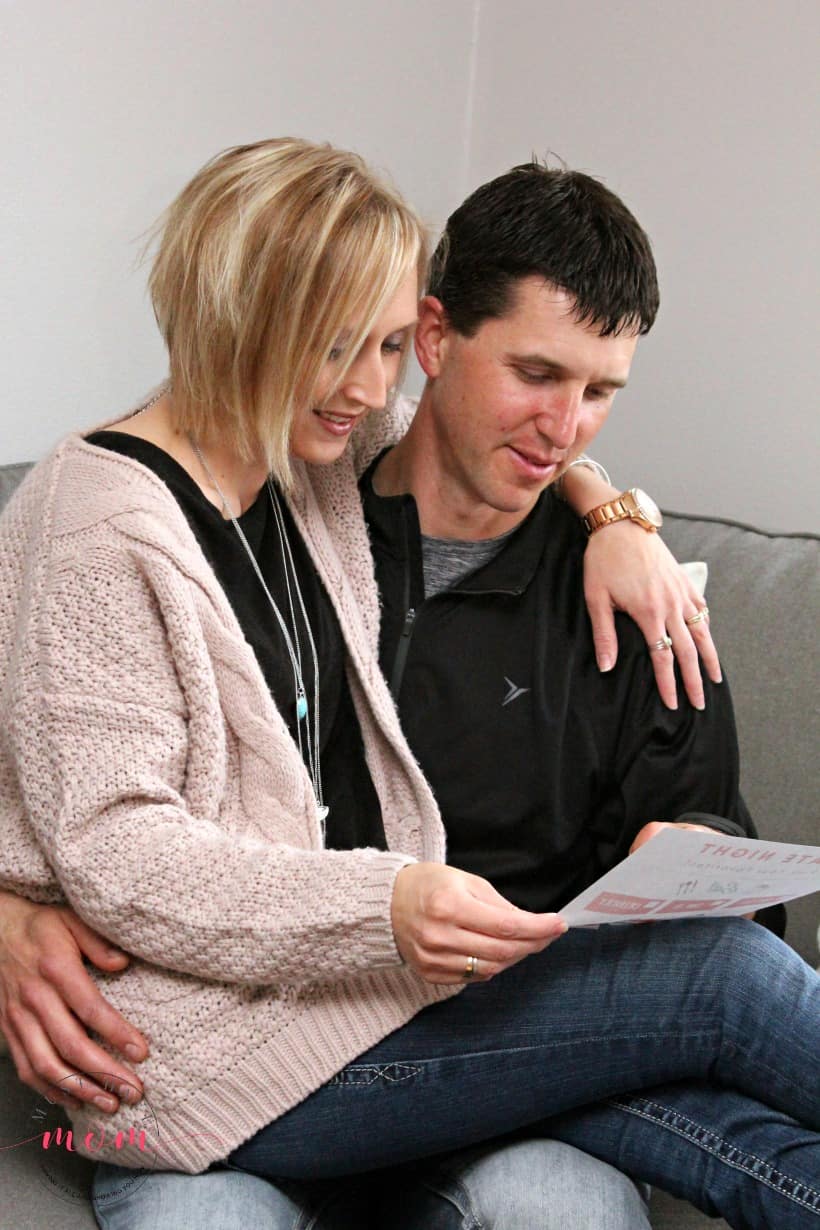 Date Night Ideas For Dating Your Spouse
Now that you know why I feel so strongly about the importance of dating your spouse, this brings me to my next dilemma; planning a date night. I can be so indecisive over date night ideas! My husband is the same way so if we don't have a little help in the planning department we will wind up saying "I don't care what we do, you decide" all night long! My free printable date night ideas sheet has solved this dilemma and helps us narrow down ideas without having to pick specifics first. Use the sheet to check off the general things you want to do, eat, do and wind down. Check three boxes, one in each category and then decide where you want to go to accomplish those things. It's a good guide to planning your date night with your spouse!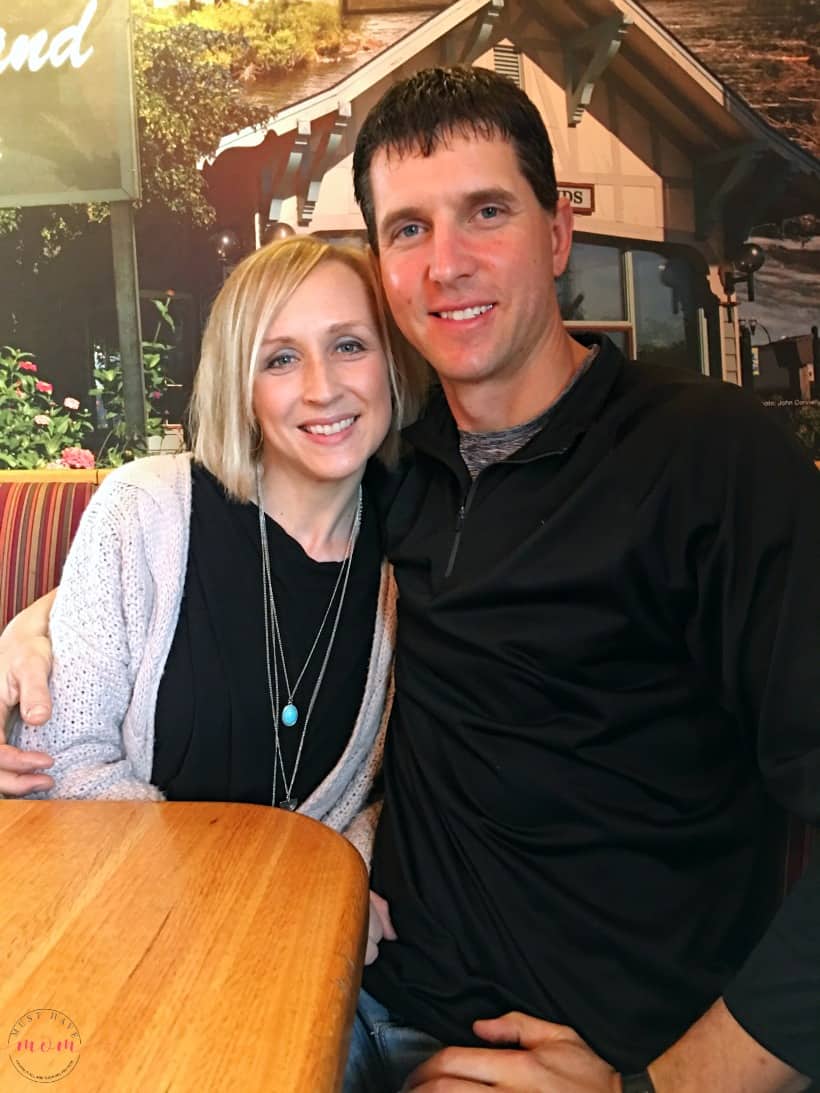 Date Night Ideas: Go Out To Eat
For our date night this week we decided to go out to eat, see a movie and wind down with a foot rub. After we had checked off each of those boxes on our date night ideas printable we chatted about where we wanted to go. We decided on Applebees because their Bigger, Bolder Grill Combos special is going on now and I wanted to try it.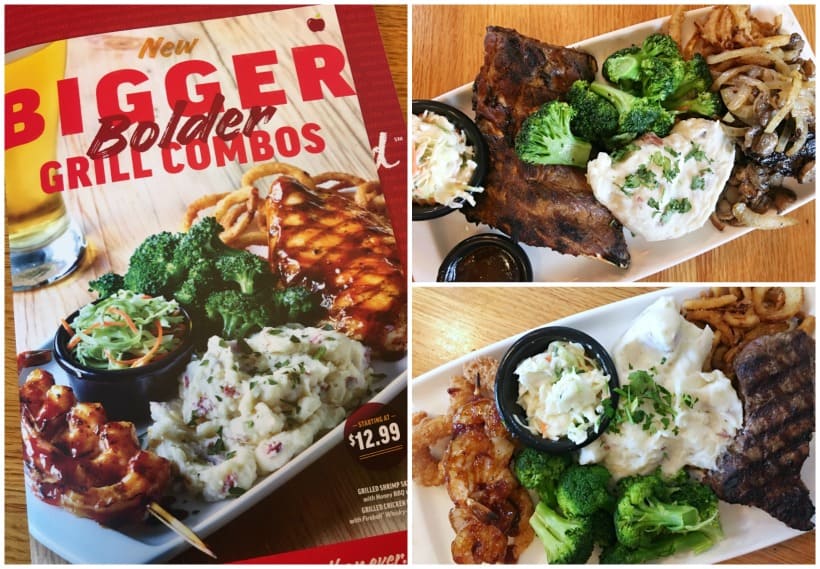 The meal at Applebees was amazing! We each ordered the Bigger, Bolder Grill Combos, which give you not one, but two grilled entrees both with an abundance of sides. I ordered the shrimp and steak combo and David ordered the ribs and steak combo. All Grill Combos are served with steamed broccoli, garlic mashed potatoes, signature coleslaw and onion tanglers. Plus, they start at just $12.99 so even if you are on a budget for date night, it's really affordable! The food was AMAZING. We couldn't get over how tasty everything was. The steak was done just right and the flavors were spot on. Try the spicy Texas BBQ sauce on your ribs. It's amazing.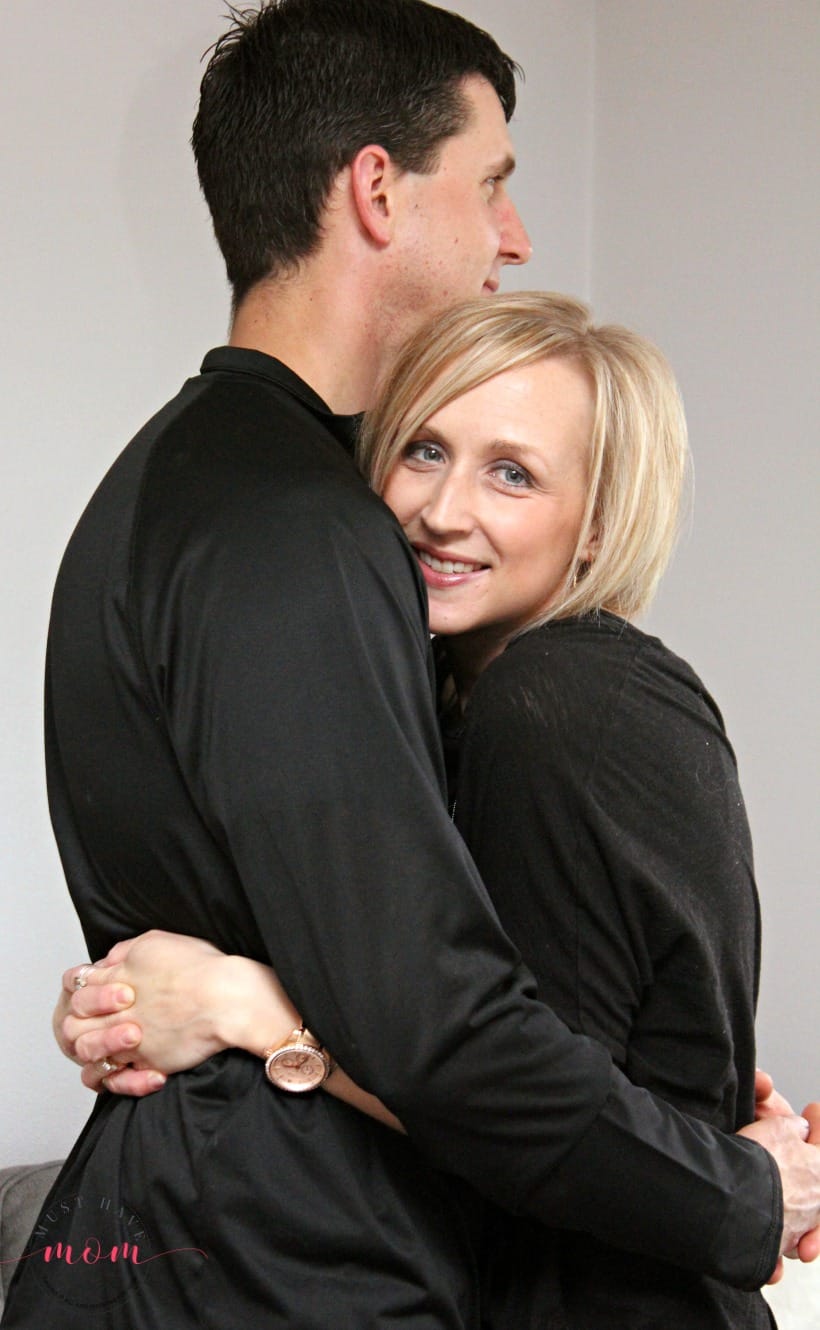 Date Night Ideas: See A Movie
After our satisfying dinner, we headed out to see a movie. This is a rare treat for us and we always have a tradition of sharing popcorn and a cherry cola. It's the only time I'll ever drink pop. If you're on a budget opt for a Redbox or stream something at home. Pop your own popcorn and make some strawberry lemonade. Sometimes it's more fun to snuggle on the couch at home anyway!
Date Night Ideas: Unwind with Pampering
After our movie, we headed home to unwind. We opted for trading foot rubs and used my citrus mint Epsom salt foot soak to relax our tired feet before we massaged them! You could also give each other massages with some coconut oil or take a hot bath with a scented bath bomb to relax tired muscles. It's important to take some time for a little self care on a regular basis so don't skip this part of date night!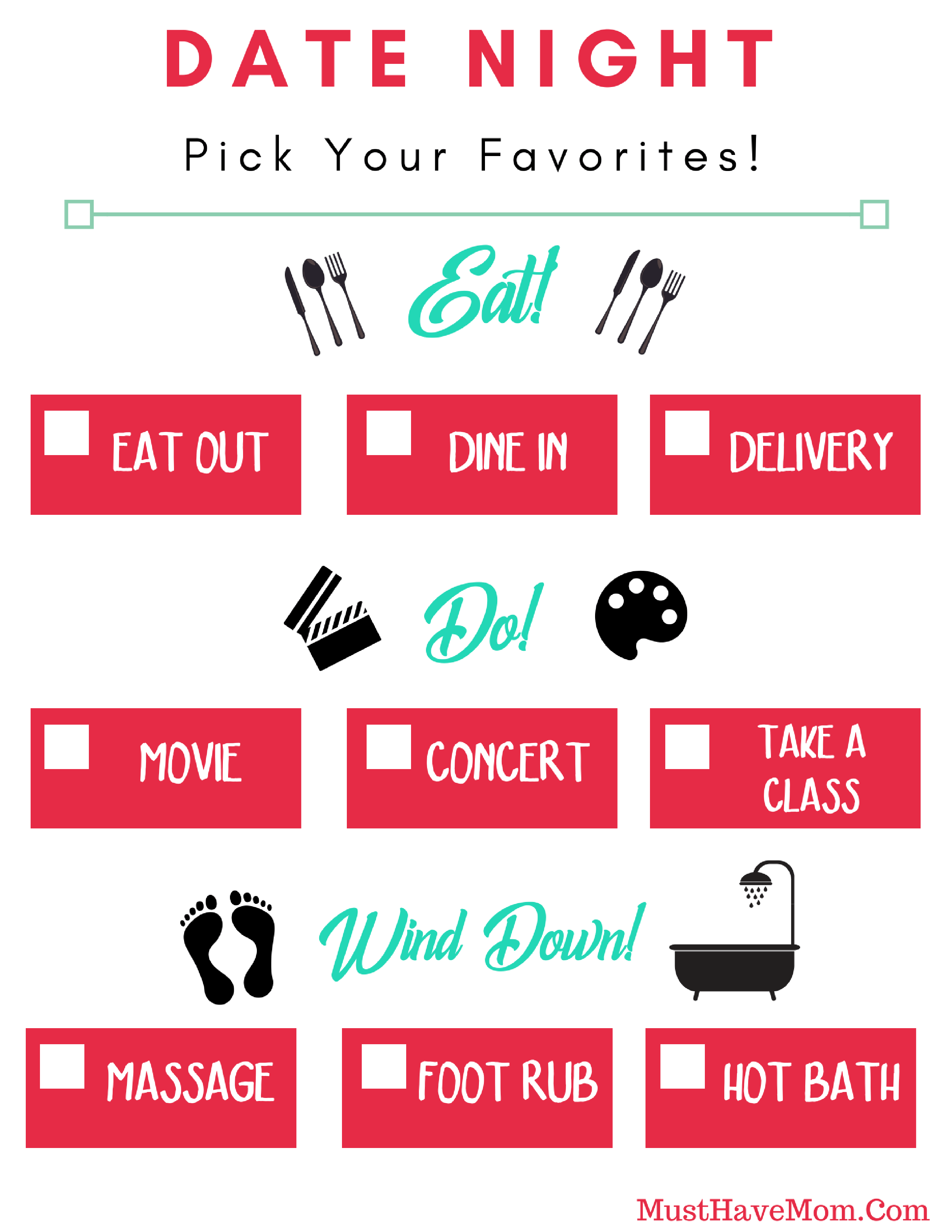 Get The Free Date Night Ideas Printable
Be sure to grab the free date night ideas printable to help plan out your date night with your spouse!
Pin Free Date Night Ideas Printable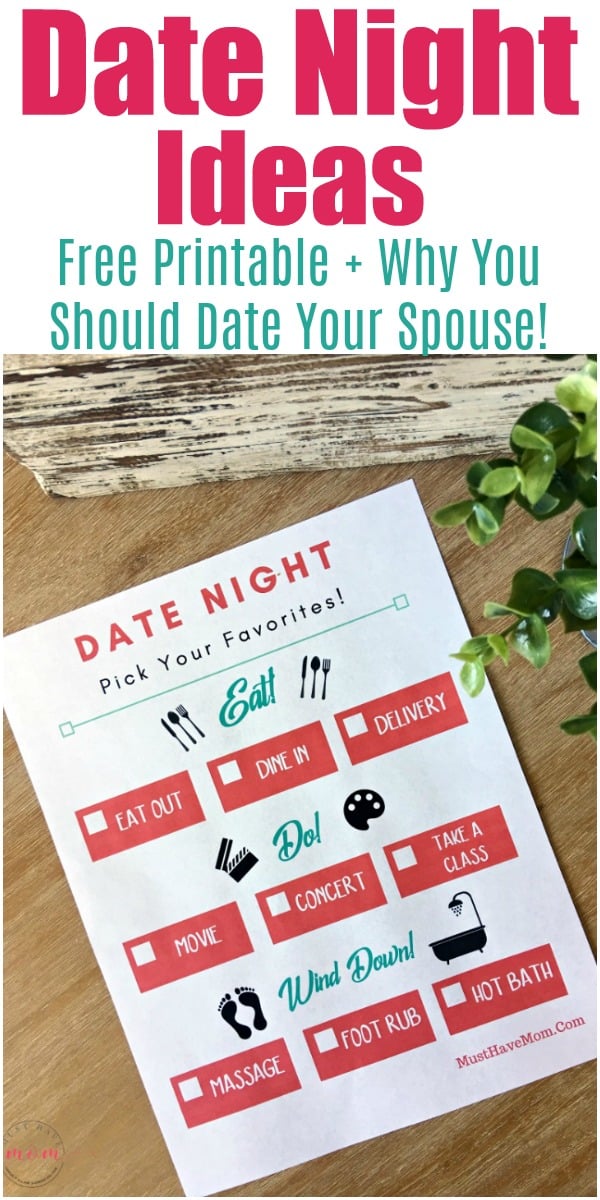 This is a sponsored conversation written by me on behalf of Applebee's. The opinions and text are all mine.