Ginger Tea Recipe To Relieve Nausea Naturally
If you're suffering from nausea or morning sickness, try this ginger tea recipe and sip on it throughout the day to help alleviate nausea.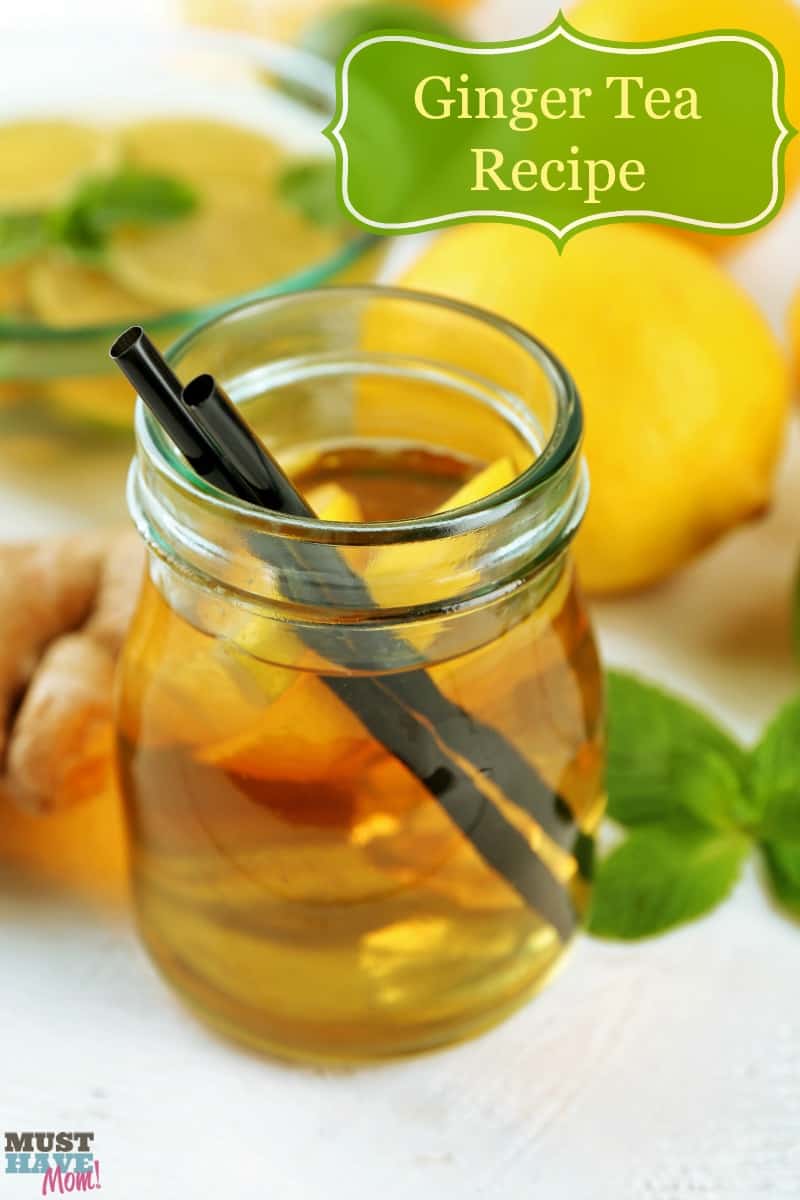 Why Drink Ginger Tea?
As a Registered Nurse who worked in Labor & Delivery and a mom to four beautiful babies, I know a thing or two about pregnancy. One thing I really struggled with when I was pregnant was getting the right nutrition for me and baby. The first trimester always consisted of a diet of dry cereal and water. I couldn't eat anything else without feeling nauseous so cereal dinners were on the menu for a good 3 months.
Despite how my body felt, I knew I needed to be sure I was getting the right nutrients. I have a couple of tricks that worked for me that I hope will help you get the right nutrition during pregnancy and help fight off that nausea. My ginger tea recipe was great for sipping on and helped alleviate nausea when it hit so I could get some nutritious foods in me without feeling like they were going to come right back up.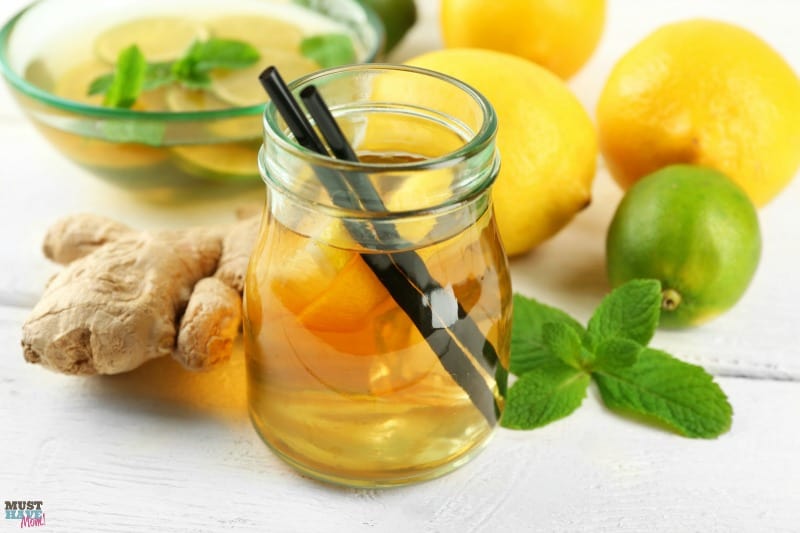 Benefits of Ginger Tea
This ginger tea recipe contains ginger root which has numerous benefits including:
Ginger can alleviate nausea and provide relief from morning sickness
Ginger can help relieve achy, sore muscles from pregnancy
Ginger may aid in reducing insulin resistance and help maintain glucose levels
Ginger can aid your body to better absorb the necessary nutrients your body needs during pregnancy
Research indicates that ginger has the ability to prevent oxidative stress and help prevent ovarian cancer
Ginger can help relieve IBS (irritable bowel syndrome) which can be exacerbated by pregnancy
Ginger can help improve circulation and reduce fatigue
Ginger is known to help provide relief from gas
Ginger gives your immune system a boost to help fight off sickness
Ginger can relieve stress
As you can see the benefits of ginger are numerous! It can help more than just nausea when you are pregnant. It can be an aid to many different body functions. Brew this yummy ginger tea recipe and serve it hot or chilled, whichever you prefer!
Print Ginger Tea Recipe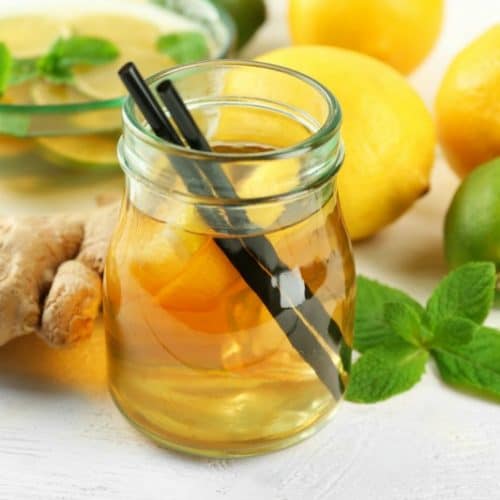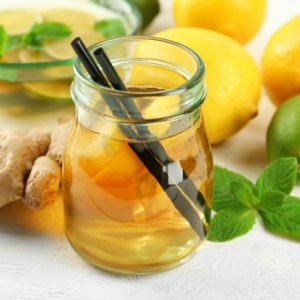 Ginger Tea Recipe For Nausea
Easy ginger tea recipe that helps alleviate nausea and boost wellness.
Ingredients
4

cups

water

1/4

cup

brown sugar or less to taste

1/4

cup

grated ginger root

3

green tea bags

2

lemons juiced

3

tablespoons

honey or agave to taste

optional
Instructions
In a saucepan combine water, brown sugar, and grated ginger root and bring to a boil. Reduce heat to medium low and simmer for 20 minutes.

Remove from heat and add tea bags

Remove saucepan from heat and add tea bags. Steep tea to desired strength, about 3 to 5 minutes.

Remove tea bags and discard.

Add lemon juice and honey or agave to taste and stir.

Strain into a pitcher and serve hot or chilled.
Pin Ginger Tea Recipe