Free Printable Chore List For Kids!
After School To Do List
Every day my kids come home from school and drop their coats and backpacks and suddenly forget what they are supposed to be doing. Rather than nag them every day or do it myself, I began writing out a after school to do list for them each day. This has helped us SO MUCH in saving my sanity and making sure their chores get done. I created this free printable chore list so you can create your own lists each day for your kids (and save your sanity too!).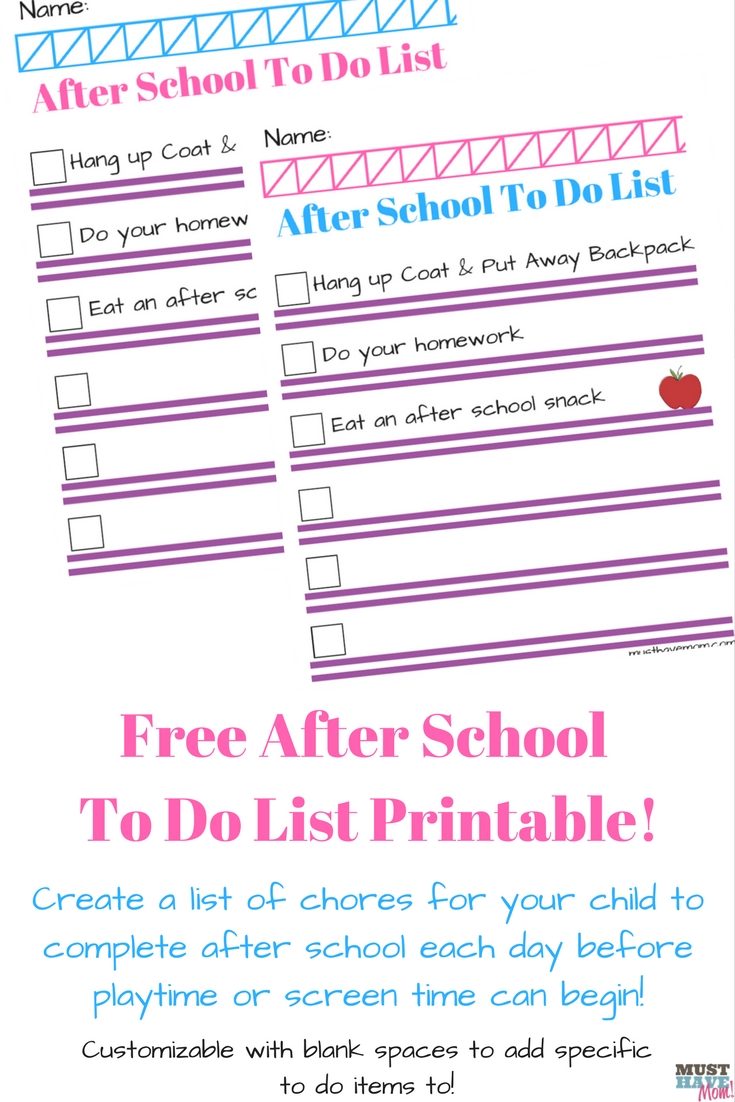 Gone are the days of a torrential hurricane of coats, mittens and shoes splattered all over my entryway. With this handy free printable chore list, I hand out each day my kids need to check off each item before playtime or screen time can begin. The best part? I have left 3 blank lines on each list so you can add your own specific to do items each day (which usually change in our house).
Once my kids have hung up their coats and put away their backpacks they need to do their homework and have an after school snack. I added the snack to the list because often they would forget to eat it right away and then want snacks right before dinner which means they wouldn't eat dinner. If they eat it right after school then they are still hungry for dinner later.
On the 3 blank lines I usually add chores like emptying the dishwasher, cleaning up their toys, putting away their laundry, setting the table, cleaning their rooms, etc. The chores change each day depending on what they need to get done or what is messy.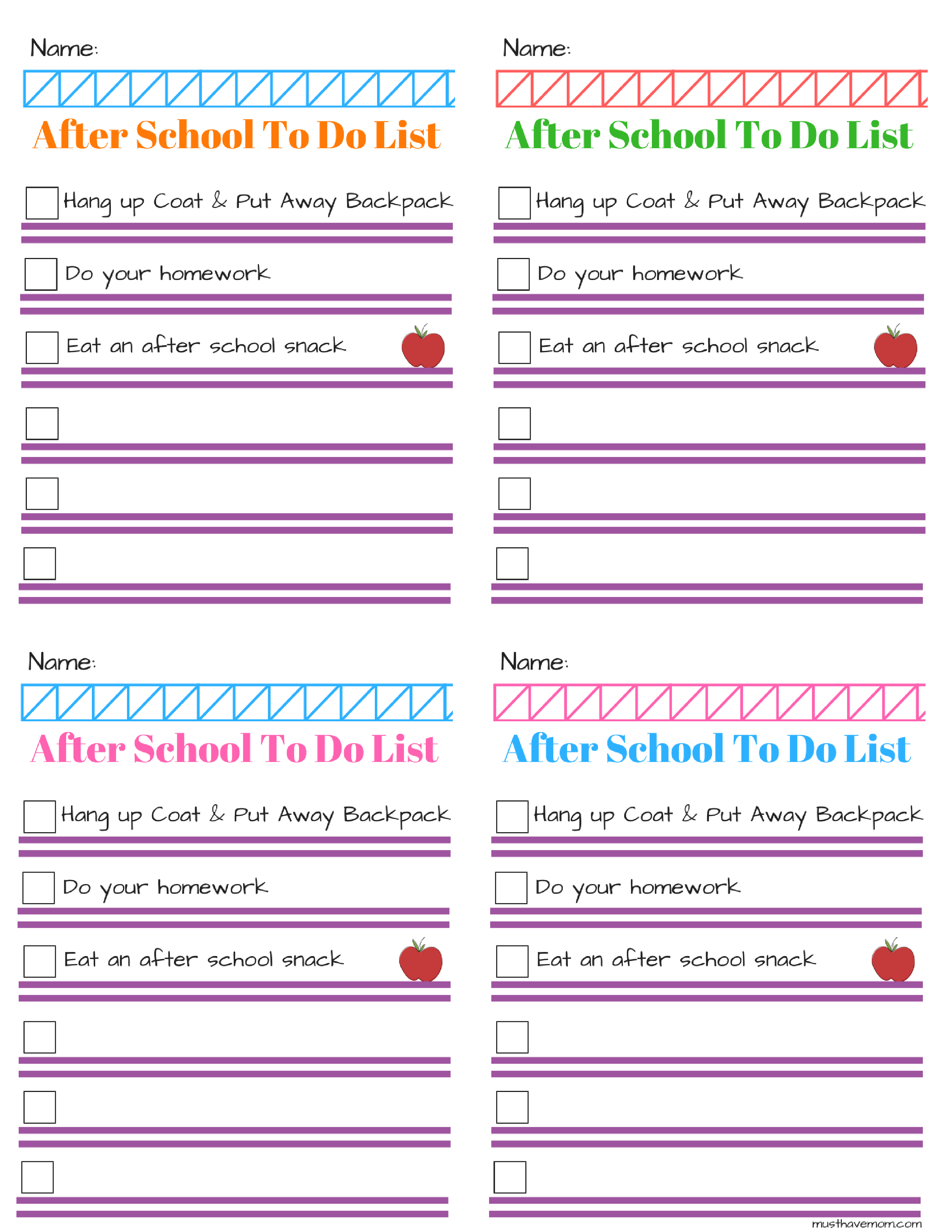 When you print off these pages you'll need to cut them apart into 4 separate checklists. I print off many pages and cut them out and then I staple them together to create my own tear pad lists. I just have to fill them out each day and set them on the counter for the kids. They know to look for their list! They rush to complete it and then they are free for the evening.
Free Printable Chore List
Print off your free printable chore list by clicking here. I would recommend printing this on plain printing paper or if you'd like to conserve paper and reduce the number of times you need to print this, you can laminate it and use a dry erase marker to fill it out each day! I have this laminator and love it!
Save