Learning About Wind: Wind Experiments For Kids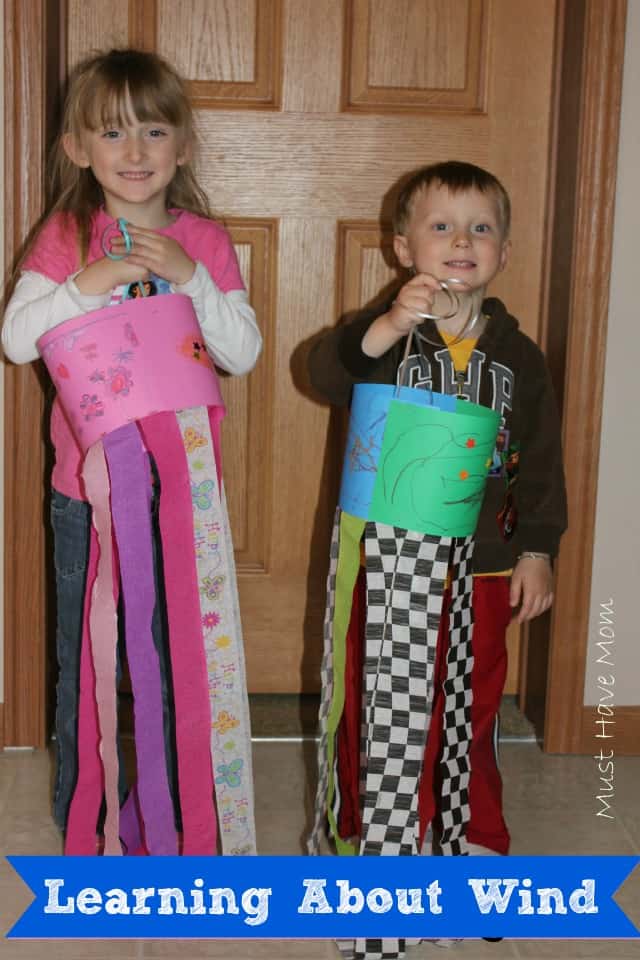 We live on ten acres in the middle of a field and it is very windy here since we don't have any tree cover to block the wind. We have been doing wind experiments to teach the kids all about wind. While we can feel the wind, we can't see it and trying to describe how it works can be complicated for little kids to understand. Using wind experiments for kids, that are on their level will help them comprehend it easier.
First we created DIY windsocks and they each hung them up outside. Each day we recorded the wind direction and observed how it was blowing and we talked about our results. They learned that the wind blows in different directions and each day the wind can be blowing differently. It can be strong or there may be no wind at all.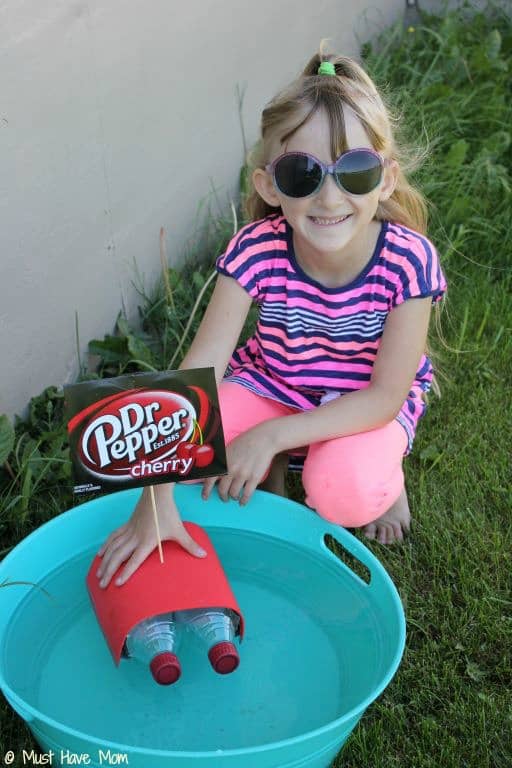 Another fun experiment that the kids loved was making soda bottle boats and experimenting with how wind powered the boat and made it move across the water. This was a great way to show them how we can harness the power of wind and use it to help us power things that we need each day. Plus what kid doesn't love sailing a boat across the water? We talked about what wind is, how it can provide clean energy and how that can impact the Earth we live on.
There are some windmills near our home and we drove past them and showed the kids and talked about how wind can be used to power our houses. This was also a great opportunity for my husband and I to learn about how wind energy can be used in our homes.
You don't need a windmill in your yard to benefit from the clean energy that wind provides!  Xcel Energy has a program called Windsource that allows customers (both residential and businesses) to purchase blocks of wind power or you can even choose to power your entire house with wind energy. Xcel Energy has nearly 5,300 megawatts of wind on their system, enough to power nearly 2.7 million average-size homes annually. Purchasing Windsource supports affordable and domestic energy production that provides electricity price stability and prepares us for the future.
If you'd like to join Windsource to support the increase in renewable energy generation, and to be a part of a growing community of environmentally-sensitive consumers you can call Xcel Energy at 1-800-895-4999 or visit ResponsibleByNature.com/Windsource to enroll.
Disclaimer: This is a sponsored conversation written by me on behalf of Xcel Energy. The opinions and text are all mine.