10 Totally Amazing 4th of July Crafts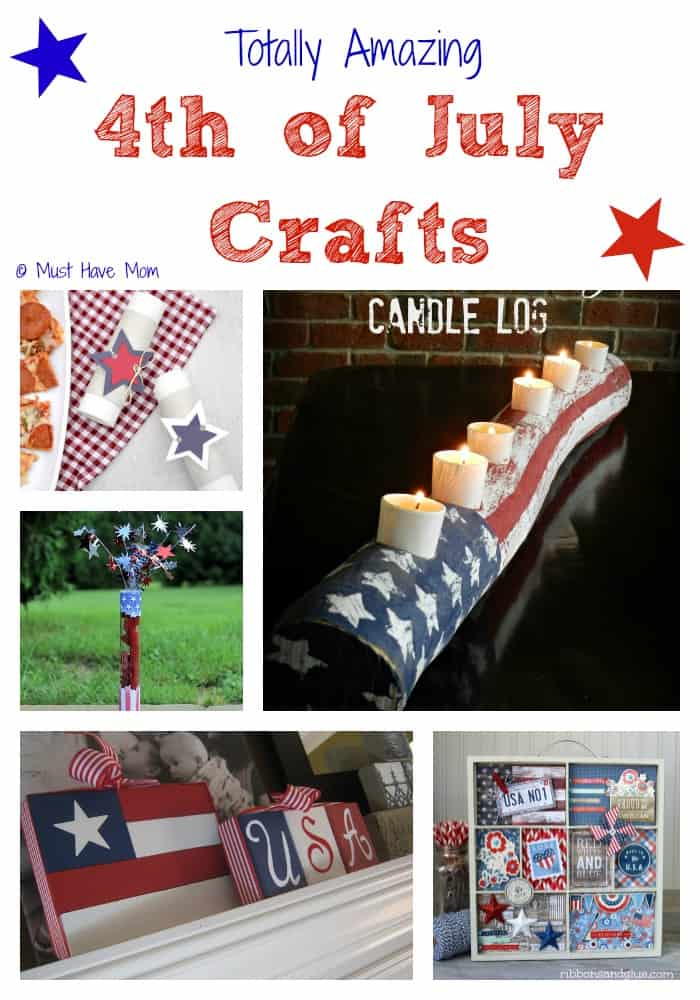 I love to get festive and decorate the house and get the kids in on the fun creating crafts! I've rounded up 10 totally amazing 4th of July crafts that you need to try! Use them to decorate your home on the cheap, take your entertaining to another level and create some fun with the kids. 4th of July is a time to celebrate our freedom! I love the holiday and it gets drawn out over several days here. We celebrate with family, go to parades and chill on the lake. It's a favorite holiday of mine and definitely not one to be missed. You can use these decor ideas for Memorial Day too!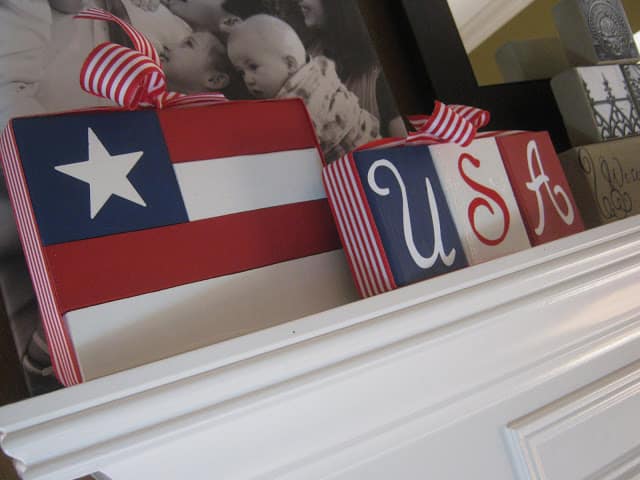 These patriotic blocks look rich and contemporary. They look like something straight out of Pottery Barn but without the hefty price tag. I'm in love with these!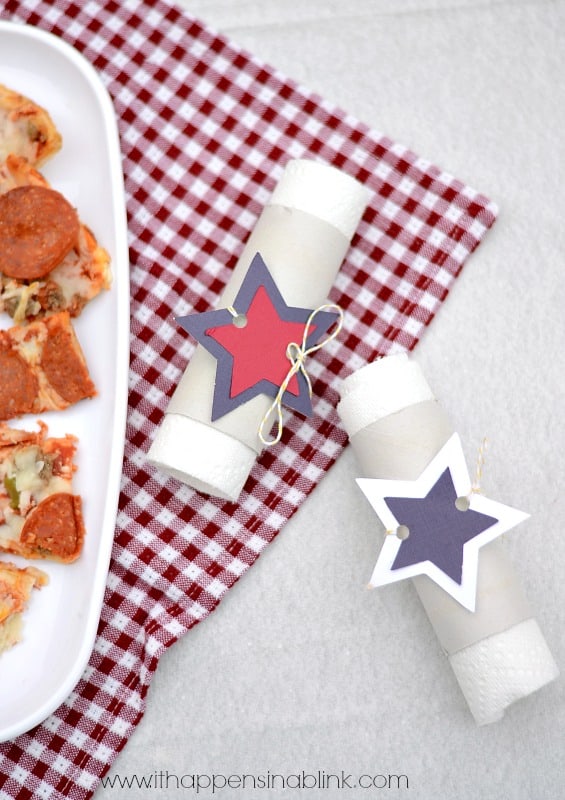 Let the kids make these adorable 4th of July napkin rings! These will look perfect on your patriotic table!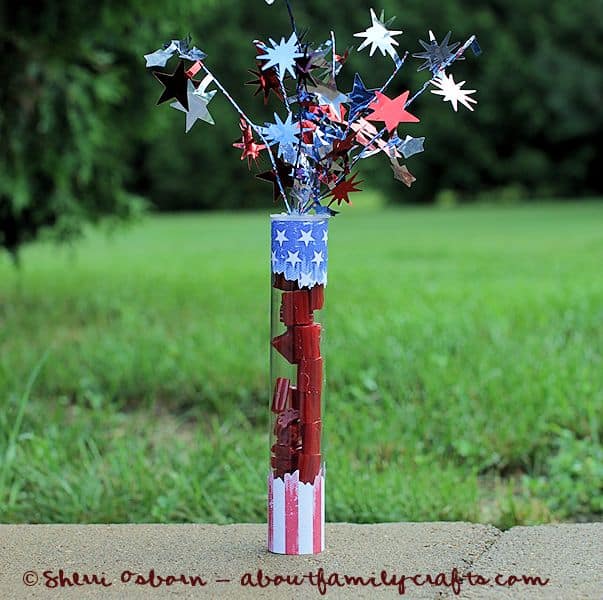 Send your party guests home with these adorable firecracker candy favors! Fill with any red, white or blue candy and set them up to decorate the table too!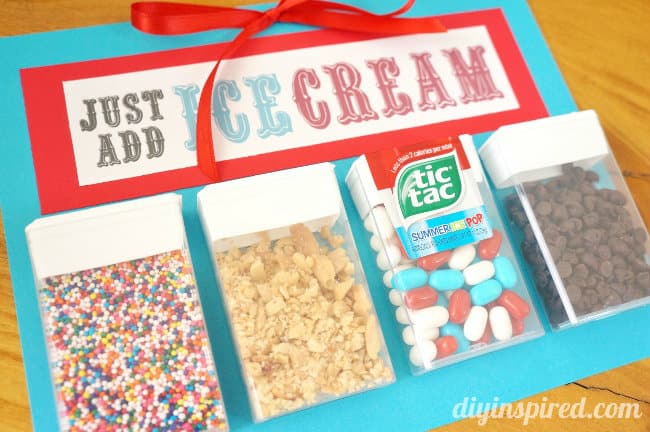 Have your own ice cream bar with these cute re-purposed Tic Tac packs! These would be a cute hostess gift too.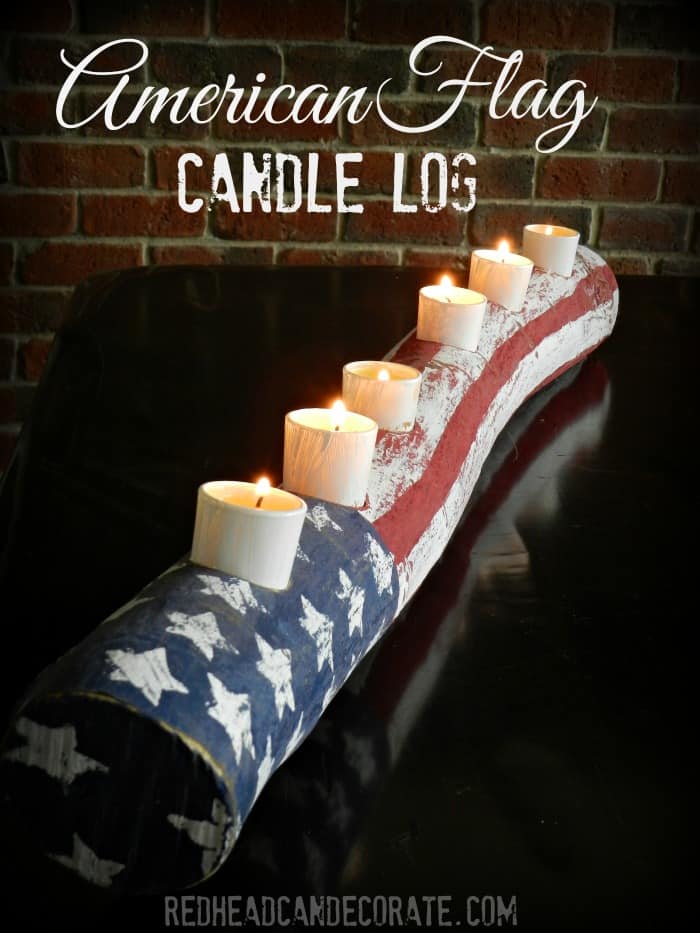 Skip the pricey decor and make this amazing almost free patriotic log candle holder instead! Yet another piece of decor that looks so expensive and can be made on the cheap!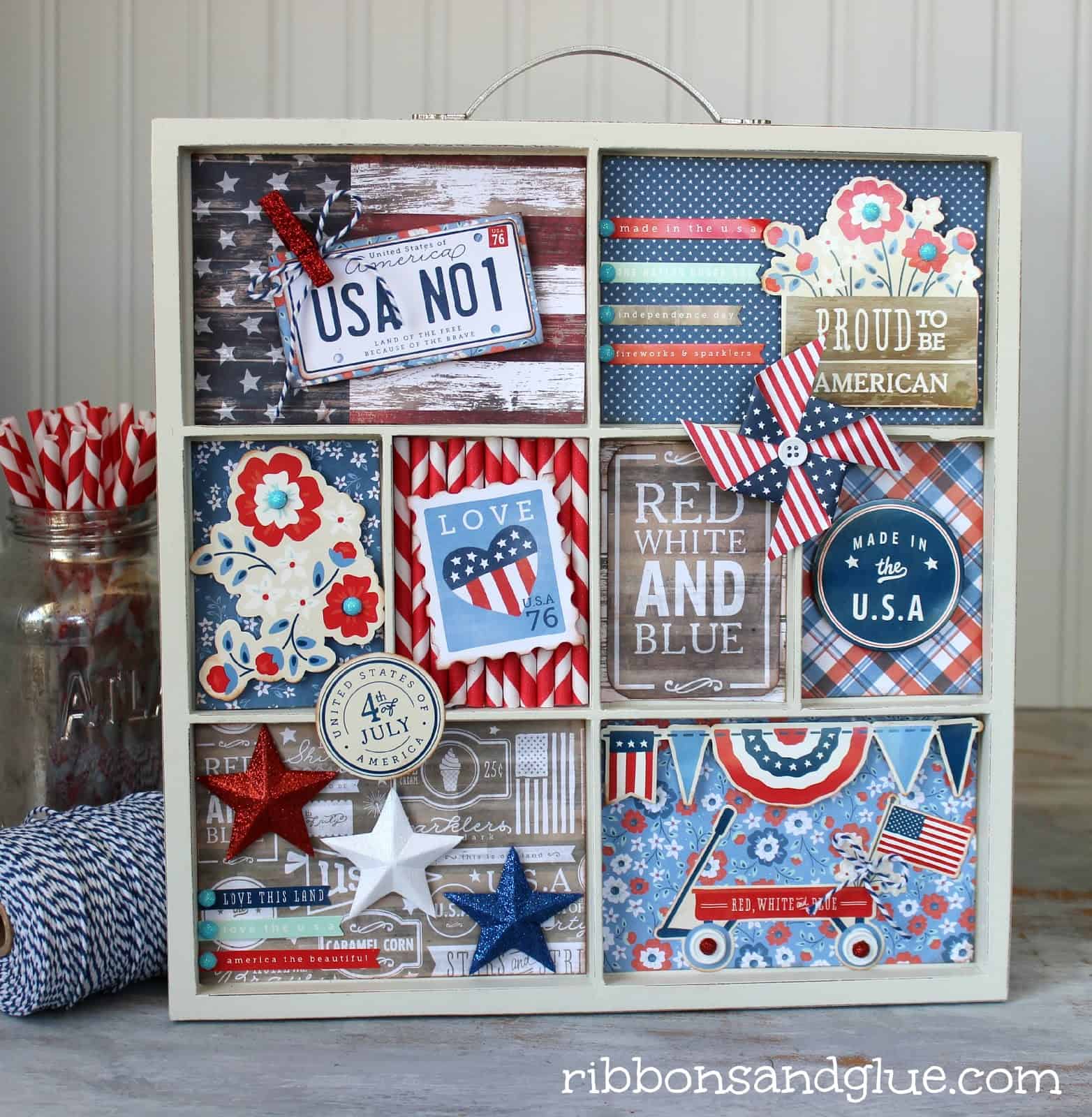 This USA Memory Tray is beyond amazing! How adorable is that?!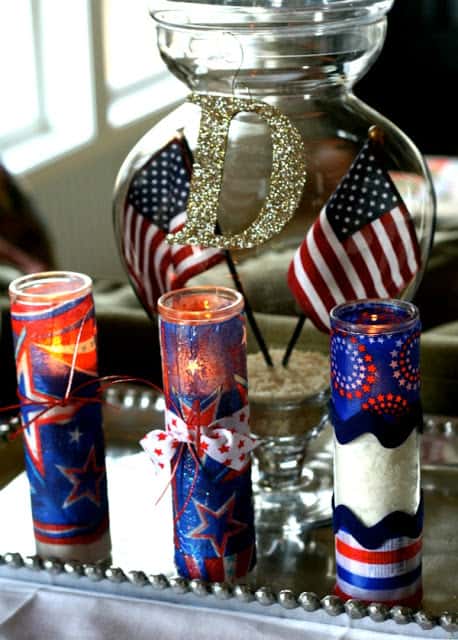 These Firecracker Candles are an adorable addition to any table and the kids will love creating them.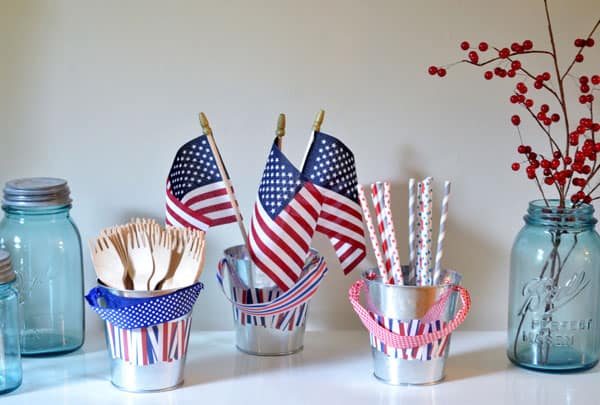 These 4th of July embellished tin pails are the perfect way to serve up utensils and straws at the table!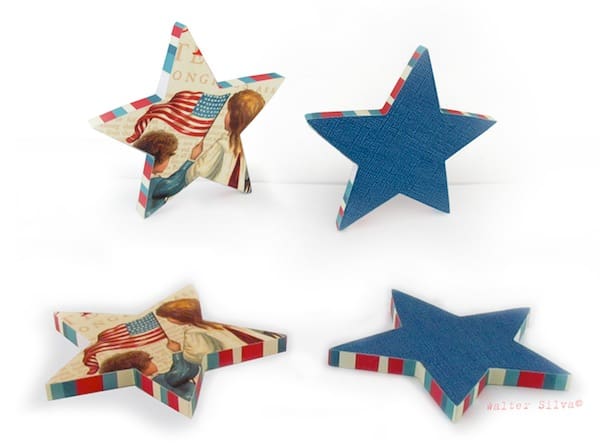 Add 4th of July coasters to your tables to protect them from sweating drinks and add to your festive decor at the same time!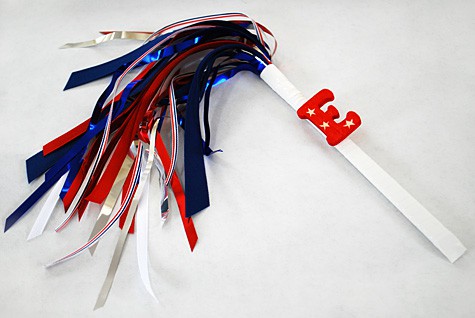 Make these sparkle-less sparklers for your toddlers so they can join in on the fun without the safety risks!
What are your favorite 4th of July activities? Do you have any traditions you do each year?