Tutti Frutti Scented Play Dough + Free Printable Playdough Mats!
My kids are obsessed with play dough. The only thing that can make play dough more fun is an array of delicious scents! Tutti Frutti scented play dough is the best thing since sliced bread and in celebration of my children's love for Tutti Frutti scented play dough I have created free printable playdough mats for you to grab!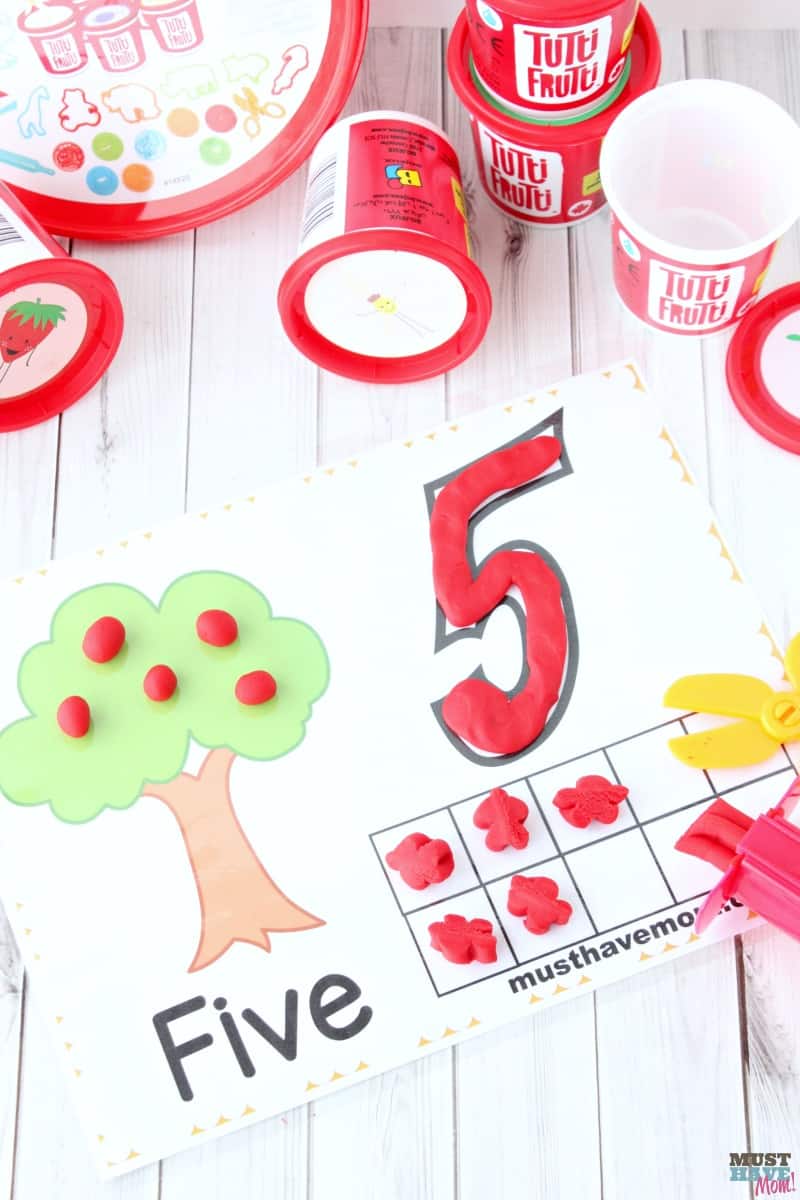 Scented Play Dough
My kids could play with play dough all day long. They love it! Imagine their delight when I got my hands on some scented play dough! With 16 yummy scents like cotton candy, pineapple, banana and chocolate, kids can play with their dough and smell their it too! Don't worry, Tutti Frutti is made with all natural ingredients and contains salt to deter kids from eating the yummy scented play dough! I have to admit that my husband and I had as much, or more fun than our kids did smelling each one!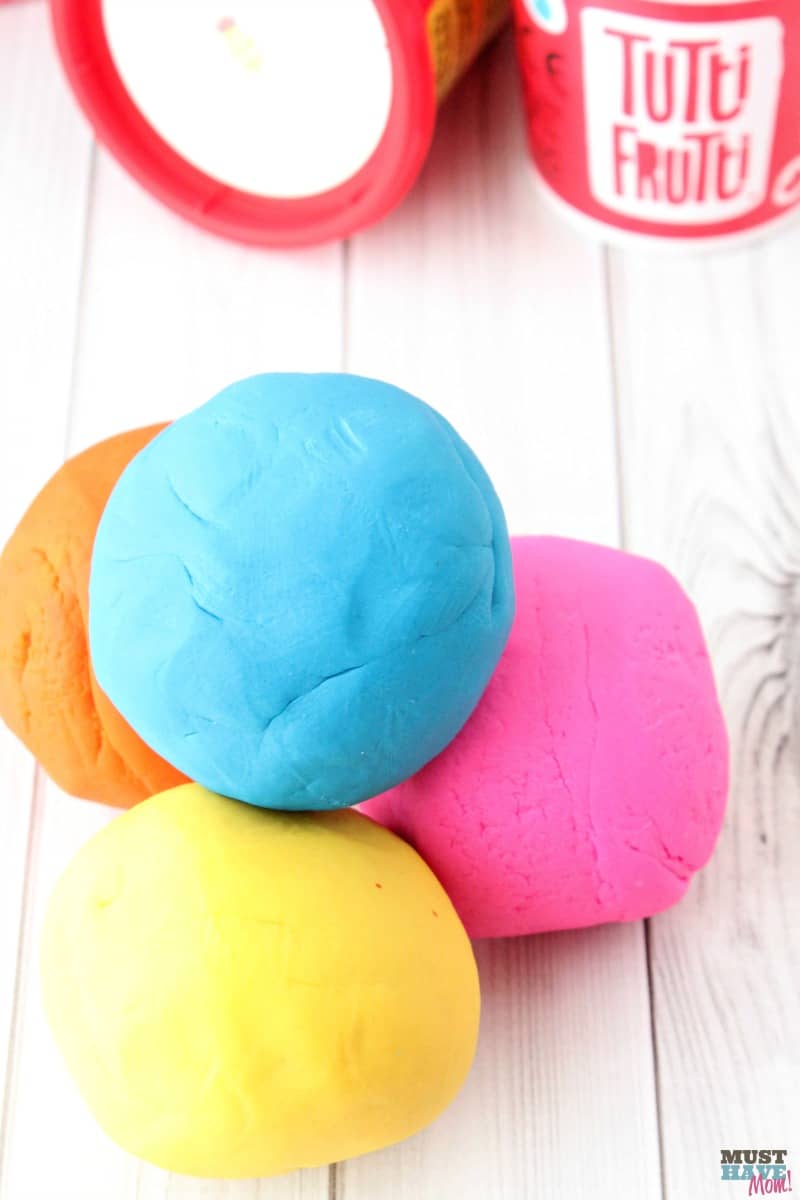 Unlike traditional play dough products, Tutti Frutti scented play dough doesn't crumble, smells like real fruits, is antibacterial and rehydratable! That's right, if the dough dries out, simply add a little water and knead. The Tutti Frutti dough will regain it's softness and malleability. It is SO cool!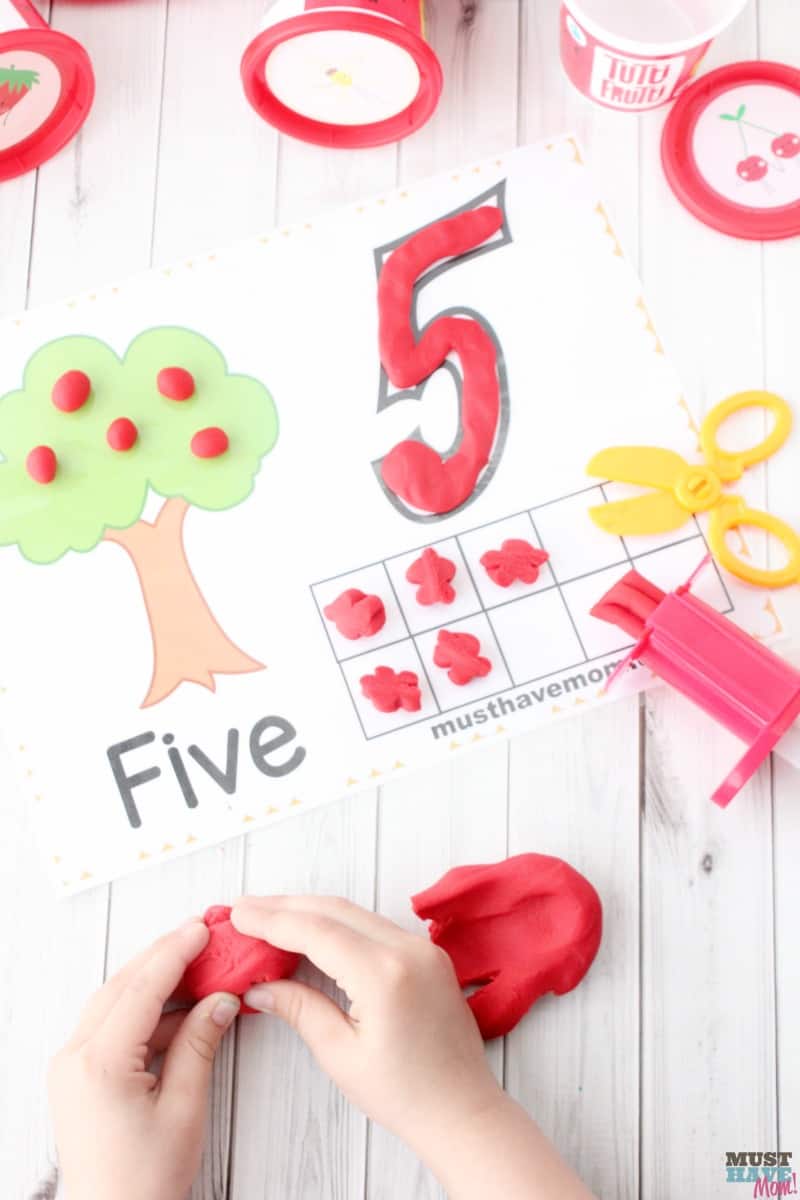 Tutti Frutti dough is definitely not the play dough of my childhood either. It is SO soft and malleable. It doesn't crumble at all, instead it is perfectly shapeable. I find it so calming to play with a ball of it while my kids are playing! You'll find yourself reaching for a tub of it too!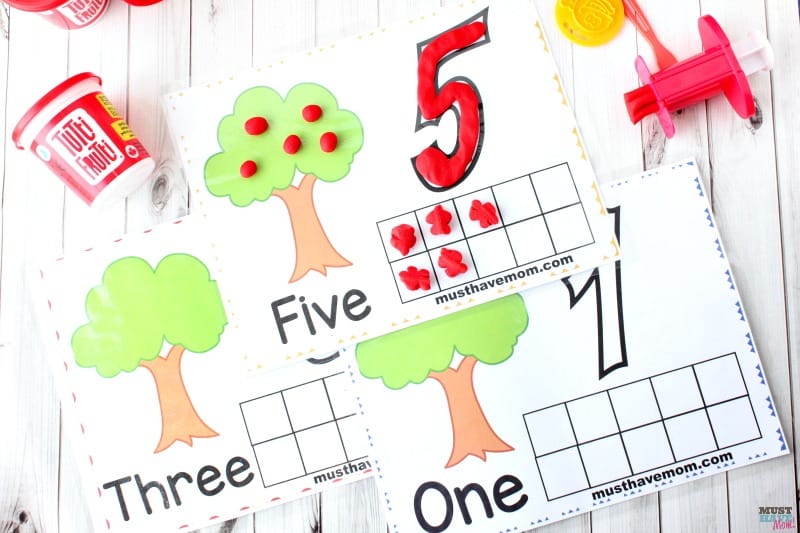 Counting Playdough Mats
Now your kids can have hours of fun with these free printable playdough mats. These playdough mats reinforce their counting skills with fun play dough activities.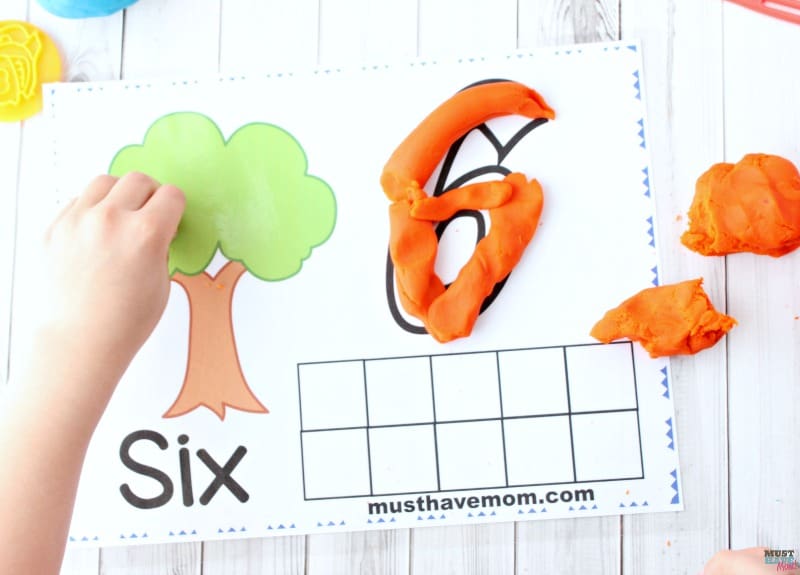 They can add fruit to the tree, add the correct number of balls to the squares and form a snake-like number with their scented play dough. All the while they will be learning their numbers and practicing their counting skills. This free printable playdough mats set contains numbers zero through ten so they can practice learning to count to ten!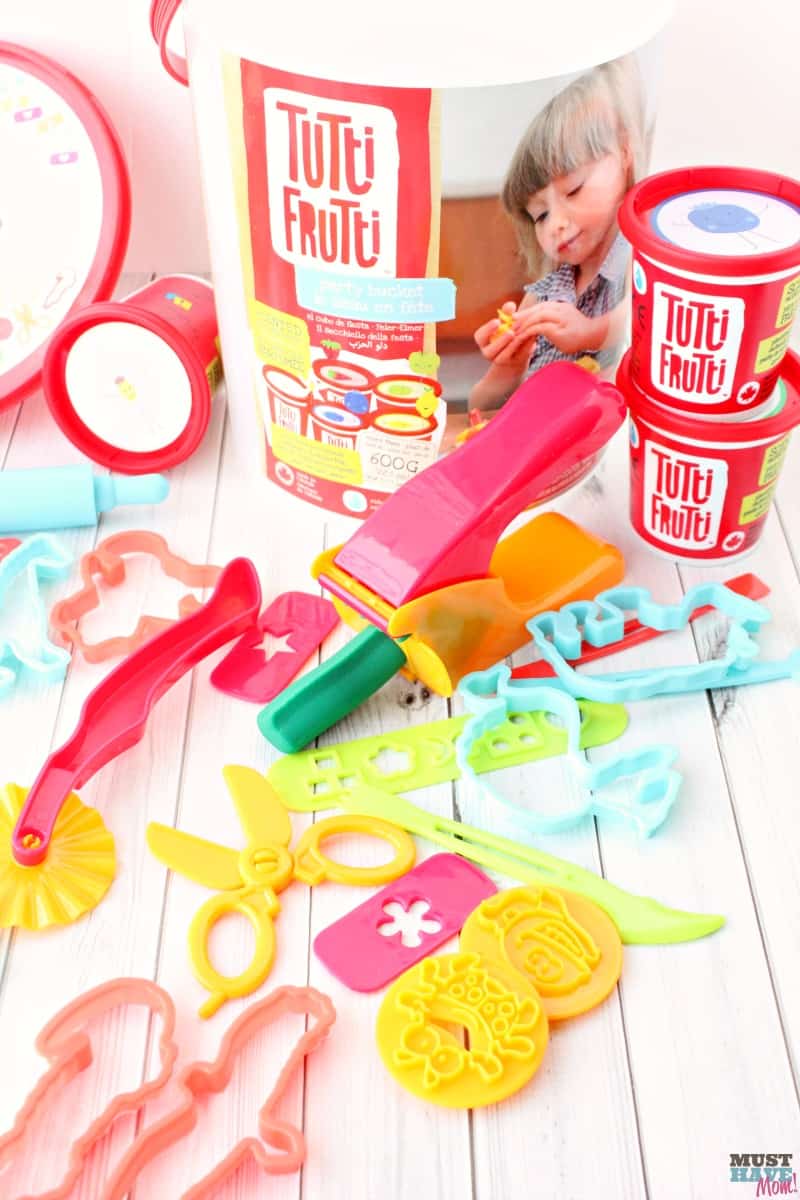 Awaken your child's senses with this Tutti Frutti scented play dough! They will put their sense of touch, sight, and smell to use! Find this amazing scented play dough at Target near the arts and crafts! They carry the 6 packs of scented play dough and the party bucket that contains 6 tubs of scented play dough and a TON of tools, cutters, cookie cutter shapes, rollers and more for HOURS of fun for multiple children. My kids went crazy over this fun bucket!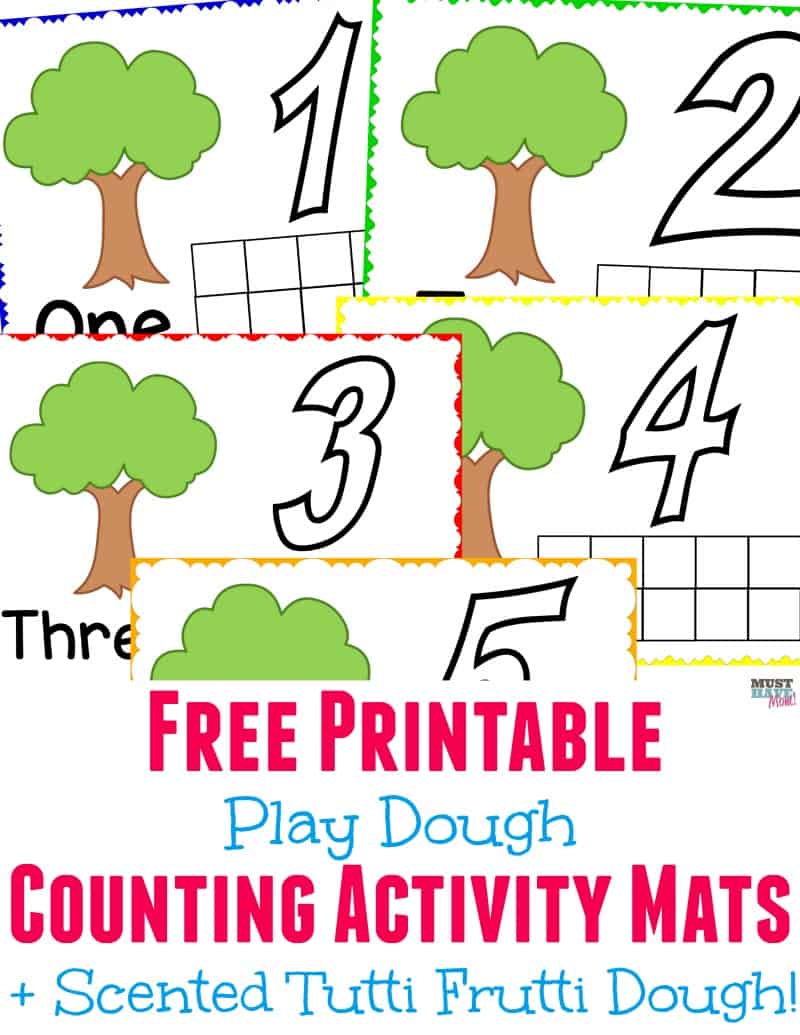 Print Your Free Playdough Mats:
You can print off the free playdough mats here. You'll get one sheet for each number 0-10. I recommend printing them and laminating them (I use this laminator) so you can reuse them over and over again.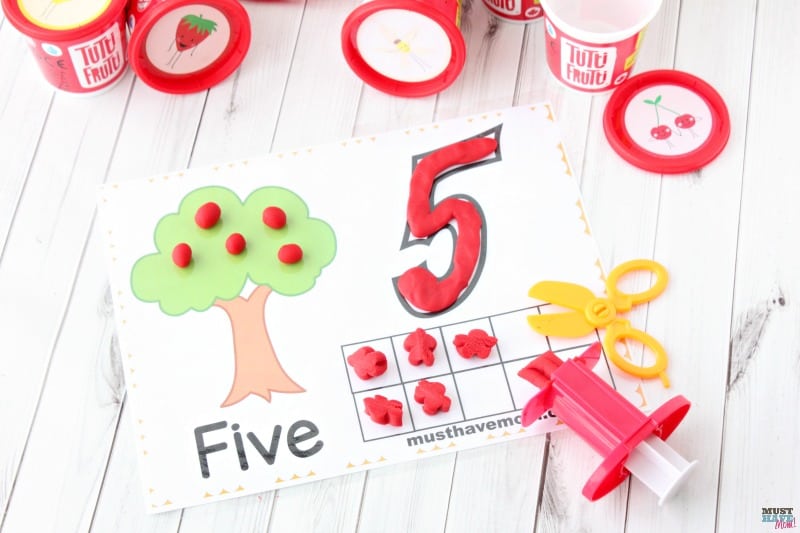 Pin the Free Scented Play Dough Mats Image Below: