Non Candy Easter Basket Fillers
My kids get SO much candy for Easter that I love incorporating these non candy Easter basket fillers into our tradition instead! Grab these Easter ideas for your child's Easter basket this year!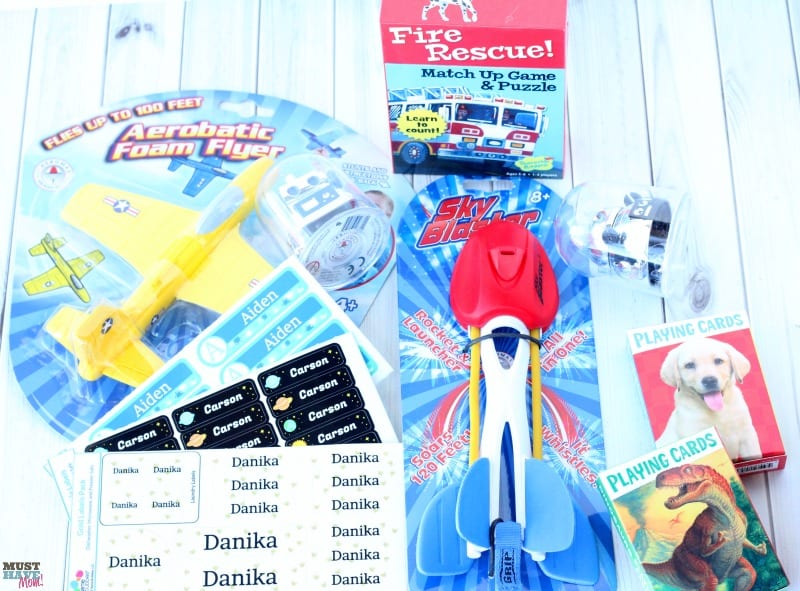 Easter is this weekend and I've been busy rounding up some fun and original ideas for your child's Easter basket. I had to be extra tricky when writing this post so my own kids didn't sneak a peek at their Easter basket fillers! Grab these ideas for a fun Easter tradition that isn't loaded up with so much sugar!
BUMP N BOTS: The Aeromax retro look, wind up robot is fun for anyone ages 3 and up. Sleek and shiny! They turn when it reaches an edge of a surface. Simply wind it and watch
Crayons: We love Crayola
Playing Cards: These fun playing cards are perfect for a number of card games!
Sky Blaster: All In One….Rocket and Launcher! Sky Blaster not only soars 120 ft., it whistles as it flies through the air. No batteries needed for this awesome toy. Totally kid powered.
Name Bubbles: Use these name labels to personalize just about anything! Place on cups, shoes, clothing, school supplies, summer camp supplies and more.
AEROBATIC FOAM FLYERS: Aerobatic Foam Flyer flies up to 100 feet. Just grip, toss into the air and release. It's easy to do stunts like dives and loops or toss it to a friend, for hours of foam flying fun. Works great under water too!
Bubbles and these bubble wands are fun!
Sidewalk chalk
Hot wheels cars
Books – Magic Treehouse, Boxcar Children, or an Easter book!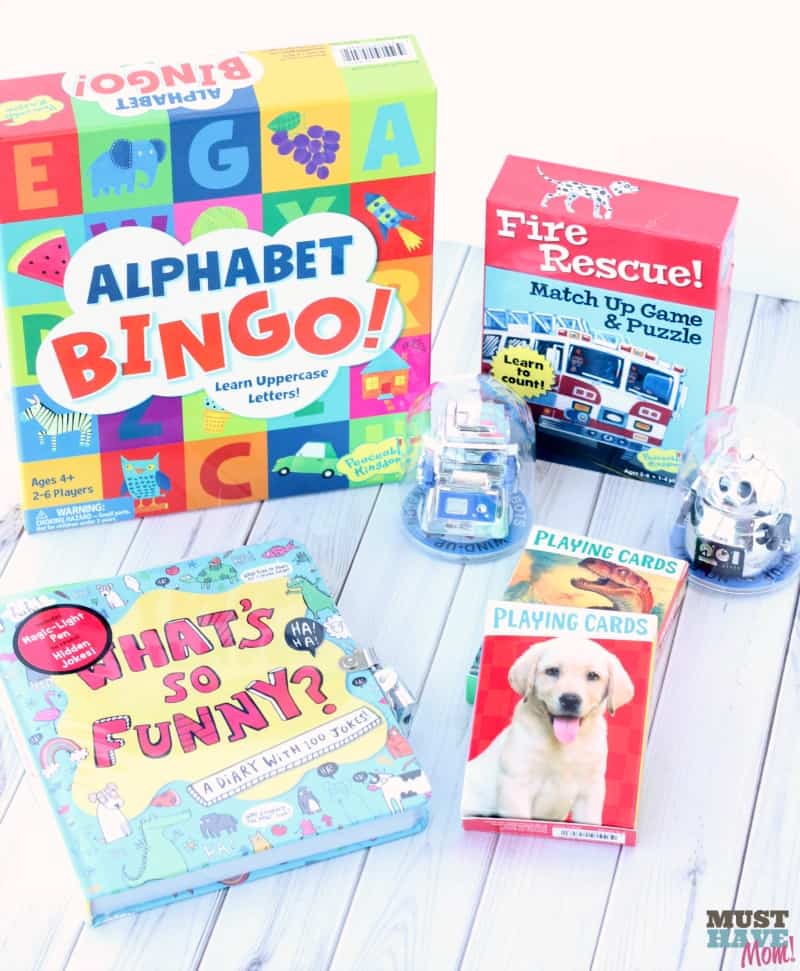 Alphabet Bingo: A fun twist on a classic! Reach into the bag and pull out a letter token — if you have a match, you're on your way to bingo!
Dry erase markers and wipe off books
Markers: These scented markers are a favorite!
What's So Funny Diary: A diary with 100 jokes and invisible ink pen!
Fire Rescue: A fire rescue matching game and puzzle!
Swimsuit
Bath foam and crayons
Slinky
Small flashlights
Punch balloons
Sunglasses
Night light
What fun and original non-candy Easter basket stuffers will you be putting in your child's basket this year? I'd love to hear – comment below!