How To Tie Dye Eggs With Homemade Egg Dye
Easter is right around the corner and these tie dye eggs are so cool! You may have seen how to dye Easter eggs with shaving cream, but we use Reddi-Wip instead so the eggs are still edible, unlike the shaving cream method! It's really easy and tons of fun for the kids too.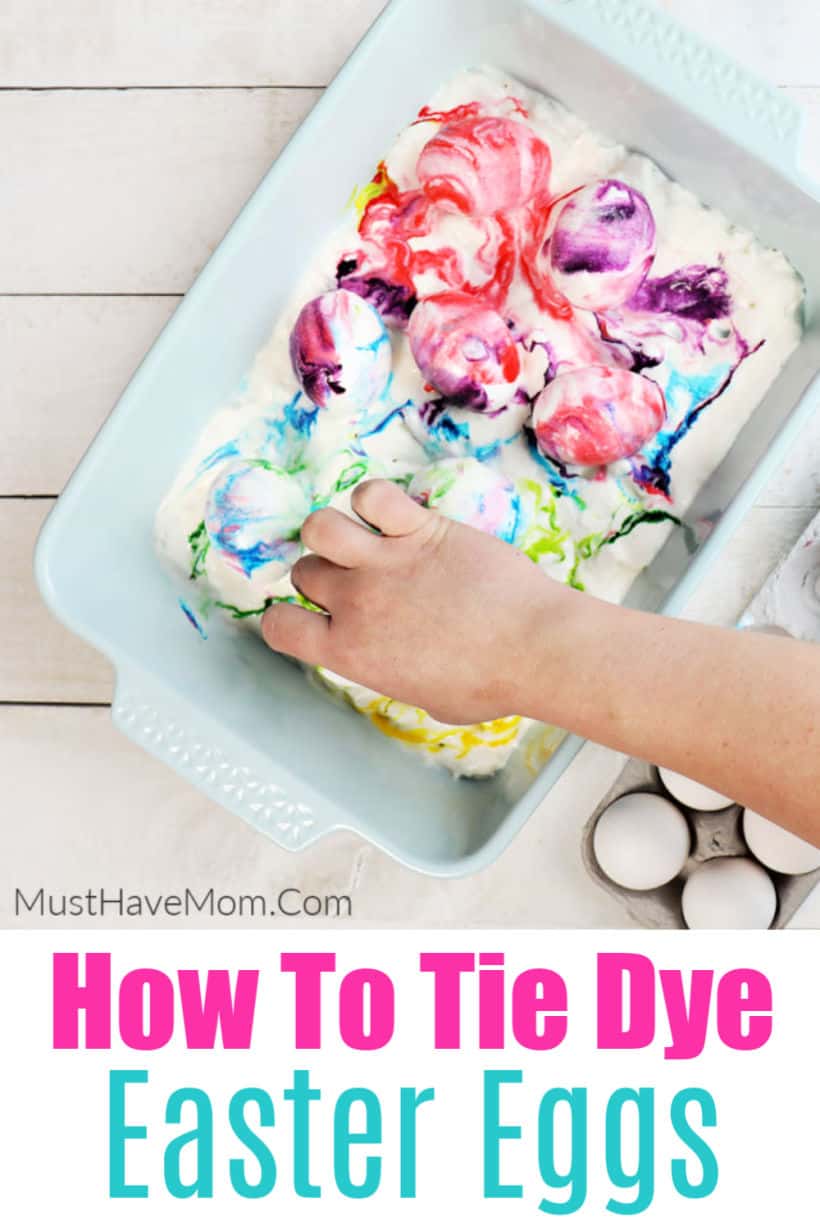 How To Tie Dye Eggs
These tie dye eggs are so cool and they are so easy to create too! Kids of all ages will love these multi-colored Easter eggs. These are great to do with toddlers too because it's not as messy as plopping an Easter egg into a cup of liquid.
This year we will be doing several fun things for Easter including playing the saran wrap Easter game and making some fun Easter crafts for kids.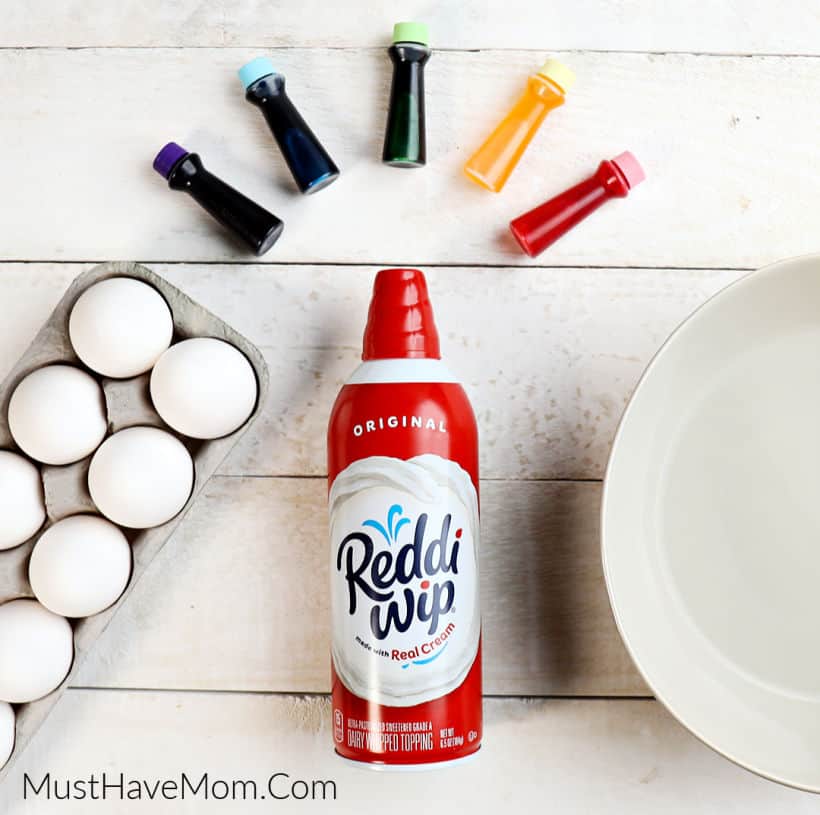 Homemade Egg Dye
We will be making our own homemade egg dye for these tie dye Easter eggs. No egg dye kit is necessary! You'll simply need the following supplies: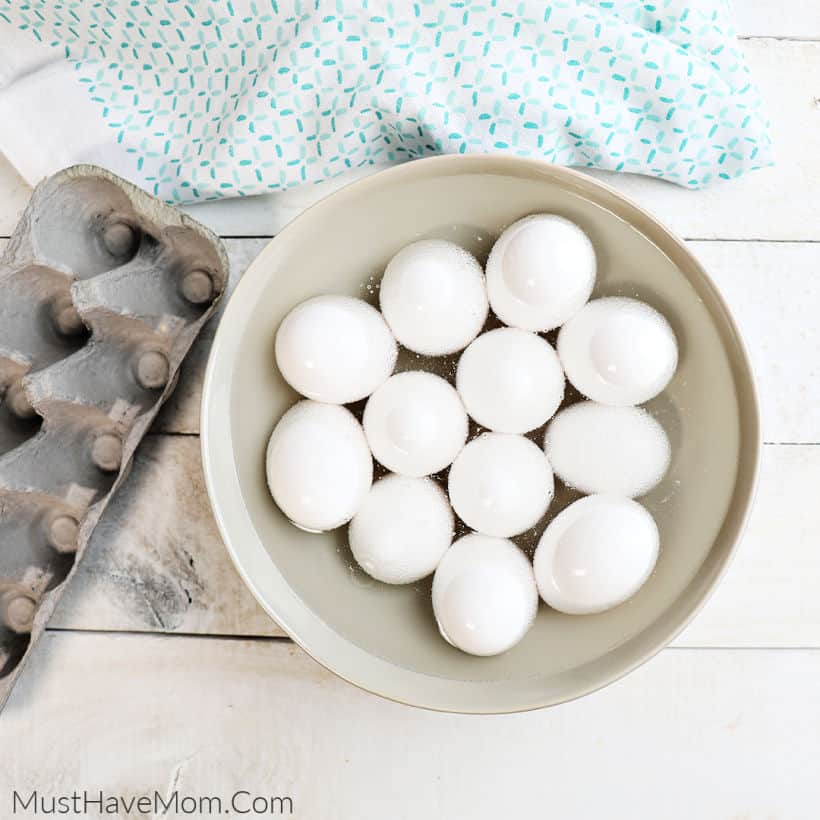 How To Dye Eggs
Begin by placing hard boiled eggs in a large bowl of vinegar for 2-3 minutes.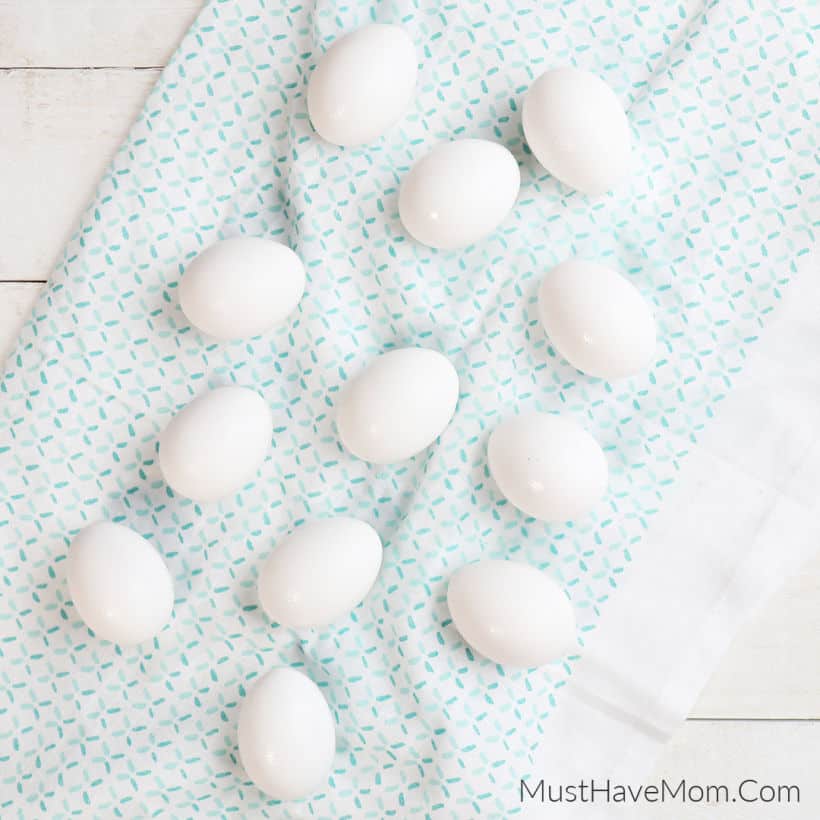 After 2-3 minutes, remove the eggs from the bowl and gently dry them with a towel or allow them to air dry on a baking rack.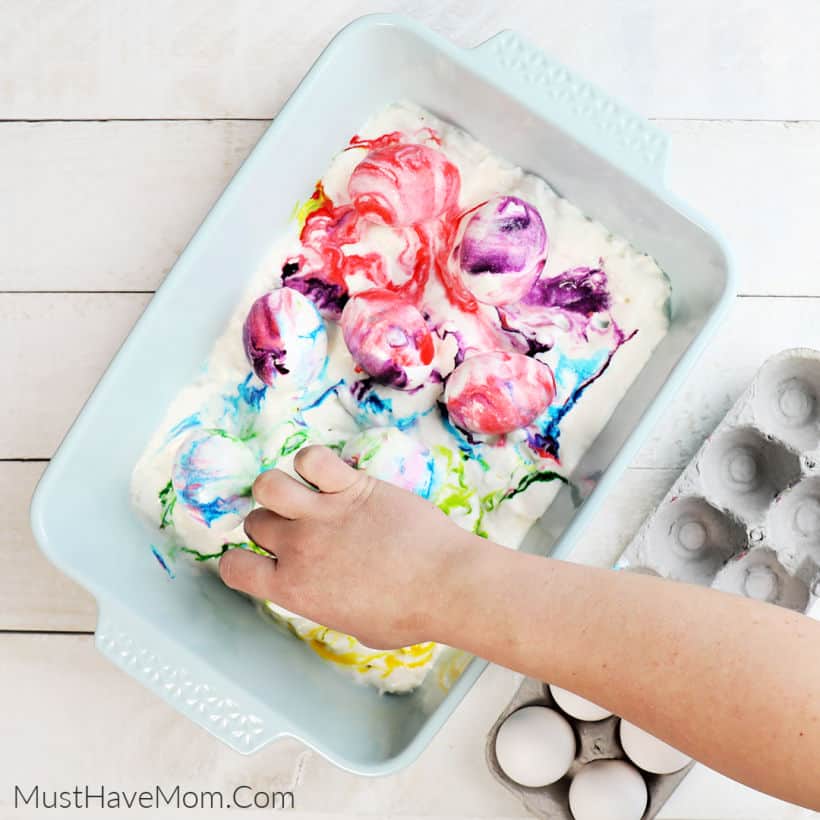 Next, evenly disperse Reddi-Wip into a 9×13 serving dish. Use a spoon to flatten the Reddi-Wip. Then, add drops of food coloring throughout and gently use the spoon to swirl the colors, being cautious not to overmix.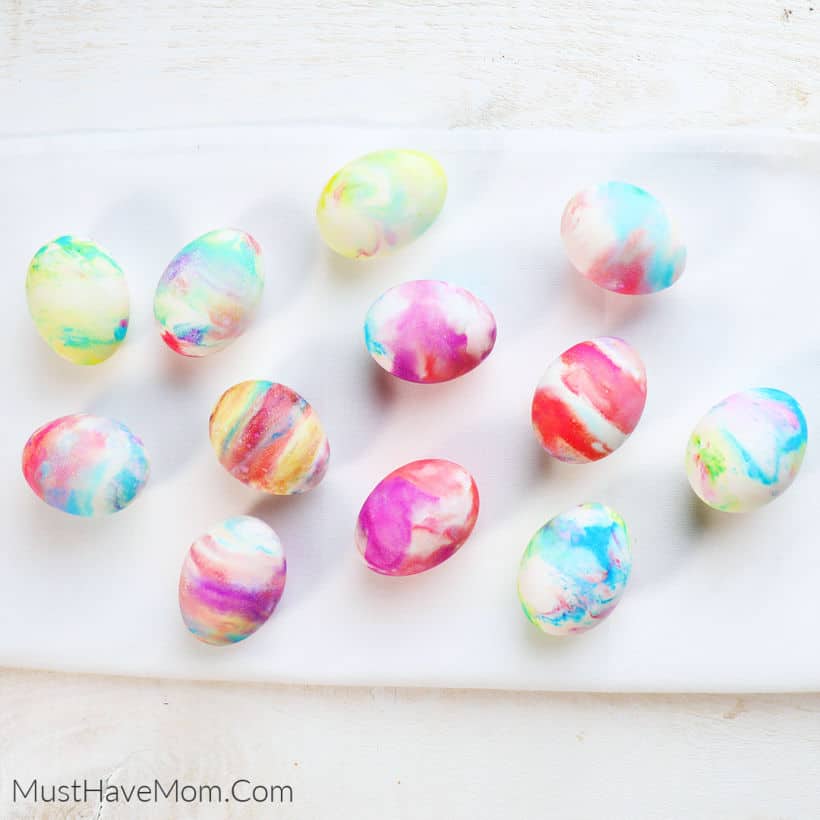 Roll the hard boiled eggs one time to completely coat with the mixture then set aside for 30 mins.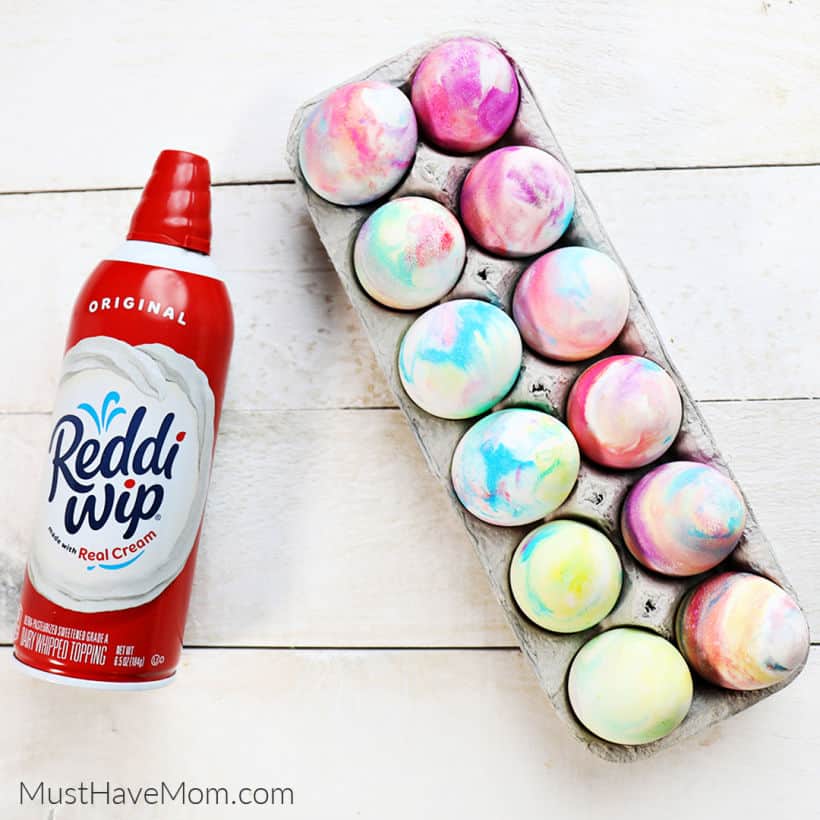 Finally, gently rinse the eggs with cool water to remove the dye and Reddi-Wip. Set on a drying rack to dry then place eggs in the fridge.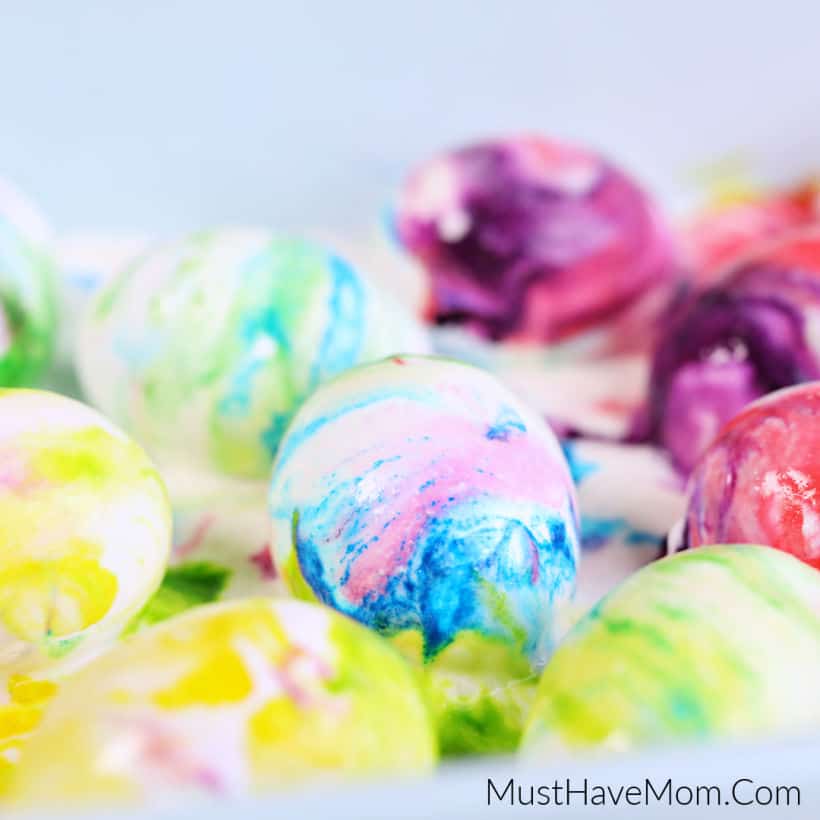 These tie dye eggs are a ton of fun to make and since we used Reddi-Wip instead of shaving cream they are still edible too! Store them in the fridge until you are ready to eat them.
Pin Tie Dye Eggs