Grab one of these free printable summer bucket lists and get ready to have an incredible summer! These printables are perfect for both kids and adults. Spice up your summer and knock some items off your bucket list!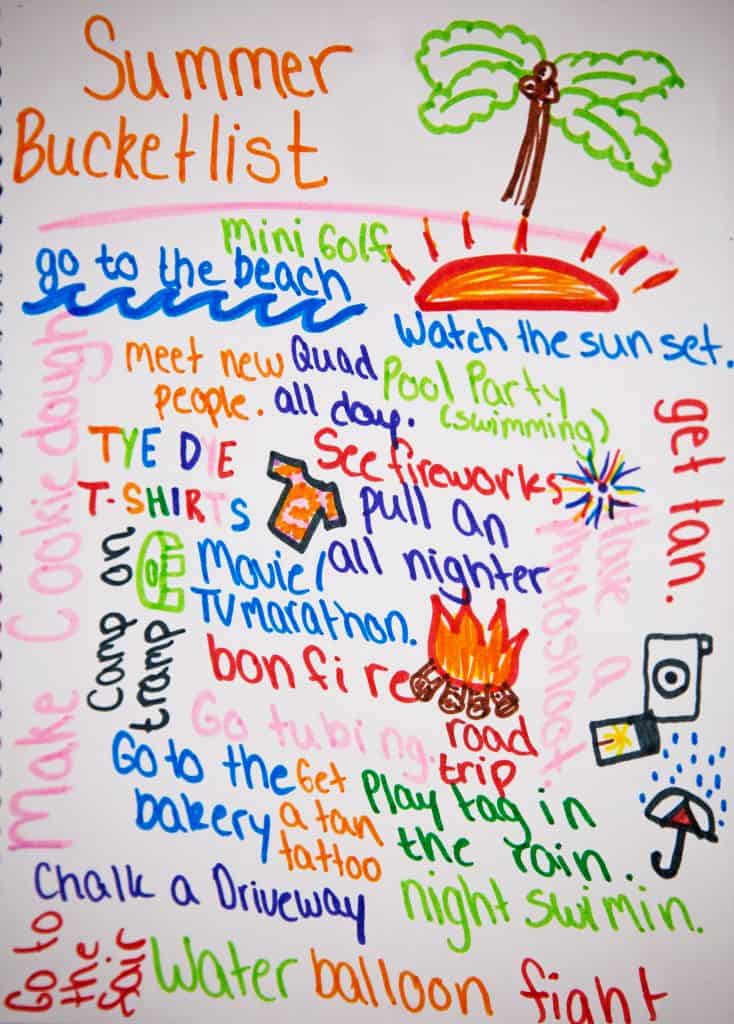 Are you looking for some summer bucket list ideas? These summer bucket lists have been such a hot trend lately. So I put together a round up of my favorite free printable summer bucket lists so you can grab one for yourself.
Free Printable Summer Bucket Lists
My Summer Bucket List Printable for Kids is full of 32 fun ideas that are guaranteed to help you create a memorable summer. Do it together with your kids and create all kinds of new memories!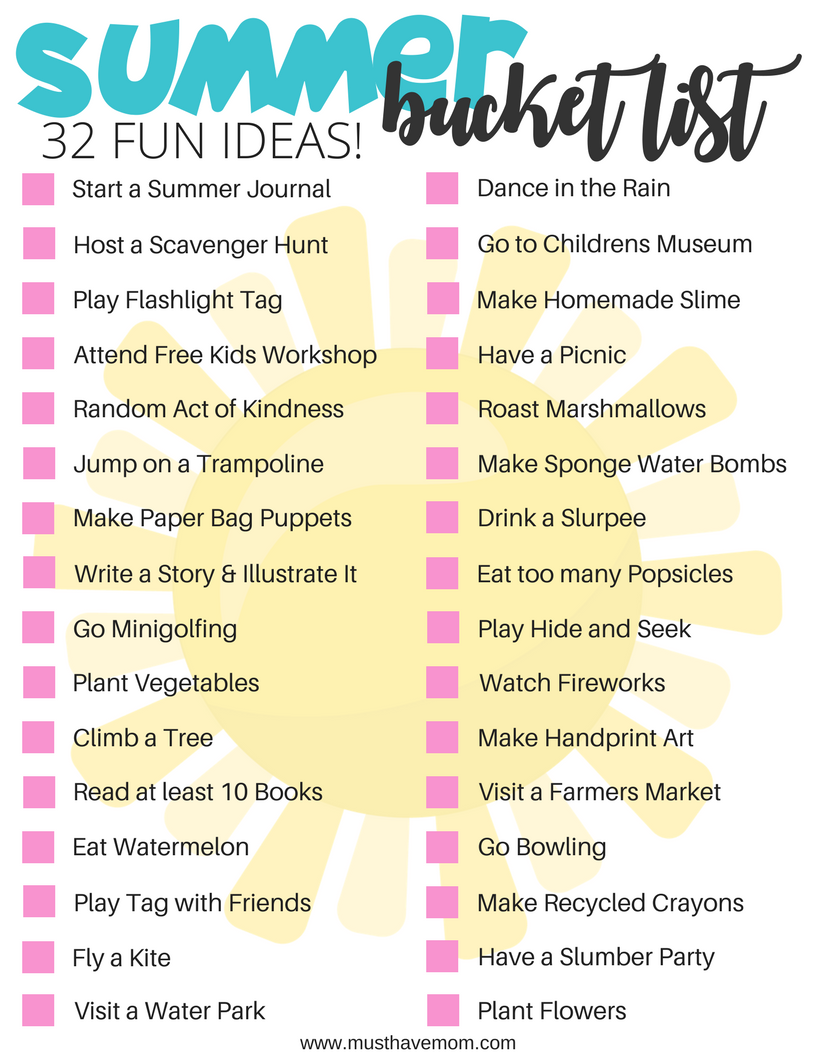 I love this bucket list that features over 100 different ideas that are not only perfect for kids but also for adults.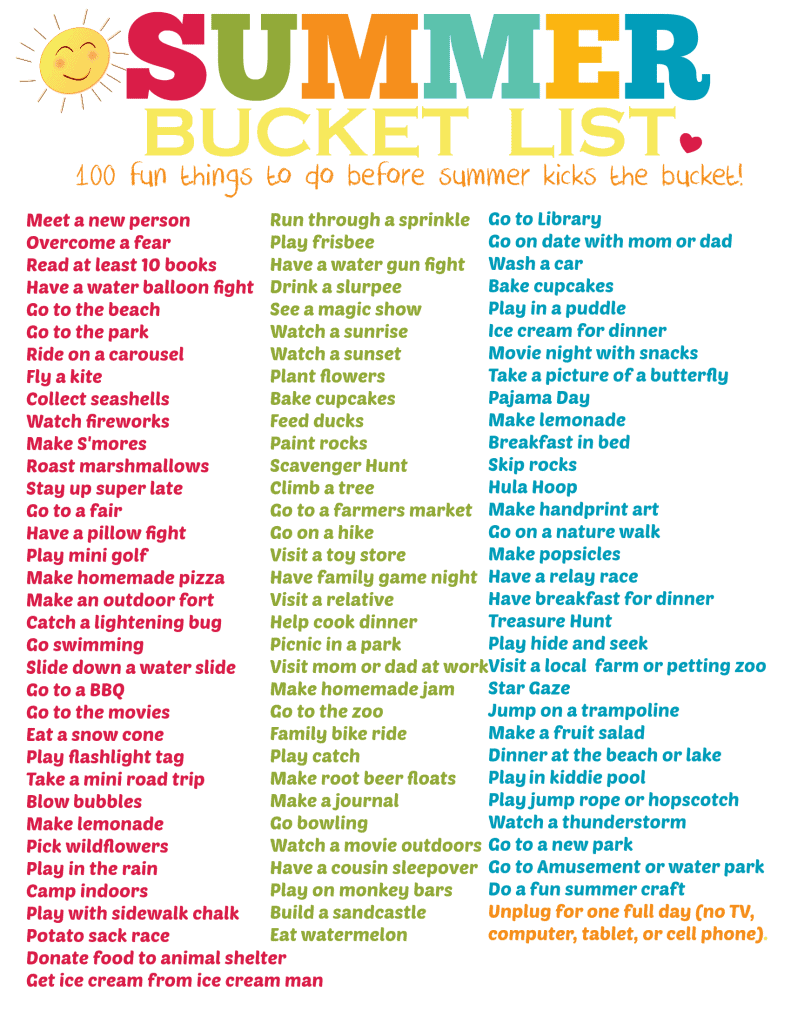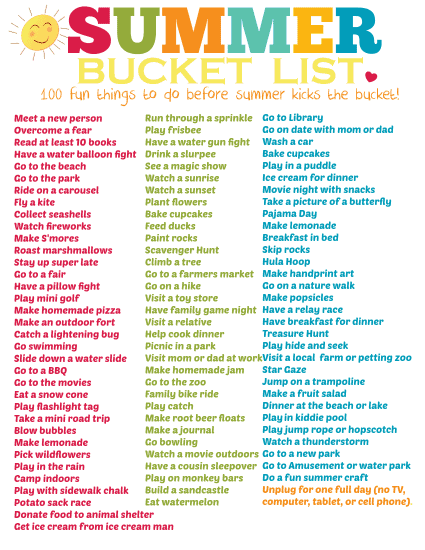 Here's another great idea of a printable summer bucket list that is great for both kids and adults. Take a road trip, see an outdoor concert, and more.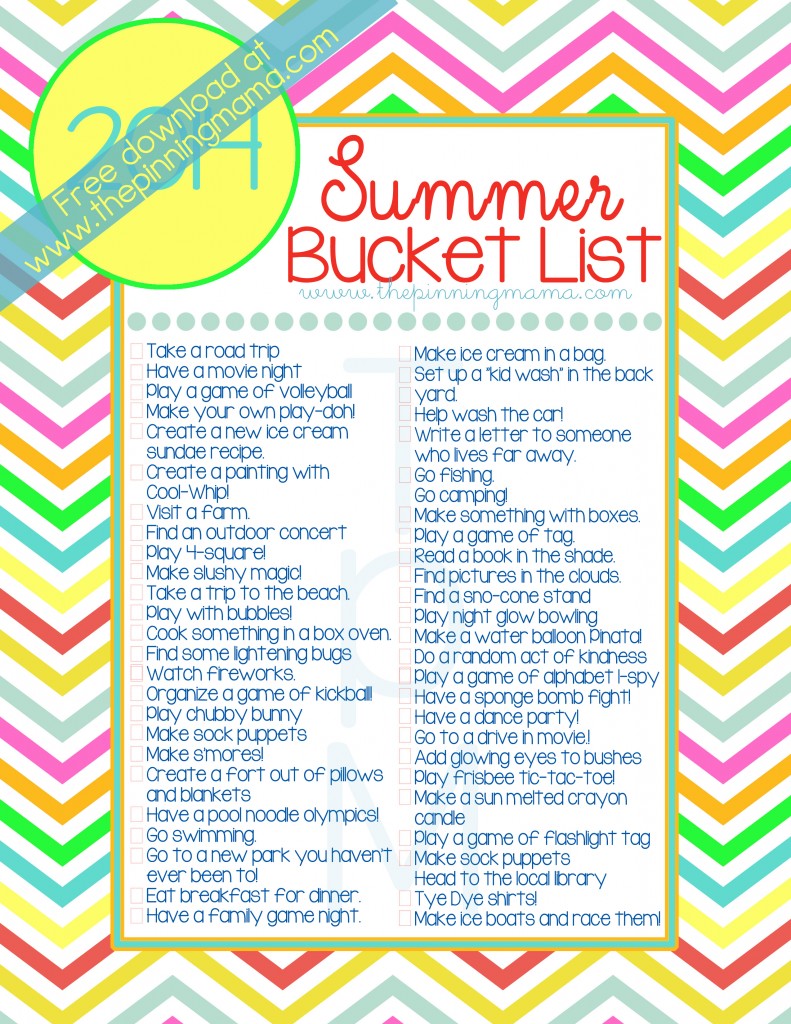 Maybe you have your own ideas of what you want to include on your summer bucket list. This fill in the blank bucket list is the perfect way to do exactly what you want.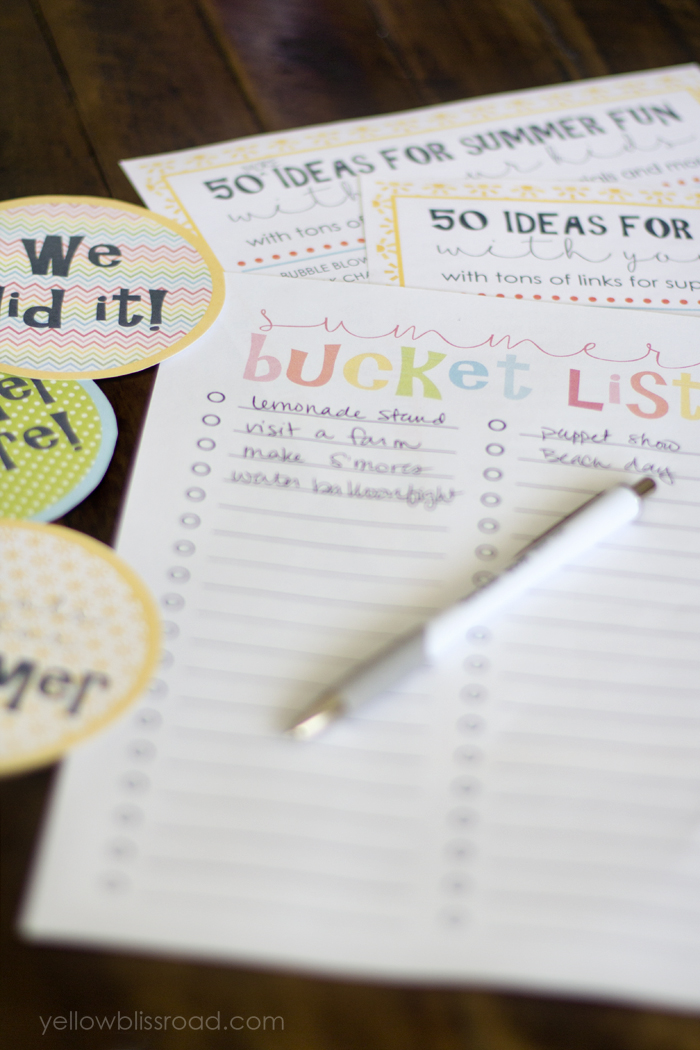 This printable features fun ideas like chasing an ice cream truck and eating ice cream for dinner!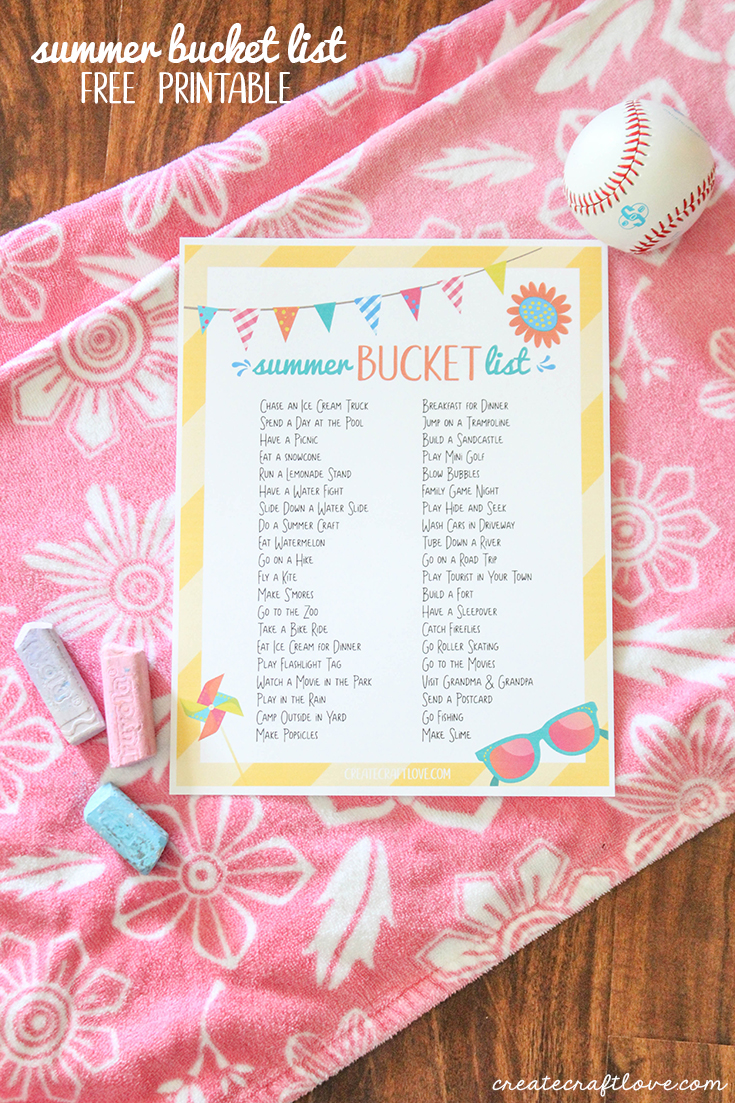 This printable from Wondermom Wannabe is full of great ideas that the entire family will love.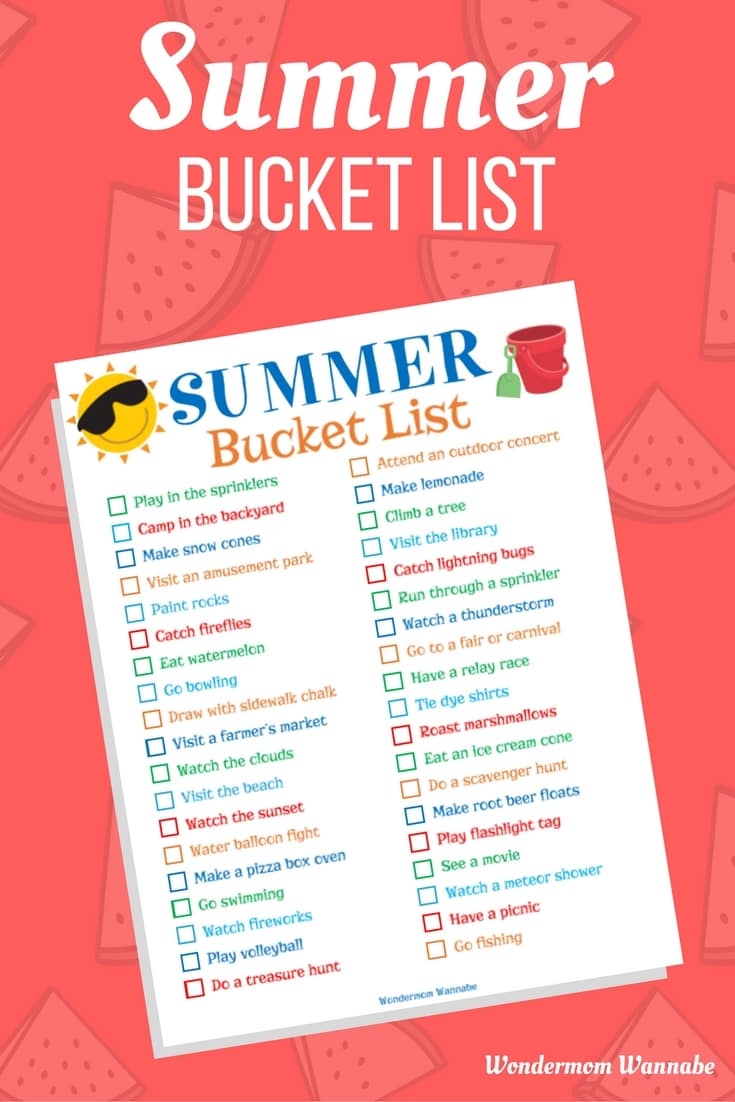 I love that this bucket list features ideas such as a random act of kindness, volunteer, and make gifts for others. Spend this summer giving back!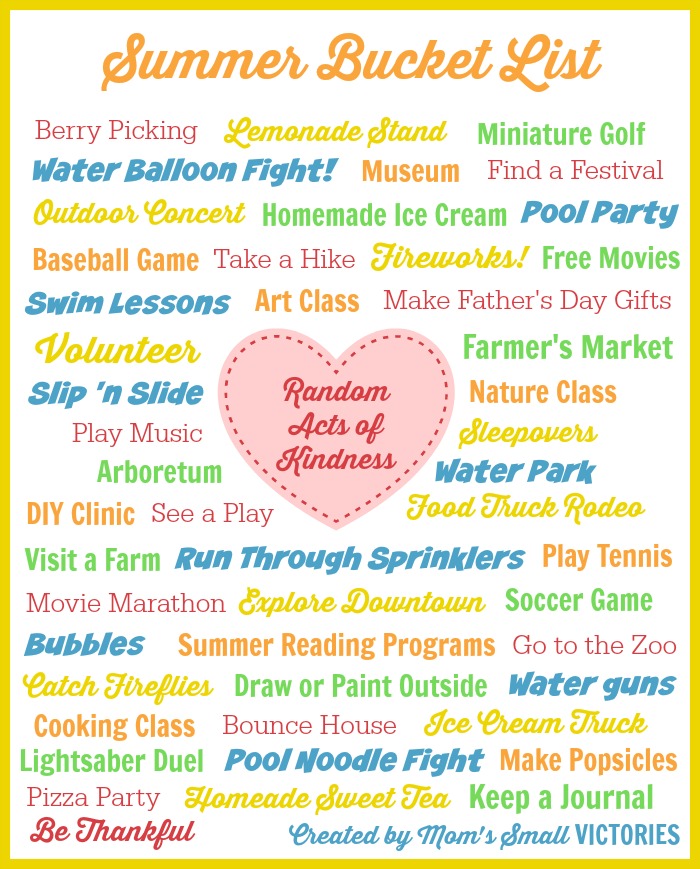 Which free printable summer bucket lists do you want to try?
Pin the summer bucket lists: