DIY Farmhouse Style Wood Spool Table
This DIY farmhouse style wood spool table is SO easy to make that you'll wonder why you didn't do it sooner. I'll show you exactly how to make one and you can add it to your indoor or outdoor decor! It's the perfect side table or if you'd like to make a big one then just get a bigger spool and use the same directions!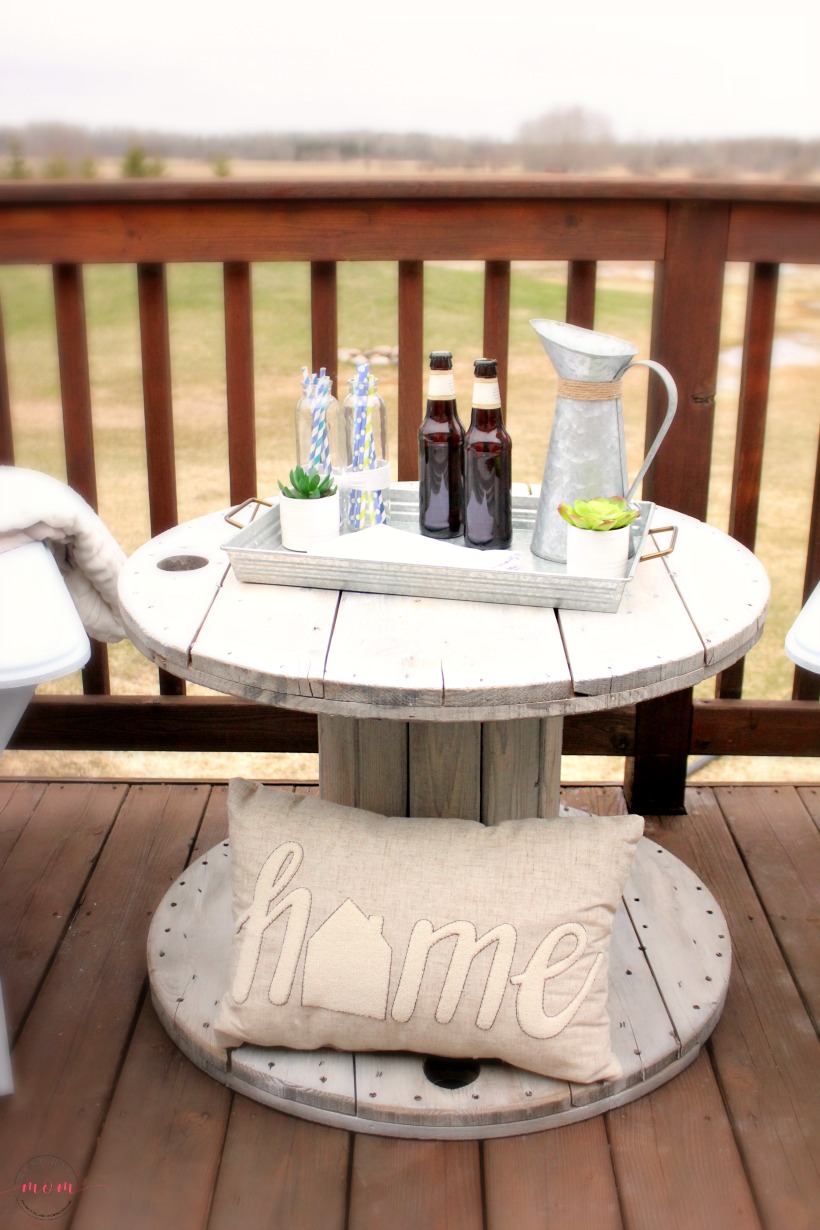 I created this DIY wood spool table to go with my farmhouse style adirondack chairs. I absolutely LOVE how it turned out and it was such a quick and easy project. I then accessorized it with farmhouse style decor. You can personalize this whitewashed wood spool table however you want!
Supplies You Need For the DIY Wood Spool Table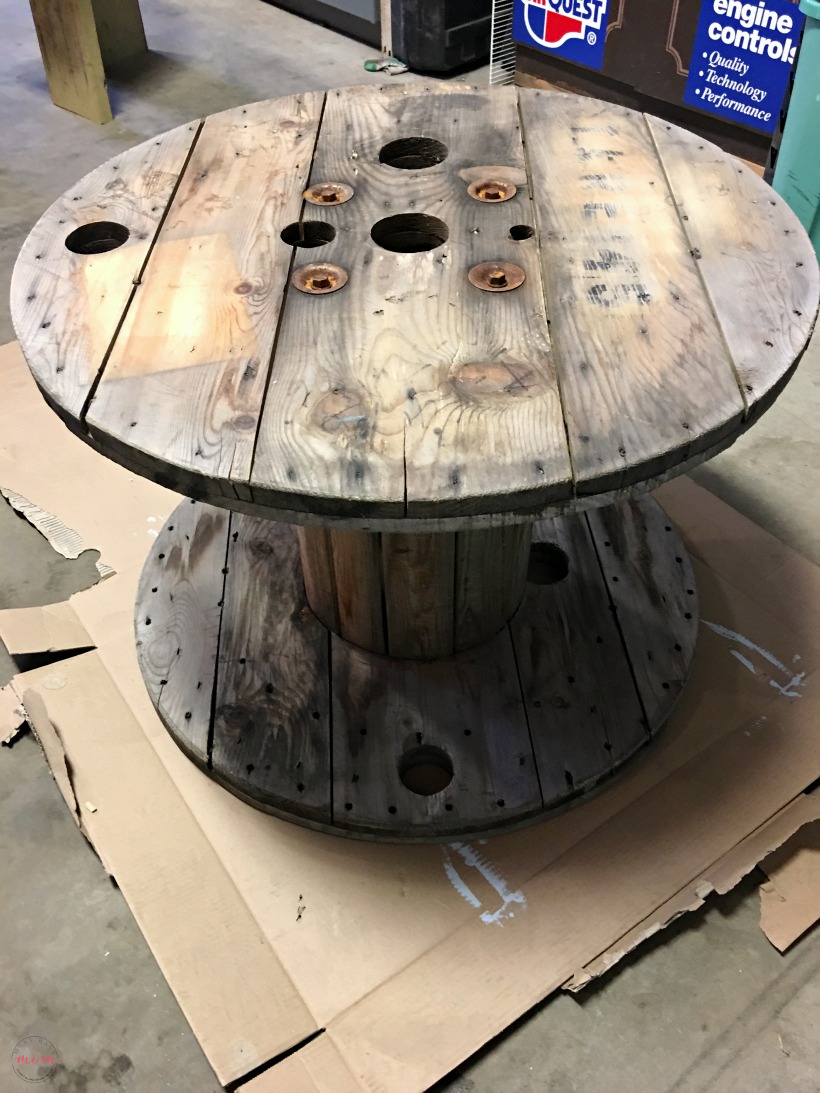 You can find wood cable spools at local places sometimes. Our power company was tossing them out. Some utility companies also give them away for free. I have also heard that Menards sells them. I picked out a size that would be the correct height for my chairs. The size doesn't really matter, just get one that fits your space.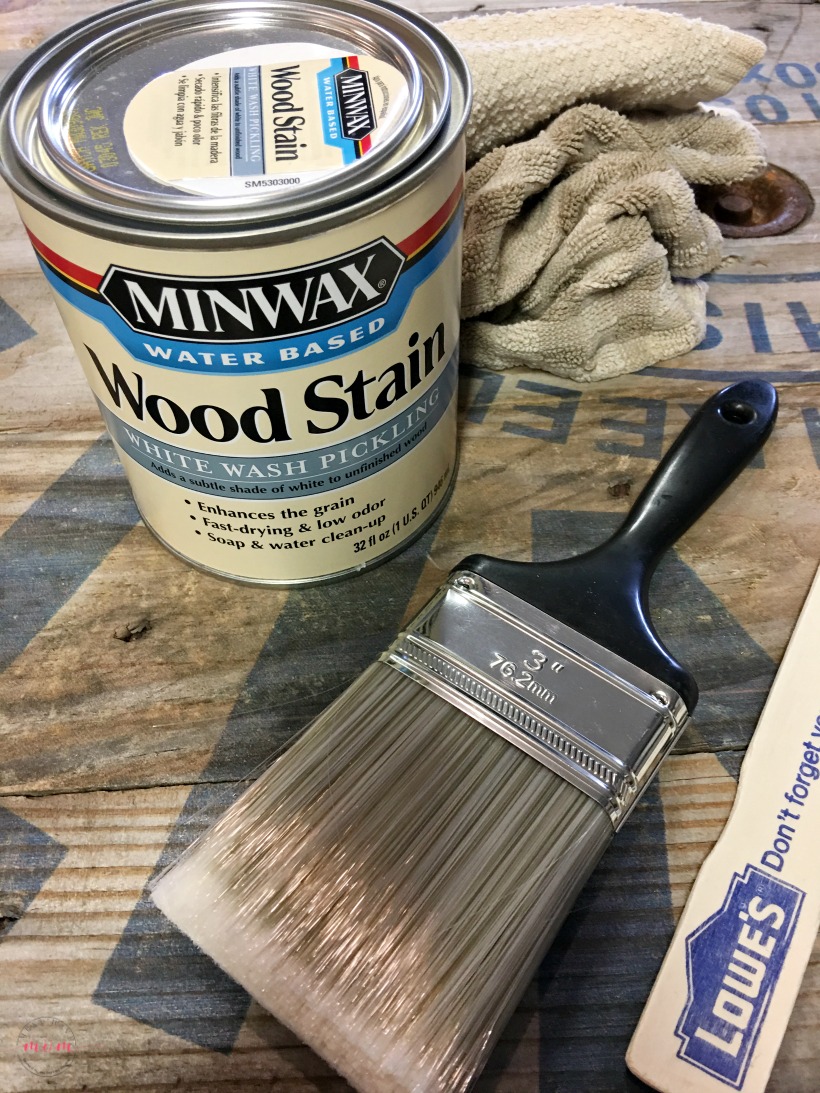 Minwax 618604444 White Wash Pickling Stain, quart

Linzer 3121 0400 Stain Waterproofing Brush, 4

Shop Towels (Pack of 25, 13 X 13 Inches) Commercial Grade Machine Washable Cotton Washcloths White Shop Rag – Perfect for Auto Mechanic Work and Bar Mop by Utopia Towel

Minwax 63200444 Helmsman Spar Urethane, quart, Gloss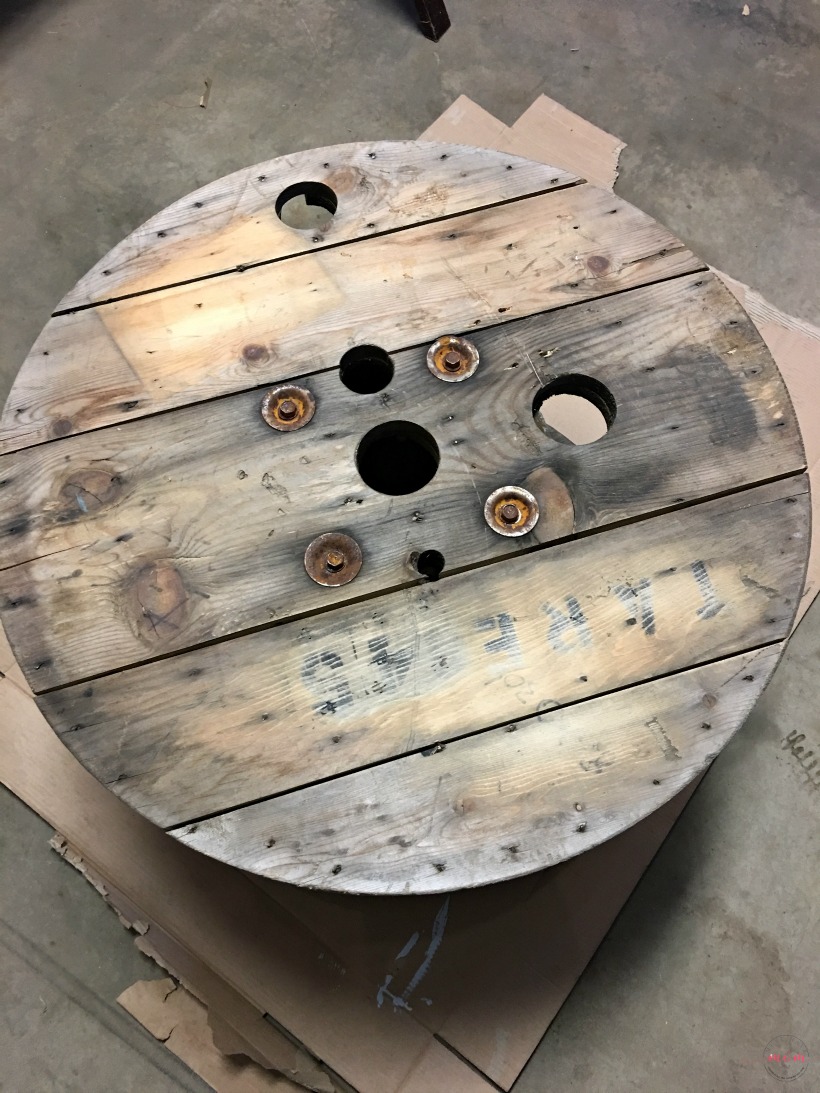 Start by sanding the rough edges on the wood spool. Choose which side you want to be the top of your table as well. I liked the side with writing on it.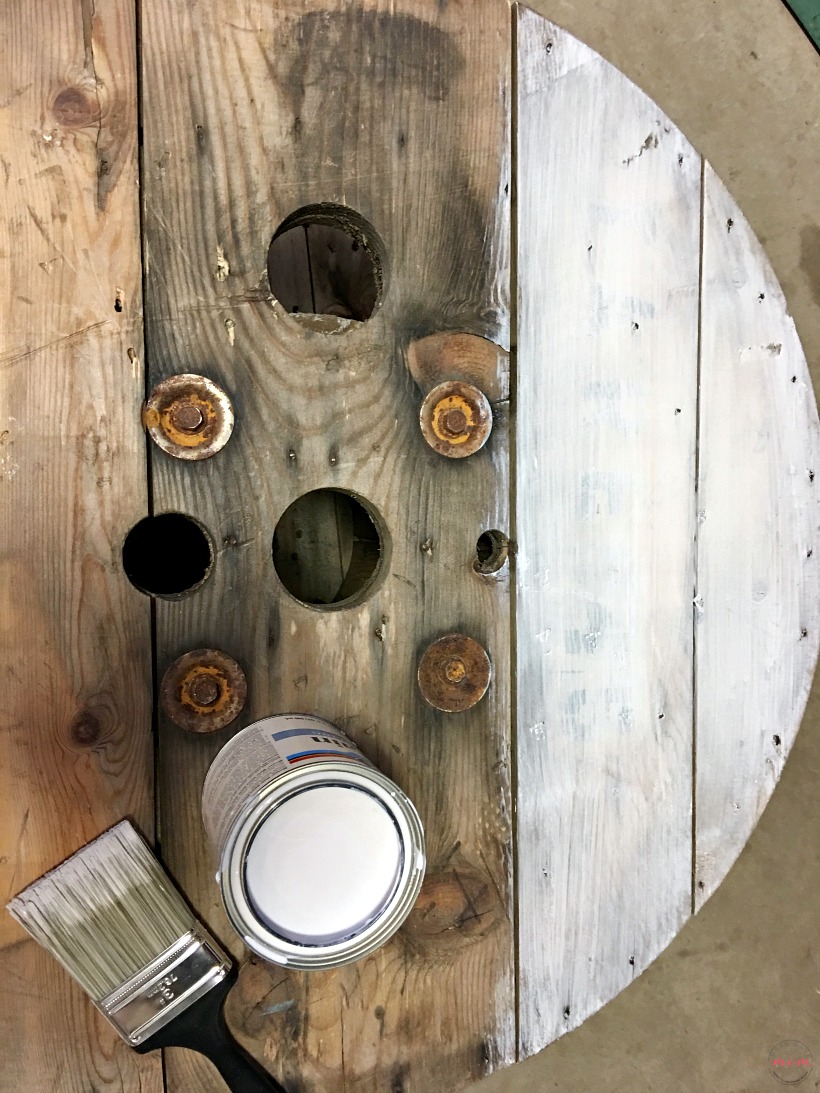 Then stir your Minwax White Wash Pickling Stain and use your stain brush to brush it on the table. Only do a couple boards at a time.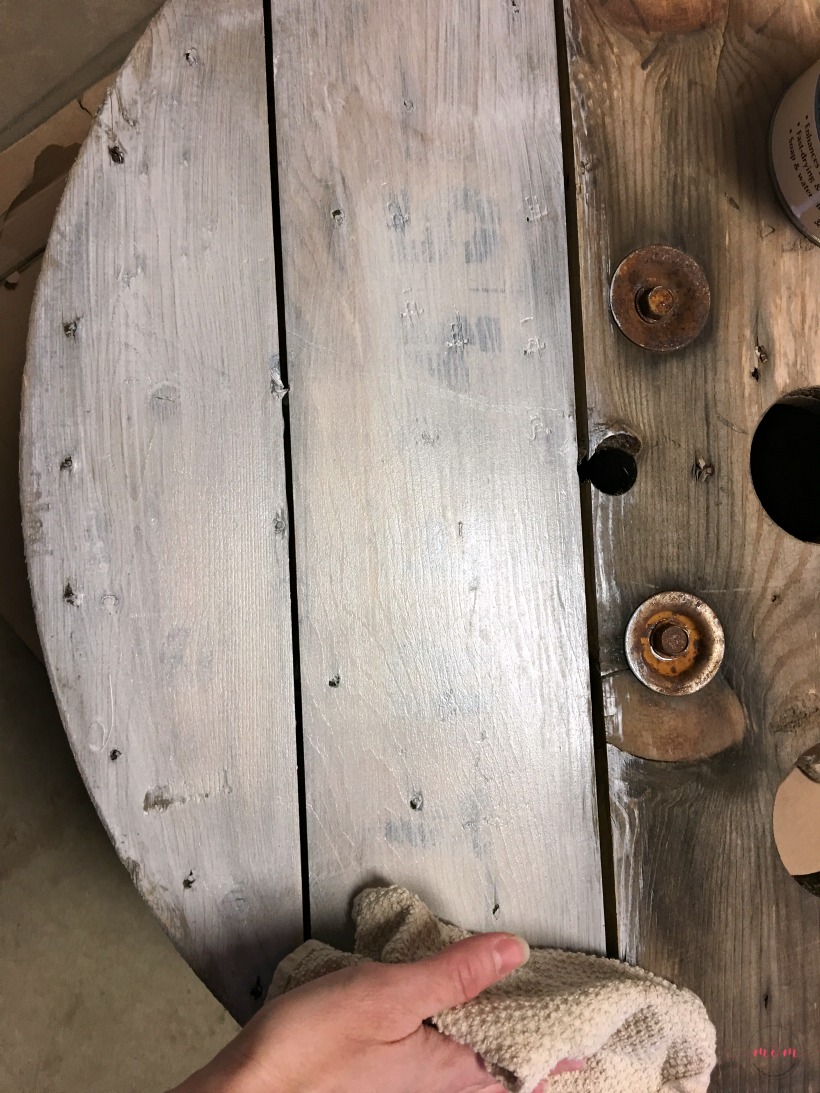 Then, use your rag to wipe off the excess stain. How long you let it sit will determine how much soaks in. I didn't let mine sit long because I wanted a very faint whitewash on my wood spool.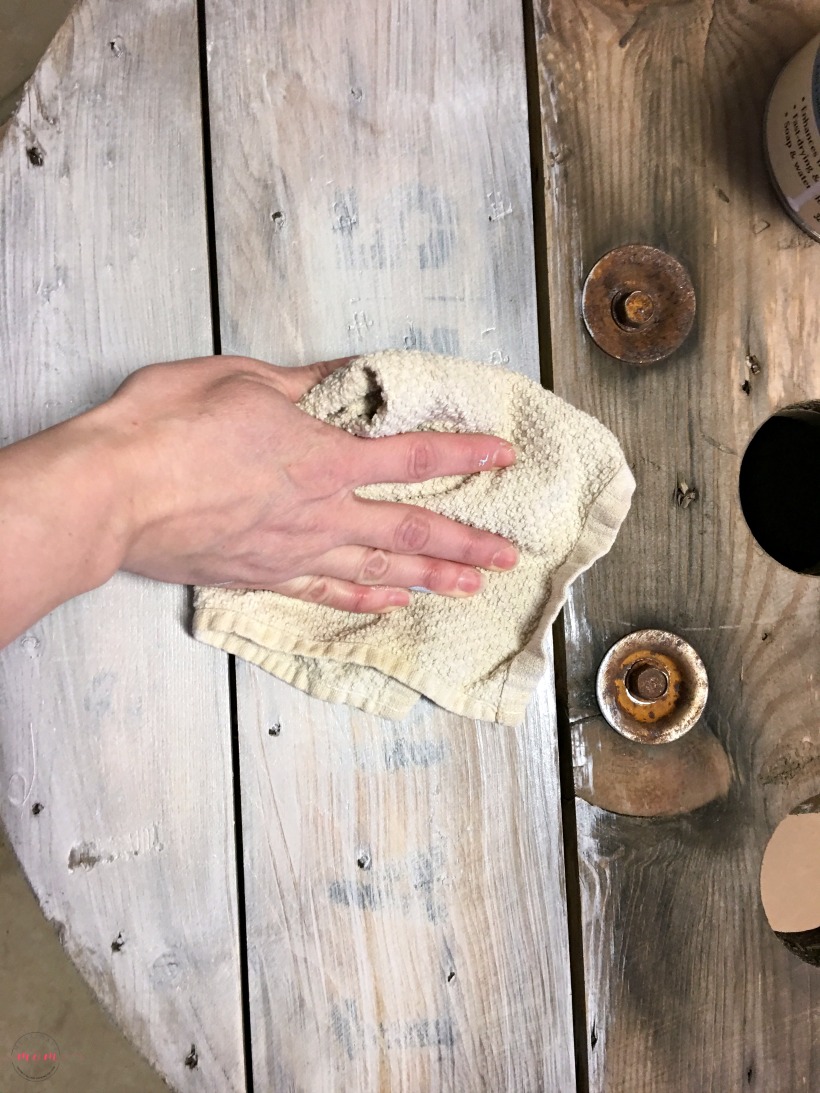 Wipe it off and then continue to the next boards applying the stain.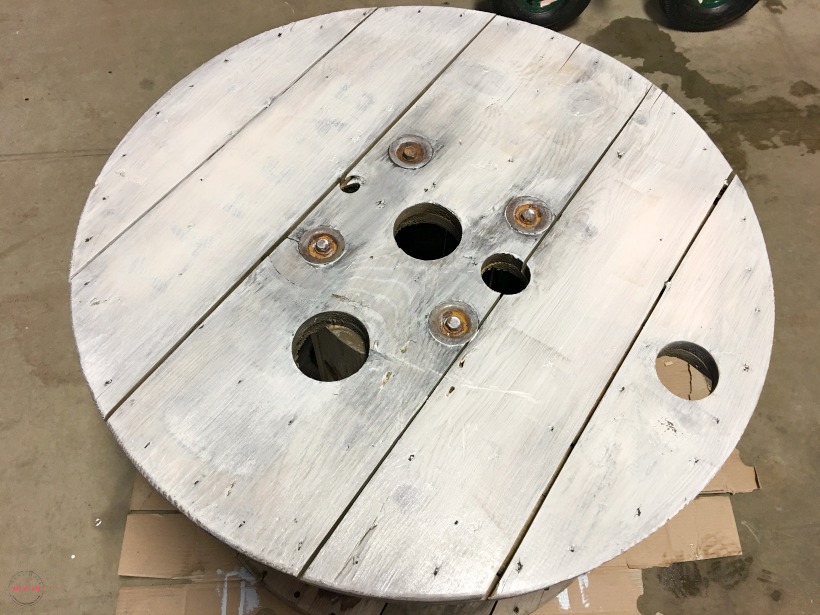 Apply white wash to all wood surfaces. Allow it to dry and then flip over and do the other side. Finish it with two coats of spar urethane to seal it. Be sure to cover all surfaces, top and bottom. If you will be storing it outside then it is especially important to get in every nook and cranny.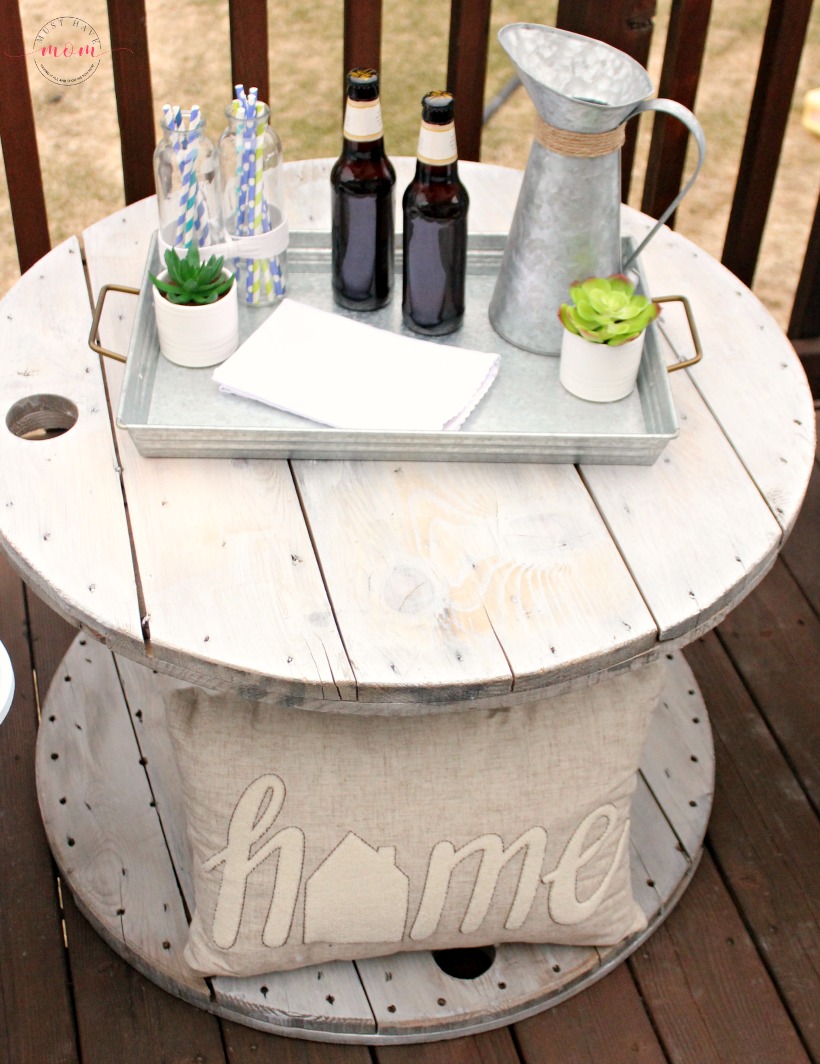 Then the fun part! Style it with some farmhouse style decor or however you want to match your own theme.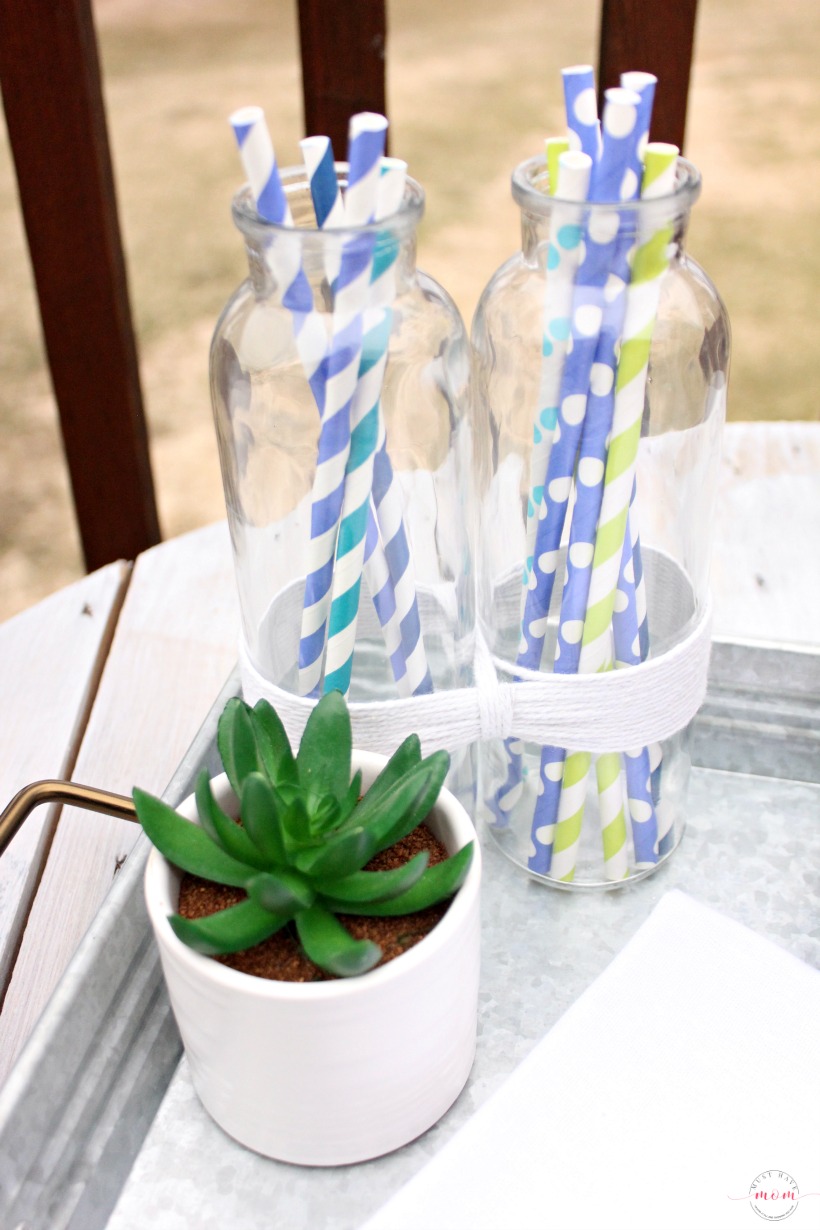 I added some fun touches like these paper straws and mini succulent.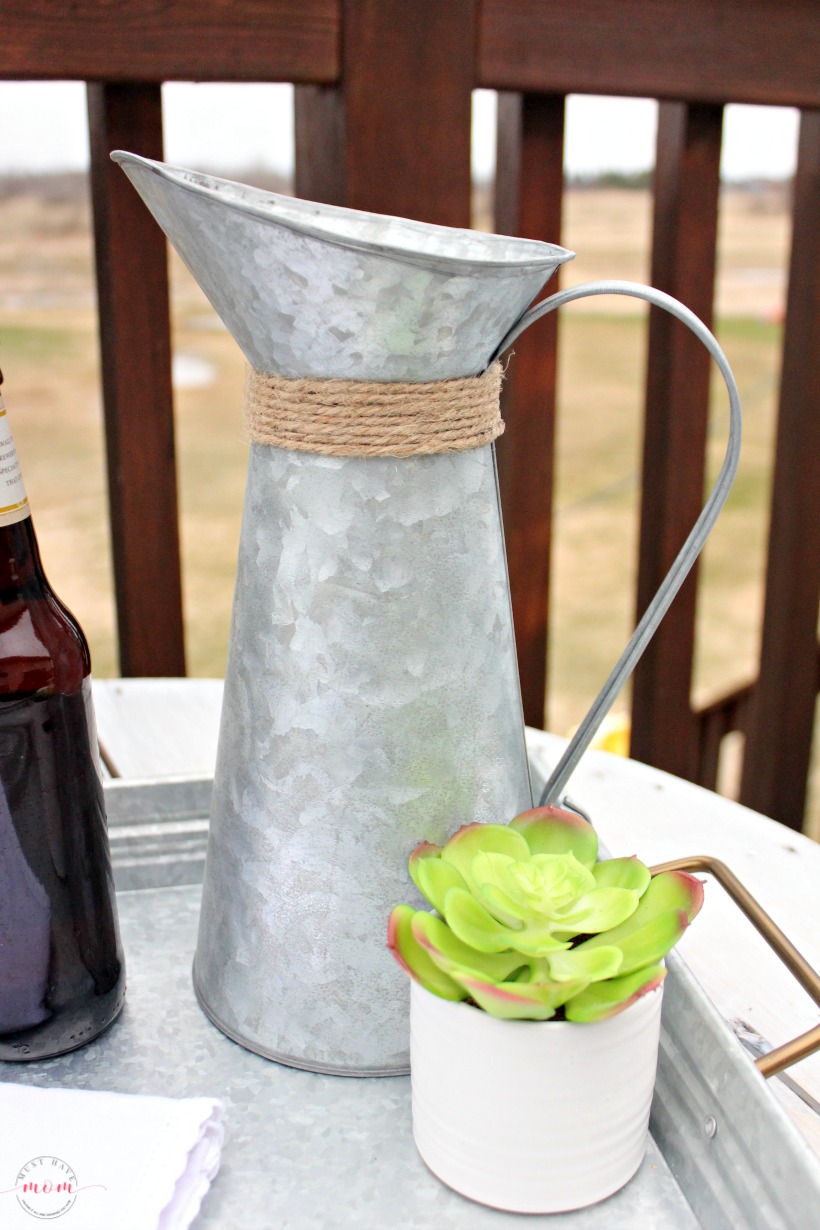 I also added a galvanized metal tray and pitcher. I love the combination of white washed wood and galvanized metal.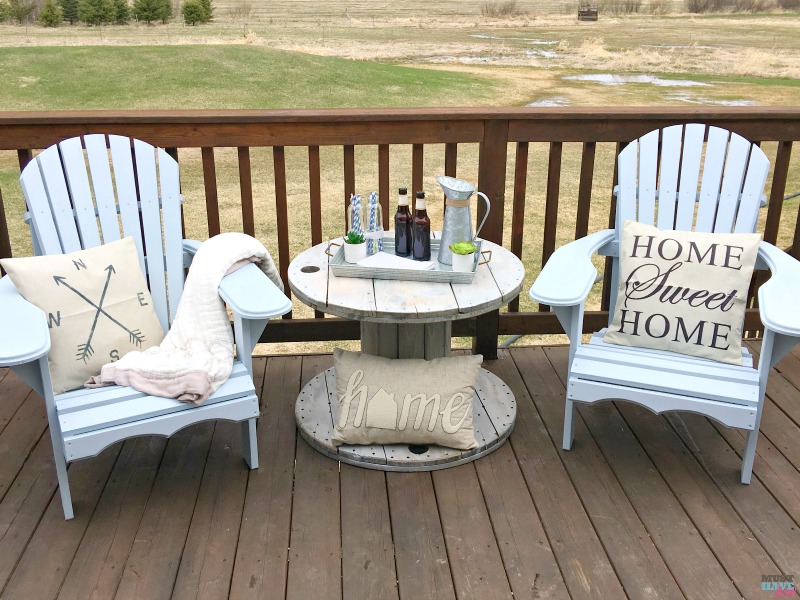 I placed mine on our deck between two adirondack chairs. It is the perfect table for that spot! I love it!
Pin the DIY wood spool table: