Cranberry Pretzel Cheerio Bars Recipe: Healthy Homemade Snacks!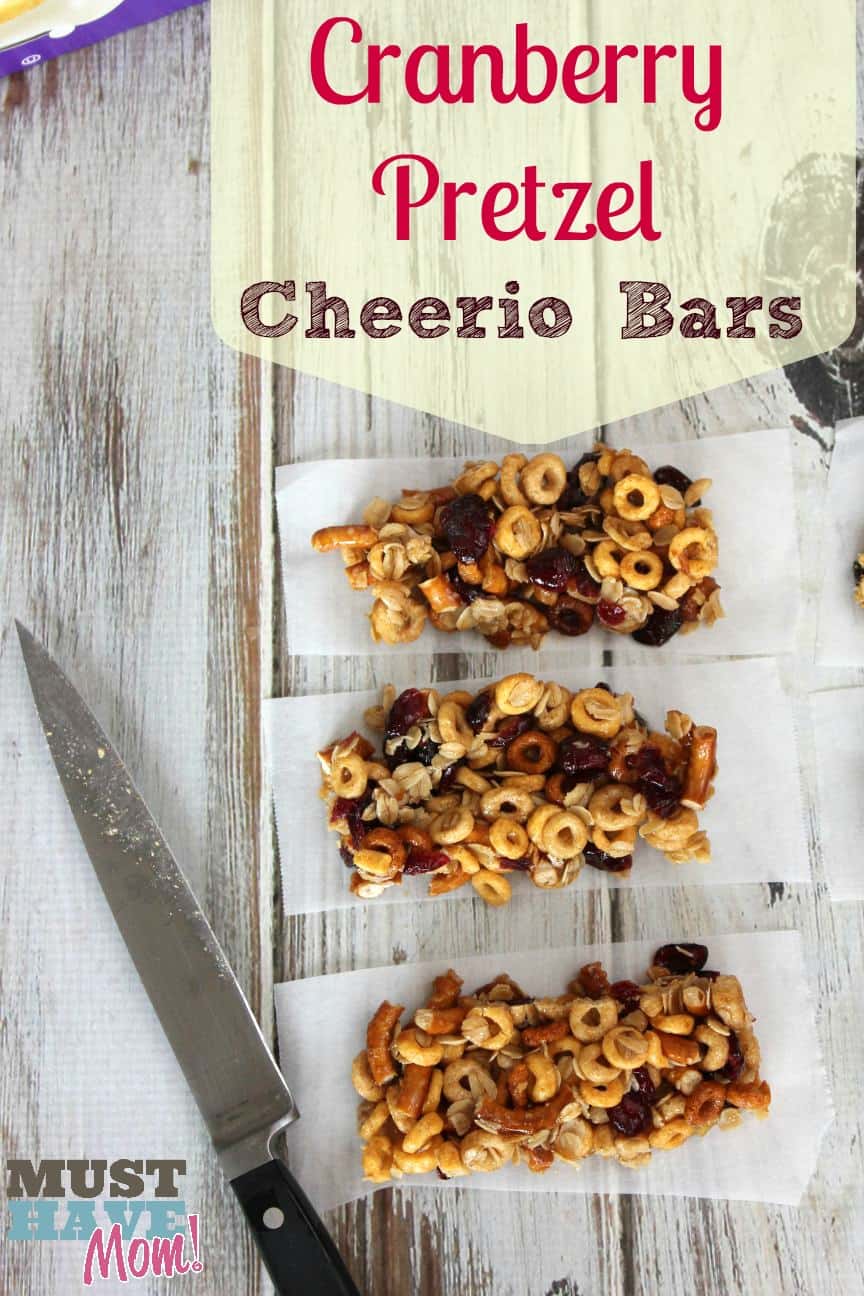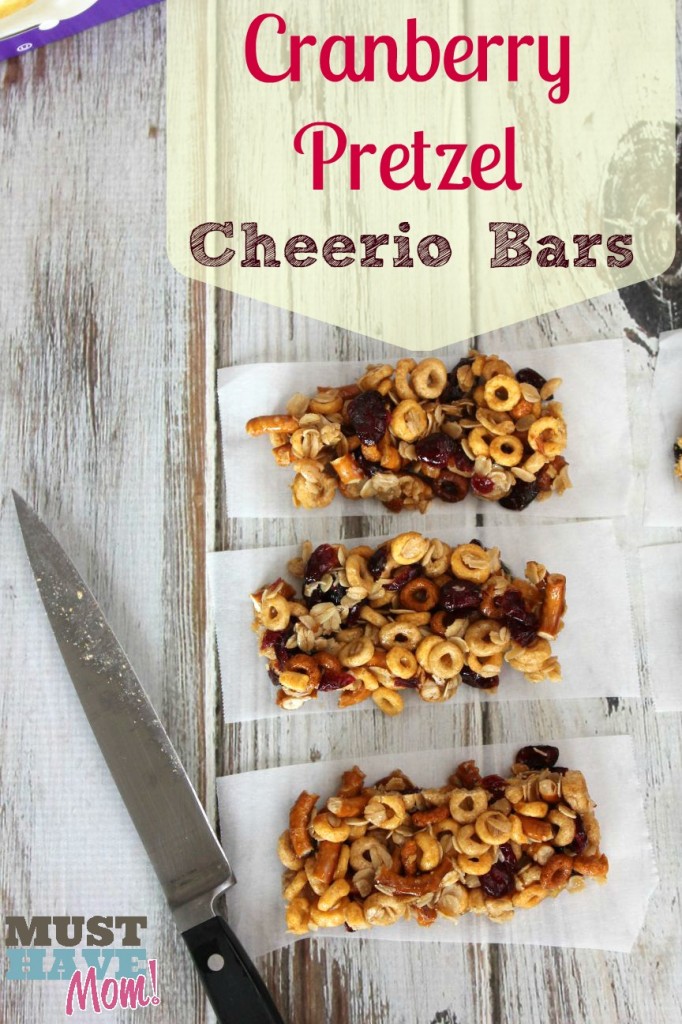 I've been getting creative in the kitchen and coming up with some new snack recipes. My kids are tired of eating the same old snacks all the time so I decided to come up with a healthy cereal bar they could eat for breakfast, snacks, or a healthier dessert. I headed to the grocery store to find some ingredients that would inspire me. That is how this Cranberry Cheerio Bar recipe was created!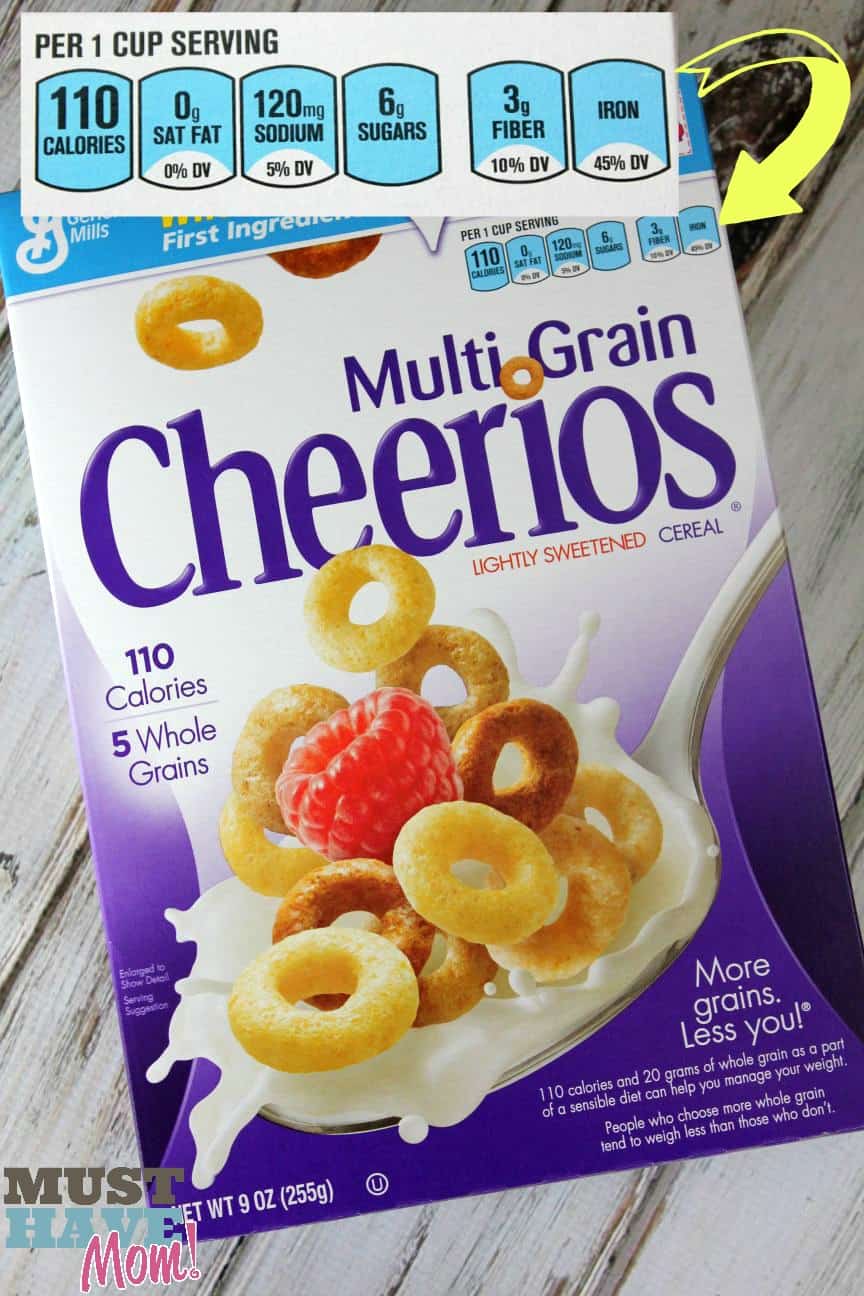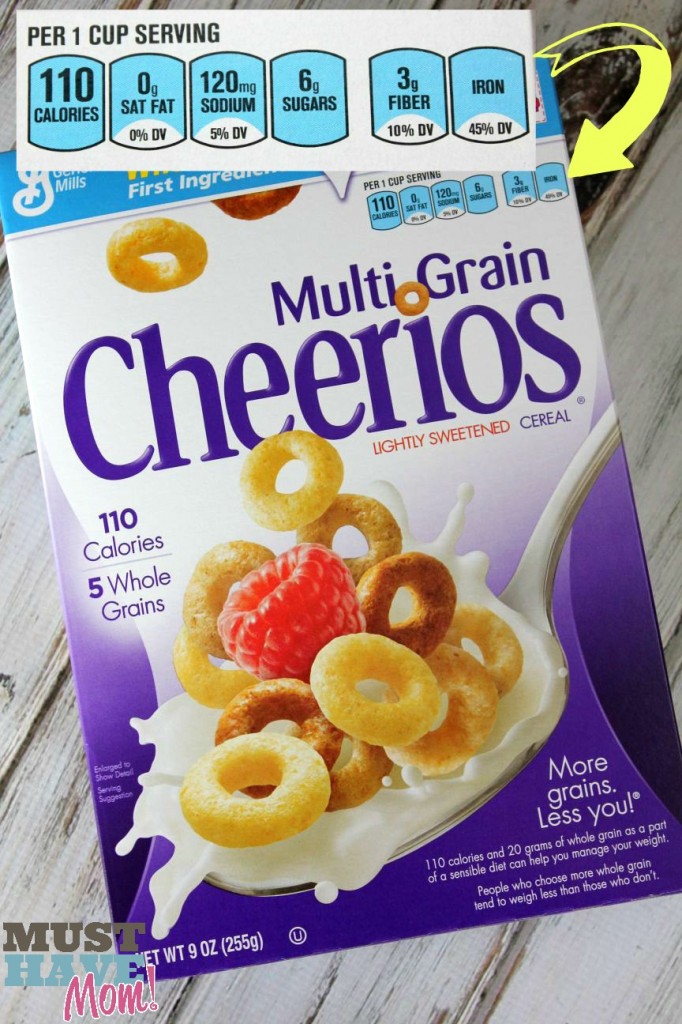 I decided on Cheerios as I know my kids love them and thanks to the new Facts Up Front label I was able to easily see the nutrition facts on the front of the box. With just 110 calories per serving and no saturated fat, they were a great choice. They also offer up 10% of your daily fiber needs and 45% of daily iron needs. That gives my kids a nice boost for breakfast and is definitely the right way to start the day. I went with the Multi-Grain Cheerios since we try and incorporate as many multi-grains as possible into our diets thanks to the healthful benefits of whole grains.
Facts Up Front not only brings useful information to the front of the box but they also have a website full of helpful tools and tips that can assist in your grocery shopping and in your meal planning. The recipes available through the Facts Up Front website offer ideas for easy, delicious dishes. You can find lots of great recipes to change up your recipe box. There are also sections for vegetarians, gluten-free diets, and quick and easy recipes that the family will enjoy. Here are some simple tips for building a better diet from the Facts Up Front site:
Check out the Facts Up Front site for easy Shopping and Meal Planning Tips from registered dietitians. They are helpful for overcoming common obstacles to creating well-rounded meals from the grocery cart to the dinner table. Don't be frustrated by a lack of time or recipes. There are great tips shared on the site for delivering delicious food to your family with time and budget in mind.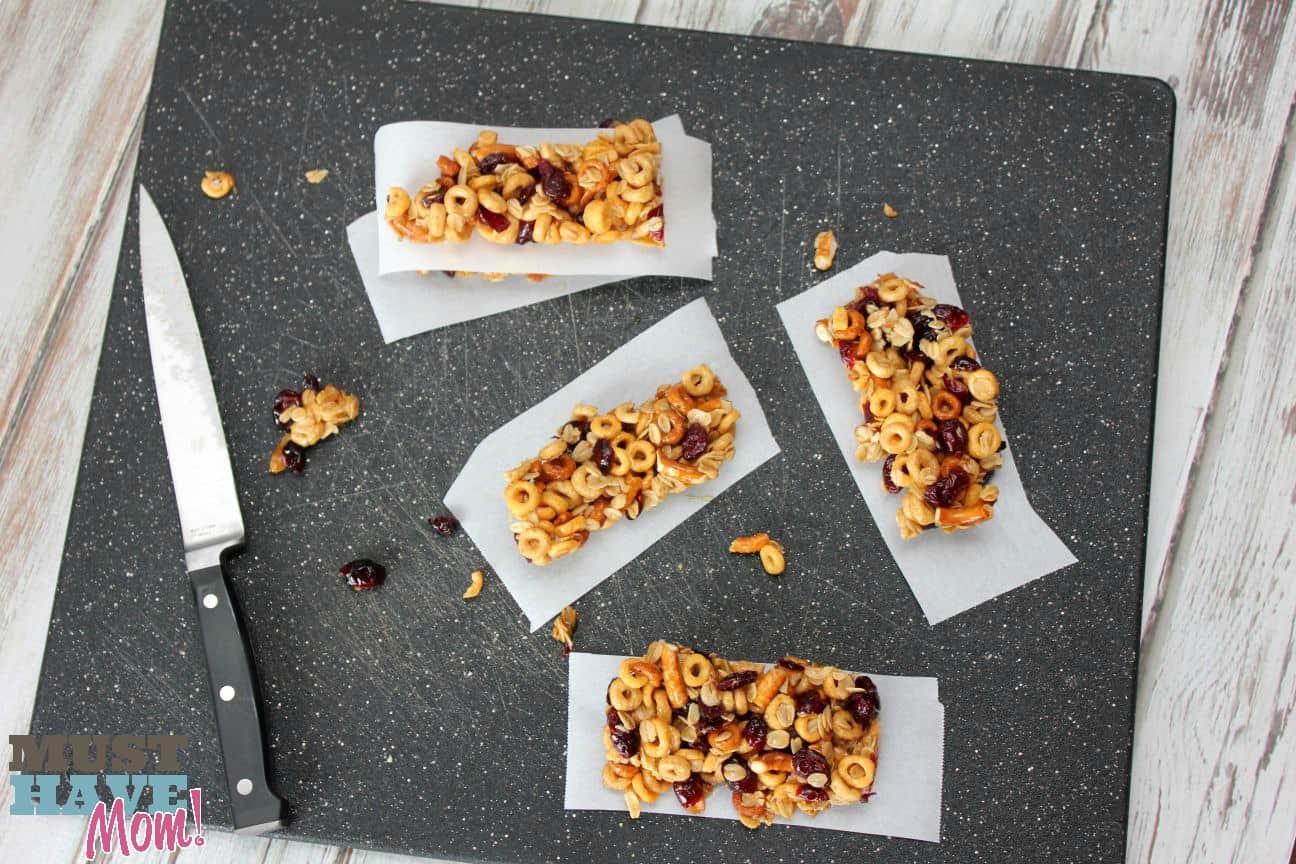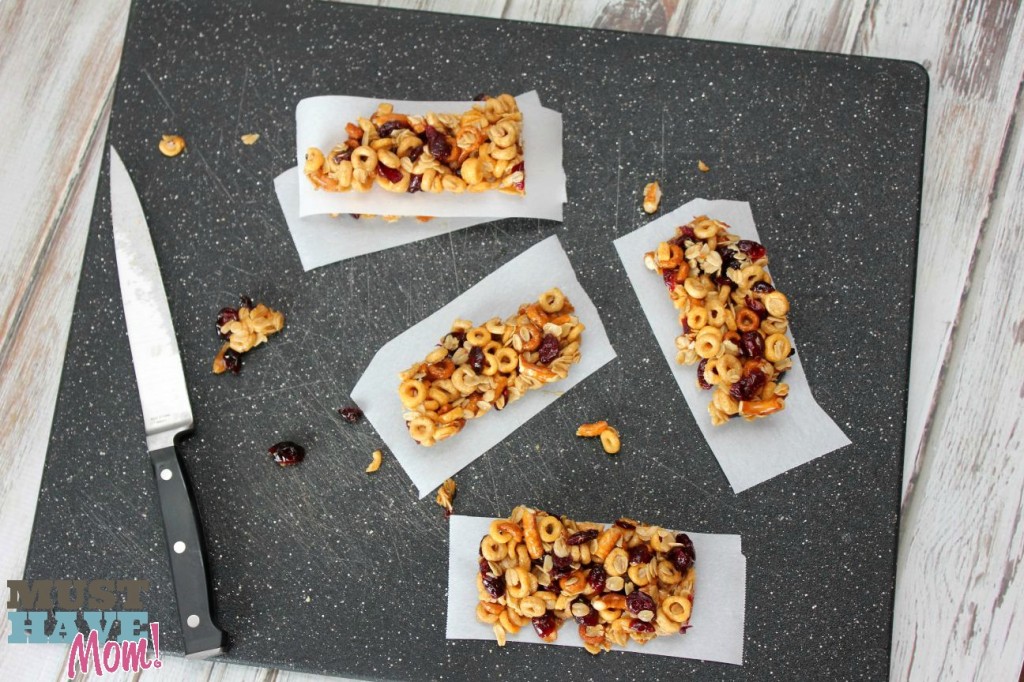 After browsing the aisles at the grocery store I found myself with Multi-Grain Cheerios, honey, cranberries, and pretzels. I had all the makings for a salty and sweet cereal bar that was sure to satisfy! I headed home to my kitchen to experiment with my ingredients.
The end result was a delicious Cranberry Pretzel Cheerio Bar! The kids loved it and so did I. I will definitely be making these again! You can print off my Cranberry Pretzel Cheerio Bars Recipe below!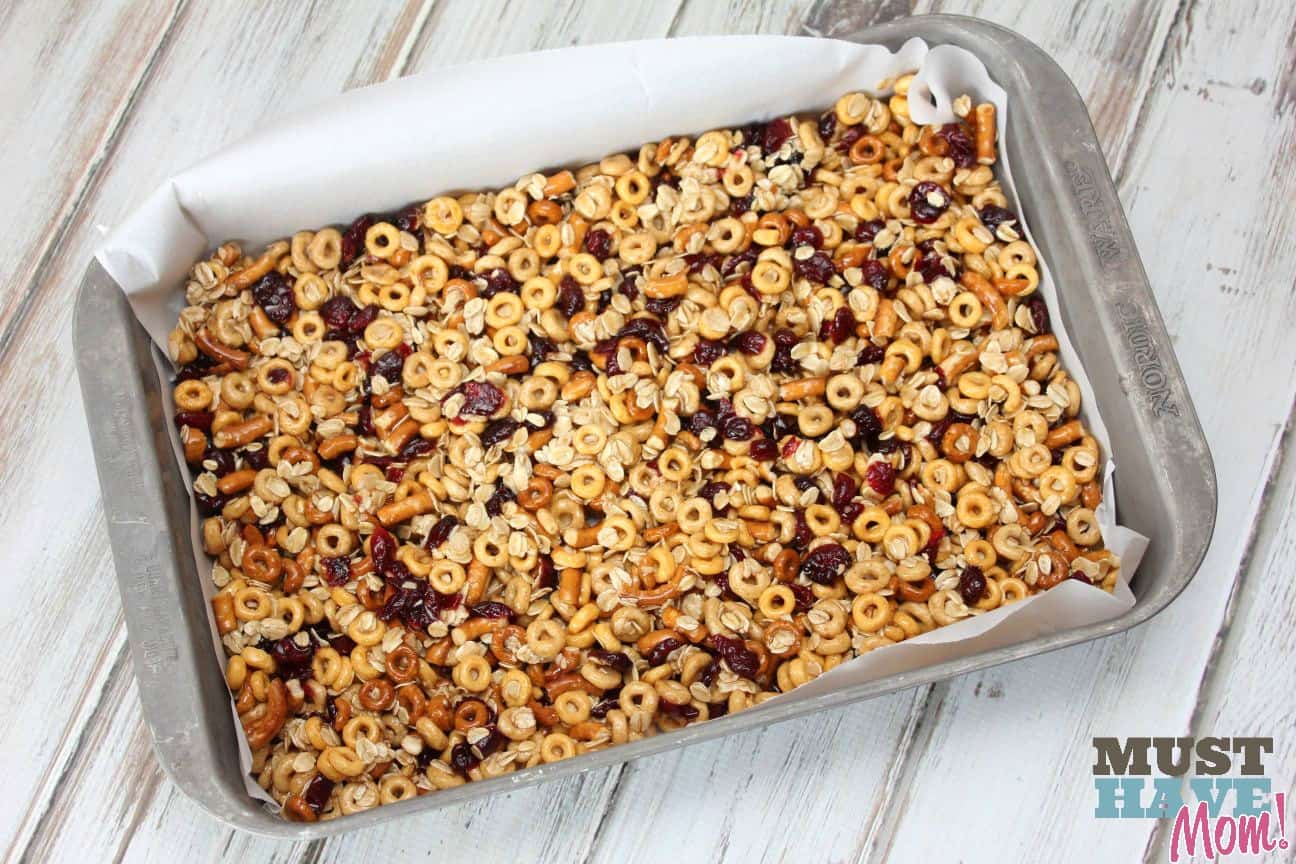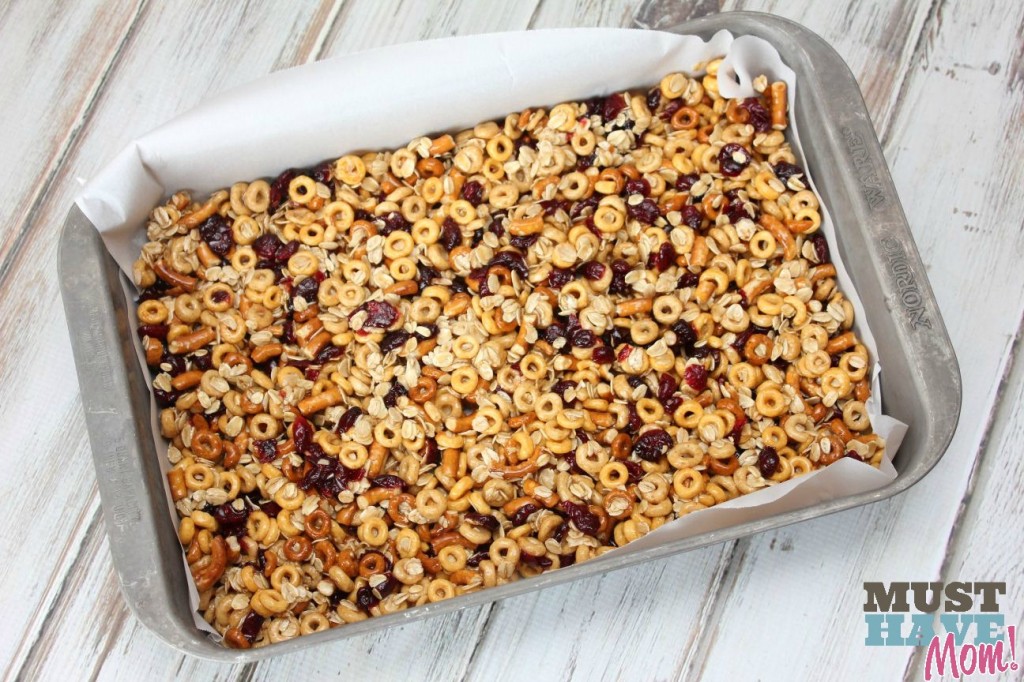 Mix together Cheerios, cranberries, pretzels, and oats in a bowl and set aside. Combine butter, coconut oil, sugar, and honey in a saucepan and bring to a boil. Then combine and press into a pan and bake. See below for the full recipe!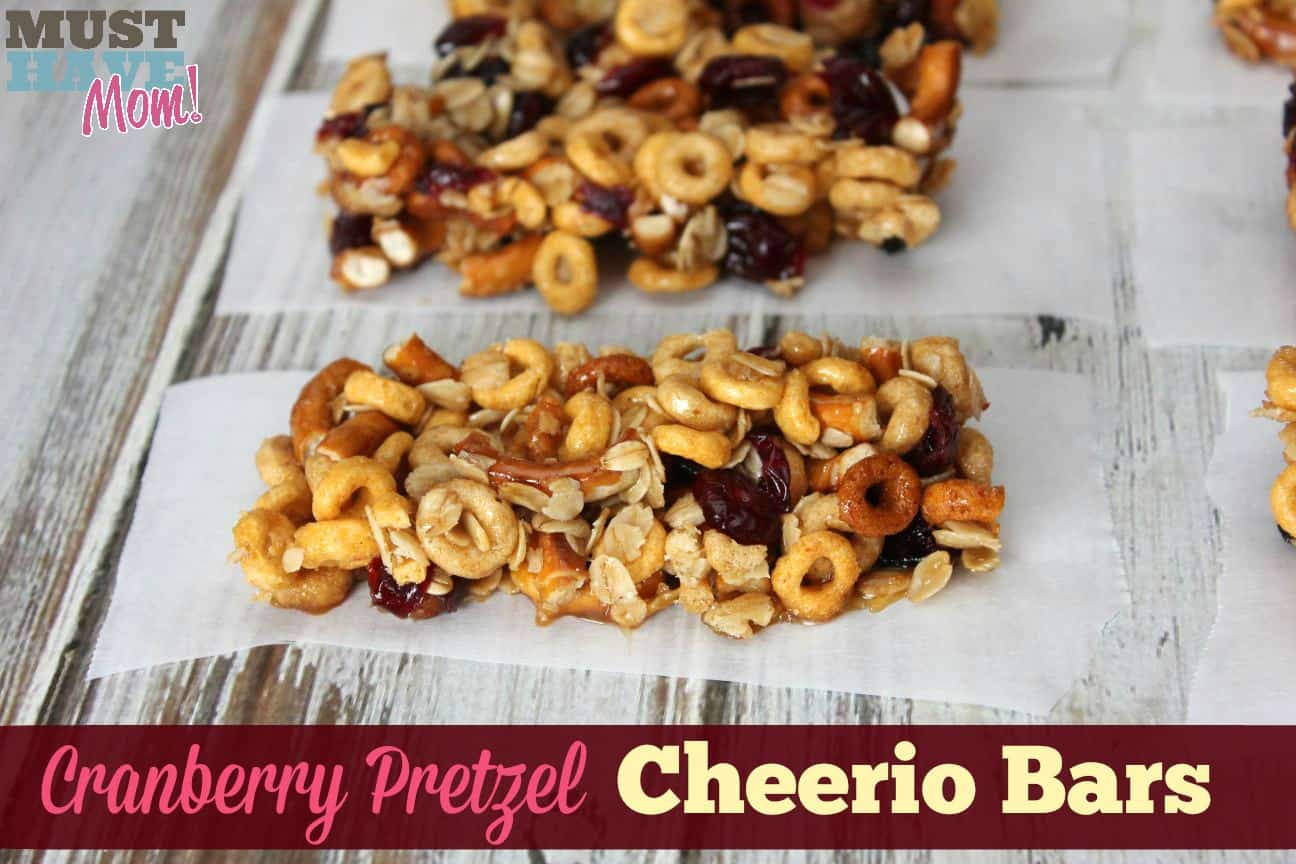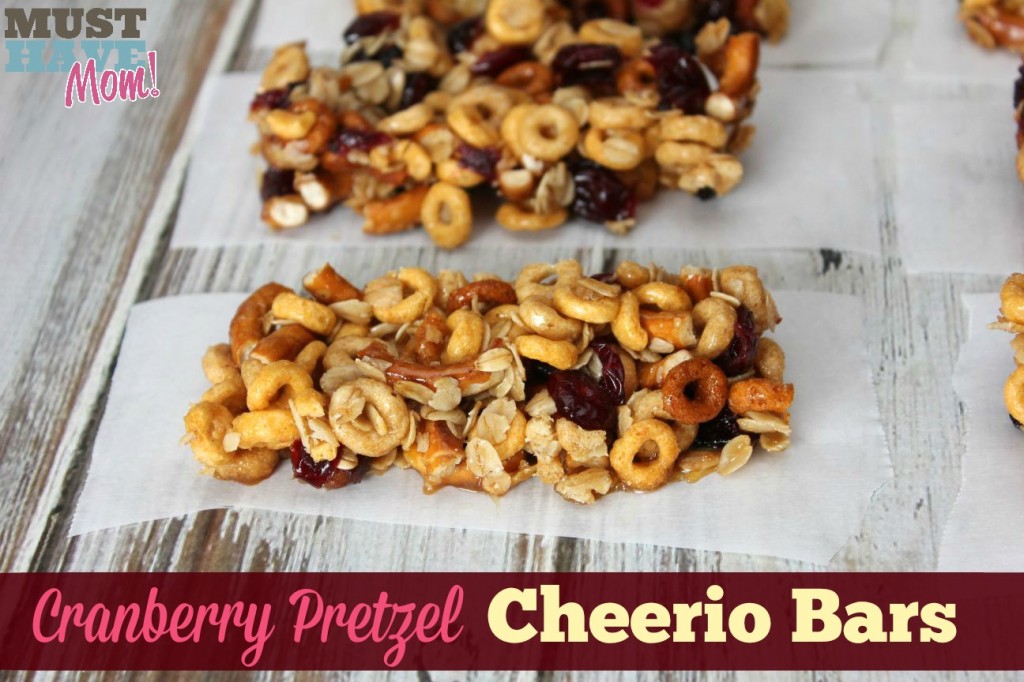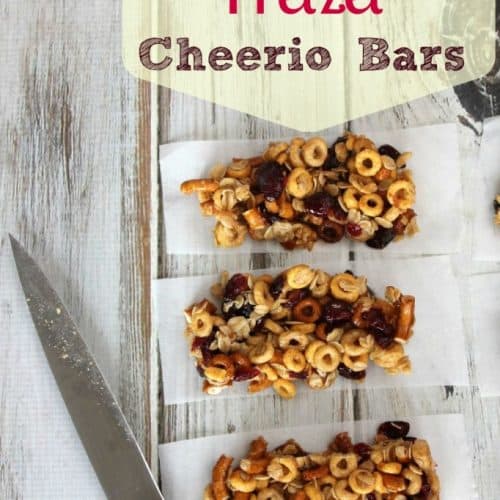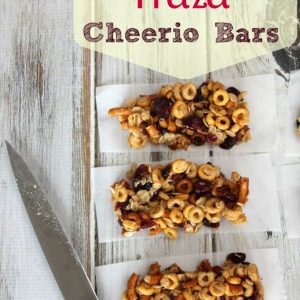 Cranberry Pretzel Cheerio Bars Recipe
Delicious, healthy bar that can be eaten for breakfast or a snack!
Ingredients
3

Cups

Multi-Grain Cheerios

1

Cup

Old Fashioned Oats

1

Cup

Dried Cranberries

1

Cup

Broken Pretzel Pieces

1/4

Cup

Butter

1/4

Cup

Coconut Oil

2

Tbsp

Brown Sugar

3/4

Cup

Honey

1

tsp

Vanilla Extract
Instructions
Prepare a 13 x 9 pan with parchment paper on the bottom.

In a large bowl combine Cheerios, cranberries, pretzels, and oats. Set aside.

In a medium saucepan combine butter, coconut oil, sugar and honey. Bring to a boil.

Reduce heat to medium low and boil for 5 minutes, stirring continuously.

Remove from heat and add vanilla.

Pour over Cheerio mixture and stir together until coated.

Press mixture into pan and bake at 325 degrees F for 15-20 minutes.

Cool completely and then remove from pan and cut into bars.

Store in an airtight container.
This is a sponsored conversation written by me on behalf of Facts up Front. The opinions and text are all mine.