Best Countertop Ice Maker For Your RV
We love camping in our camper, but find it's hard to make ice in our freezer and we often run out of ice in the coolers. We found the best countertop ice maker for an RV or camping trip and we wouldn't camp without it now!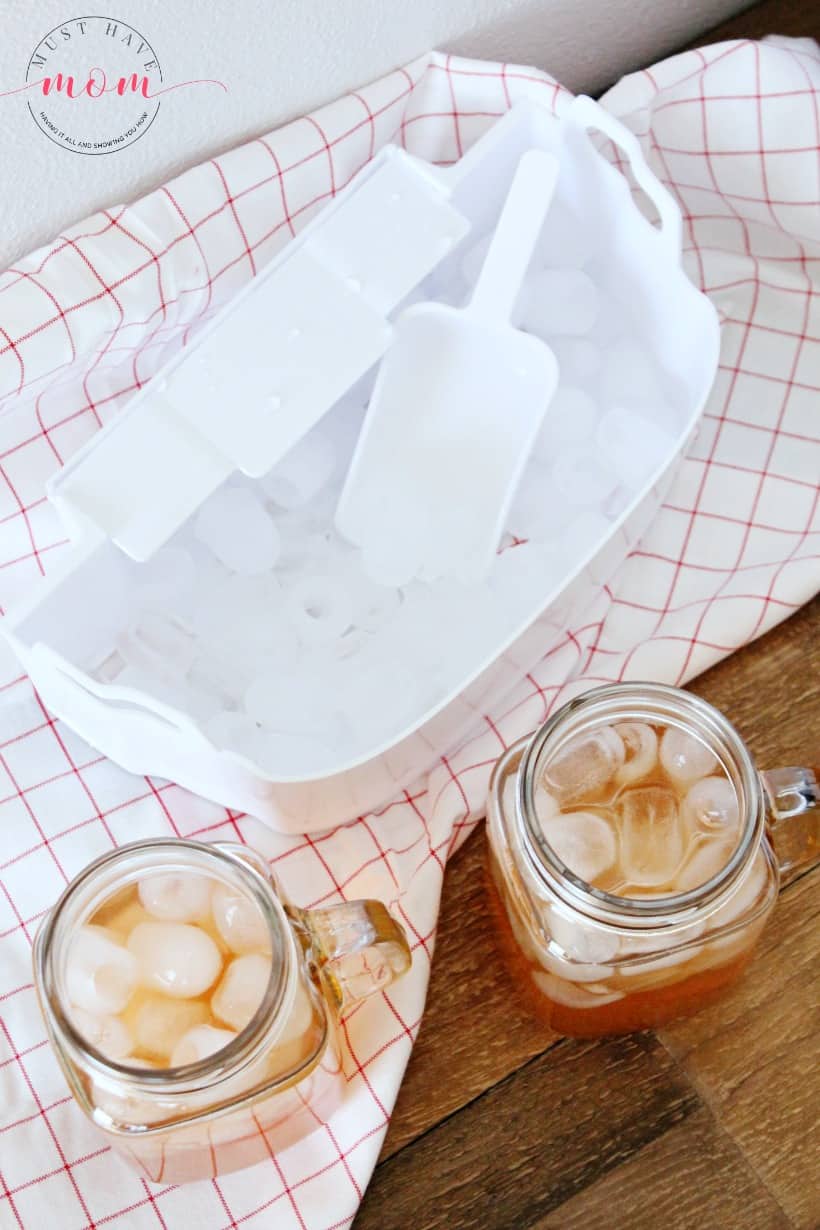 Why Buy A Countertop Ice Maker?
A few years ago I may not have understood why anyone would ever need a countertop ice maker, but now I wouldn't go camping without one! For years we have struggled with running out of ice in our coolers and having to run to town for more ice after ours melted. Or, even worse, we'd forget to buy ice on the way to the campground! We like to have ice for our drinks and our coolers to keep beverages cold. On a hot day there is nothing better than an ice cold drink! It just wasn't practical to make ice in our camper's freezer as we would only get a tray at a time (and have to sacrifice the freezer space) which meant we had hardly any ice. Our countertop ice maker makes 50 pounds of ice a day! Running out of ice is NOT a problem anymore!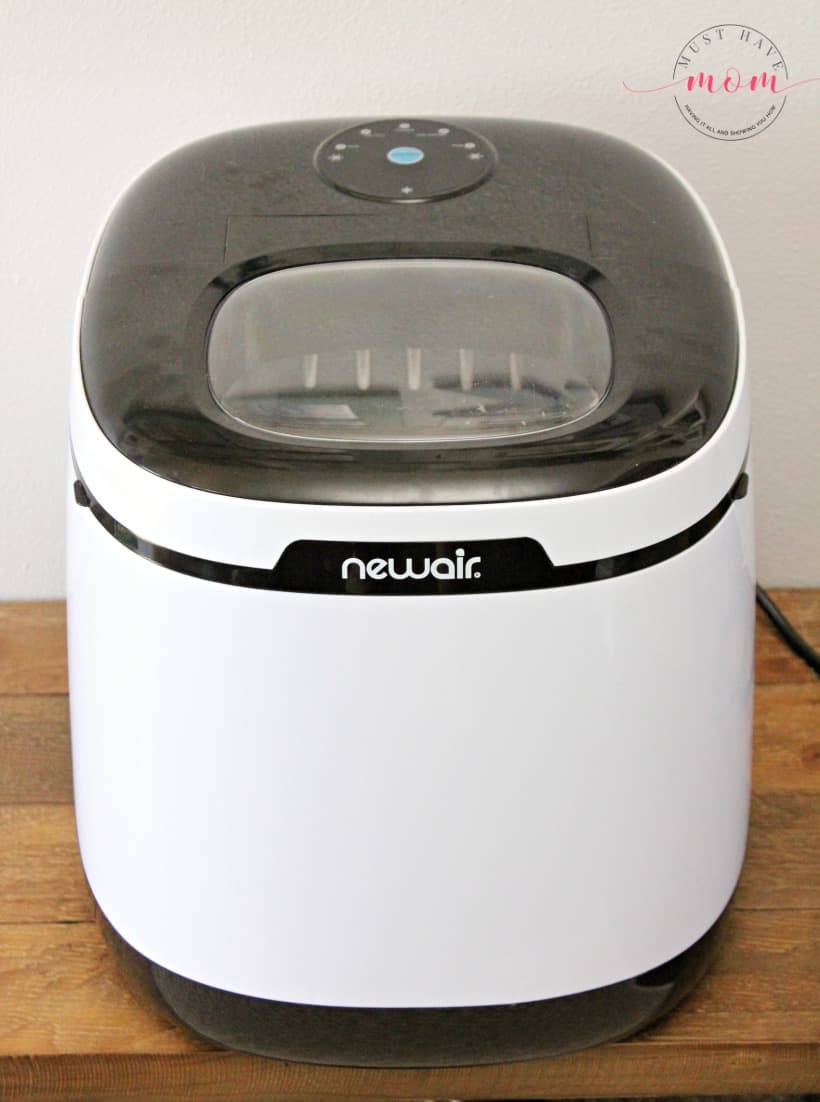 Which Countertop Ice Maker Should You Buy?
We love our NewAir Portable Countertop Ice Maker (NewAir AI-250W). It works great and it makes a whopping fifty pounds of ice per day which is twice as much as most countertop ice makers this size! It shoots out ice every 5-8 minutes which never ceases to amaze me. I also love that it only costs four cents per hour to operate so it is not a huge power suck. The portable size of this ice maker makes it idea for RV's and campers.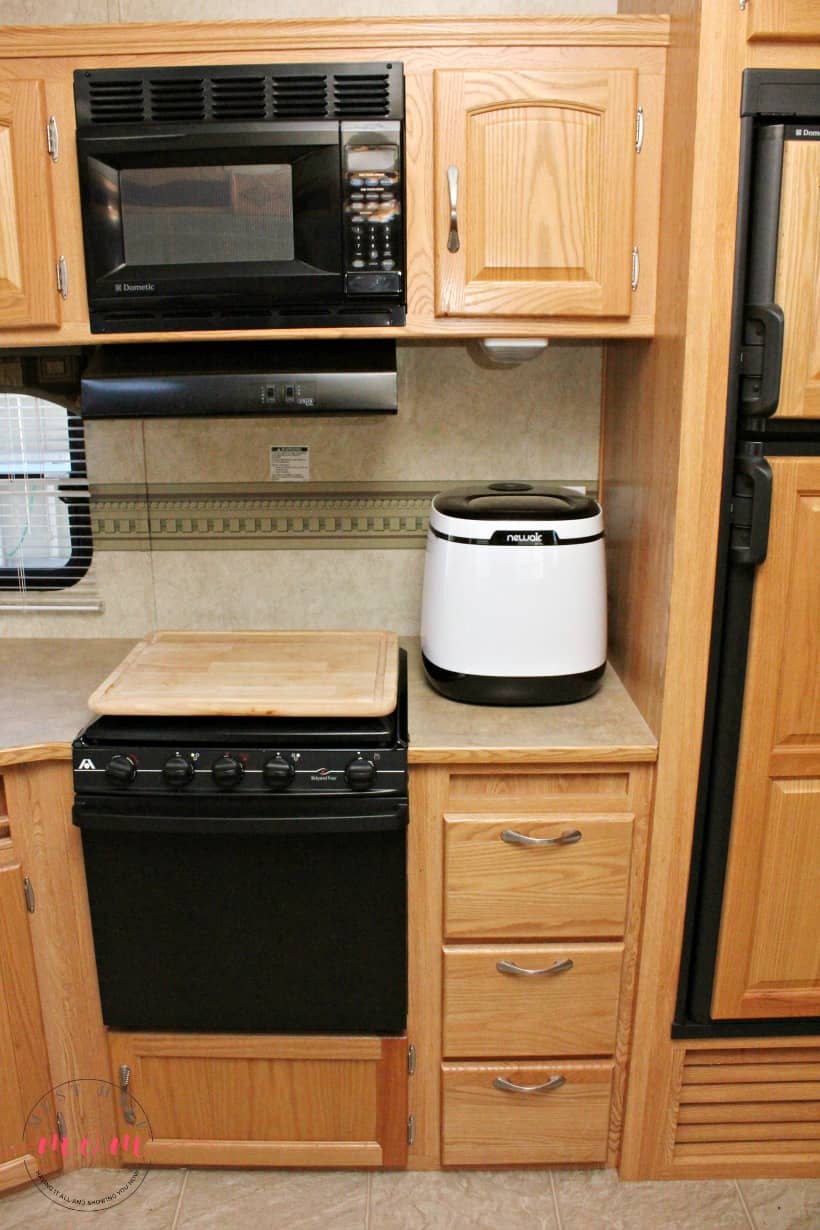 The NewAir Portable Countertop Ice Maker is small enough to easily fit on the countertop in our camper. It doesn't take up much space at all!
How To Use A Countertop Ice Maker
To use the NewAir portable countertop ice maker, simply plug in the unit and turn it on. Fill the reservoir with drinking water to the max fill. Place the basket inside to catch the ice and push the button to start the ice making process. The one-button design makes it fool-proof.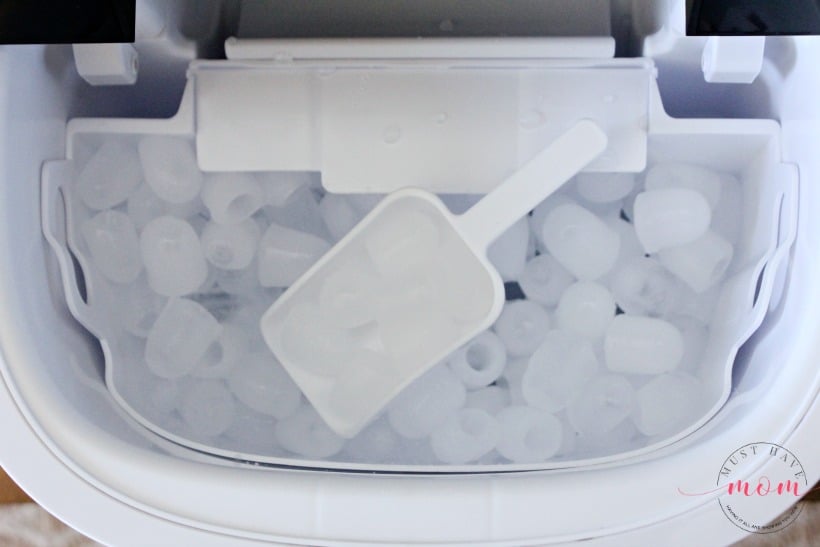 In no time at all it will start putting out ice. Use it immediately or wait until the ice basket is full and then dump it in a cooler, use it for drinks or place in the freezer for later. It will continue making ice until the basket is full or it runs out of water. Once the water runs out, just add more in and it will keep making ice around the clock! It comes with a handy ice scoop to make filling glasses with ice easy and convenient.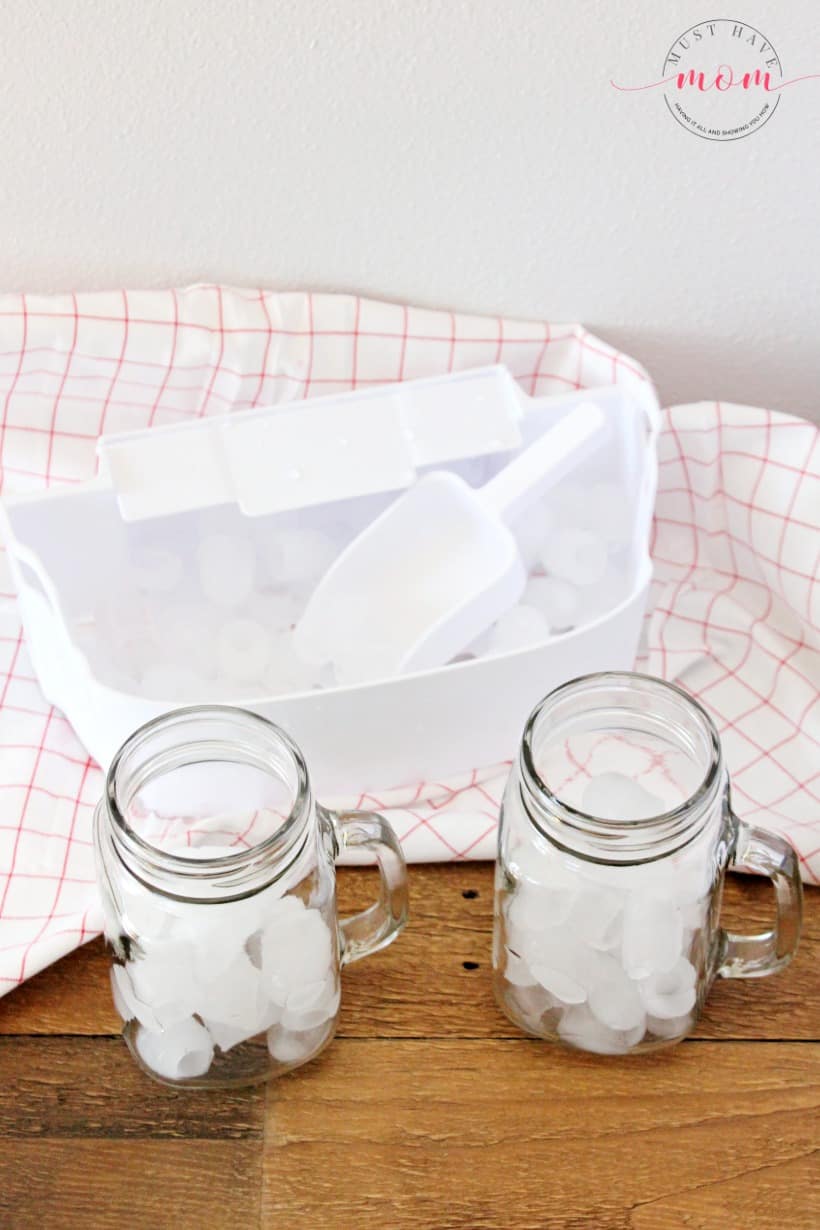 I love the bullet shape of the ice. It's perfect for drinks or coolers and the hollow core makes it easy to crush for various recipes. The NewAir portable ice maker can be left plugged in 24 hours a day. It's extremely efficient and cost-effective to operate and ensures a constant supply on your camping trip. Before your next hot day camping make sure you have one of these countertop ice makers in your camper! We don't leave home without ours!
NewAir Countertop Ice Maker Discount Code
Since I love this countertop ice maker so much I asked them to kindly give my readers a discount and they agreed! I love the folks at NewAir! To get 20% off the NewAir portable ice maker enter code MUSTHAVEMOM at checkout!
NewAir makes a variety of products and we are equally obsessed with their Air Fryer! You can get 30% off their Air Fryer by using code MUSTHAVEMOM.
I also recommend checking out the Avalon Bay Portable Washing Machine (Avalon Bay EcoWash) to easily do laundry in your camper without the hassle of laundromats or campground laundry centers. It only takes five minutes to do a load by hand! Get 30% off this product as well with code MUSTHAVEMOM!
Pin Portable Ice Maker