21 Holiday Pies You Can't Refuse! No One Will Pass When You Serve These Pies!

Check out Holiday Pies You Can't Refuse
Pie seems to be one of those desserts that you either love or you don't. I have to admit that I am actually not a huge fan of pie myself. However, I've collected 21 pie recipes that even I wouldn't pass up after Thanksgiving dinner! Step outside your box and try these fun twists on old classics. Forgo the traditional apple and pumpkin pie for a more fun dessert variety this year! These pies will make your mouth water so don't say I didn't warn you!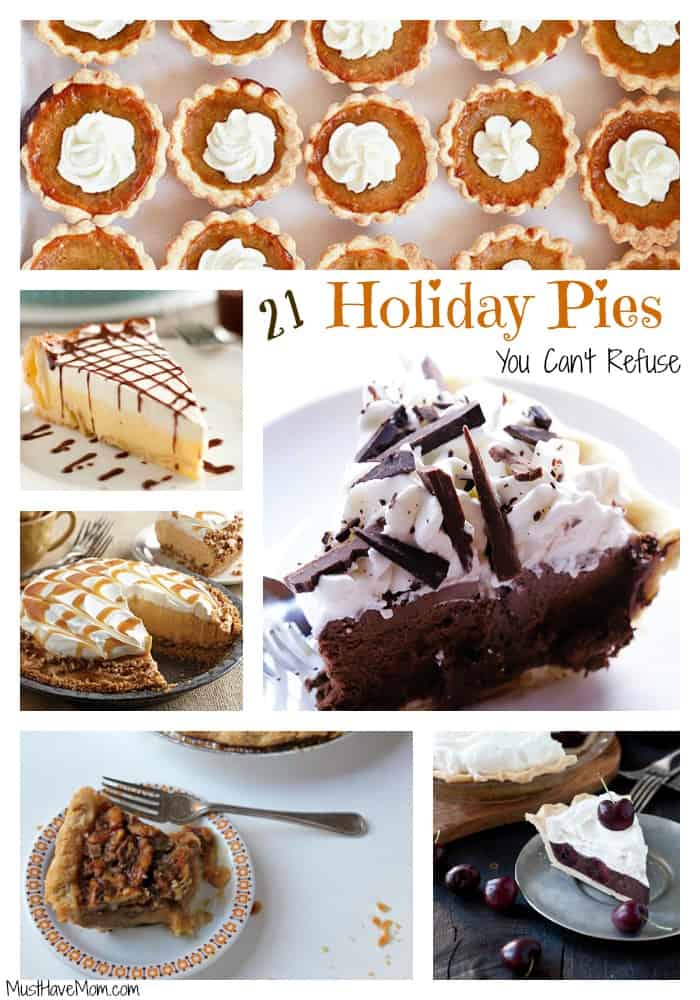 With everything from Apple Cider Pie to Salted Caramel Brownie Cheesecake Pie, you are sure to find a crowd pleaser in this collection! You can grab all of these delicious pie recipes by visiting my 21 Holiday Pies You Can't Refuse Collection on Foodie.com! They are all linked there. This year when you ask "Who wants dessert?", they won't pass it up once they see these stunning new varieties of pie on your dessert table! I know I sure wouldn't! In fact I'd want a bite of each so I could try them all! Remind everyone to save some room after turkey for these delicious pies.
While you are busy whipping up pies in the kitchen, send your kids to the table to make these cute turkey puppets! They are easy and will keep them entertained while you bake!
Do your Thanksgiving memories involve your favorite kinds of pie? I'd love to hear what YOUR favorite pie is!