DIY Dollar Tree Ribbon Wand Easter Craft
My kids love crafting and holidays present the perfect excuse for a craft project. These DIY Dollar Tree ribbon wands are the perfect inexpensive Easter craft for kids! They are so adorable and so easy that any age can do it! I'll show you exactly how we made them using supplies from Dollar Tree.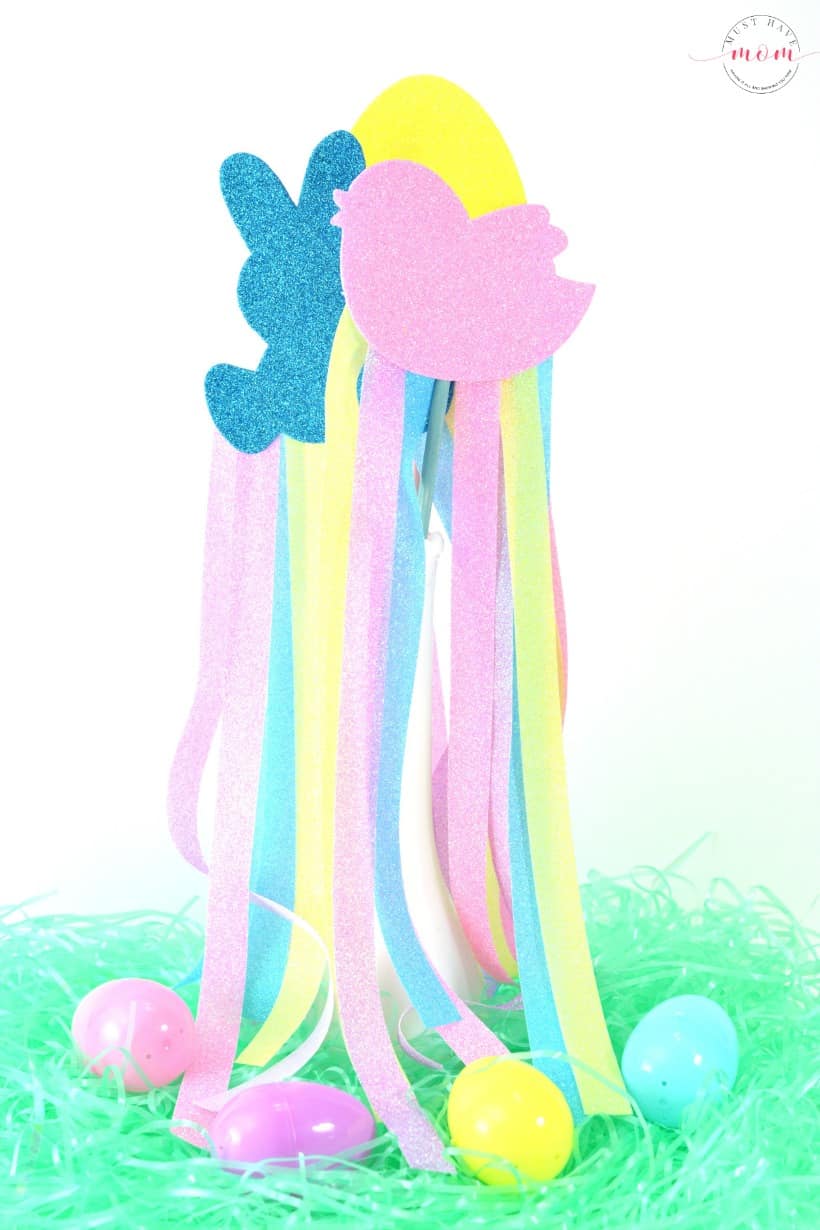 Dollar Tree Ribbon Wand Craft
These ribbon wands are stunning when finished and can be used as a fun wand for kids to use during pretend play or put them together in a vase on your table for a stunning centerpiece on your Easter tablescape. You'll need a few simple supplies which can be purchased at Dollar Tree! I love inexpensive kids craft projects and this one was so much fun. My kids can't wait for our next dollar tree craft project! Did you know you can order products on the Dollar Tree website? I love stocking up on crafting supplies by ordering directly from their site. It saves me a trip to the store, and I can browse in my pajamas!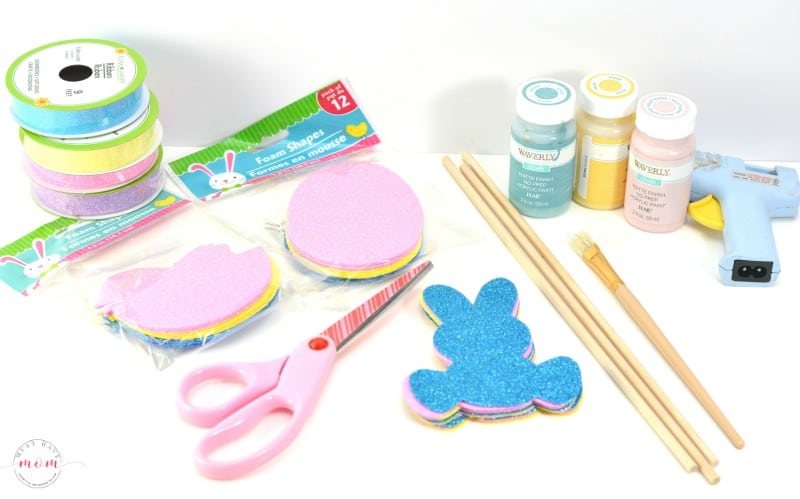 Dollar Tree Crafts Ribbon Wand Supply List
For this craft project, you'll need a few supplies that you likely already have on hand, along with some inexpensive craft supplies from Dollar Tree. Check out all their Easter supplies! I'll be filling my kid's baskets with some of these inexpensive Dollar Tree Easter basket stuffers. They have such cute plush toys for Easter this year!
Glitter Easter-themed foam craft shapes

Wooden dowels

Glitter ribbon in Easter colors

Scissors

Hot glue gun

Craft paint

Paintbrush
Order Easter Supplies from Dollar Tree Online:
Plush Floppy-Eared Easter Bunnies, 8 in.

Long-Limb Easter Bunnies, 14 in.

Plastic Jar-Shaped Easter Mugs with Lids and Straws, 16 oz.

Fabric Easter Baskets

Easter Sports Buckets with Handles

Assorted Foam Egg Floral Picks

Bright Sheer Ribbon, 6-Yard Spools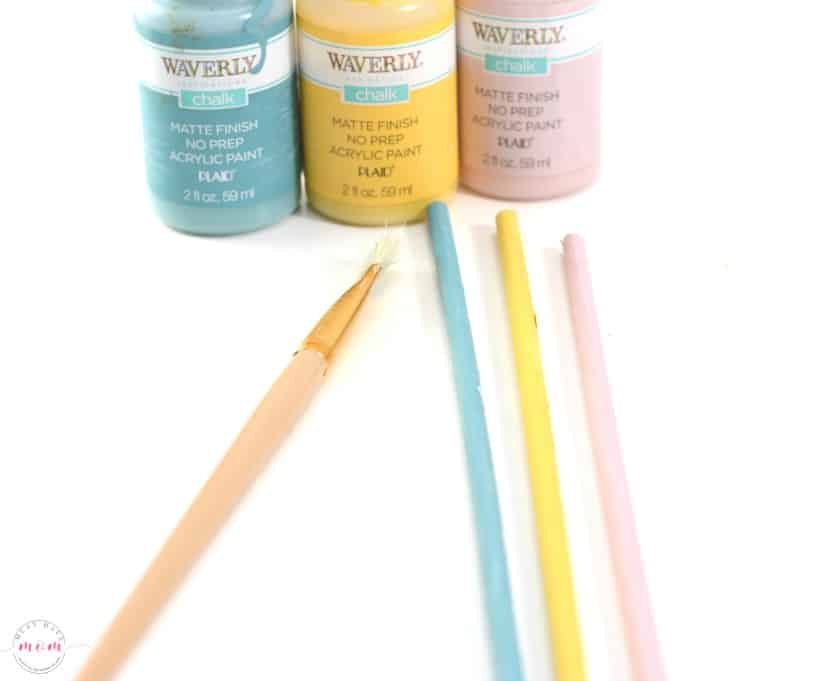 Begin by painting your wooden dowels in Easter pastel colors using any craft paint you have on hand. The Dollar Store often carries paint sets or individual containers of craft paint as well.
Once your wooden dowels are dry, glue each one to the back of a glitter Easter-themed foam craft shape.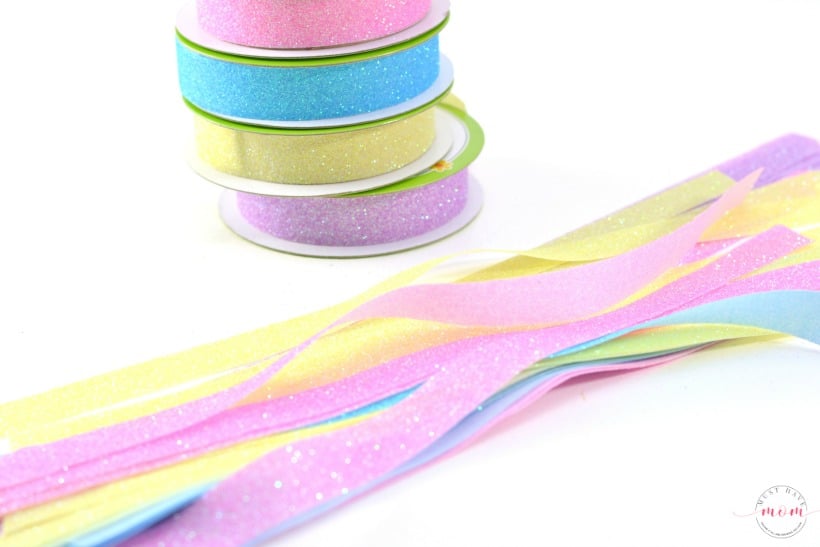 Cut some Easter colored glitter ribbons from the Dollar Store to various lengths.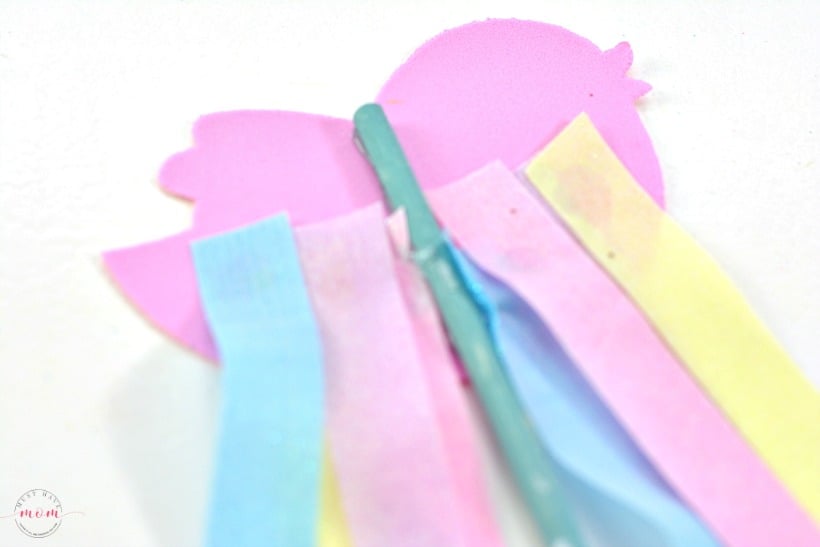 Glue the cut strips of ribbon to the back of the craft foam shapes on the wooden dowels.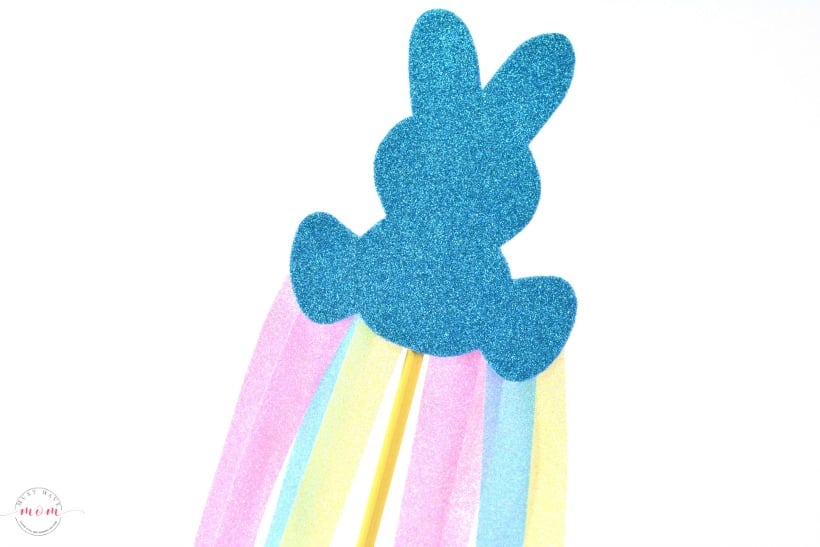 That's it! I told you this Dollar Tree craft project was super easy. Even toddlers can do it with some help from a parent.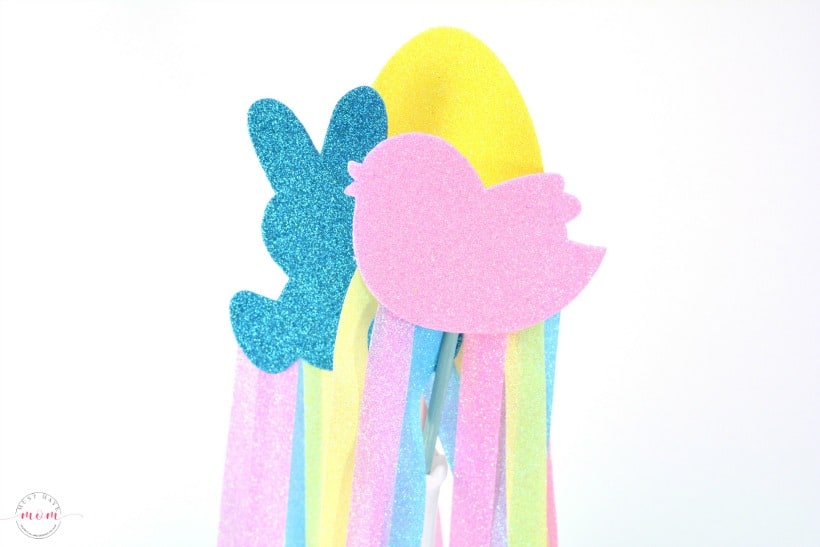 Your kids can play with their wands, use them to create puppet-style plays or shows or use them to decorate their room. Put them in a Dollar Tree vase to decorate the house! They are so pretty when combined together in a vase. Surround the bottom with Easter grass and a few plastic eggs and you've got a gorgeous centerpiece. You can find all of these supplies at Dollar Tree!
Glass Cylinder Vases

Easter Grass

Easter Eggs

Order all your favorite craft supplies and Easter egg-fillers and basket stuffers online at Dollar Tree and save a ton of money and time by shopping online!
Pin Dollar Tree Crafts Ribbon Wands
*I was compensated $15 for this post which paid for the supplies. This post also contains affiliate links and I will be compensated if you make a purchase after clicking on my links (at no cost to you-yay!).