Best Breastfeeding Bras For Every Stage Of Nursing
After nursing four babies, each to a year old, I have worn every different breastfeeding bra out there. I'll show you the best breastfeeding bras for every stage of nursing and tell you which styles work best for the different stages of breastfeeding.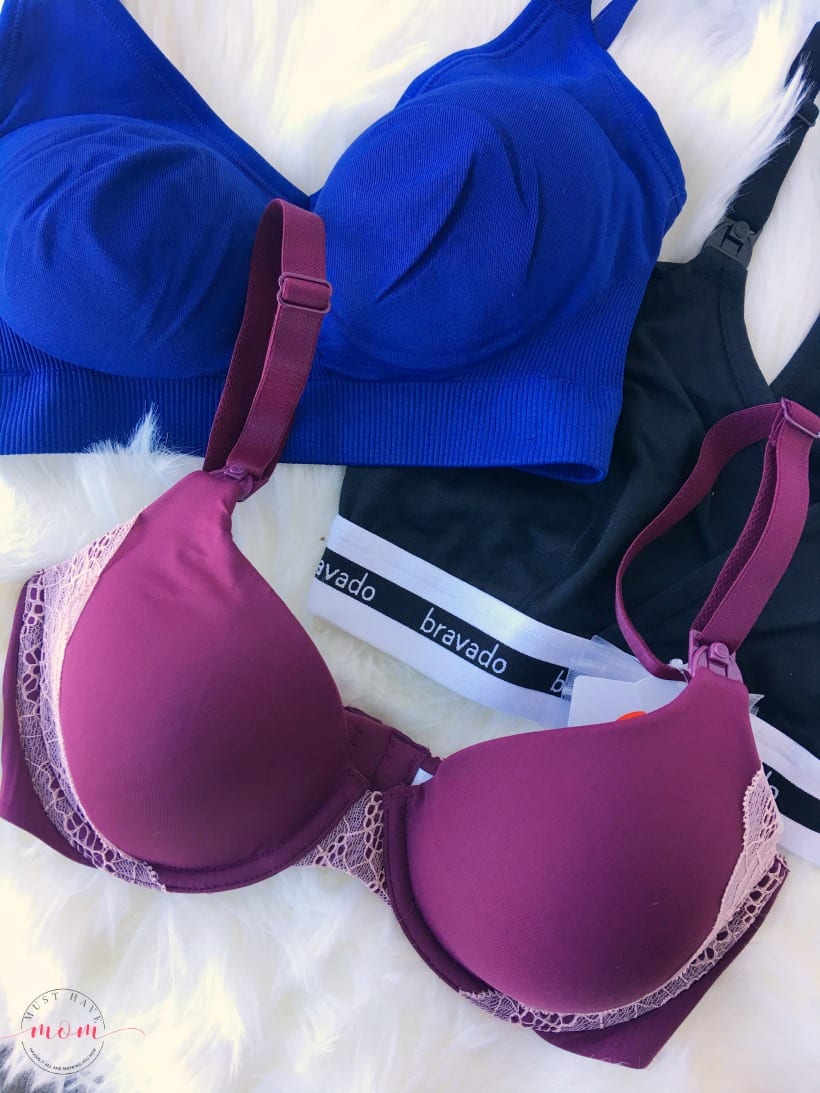 Breastfeeding is a wonderful way to feed your baby and while it is the most natural way to feed your baby, that doesn't mean you don't need any supplies to do it! I'll share with you the best breastfeeding bras along with my free printable breastfeeding must-haves checklist and comprehensive breastfeeding essentials list!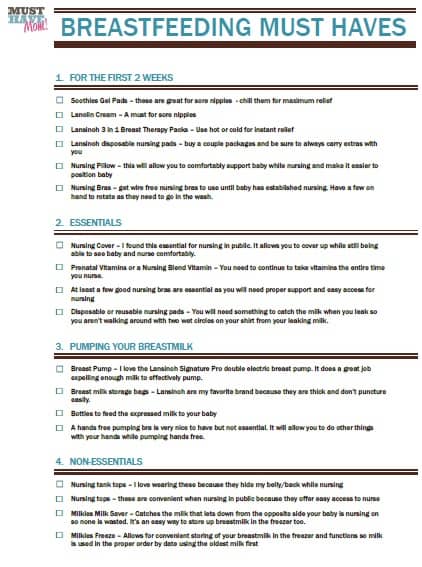 Print off the free breastfeeding essentials checklist above to ensure you are prepared for breastfeeding your baby when he or she arrives!
Best Breastfeeding Bras
Before I had my first baby I never realized the importance of wearing the best breastfeeding bras. Once I became pregnant and grew bigger and bigger, I soon realized that I need a comfortable bra! Come time to nurse my newly born child I realized the importance of a proper breastfeeding bra and I knew my regular bras were NOT going to cut it. Bravado quickly became my favorite brand of nursing bras and they were always my go-to for nursing bras. I'll show you which bras are the BEST for each stage of breastfeeding because your needs definitely change as you progress from nursing your brand new baby to nursing a 10-month-old. Let's get started!
First Stages Of Breastfeeding
When you begin breastfeeding after your baby is born, your milk will simply consist of colostrum. While in the hospital I didn't wear a bra until the 2nd or 3rd day. Once your milk comes in you will find your breasts will likely be heavy and possibly even engorged while your body adjusts and learns how much milk your baby needs. It is essential to have a very comfortable breastfeeding bra that does not have any underwire.
For this stage, I recommend the Bravado Body Silk Seamless Nursing Bra. It is ridiculously comfortable and I suggest you buy it and wear it while pregnant as well. Then bring to the hospital and wear it home! The 4-way stretch fabric hugs your changing shape and there are no uncomfortable seams to bug you while you rest and recover from your delivery!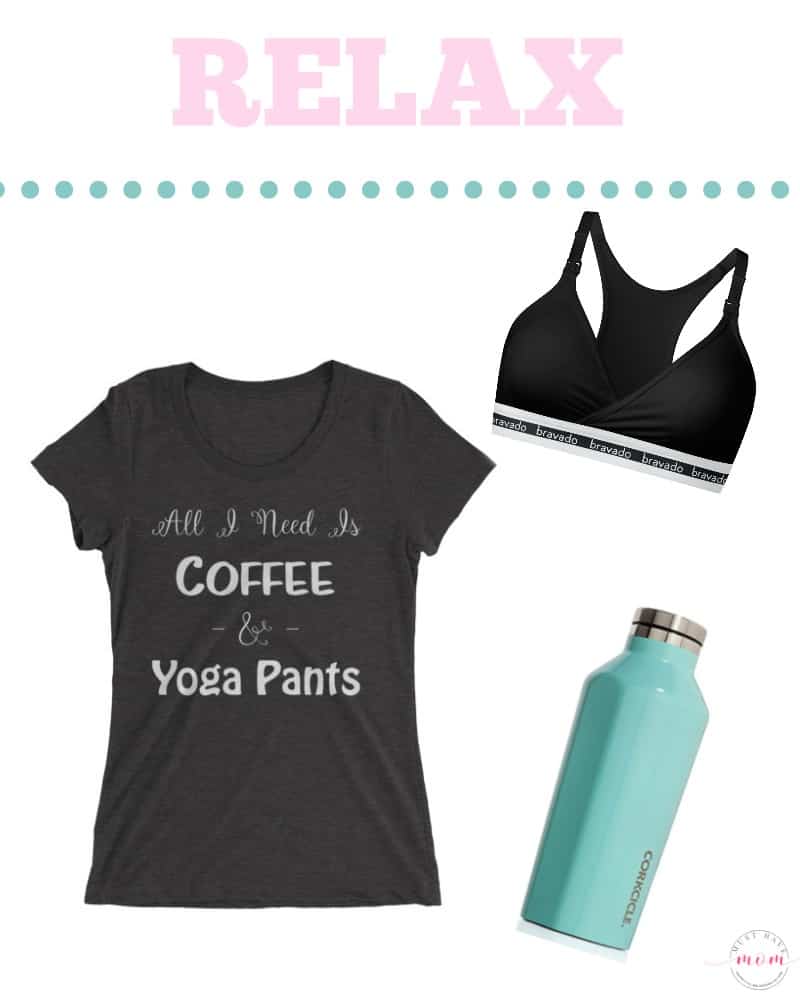 Second Stage of Breastfeeding
Once you have established breastfeeding, and your milk has adjusted to your baby's needs and you are no longer feeling engorged, then it's time to add some more of the best breastfeeding bras to your collection! Since your body is still not fully recovered and you are likely lacking sleep, you'll want to reach for something comfortable. Adding the Bravado Original Nursing Bra to your collection is just what you need!
The Bravado Original Nursing Bra has a comfortable, wide bottom band and flat, smooth racer-back for a sporty look that is perfect for those days spent snuggling with baby! I loved wearing yoga pants and comfy tees while I was adjusting to life with a new baby. This bra is the perfect compliment to that and it is undeniably comfortable! It also pairs with Bravado's hands-free pumping accessory!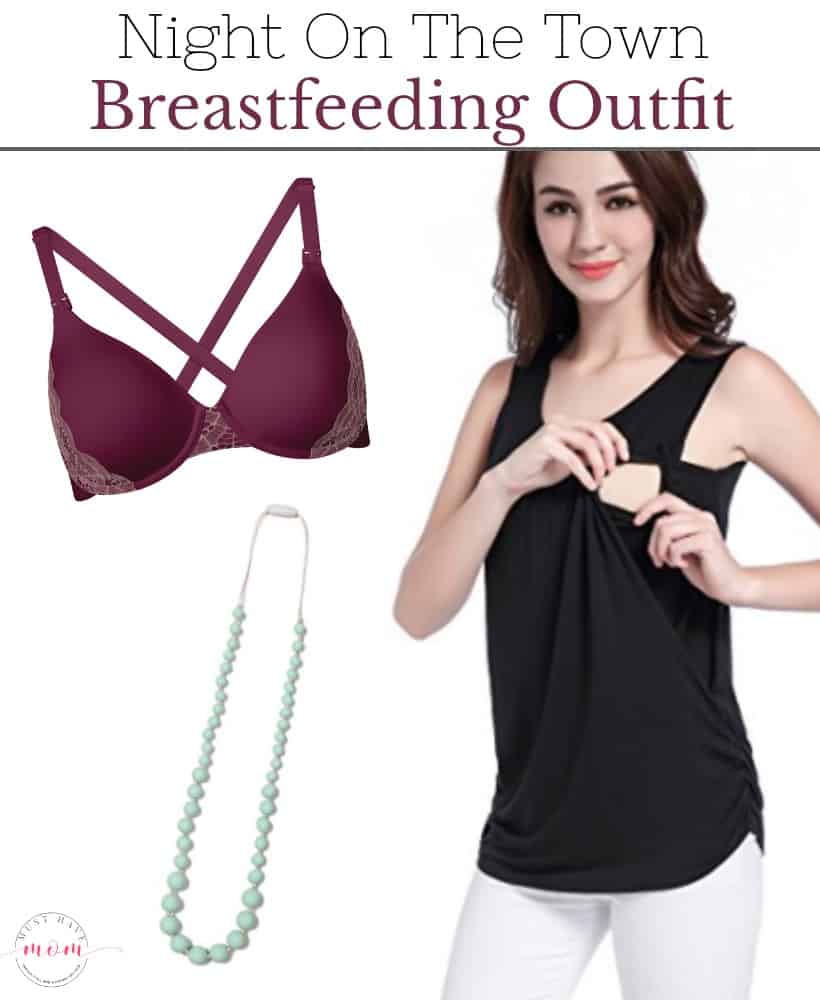 Third Stage of Breastfeeding and Beyond
Once you are beyond the stages of initial breastfeeding and recovering at home, you'll want to add a beautiful nursing bra to your collection which is ideal for nursing baby and going to a fancy night on the town. No matter if you are dressing up for work, nursing baby at the mall, or you just want to feel pretty, the Bravado Belle Underwire Nursing Bra is perfection.
I don't recommend jumping straight into an underwire nursing bra as your milk supply really needs to stabilize and get beyond that engorgement stage or you risk developing a clogged duct or worse. However, once your supply is stable and you are well into nursing, you can move into an underwire nursing bra. I don't recommend just any underwire bra though! The Bravado Belle Underwire Nursing Bra is made to move with you and the fabric is incredibly soft and comfortable. Plus, it's realllllyyyyyy pretty!
I put together a cute look combining the Belle nursing bra, a black breastfeeding tank and a pretty teething necklace to complete the look! This is perfect for day or night and still gives you comfort while looking amazing!
How To Pick The Right Size Breastfeeding Bra
It's a no-brainer that your bra size has likely fluctuated with your pregnancy and breastfeeding journey. Here is how to correctly pick the right size breastfeeding bra so you can ensure you get the MOST comfortable fit!
Now that you know which bras are the best breastfeeding bras for each stage in your breastfeeding journey, and how to properly choose the right size, you have everything you need to be as comfortable as possible while breastfeeding! Be sure to also read my post on breastfeeding essentials since there are plenty of other supplies you'll need too!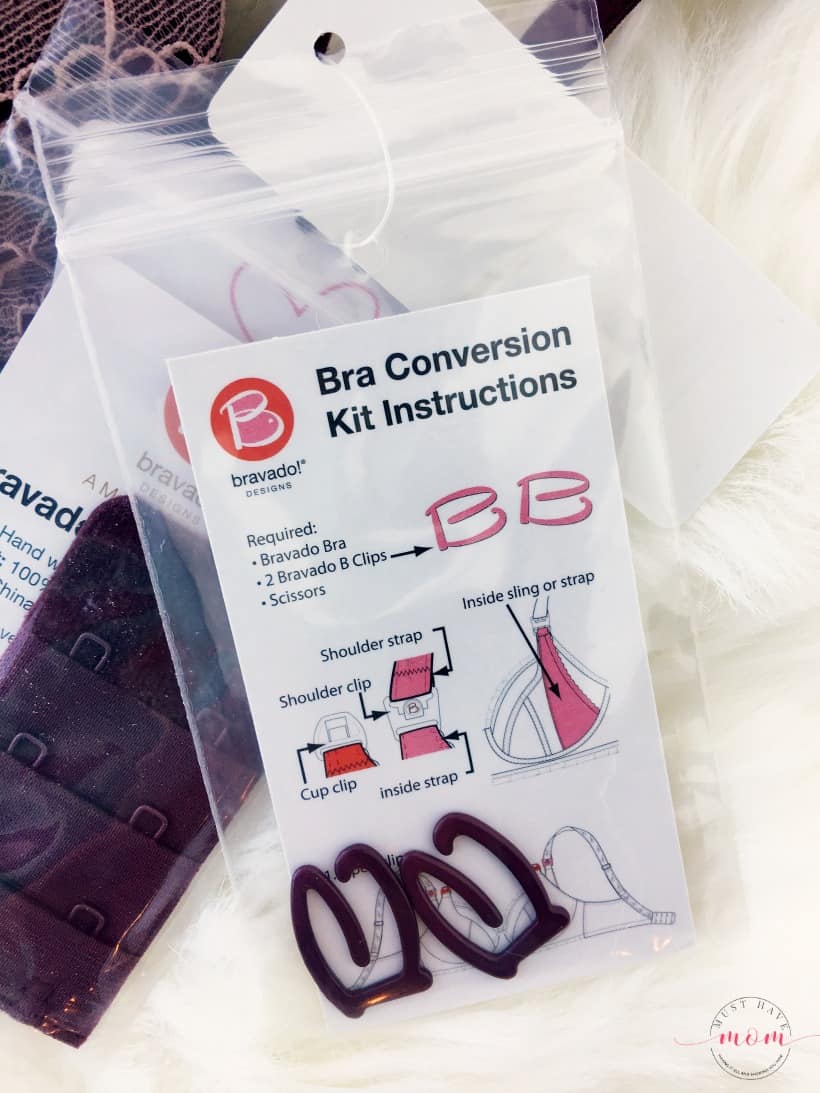 The thing I LOVE about Bravado nursing bras is that once you are done breastfeeding, you can convert the breastfeeding bras to regular bras with the included bra conversion kit! They also include a band extender so you can adjust the size of the bra as you grow or shrink (depending on the stage of pregnancy you are in!).
Remember to Pin these Best Breastfeeding Bras: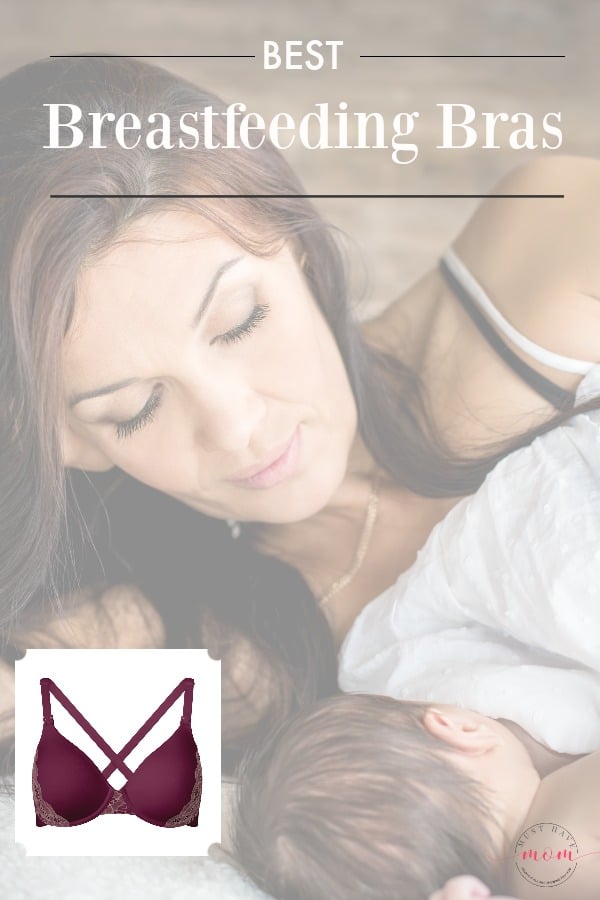 Shop The Look!
Bravado! Designs Women's Body Silk Seamless Nursing Bra

Bravado Designs Women's Belle Underwire Nursing Bra

Bravado! Designs Women's Original Maternity and Nursing Bra

Corkcicle Canteen

Bravado Designs Women's Maternity Clip and Pump Hands-Free Nursing Bra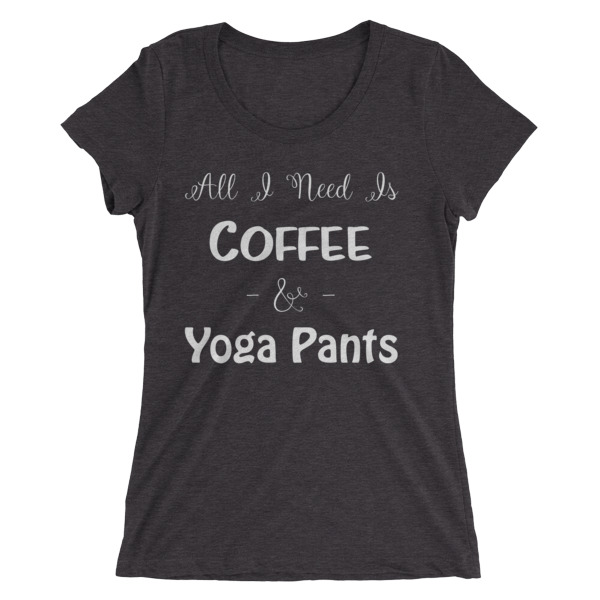 All I Need is Coffee & Yoga Pants

Goobie Baby Audrey Silicone Teething Necklace

SUIEK Maternity Nursing Shirt Breastfeeding Tank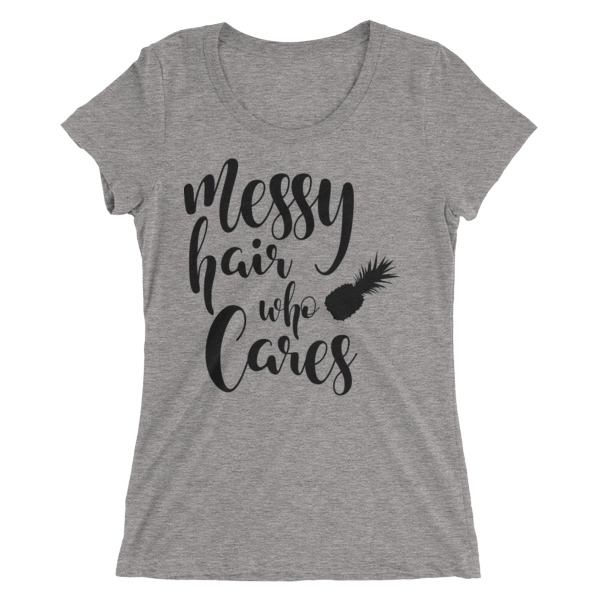 Messy Hair Who Cares?!