Get Your Kids Outdoors For An Adventure & Make Memories That Last A Lifetime!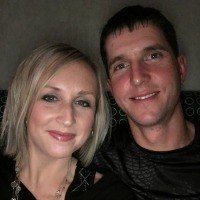 Hi! I'm David and this is my wife, Sarah. We are parents to four energetic kids and we love taking them on adventures to create lifelong memories. If you want to get your kids away from the screen and have them begging to get outdoors, then look no further! We have all the adventures you need to have the BEST outdoor adventures with your family.
For a limited time get my FREE family adventure planner here:
Family Camping Adventures
Off Road Adventures
Boating & Fishing Adventures
Backyard Rink Tutorials
Join Over 5,000 Subscribers & Take Memorable Adventures With Your Family!
No matter what your passion, we believe in getting kids outdoors and making memories! Join us in pulling our family away from the screen and getting outdoors. We'll give you all the tools and advice you need to create a fun family adventure.
Get my family adventure planner FREE for a limited time: