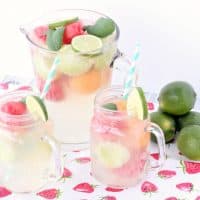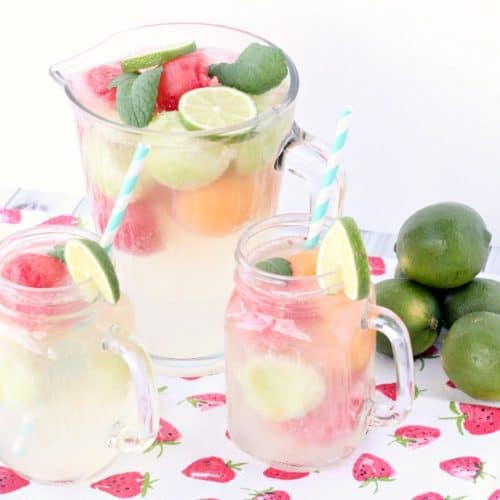 Refreshing melon ball punch recipe that can be made in any quantity! Bursting with fresh flavors and not too sweet!
Use a medium cookie scoop or melon baller to scoop out melon balls from the watermelon, cantaloup and honeydew melons. Place them on a sheet pan in a single layer. Freeze until solid then remove and place in a gallon zip top bag or if you are ready to make your punch place them directly in your pitcher or punch bowl.

Pour two parts sparkling white grape juice, one part lemonade and one part lemon lime soda over the melon balls. Add fresh mint leaves and lime slices to the top.

Refill as needed by simply adding more liquids. You can make as much or as little of this punch by simply using the ratio of liquids above! The melon balls stay frozen and help keep the punch chilled without watering it down. Eat the melon balls once you finish drinking the punch!