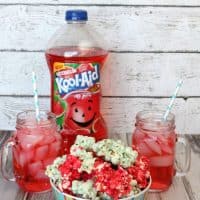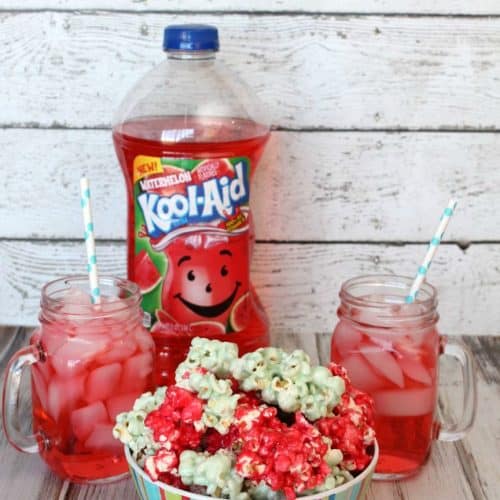 Flavored popcorn recipe using Kool-Aid unsweetened drink mix.
Heat oven to 225 degrees F.

Measure 12 cups popped popcorn into large mixing bowl.

Mix together sugar, corn syrup and butter in medium saucepan and bring to boil over medium high heat.

Cook 3 minutes stirring frequently.

Remove from heat and add Kool-Aid drink mix and baking soda.

Mix well and pour over popcorn stirring to coat the popcorn.

Spread popcorn in large baking dish (ungreased non-stick pan) or cookie sheet lined with Silpat mat or parchment paper.

Bake 50 minutes, stirring every 15 minutes.

Spread onto wax paper to cool or leave on silpat mat and cool completely.

Break into pieces and store in zip top bag.