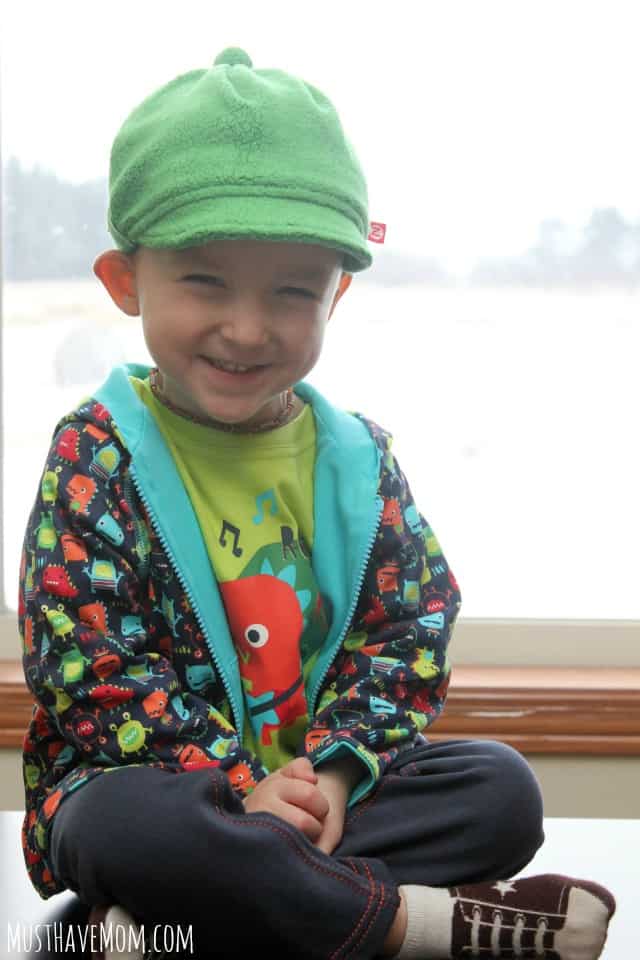 Carson is definitely my little wild man. He is very spirited and he knows what he wants. He challenges me the most, out of all of my children, and while he can put a spin on my day, he is also adorable in every way. He's lucky he is so darn cute! The Zutano Wild Things collection couldn't suit his personality any better!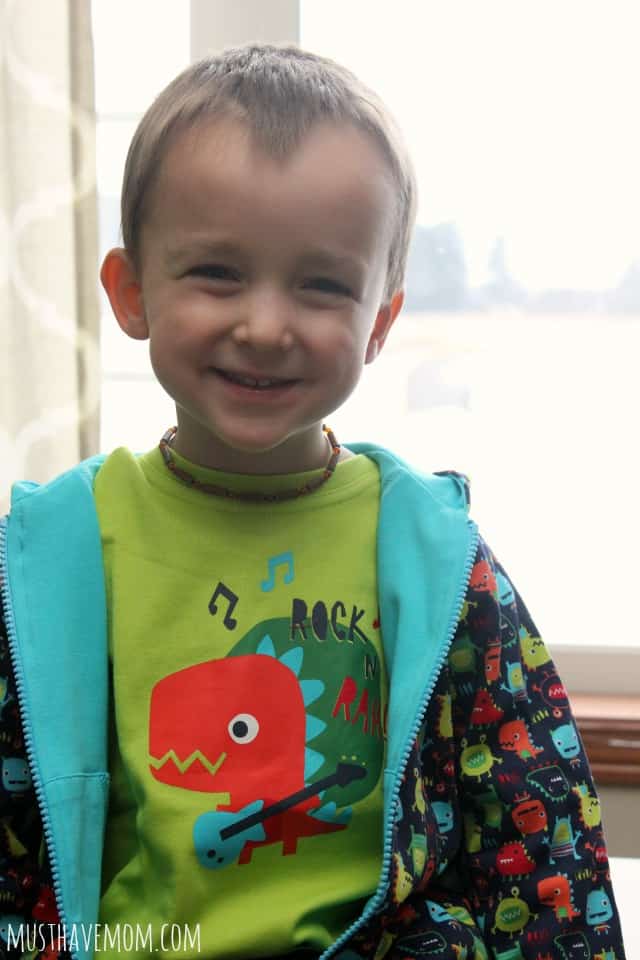 I fell in love with the little dinosaur monster aliens the moment I saw them! They are quirky and colorful and as always, Zutano doesn't disappoint with their bold colors and patterns.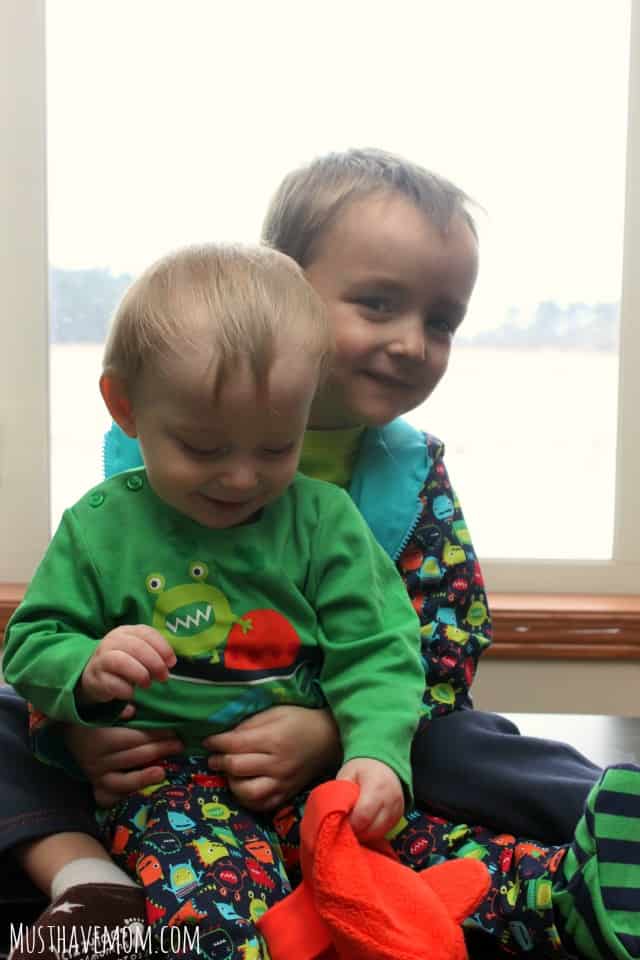 Zutano always delivers my favorite baby and toddler outfits so it's easy to coordinate Brady and Carson's outfits! I like coordinating my kids outfits and Zutano's easy mix and match collections make it simple for anyone to do.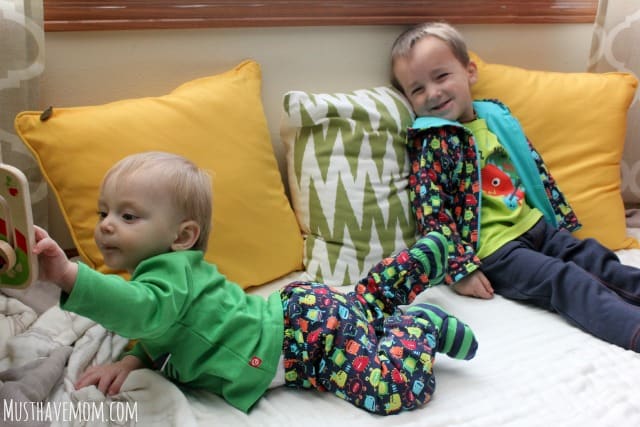 For Brady I paired the Spacey Baby Long Sleeve Screen Tee with the Wild Things Baby Pants and Navy & Apple Stripe Baby Booties. I love the look it creates. Zutano's baby booties have long been a favorite of mine because they stay on my baby's feet and don't fall off. These booties are no different and I love the cute striped design!
For Carson I paired the Rock And Rah Toddler Long Sleeve Screen Tee with the Wild Things Toddler Reversible Hoodie and Navy Toddler Matchstick Jeans which aren't like jeans at all! They just look like jeans. They are actually soft and comfortable which I love because Carson prefers to wear soft pants, but I still get the put together look of jeans!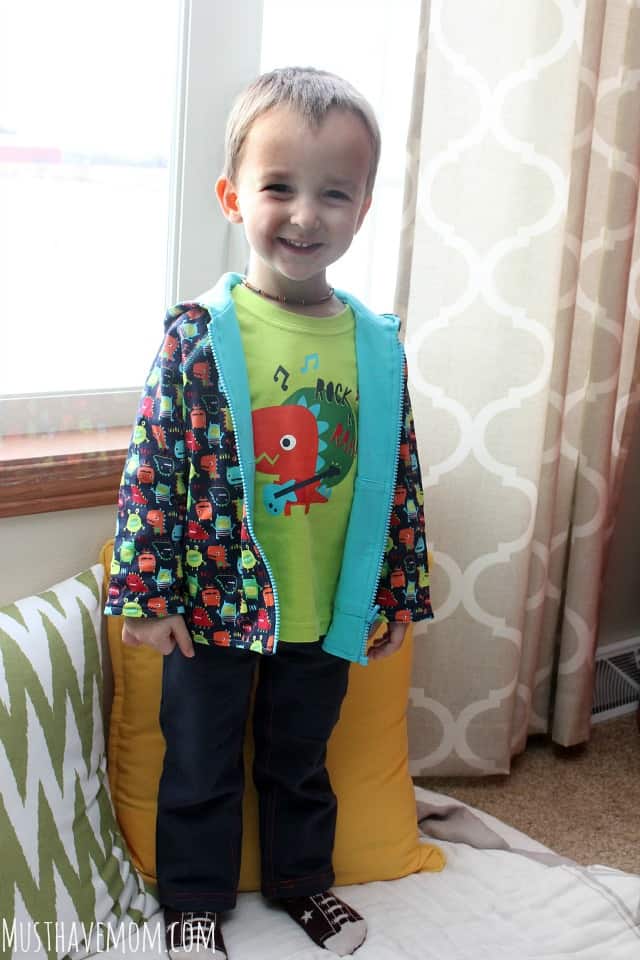 I love the reversible hoodie because as the name implies, you can turn it inside out and have a whole new look! The pretty blue on the reverse side looks great with his blue eyes.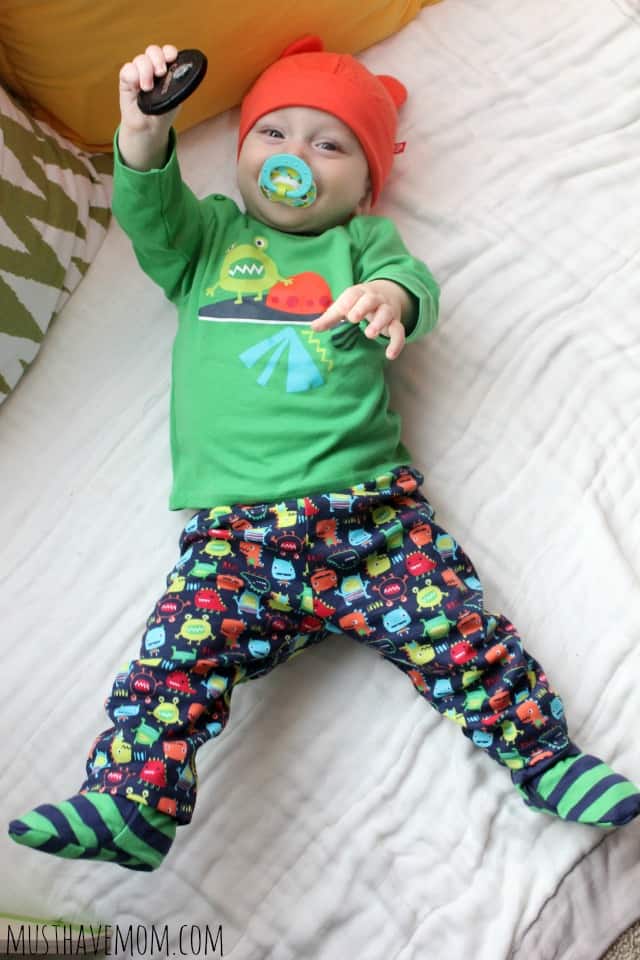 Add the Mandarin Cozie Baby Hat to keep baby warm and cozy all winter long! Zutano is one of my favorites for baby and toddler clothes! Skip the boring ducks and teddy bears and go for bold patterns and colors when you dress your kids!
Check out the Wild Things collection at Zutano! Which collection is your favorite?
Win! One reader will win a $75 Zutano Gift Card!! Enter below!